Geschrieben am
Durch Maarten Dispa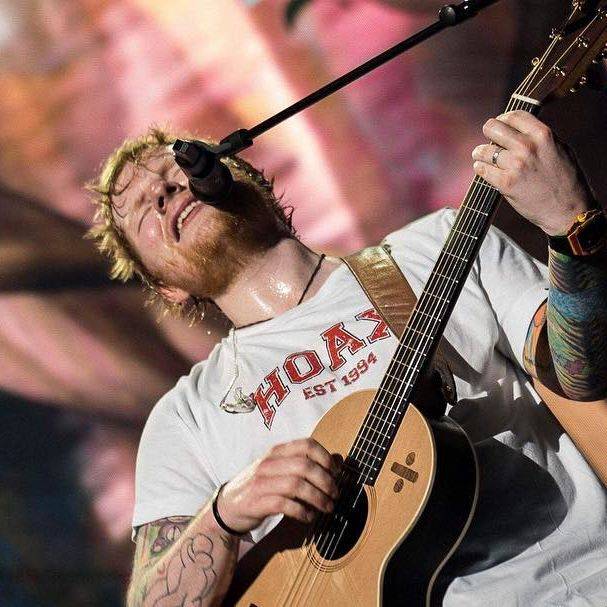 Where Ed Sheeran is known for his small Martin guitars, many people do not know that he is actually a fond user of Lowden guitars! He's also the face behind the "Wee Lowden" model, read more here!
Update 24-1:
Find out everything about Sheeran by Lowden here
Just launched: The new Sheeran by Lowden guitars. A collaboration between Ed Sheeran and Lowden Guitars.
The story behind the Wee Lowden starts with Gary Lightbody, the singer of Snow Patrol. He asked Lowden to build a quality guitar with a small body, he wanted to gift this to Ed Sheeran. The idea for a small-bodied guitar had been floating around at Lowden for a while, Lightbody's request set this process in motion.
George Lowden proceeded to spend most of his time on developing the current Wee Lowden , she perfectly fits in Lowden's catalog, she's elegant and of incredible quality.
Ed Sheeran and his personal Wee Lowden. 
Apart from his Wee Lowden, Sheeran is in possession of many Lowden models. Including an O-model, which he uses on stage quite often! He also bought the four first issues of Lowden's first electric guitar; The GL10. 
The Lowden GL-10. 
We've been seeing an increase in the use of Lowden guitars by famous artists. You can't blame them, they are fantastic instruments. 
The Fellowship of Acoustics is Europe's largest Lowden dealer, stocking over 30 Lowdens in our store. We also have the Wee Lowden and the GL10. Stop by our shop and have a go on these fantastic instruments, especially if you want to bring out your inner Ed Sheeran!