Geschrieben am
Durch Maarten Dispa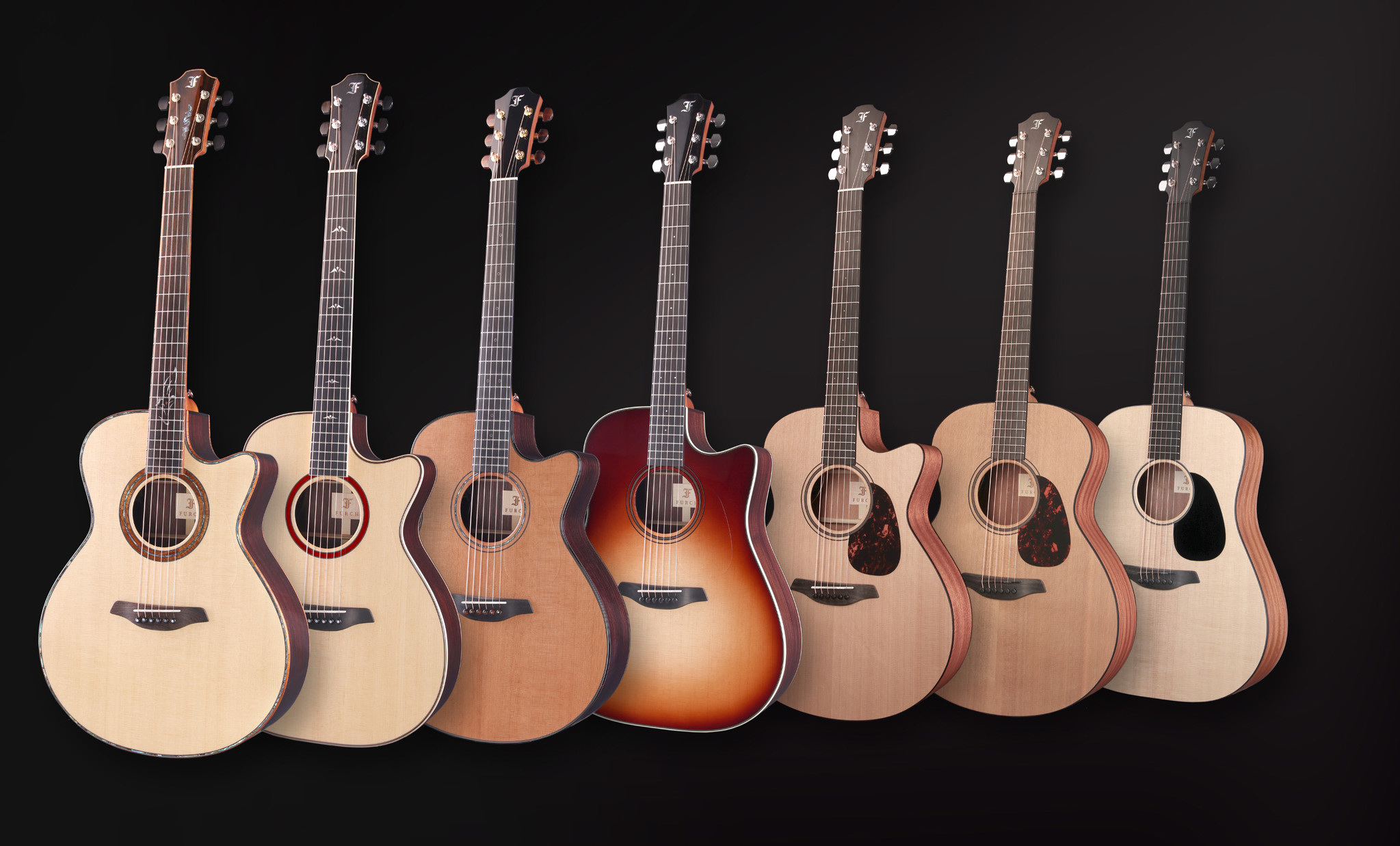 Furch Guitars, one of the world's leading manufacturers of premium quality guitars, is introducing the Master's Choice, an exclusive line of seven acoustic models that represent the very best the guitar maker's colour series have to offer. The new models feature carefully fine-tuned specifications and come with state-of-the-art LR Baggs electronics.
Last year, Furch Guitars introduced a new portfolio of premium acoustic guitars that comprises five lines of all-solid wood models and two lines of models featuring a combination of solid and layered woods. Each of these seven series is designated by a different colour. The new Master's Choice models are the flagships of each of the seven series. Unlike the standard models, Master's Choice instruments are made to set specifications, such as the body shape, top and back tonewoods, and fingerboard width. Furch relied on both the master luthier's and the master musician's perspectives in determining these specifications.
"The purpose of the new models is to help our customers better understand Furch's current portfolio and to make the process of choosing an instrument more convenient. The Master's Choice models offer a combination of the most sought-after parameters for each of our colour series. Nonetheless, players who prefer a different body shape or different tonewoods can still choose from our colour series models," explains Furch Guitars CEO Petr Furch.
Each of the new models is unique and features an exclusive combination of body shape, tonewoods, finish, and appointments. For example, the Red Master's Choice model, which is designed for highly discriminating guitar players, offers master grade tonewoods, top and back acoustic voicing, striking unconventional appointments, and a resonance enhancing proprietary High-Gloss Finish. In contrast, the Indigo and Violet Master's Choice models feature a combination of solid and layered woods, an Open-Pore finish, and scaled-down stylish appointments.
The Master's Choice models come with state-of-the-art electronics. Violet, Indigo, Blue, and Green Master's Choice guitars are fitted with the LR Baggs Stagepro Element, a high-quality system that delivers excellent sound, includes a three-band equalizer, and allows easy battery replacement. Yellow, Orange, and Red Master's Choice guitars come with the LR Baggs Stagepro Anthem system that relies on the combination of a pickup and a microphone to produce highly authentic acoustic sound. Green, Yellow, Orange, and Red Master's Choice instruments come with a heavy-duty Hiscox hardshell case that provides an excellent level of protection.
The new Furch Master's Choice models will soon be available at TFOA! Feel free to contact us for more information or inquiry's. Also, Petr Furch himself (and Furch artist Adrian Bellue) will be visiting us for a FREE Furch Workshop! Tickets available at --> http://bit.ly/FurchGuitarWorkshop