We're looking forward to a future in which we can continue to explore and enjoy the world. After all, Traveling is as enjoyable as a new instrument!
In conjunction with Miriam Telman of The Travel Club, we've made a special arrangement through which we can support the tourism industry while still encouraging you to stay home.
So, how does it work?
Every order over €1000,- will receive a voucher that's worth €80,- that can be used through Miriam to book yourself a night through a large selection of hotels in Europe!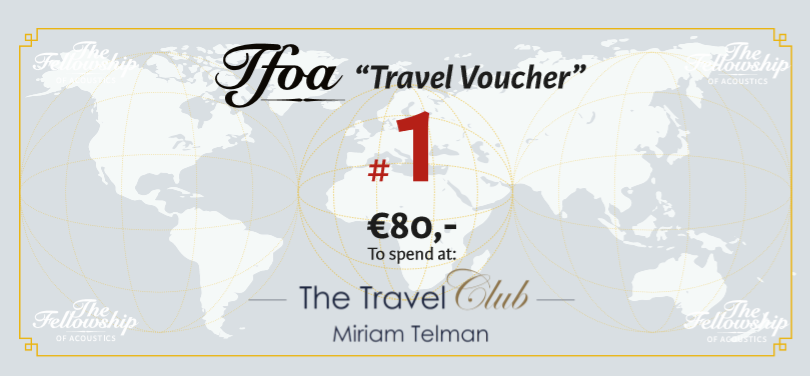 Miriam Telman is our local spokesperson for The Travel Club and is a personal travel-assistant. On many occasions, she's set our employees up with the most amazing trips; Helping you pick destinations, making a full plan and assuring you have nothing to worry about besides enjoying the trip of a lifetime! No need to worry about the expiration date, this voucher is valid until the end of 2022.
This is how TFOA makes staying at home a little bit easier. While The Travel Club will help to quench your travel-thirst when the time is right. The promotion starts on 22-05-2020 and there are only 80 vouchers available, so be quick!
Terms of use:
 - One voucher per order, minimum of €1000,- spent.
 - Only valid for accommodation with selected hotels throughout Europe.
 - Valid for 1 booking through Miriam Telman of The Travel Club.
 - Customer is responsible for having all the neccesarry travel documents.
 - The Dutch ANVR Terms and conditions apply.
 - Valid untill the end of 2022.