Geschrieben am
Durch Maarten Dispa
A few rare and vintage guitars in our possession, from a certain personal collection, have been reduced in price.
These guitars are all in excellent condition and are worth their weight in gold. These instruments are also a great investment, as they will only increase in value in the years to come. Especially now they have been reduced in price, they are really worth the money. 
This sunburst New Yorker archtop is the flagship model, the largest and most fancy instrument of the most renowned maker of archtop guitars in history, John D'Angelico of New York.
Amazing quality, stunning looks and extremely rare. Fine models like this one only pop up every couple of years, she even comes with her original case. 
Dropped in price from €39.000,- to €29.000,-. 
This incredibly rare, one-of-a-kind instrument is Gibson's first dreadnought ever built, designated the HG24. No instrument like this one has ever surfaced before and is truly unique. 
This Gibson Jumbo is among the most important Flattop acoustic guitars ever produced and of historic importance. I think its fair to say that this instrument that marks an era should be in a museum rather than in a private collection. This was the largest 'Spanish-style' flat-top Gibson had ever made up to this date. It's the original slope-shouldered Dreadnought and the first one shaped like the J-45 model that defines the ultimate Gibson acoustic guitar.
Dropped in price from €59.000,- to €49.000,-.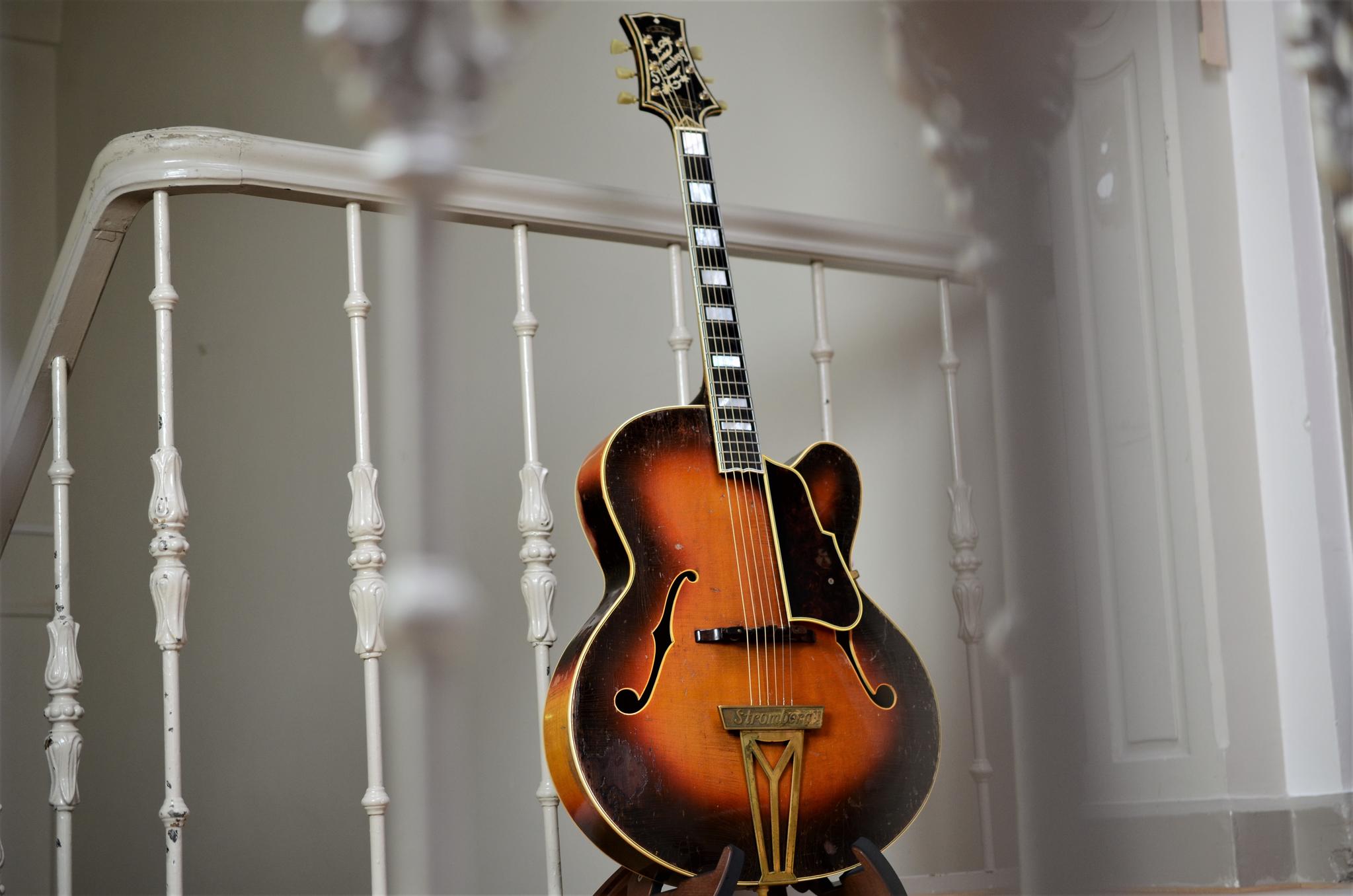 Through George Gruhn in Nashville to TFOA in Dedemsvaart. This beauty rivaled her New York colleague D'Angelico in making the finest archtop guitars around. 
It's reported that a certain Brian Setzer, when visiting the Gruhn shop, played this guitar non-stop for 4 hours and just could not bring himself to put it down. We can't blame him, this guitar is simply irresistible. 
Dropped in price from €35.000,- to €29.000,-.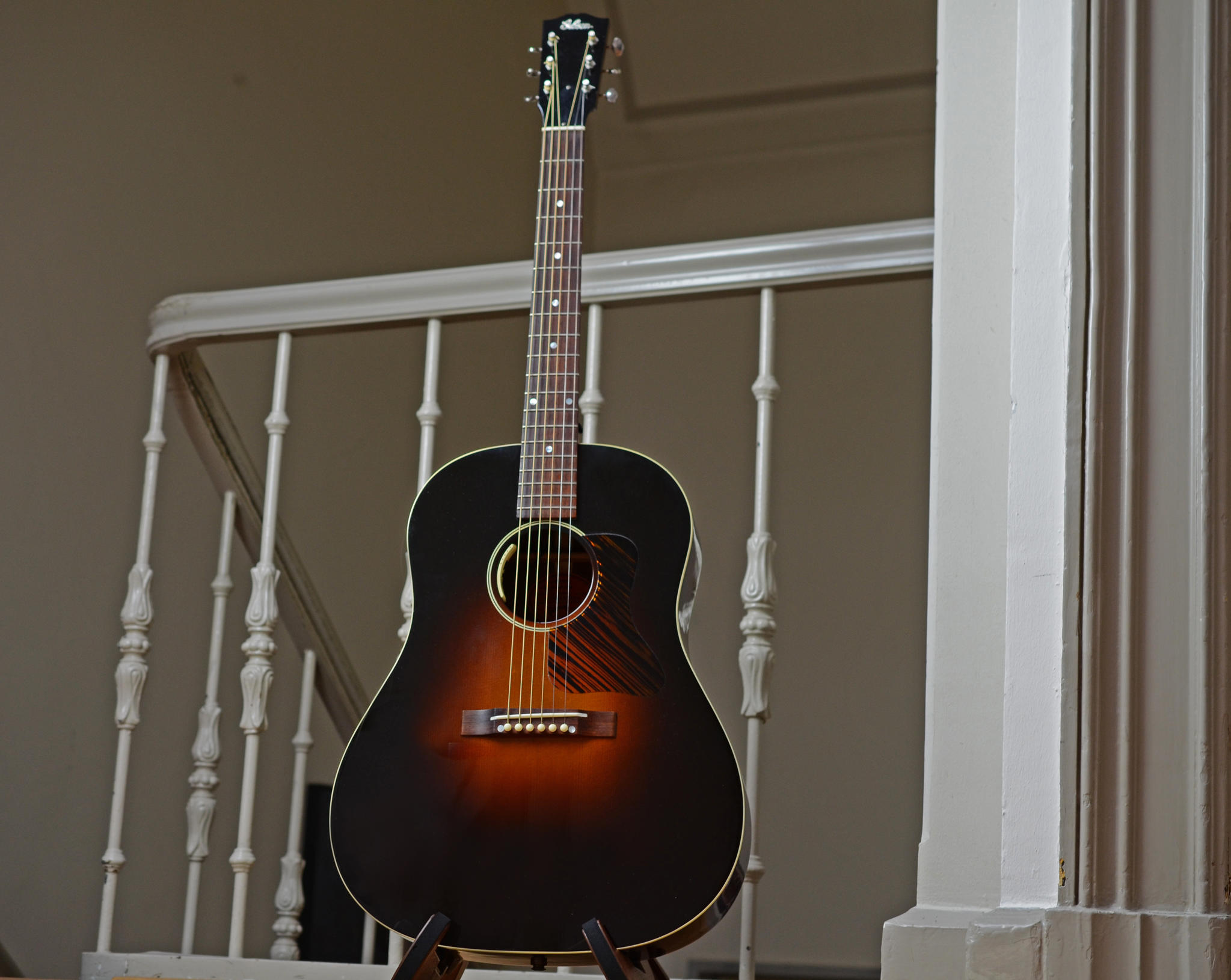 The catalog in 1934 described this new Jumbo guitar as having a "heavy, booming tone… a bass that will amaze you and a clear, brilliant treble in perfect balance." An understated truth.
This 2004 1934 Original Jumbo is a replica inspired by an instrument found in vintage-Gibson expert Gary Burnett's collection. A small-run reproduction model is a labor-intensive process. The red spruce top is sanded to a thinner dimension to match the original and has a smaller 3¾ sound hole. The top bracing and back braces are period-correct and hand-finished to those dimensions.
Dropping in price from €4.500,- to €3.900,-.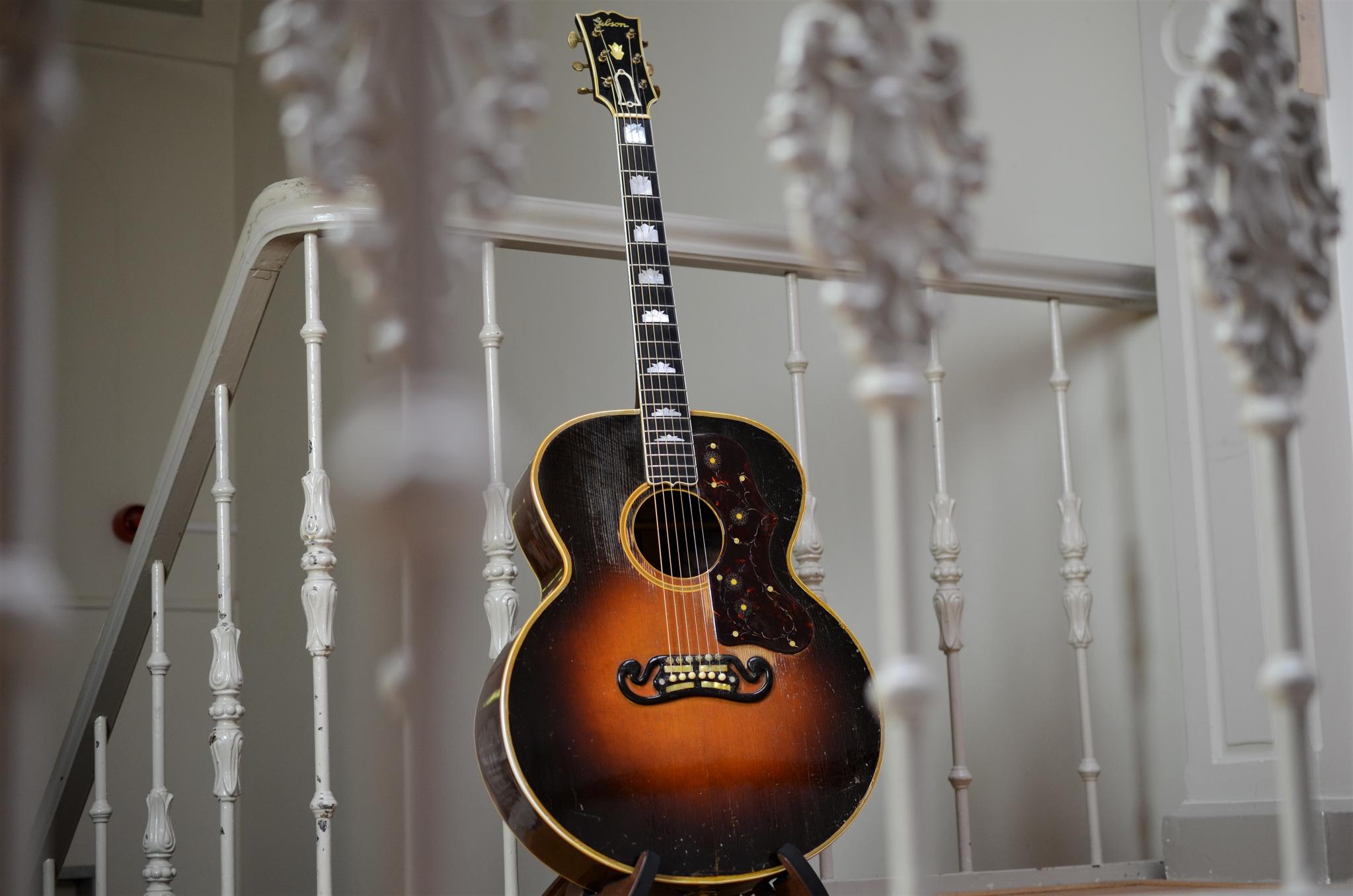 Only about 90 of Gibson's most elaborate and high end flattop were made before WW2, after which it changed in so many respects to make production cheaper that it essentially became a different, much less desirable instrument. 
In short: amongst the rarest of the rare, this particular guitar is perhaps the most desirable due to the combination of features – and its tone.
When some restoration, expertly and mostly undetectable, was done to it, the seasoned Nashville luthier whom it was entrusted, and who has had a great many of vintage come through his workshop, pointed out that he regarded this particular instrument as the best sounding vintage guitar he has come across in his entire career.
Dropped in price from €75.000,- to €65.000,-.