Fender Custom Shop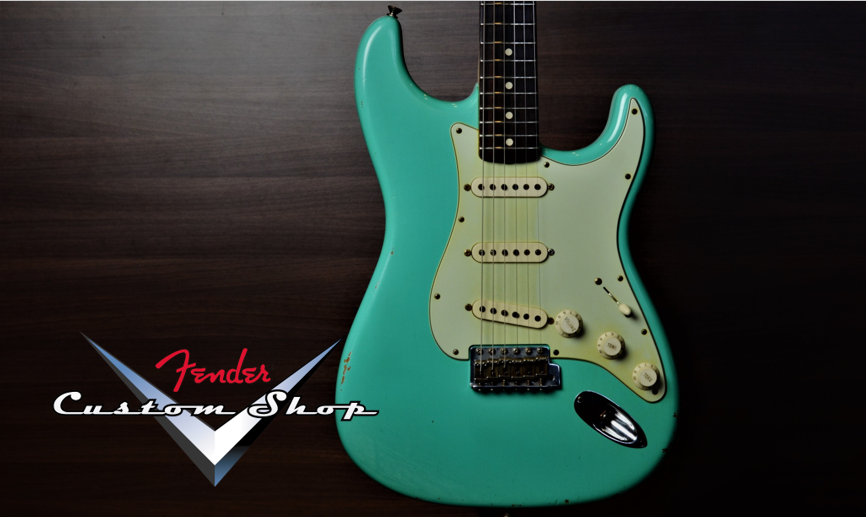 Fender Musical Instruments Corporation is the world's foremost manufacturer of guitars, basses, amplifiers and related equipment. With an illustrious history dating back to 1946, Fender has touched and transformed music worldwide and in nearly every genre: rock 'n' roll, country and western, jazz, rhythm and blues, and many others. Everyone from beginners and hobbyists to the world's most acclaimed artists and performers have used Fender instruments and amps, and legendary Fender instruments such as the Telecaster and Stratocaster guitars and Precision and Jazz bass guitars are universally acclaimed as design classics.
In 1987, the renowned Fender Custom Shop opened, creating dream instruments for professional guitarists and guitar enthusiasts. Fender had always recognized the importance of an open-door policy for professional musicians, accommodating their requests for specific features on an individual basis. The Fender Custom Shop has since become known worldwide and industry-wide as the pinnacle of craftsmanship and sheer instrumental artistry.
The Fellowship of Acoustics has always been a trustworthy Fender dealer, with a big part being the Custom Shop. We are one of the largest Custom Shop dealers in Europe and if you are looking to buy a Fender Custom Shop guitar, we are your one-stop-shop! Looking for a custom order? Feel free to contact us!