She's has been around for a long time, but it's time to put our theater in the spotlight! Meet; "Theater Dina".
Theater Dina was founded by Rudi Bults and originated from his love for music! When he moved The Fellowship of Acoustics to the former town hall in Dedemsvaart, there was no doubt that the old wedding hall would be transformed into Theater Dina; Named after the oldest resident of the old villa.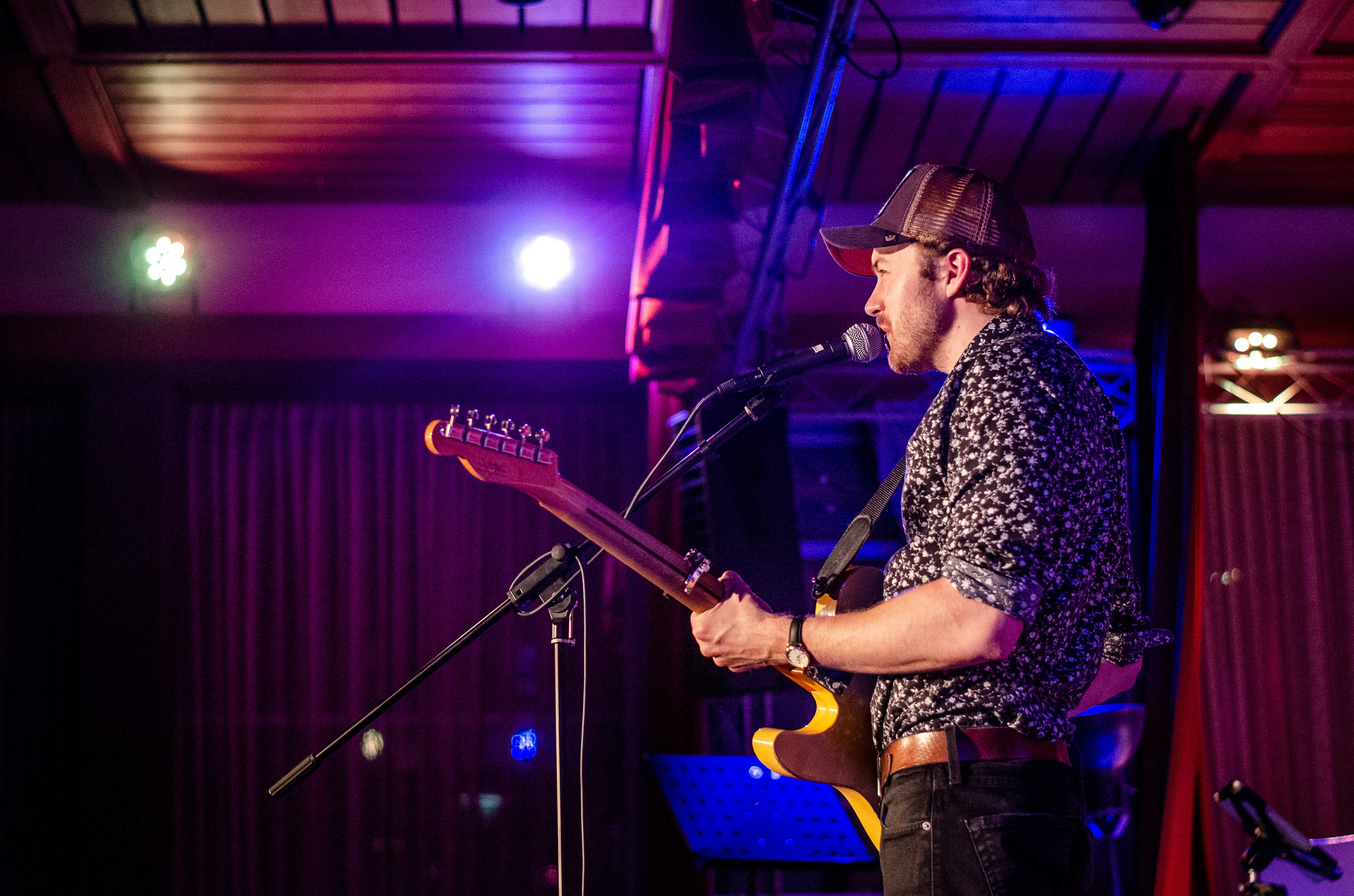 The Australian guitar virtuoso Joe Robinson in front of a packed Theater Dina.
Theater Dina is an intimate room with good light and beautiful sound, it does true justice to every show here. The combination of this unique location, a drink and a great performance guarantees an evening that you will not soon forget. The theater fits around 120 people, although this sounds like a "local" theater, the best of artists play here!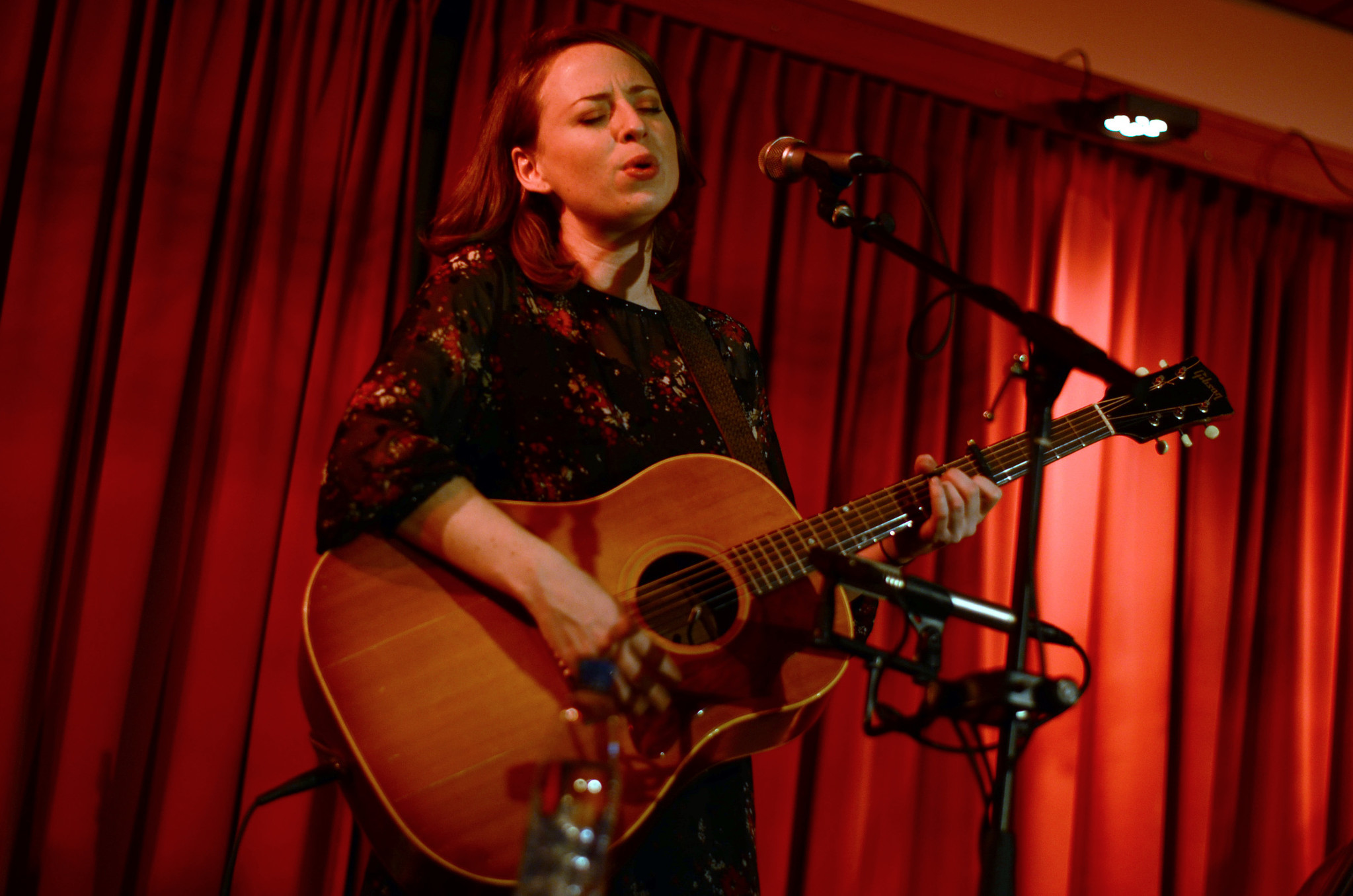 Stephanie Struijk plays a Christmas show in Theater Dina, followed by a delicious brunch.
Take Joe Robinson, for example (who can also be seen above), an Australian guitar hero whose music is listened to tens of thousands (if not hundreds of thousands of times) online! Joe started playing fingerstyle guitar and soon made a name for himself, at a young age he already played in the best halls with the best artists. When Joe was in the Netherlands, about 10 years ago, he visited The Fellowship of Acoustics to try some guitars. 10 years and lots of songs and guitars later, he came back to the Netherlands to play a show in TFOA's Theater Dina! Although the Ziggo Dome would better adorn his talent, the songs resonate so much more in our theater. Dare I say so myself!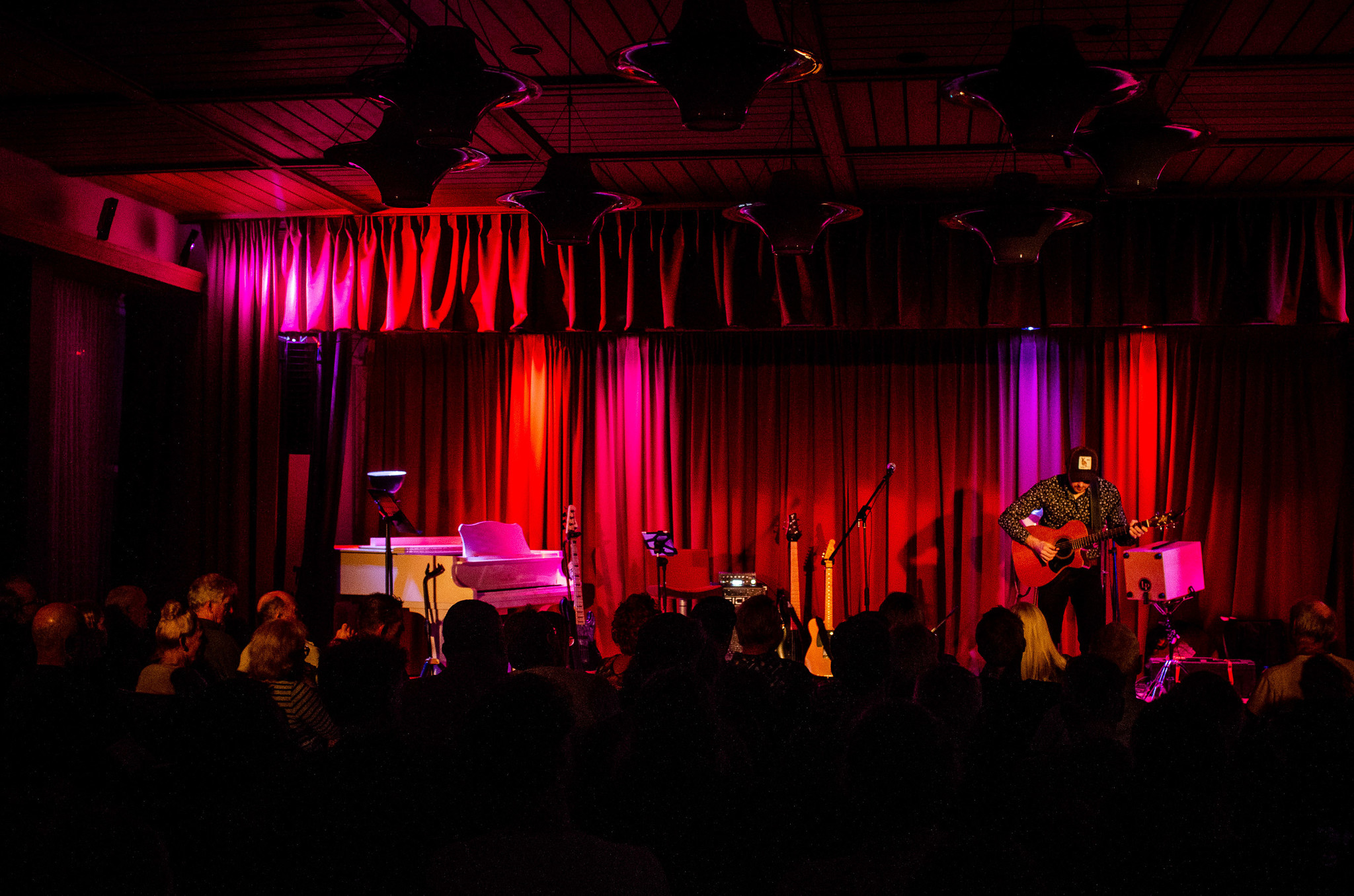 Joe Robinson plays an acoustic song, solo. The audience is enchanted.
Some of the artists who have already played at the Theater Dina are: Pierre Bensusan, Scrum, Marcel de Groot, Doyle Dykes, Jan Henk de Groot, Ralph de Jongh, Hans Theessink, Tony McManus, JW Roy & The Royal Family, Emil Ernebro, Joe Robinson, Stephanie Struijk, Peter Tiehuis & Band, Bert van den Bergh and Collin Hoeve.
In addition to performances, Theater Dina also provides workshops, for example, the world-famous guitarist Pete Thorn was here last month to provide a master class!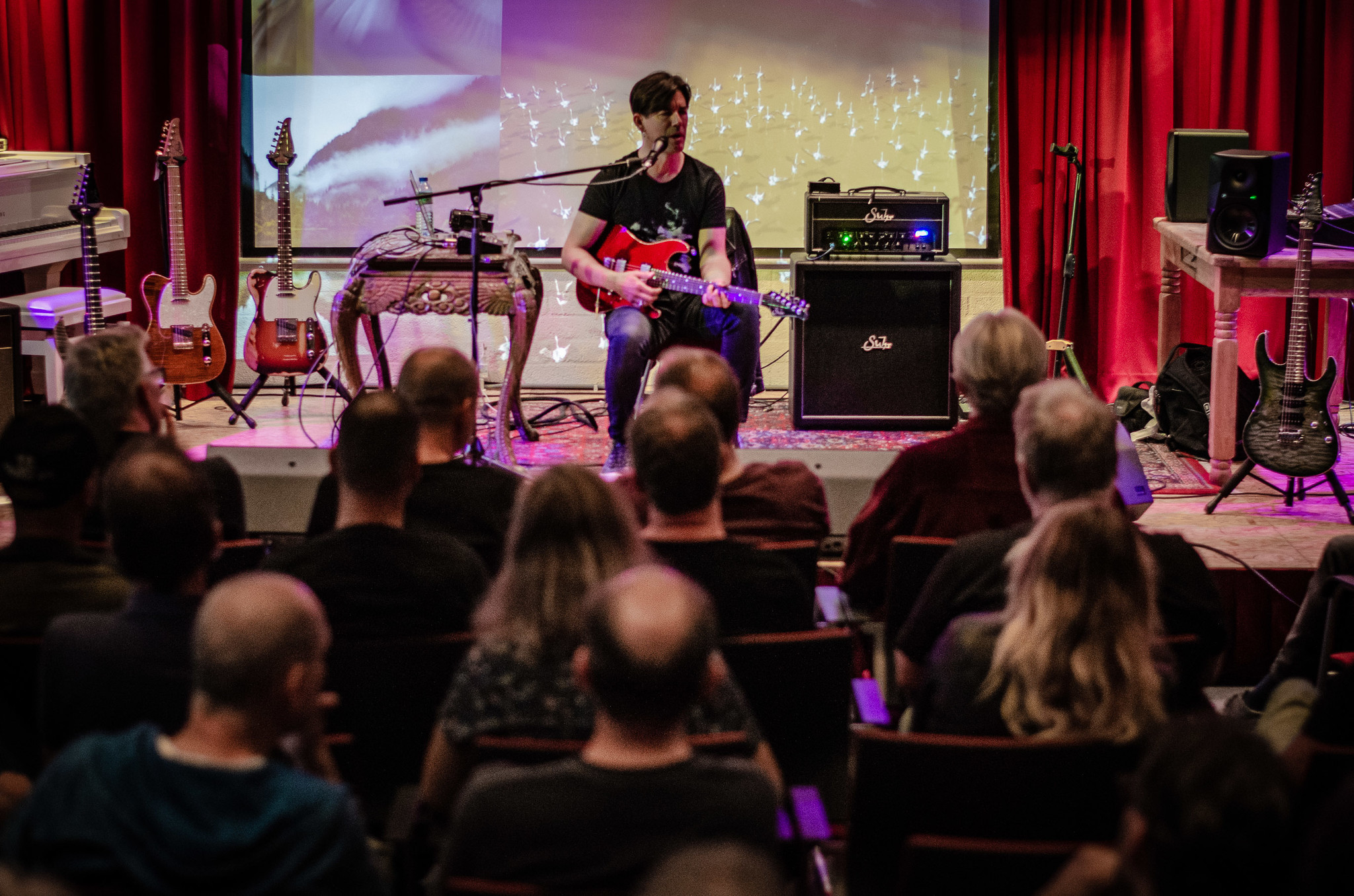 World-class-guitarist Pete Thorn in front of a packed theater!

In short, Theater Dina is always worth a visit, for both unknown and famous artists! There is no nicer place to meet a new artist. For information, the agenda and tickets; Click here to visit the Theater Dina website! We look forward to seeing you here!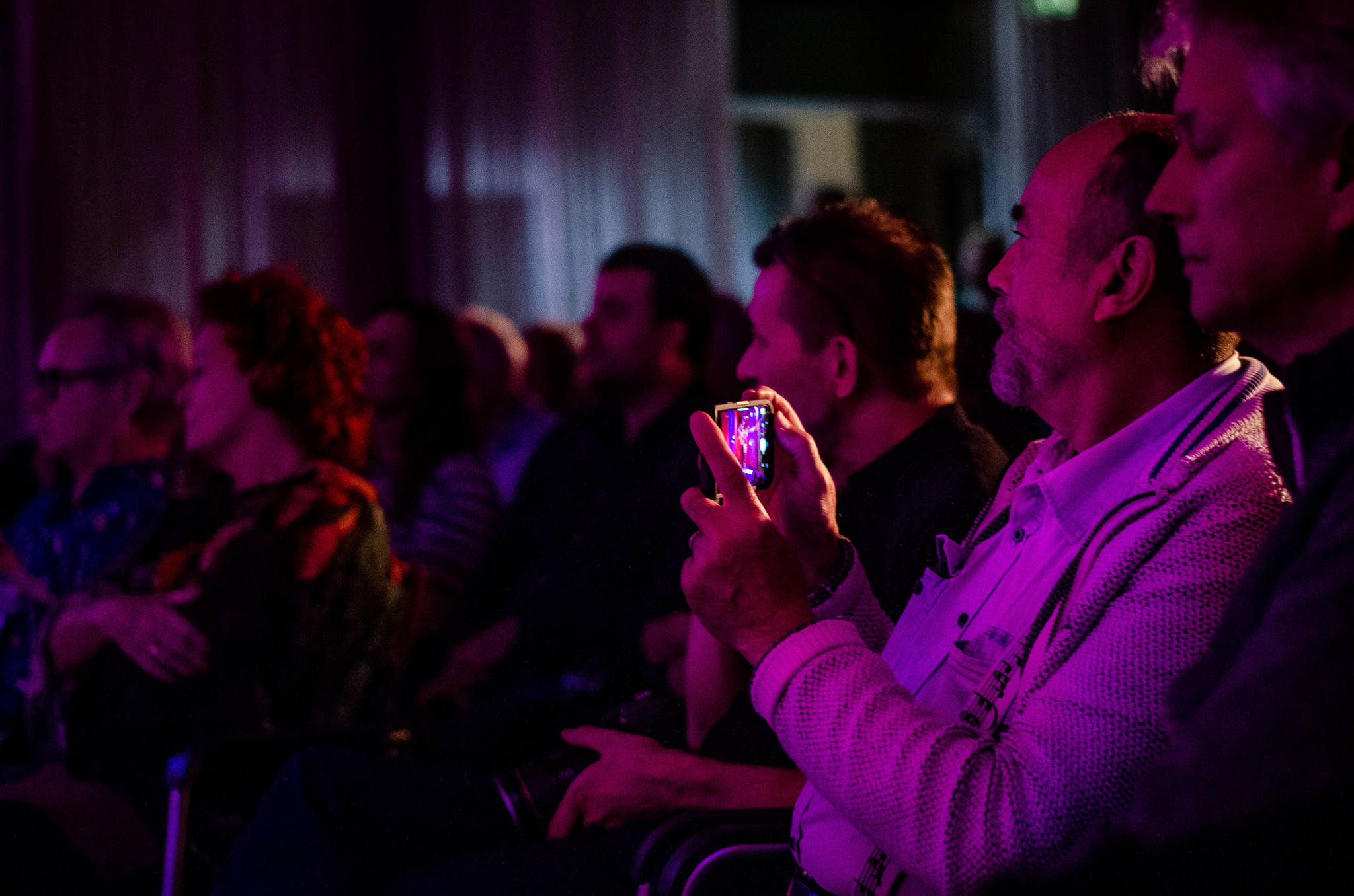 The crowd's enjoying a show in Theater Dina.