Posted on
By Erik Bogaards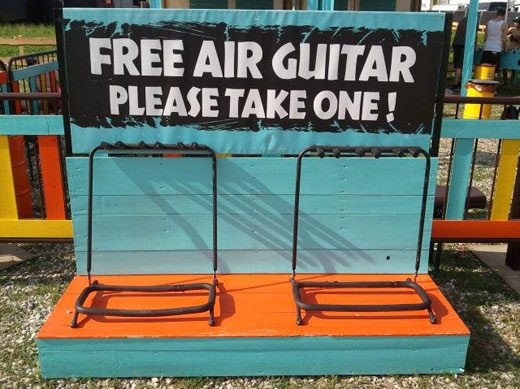 A day without laughter is a wasted day, so for Aprils Fools, we selected nine of the funiest guitar jokes we could find... *ba dum tsss*
1 Get yours today: Free Air Guitars for everyone!
Strat, Tele or Les Paul: it is your choice!
UPDATE Despite our best efforts to stock up on Ibanez JEM-Air, due to overwhelming response we ran out very quickly. All other Air-models are still available.
2 How many guitarists...
How many guitarists does it take to change a light bulb?
20. One to do it and 19 others to say: 'Not bad, but I could have done better'
3 Smoothtellica
4 More pedals = more skills
5 Lightbulb moment
6 How to find a great guitarist?
You are at a party, because all lockdowns are finally over, and you have heard there is a great guitarist also attending the party. You are looking for one to join your band, but there are over a hundred people there. How do you find this great guitarist?
He'll tell you and everyone else there he is a great guitarist. All.The.Time.
7 ...
8 The hardest thing to do on guitar
9
Are you missing a classic guitar joke? Please let us know in the comments!
Did these jokes offend you in any way?
Please get in touch with us and we will send you a free air guitar straight away to compensate you for any discomfort we may have caused.