Posted on
By Maarten Dispa
Every year Lowden builds a limited "Winter Edition", this years 2018 run consists of just 25 Tiger Myrtle guitars.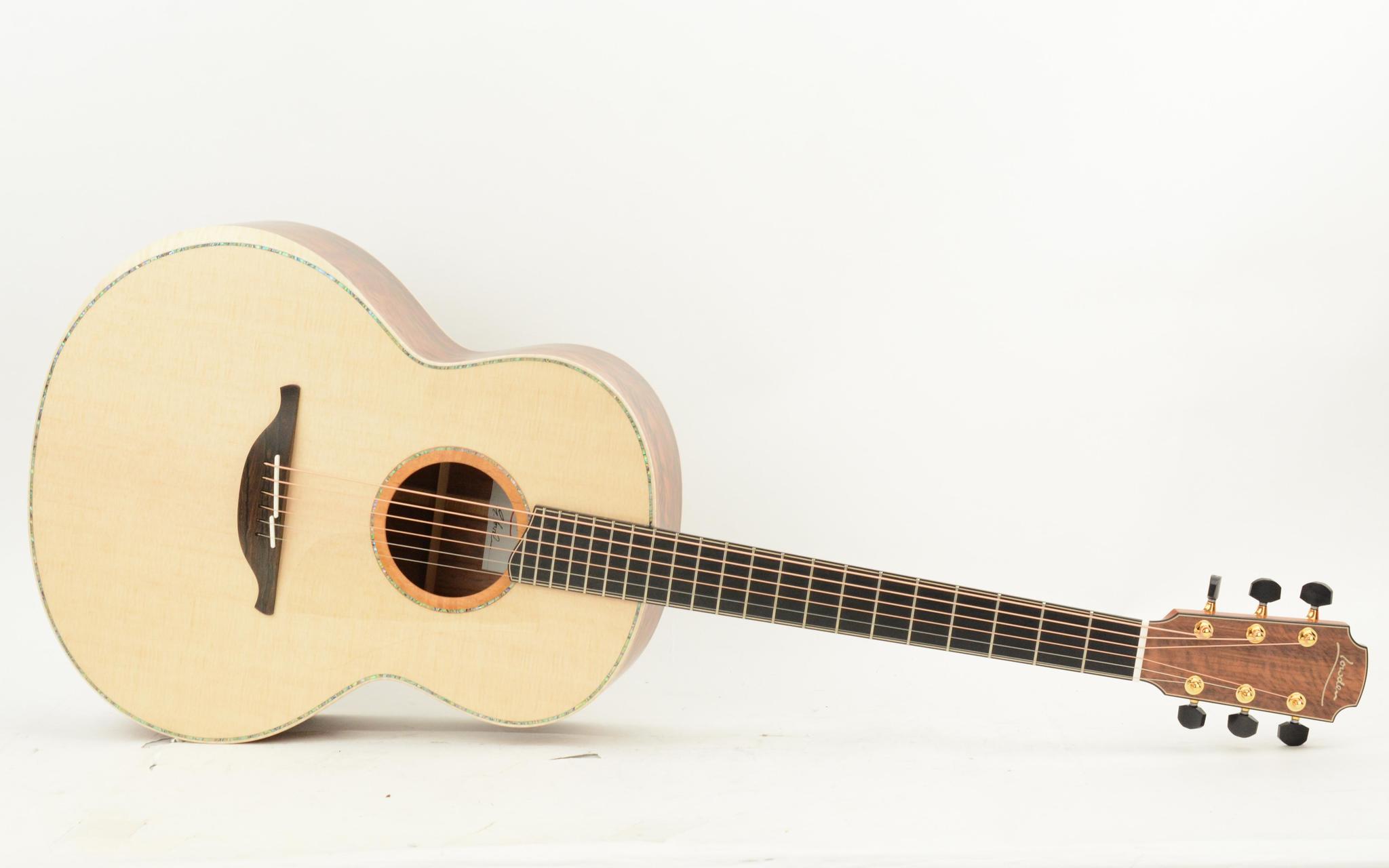 Not only is this years Winter Edition a gorgeous sight to see, she also has incredible sonic features. Tiger Myrtle is a very versatile tonewood, it has been paired with a Sitka Spruce soundboard to offer a bright, clear tone whilst maintaining a subtle warmth to the low end.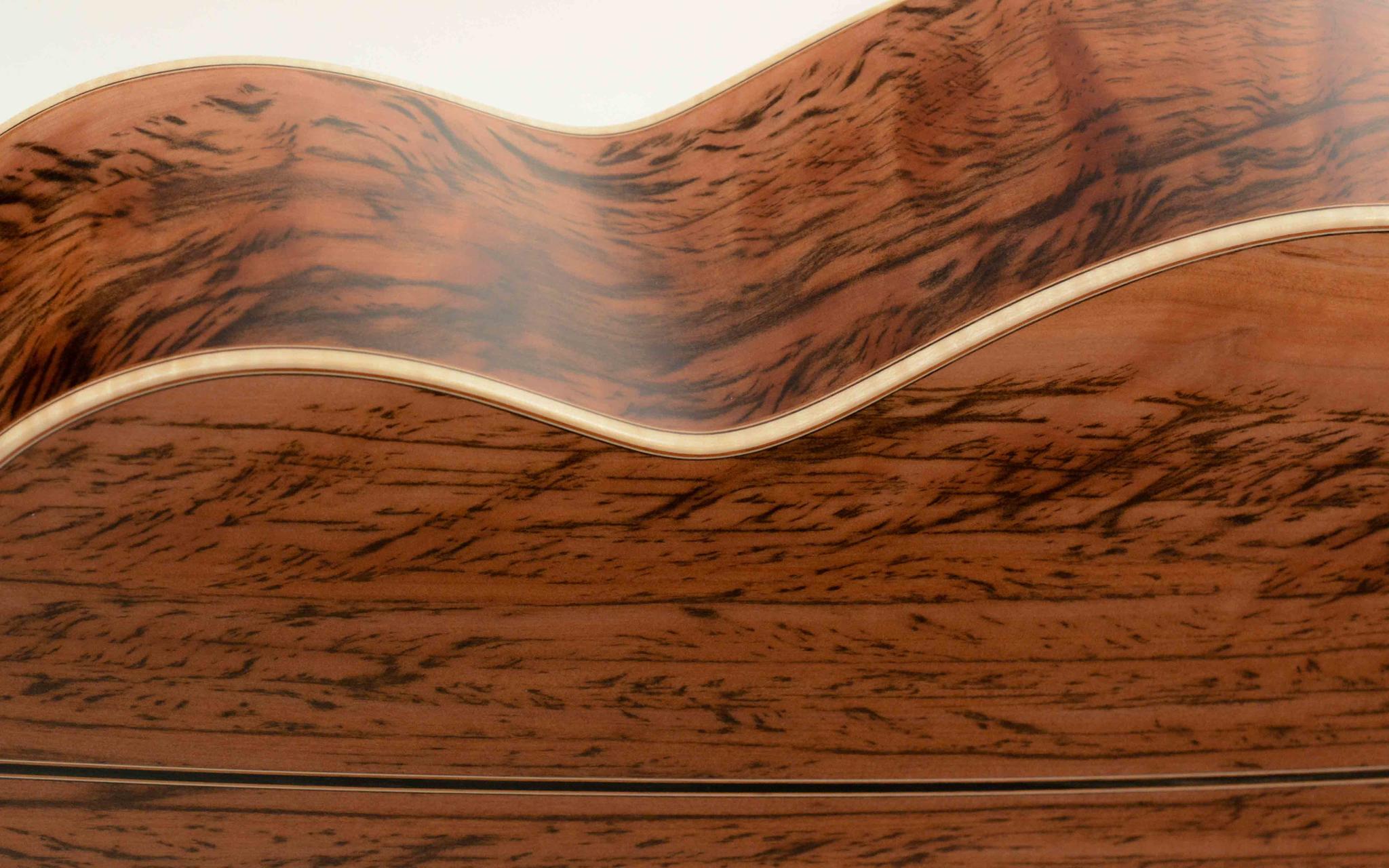 A 10 year search for this rarefied wood finally led George Lowden to these 25 sets of Tiger Myrtle, each one completely unique. The dark 'tiger striping' offers a stark contrast against the soft pink and orange accents of the myrtle.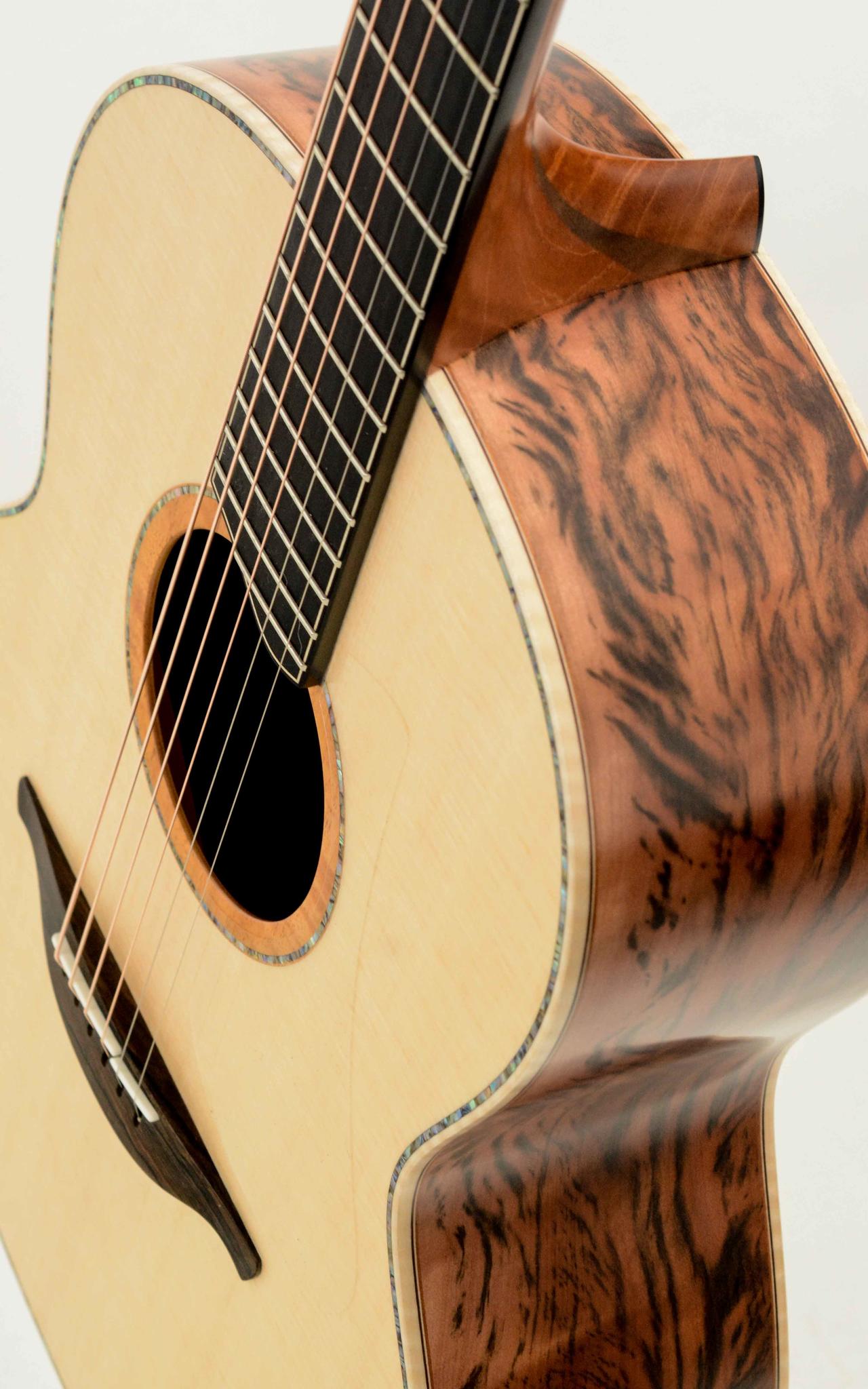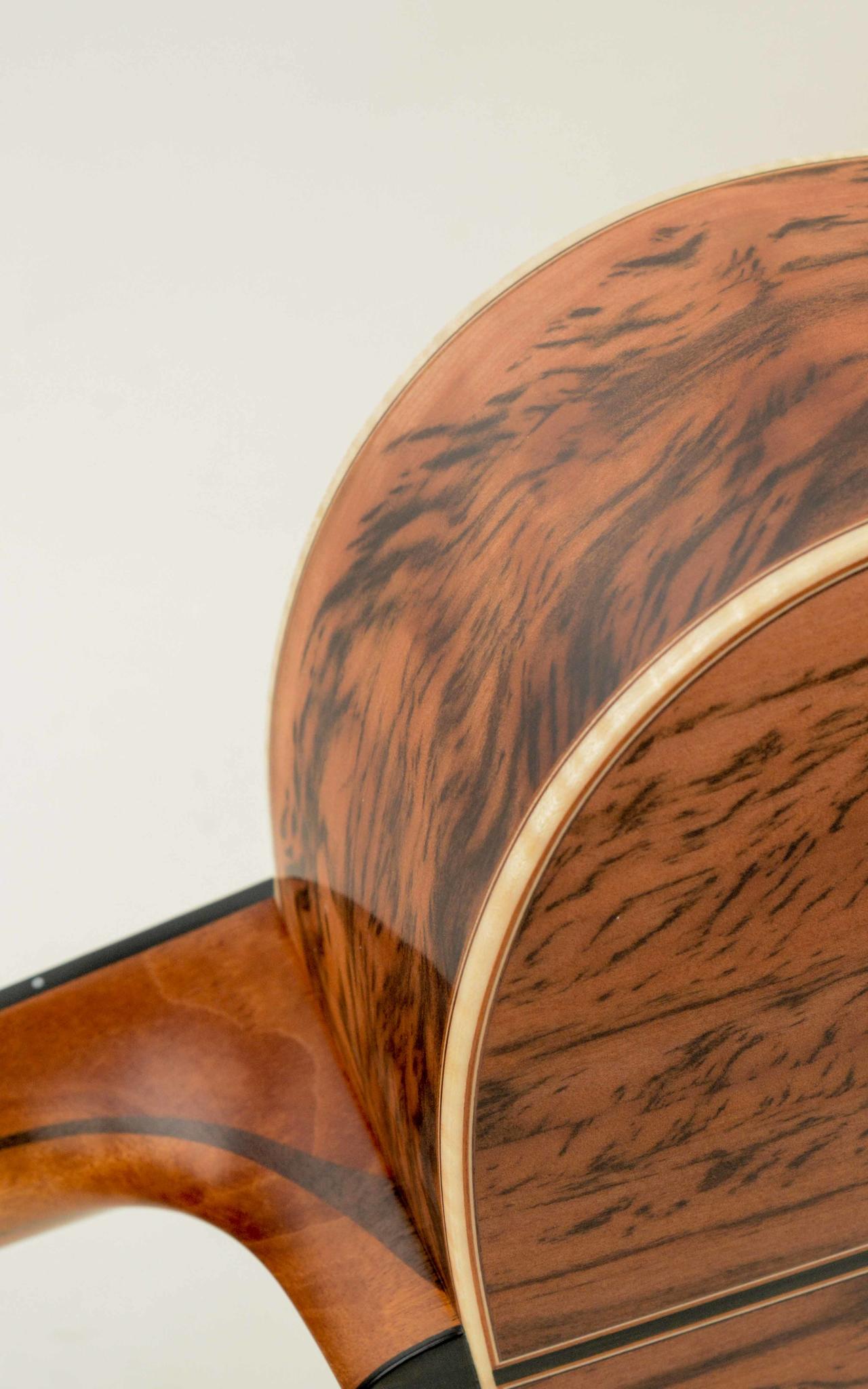 Available in a variety of models taken from both the 35 and 50 Series, each guitar features a unique array of options individually chosen by each retailer. All 25 models come with matched Tiger Myrtle headfacings each one bound and inlayed with maple and ebony, a feature entirely unique to this collection.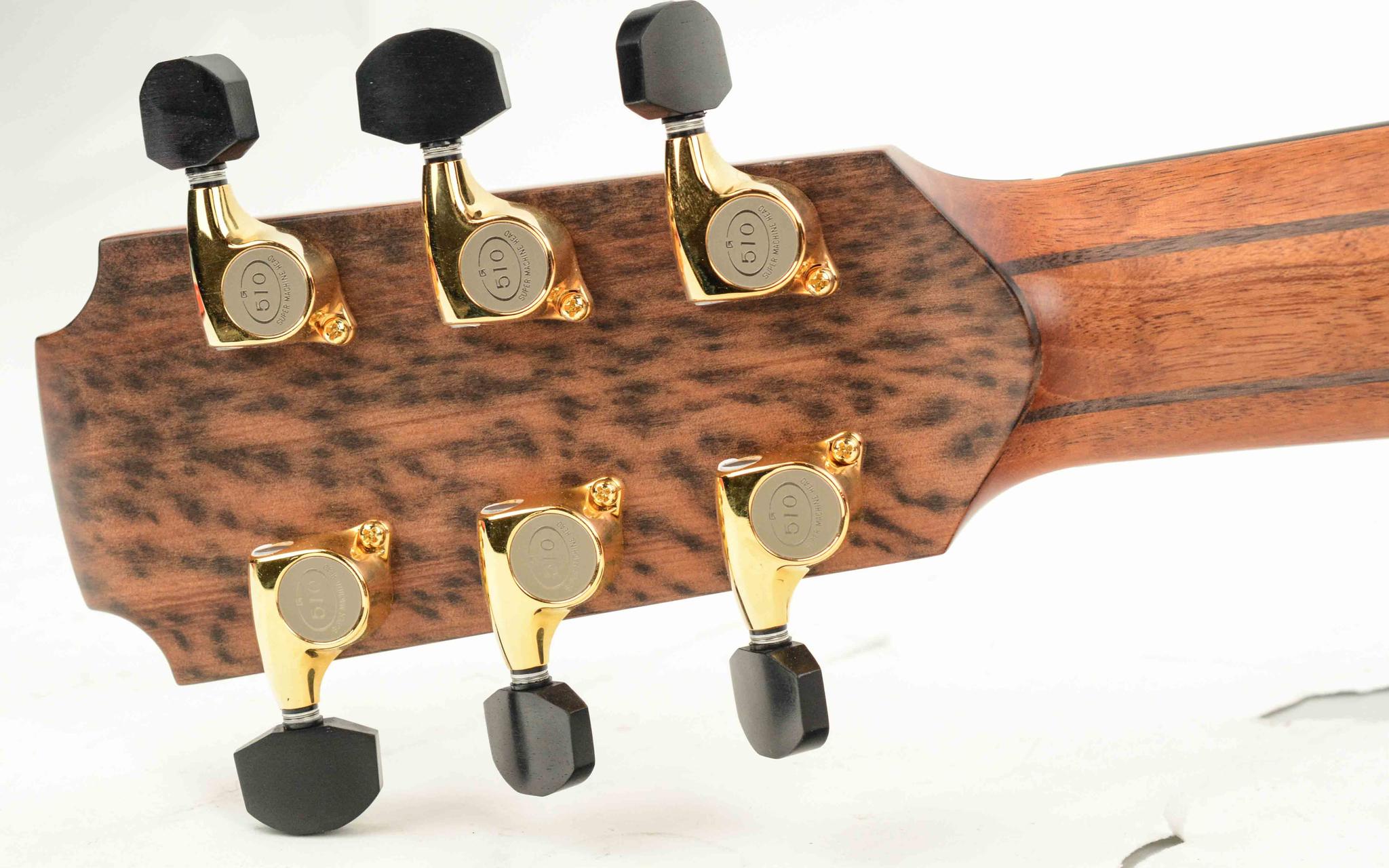 We have chosen for an F-50 model with 5 Piece Mahogany / Walnut neck, Ebony fingerboard with ebony/maple binding, Pau Ferro binding, Pau Ferro / Maple / Mahogany purflings, a bevel, 38-style inlays, Gotoh Gold 510 tuners with Ebony buttons and of course Master Grade Tiger Myrtle & Master Grade Sitka Spruce. 
For inquiry's, interest and more information, please feel free to contact us!