Posted on
By Erik Bogaards
The National Association of Music Merchants (NAMM) organizes the largest music fair on the planet. This year is a bit different, but there are stille plenty of highlights.
Martin Guitars
Normally it's very busy in Anaheim during the NAMM Show and if you wanna see a glimps of the big artists, is does take some pushing and shoving. This year the NAMM Show is 'virtual', so only available online and that is a pity, because we would have loved to visit Anaheim again this year. But this draw back, comes with some advantages, because now we do not have to push ourselves through a crowd to see John Mayer performing for Martin. We've all got front row seats to a great, intimate, show from his home studio
For PRS John Mayer presented his new Silver  Sky  electric guitars. We wrote a  separate article about it.
Martin Guitars introduced more new acoustic models, including a remake of the legendary D35 and a 12-string guitar by David  Gilmour. The originals were recently auctioned for more than $1 million.


Ibanez
Ibanez has pushed the boundaries for electric guitars with virtuosos like Steve Vai  and Joe  Satriani. Because with a Pia, shredding and dive bombing is just so much easier than it is on a regular Strat.
This year Ibanez is also pushing the boundaries for acoustic guitars in collaboration with another virtuoso: Jon Gomm. His unique percusive-fingerstyle way of playing demands the utmost of an instrument. Normally playing like that, means buying an expensive custom  made guitar, but Ibanez now makes a ready-made and more affordable version. Bold and revolutionary.
Gibson
Gibson is Omnipresent at this years NAMM Show presenting a new model of Orianthi  (Alice Cooper, Michael Jackson and lots of others). This new modal is an acoustic jumbo, with the 'fast' neck of an electric guitar.  
Gibson also launched a new app, with a handy tuner, fun guitar lessons and lots of info about guitars. First two weeks are free! For iOS  and  Android.
And of course Gibson also introduced that great Kirk Douglas SG that we wrote about earlier and we've already had some of them in our store.
Collings
The Texan guitar company Collings has been making exceptionally beautiful acoustic guitars and mandolins for years. And fortunately, they are making more and more electric guitars. A collaboration with Julian Lage led to this JL470.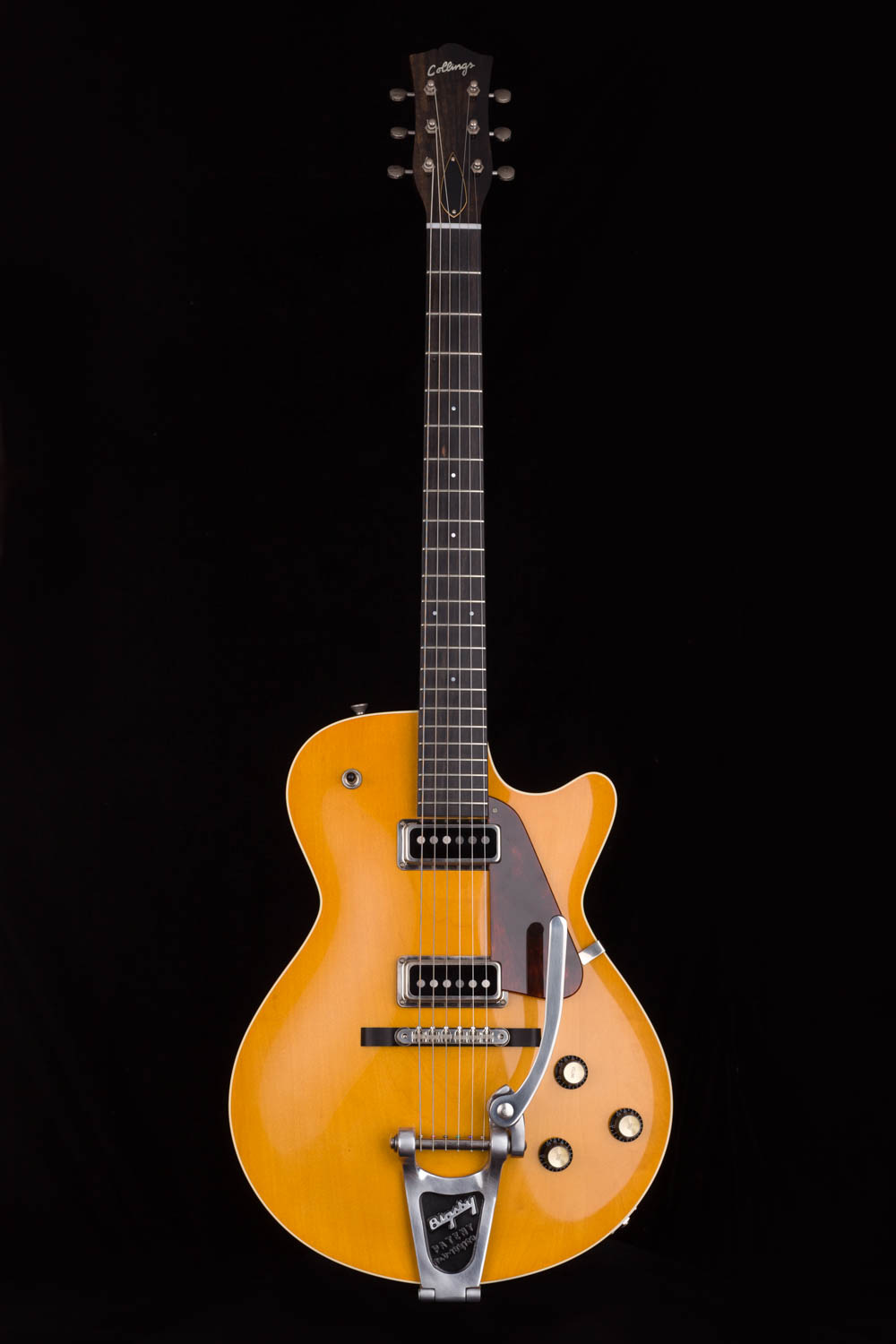 Also available in Sunburst and Black and in this article, you can read, see and hear much more. Collings also hosted another new model and we expect two of them in our store soon.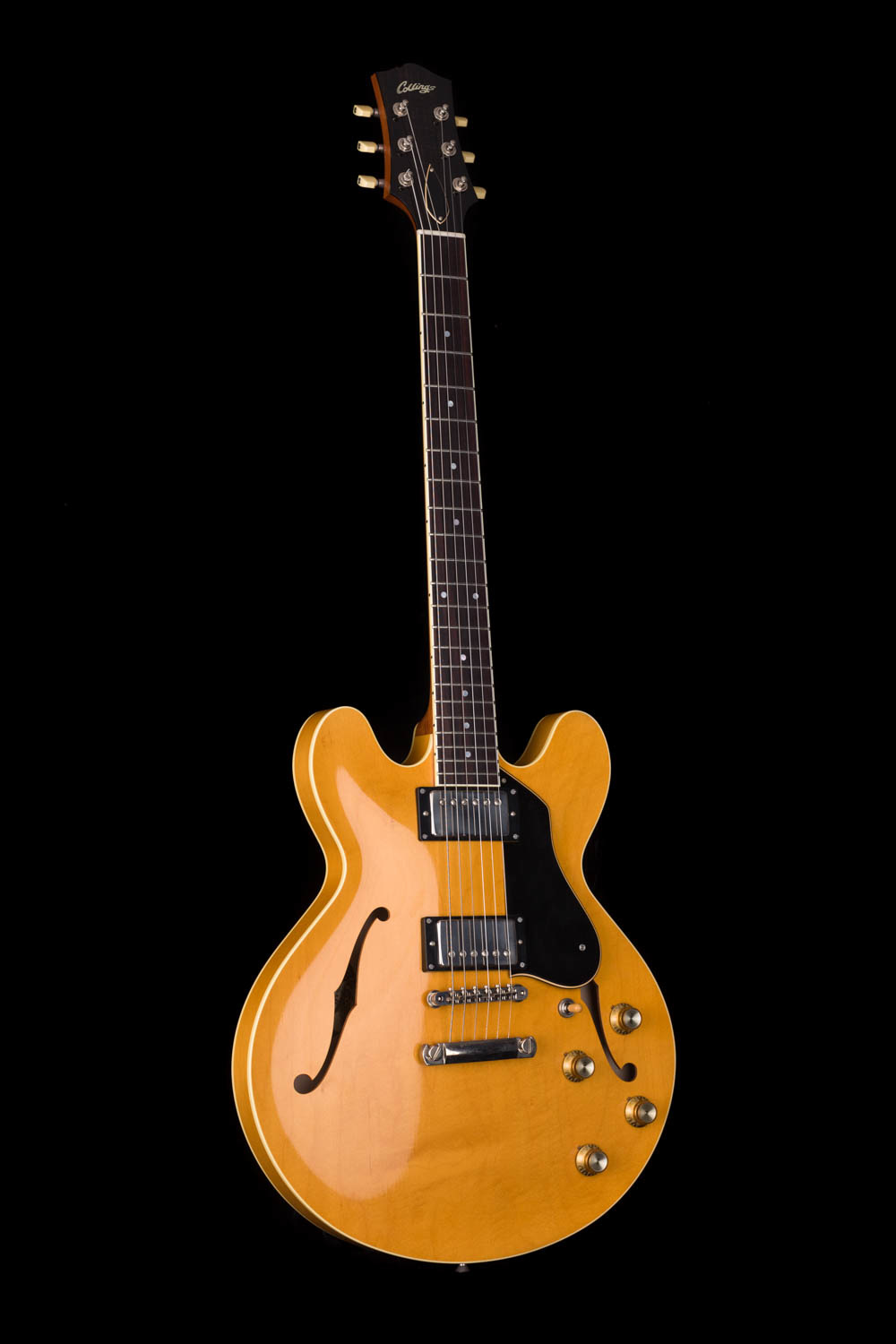 This I35-LC Vintage is truly a gem! Want to know more? Fellow Maarten wrote an article about it.
Fender
Fender celebrates its 75th anniversary this year and that means that they too have a lot to show at NAMM, including new anniversary models and very special Artist Series. We've picked this meticulously made replica of the violently battered  Strat of Mike McCready (Pearl Jam).   

And how about this tribute to Joe Strummer with this Campfire acoustic guitar

There is also a Jason Isbell Road Worn Telecaster, which thanks to that Chocolate Burst is one of our favourites.

Want to know more about these or other upcoming guitars? Feel free to contact us at [email protected], +31 (0) 523-232205 and follow us on Instagram  and  Facebook for the latest guitar news