Maarten Dispa - 18 / May / 2022
New: McNally Custom Orders!
Through our 'Dream Guitar Program' we can match you with your favourite guitar brand to help build your dream guitar. New to our roster of brands is the Northern-Irish McNally!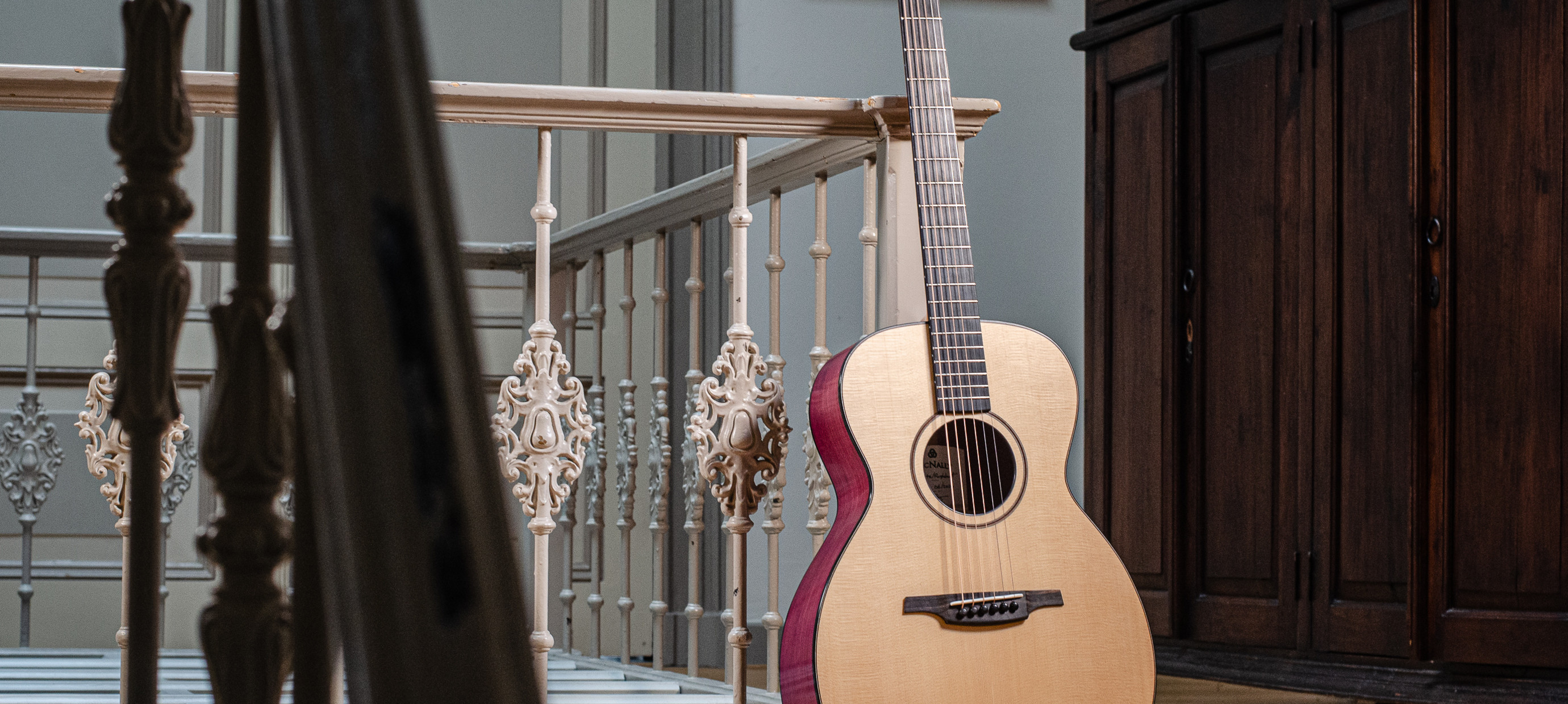 Ciaran's guitars are a rather new addition to our store, but they've proven themselves worthy by a long shot. But Ciaran isn't new to the game by any means, building his first guitar at the kitchen table at the age of 16. 
"My techniques are a mixture of traditional and modern, hand tools and machinery. I aim to be very transparent about how I make my guitars, and let the customer make their own judgement."
After finishing his educations in Belfast and London, he continued honing his craft by filling the positions of Senior Craftsmen and Production Manager at Lowden and Atkin respectively. All this experience made his style evolve into one that mixes American and European guitar building. His guitars sport the traditional elements seen on American guitars, whilst focusing on minimalistic details and tone woods often seen on European guitars. 
The best part about working with a luthier like Ciaran McNally is the close relationship and endless possibilities. Our first commissioned custom order were two guitars for our 20th Anniversary last year. 
Brazilian Rosewood & Art Deco
This project was 12 months in the planning and over 5 months in the making, two guitars built with Brazilian Rosewood and Cedar.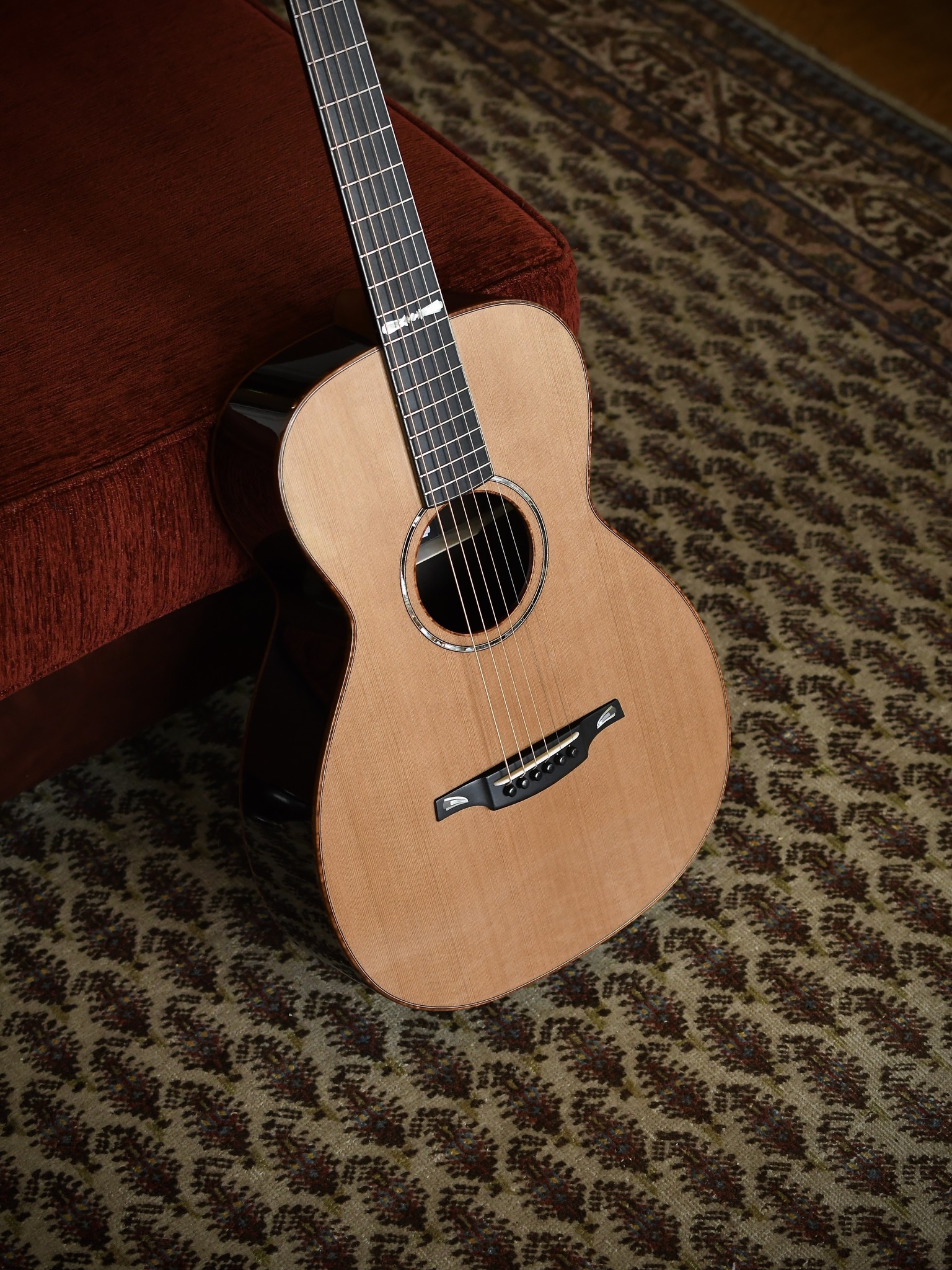 The two guitars, an OM and a parlour, are inspired by the Art Deco movement. Ciaran teamed up with Rookery Design House to bring the custom appointments to life.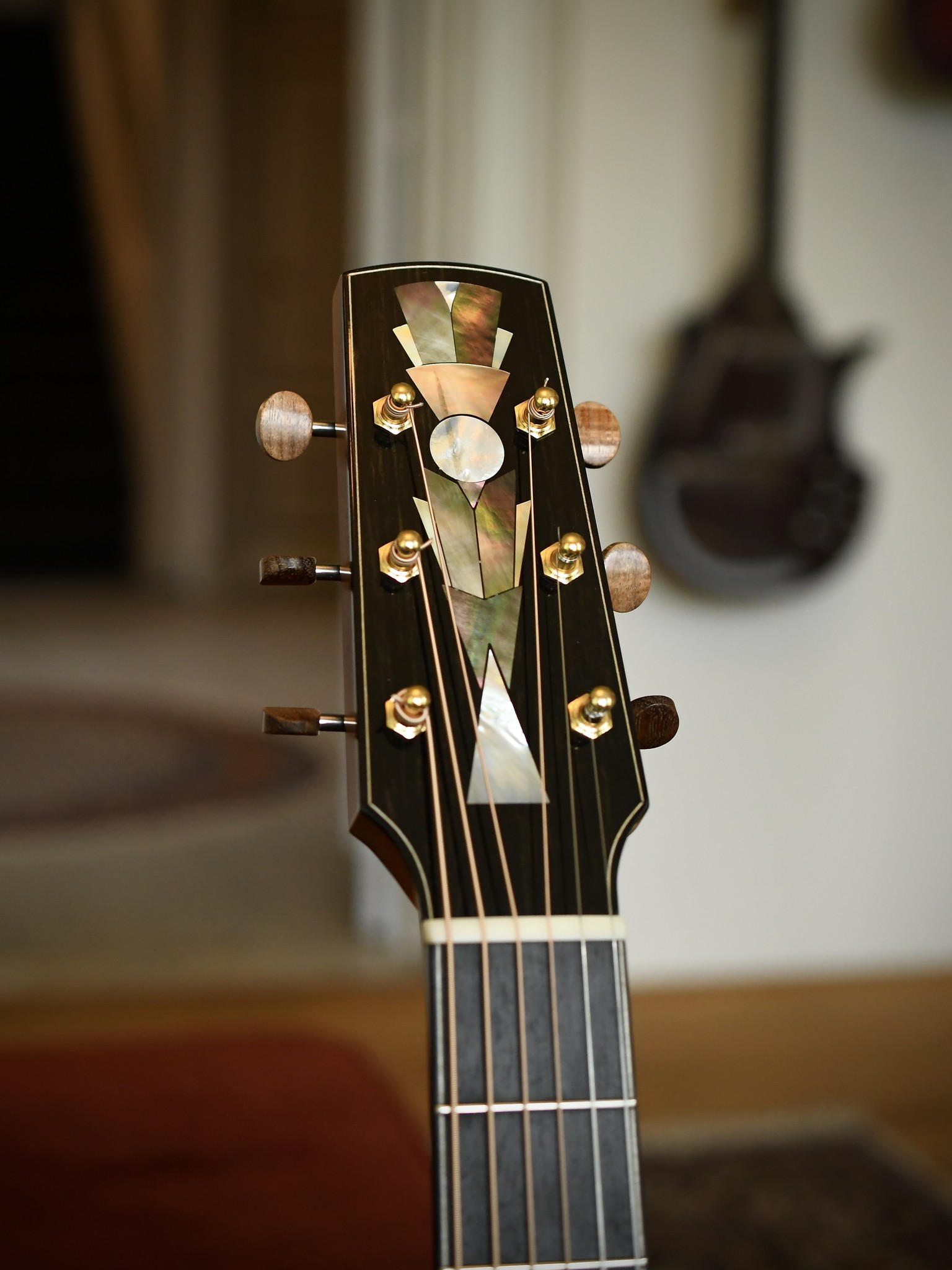 In Ciaran's own words: 
"I think the reputation of Brazilian Rosewood lives up to hype in these guitars. Not only are they two of the best looking I've ever made, but they are without doubt some of the best sounding I have ever heard."
The OM has sold already, the parlour on the other hand is still available! Click here to find out more.
The Dream Guitar Program
We were so thrilled with these two custom builds that we couldn't wait to add Ciaran to our 'Dream Guitar Program'. Here we offer a platform where we can match customers to luthiers, with the goal of building your dream guitar. 
From the initial consultation at our shop in the Netherlands, via email or via phone with one of our renowned experts, to the set-up and delivery of the completed instrument, we are here to advise and guide you through this insightful process from the beginning to the end and beyond.
Throughout the years, we have gathered a lot of expertise with regard to tonality and playability. Consequently, this wealth of knowledge is at your disposal. We are more than happy to consult you in your quest for the ultimate tone wood combination that suits your style.
Build Time 
In general, the built time of your envisioned guitar will be approximately 4-8 months. Some builders take a bit longer and some builders have a shorter lead time. For more specific information regarding the built-time, feel free to contact us.
You will become part of a very exquisite guitar family and own a magnificent instrument, which will last for many generations.
For an expert consult you can call 0031 (0) 523-232205, mail to [email protected] or visit our store where we will be delighted to help you.