Erik Bogaards - 14 / Jul / 2022
Seriously? You DON'T have a ukulele? But...why?
On a guitar you can cleanse your soul by playing the blues, but with a ukulele you play the fun right into your heart!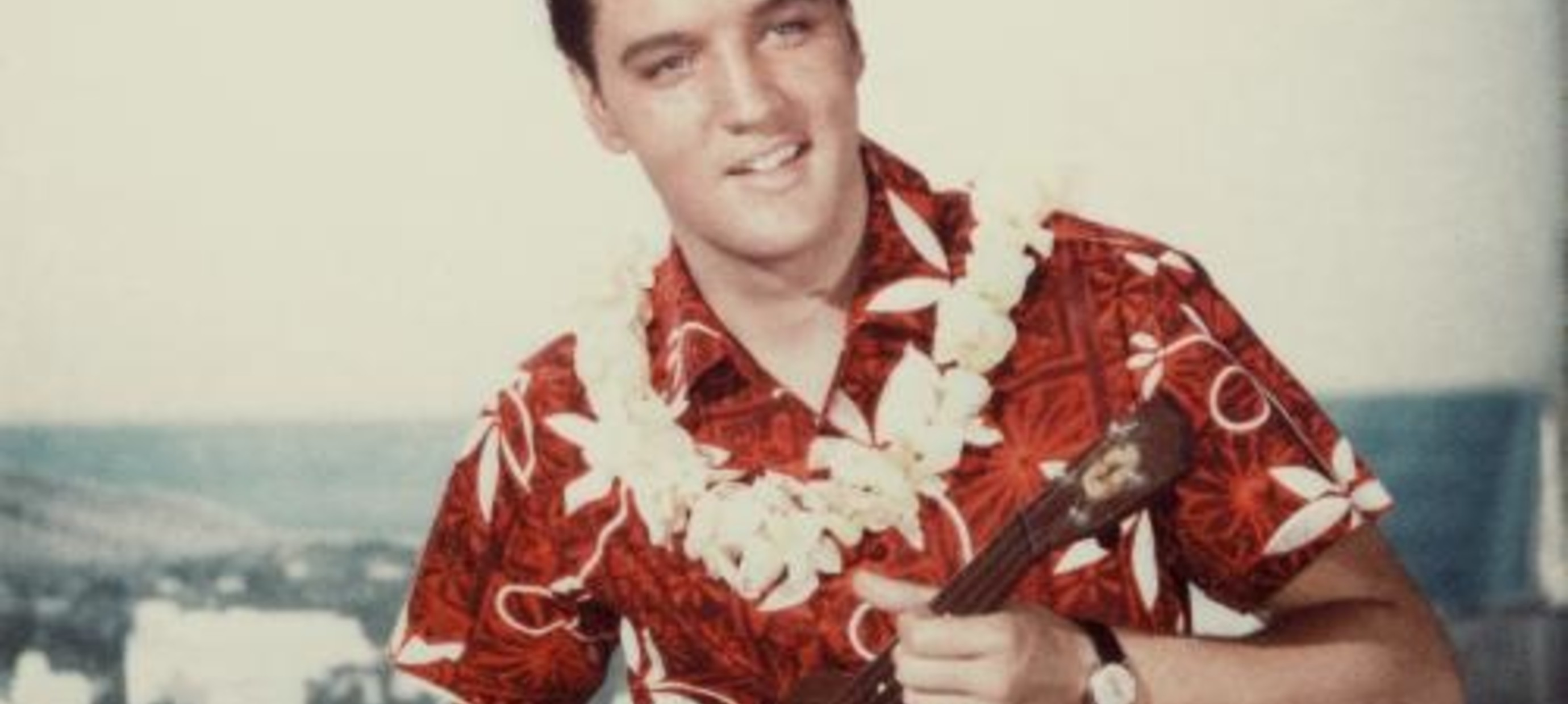 They are small, very handy to take with you, learning to play them is a breeze and they are just so much fun! George Harrison was right when he said: everybody should have a ukulele!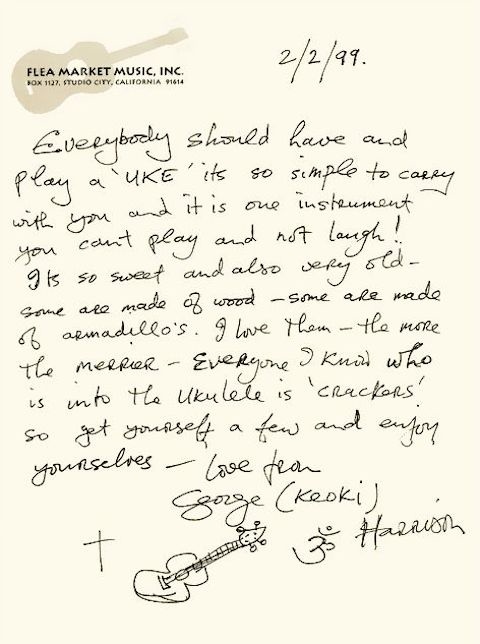 Eddie Vedder of Pearl Jam also played a whole album with just ukuleles, there are pictures of Dave Grohl with a flying V ukulele and even Elvis had one. So if you don't have a ukulele yet, what are you waiting for? If you can play the tiniest bit of guitar, you can play on a ukulele without any problems.
Which ukulele should I buy?
There are a lot of ukuleles and the price varies from less than 50 euros to very serious instruments going well into four digits. So how do you choose one that suits you? Our motto is: Life is too short to play a shitty ukulele, so we can help you with that! All the ukuleles we sell are solid, beautifully made instruments. They do what they have to do: stay in tune, no rattles or other discomfort and they only leave our store after a set up in our workshop to give you ultimate playability and fun. These set ups are really important, because we take personal preferences into account.
So which ukulele to choose? Our advice: start with your eyes, follow your hands and finally choose with your ears. So if you don't like the way a ukulele looks, there is a good chance that you will not play it very often. If you like the looks, you will be drawn to the instrument much more and play it more. It really is that simple. Then your hands and your ears follow. What feels good and sounds good to you is of course very personal, but it can help if you know the standard uke-models. Because we help a lot of guitarists find their dream ukulele, we do not start with the smallest, but with the larger models, because they feel familiar.
Baritone Ukulele
The Baritone Ukulele is the largest, and the strings are tuned as D-G-B-E. Does that sound familiar? Then you probably already know your way around the six strings of a guitar, because this is exactly the same tuning as the highest four strings of a guitar. That makes the transition to a ukulele super easy, because you pick up a D chord and you quickly recognize the ukulele chord variations. In addition, a nice full low sound is added by the somewhat larger body and the slightly longer scale length which sits around 19 inches / 48 centimeters.
Tenor Ukulele
A bit smaller is the Tenor Ukulele. It also offers a rich sound, but is tuned in the standard Ukulele tuning: GCEA. That takes some getting used to, but with some tutorials from Youtube or a good book, you can play a song in no time. We think the Tenor Ukelele is a very nice, mature version of the standard Concert, because they are just a bit bigger and still very compact.
Concert Ukulele
Are you looking for a new or second-hand ukulele? Then always start with the Concert format, because that is the Golden Uke Standard, obviously tuned in GCEA. Small, with a fine, clear voice that is very recognizable and just pierces through everything so nicely.
Soprano Ukulele
The smallest size may look a bit childish, but make no mistake: they ring like a bell! Just as a parlor guitar gives more projection than a larger guitar model, the soprano has its own sound. The short neck is not for everyone, so that is very much a case of trying before buying, which we highly recommend because they really are the cutest instruments. Like: ever!
Extras
When buying a uke also take a look at the extras, such as a built-in pick up for the stage. And, also important: the gigbag or case that comes with it, because Ukes are perfect holiday buddies for the campfire and hours of fun. Feel free to come and visit our store in Dedemsvaart to try out our wide collection of ukuleles. The coffee is ready.
Can't wait? Then you can also immediately order a ukulele in our webshop and straight after the setup we'll send it to you, so you can have a lot of ukulele fun within just a few days!