Erik Bogaards - 19 / Dec / 2020
The Fellowship Annual Recap: The 20 of 2020!
What a year! We feel it is one to leave behind us, but probably one we will never forget. That's why we've made The Fellowship 20 of 2020: the Most Beautiful, the Most Expensive, the Most Surprising and lots of other things that went through our shop.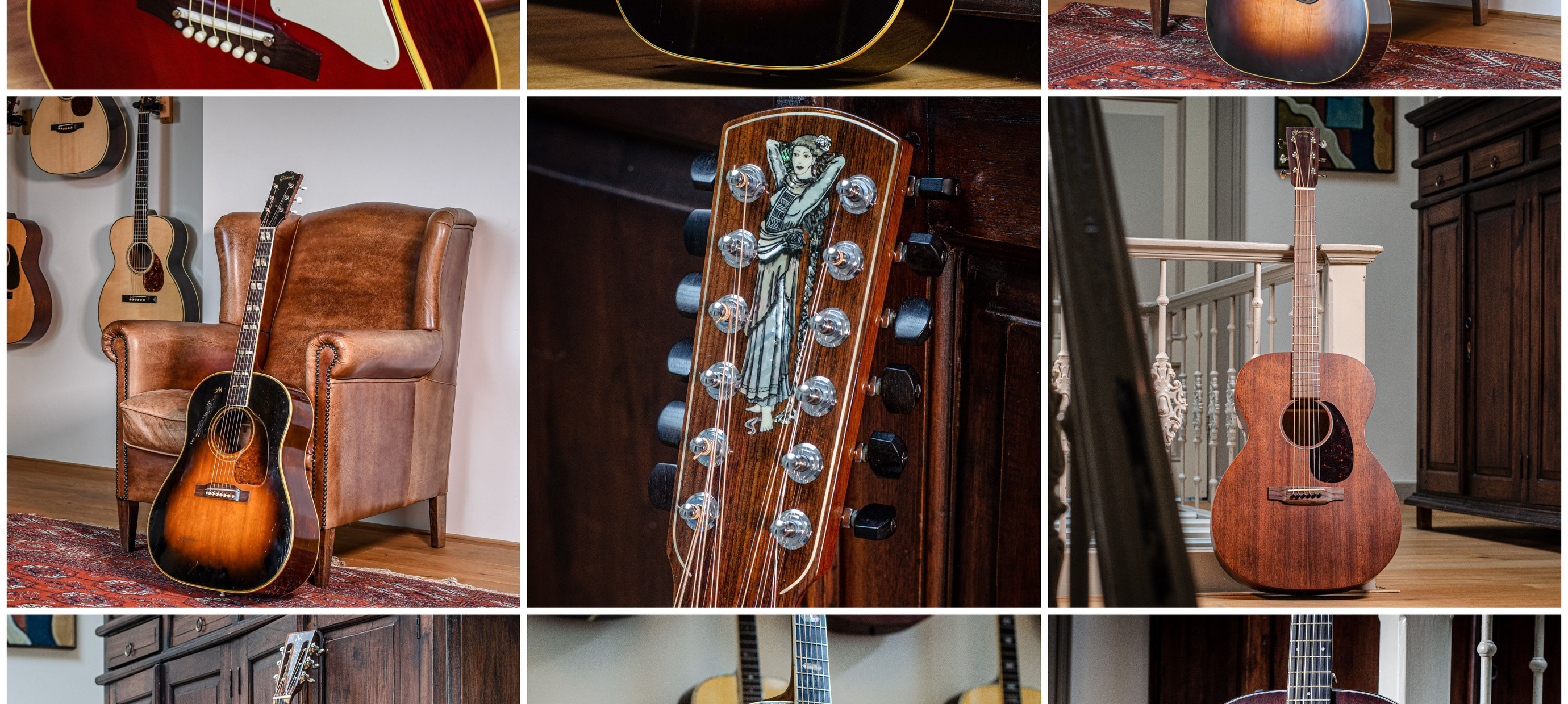 1 The Most Beautiful Guitar of 2020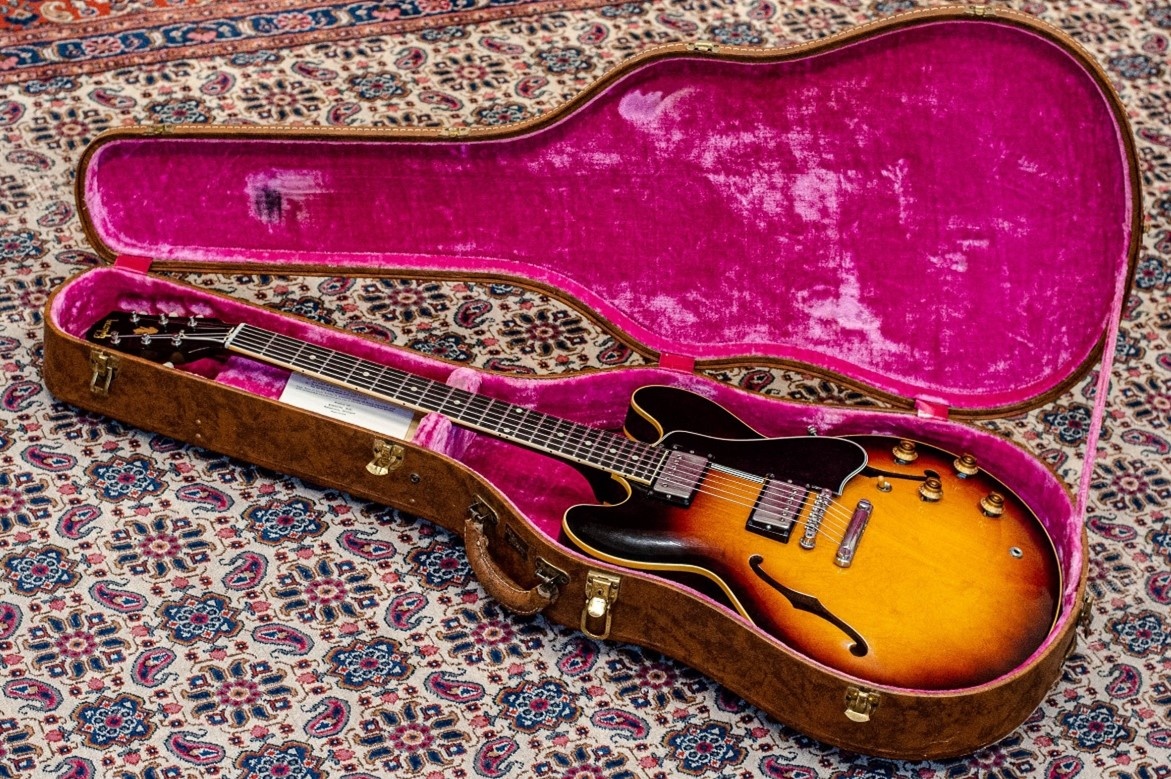 Of course we see a lot of guitars and they are often pretty, sometimes very pretty and ever so rarely we open up a guitar case only to be struck by something extra-ordinary. A guitar that is just so insanely beautiful that we choke up and quietly shed a tear. Like this vintage Gibson ES335 from 1959.
2 The Oldest Guitar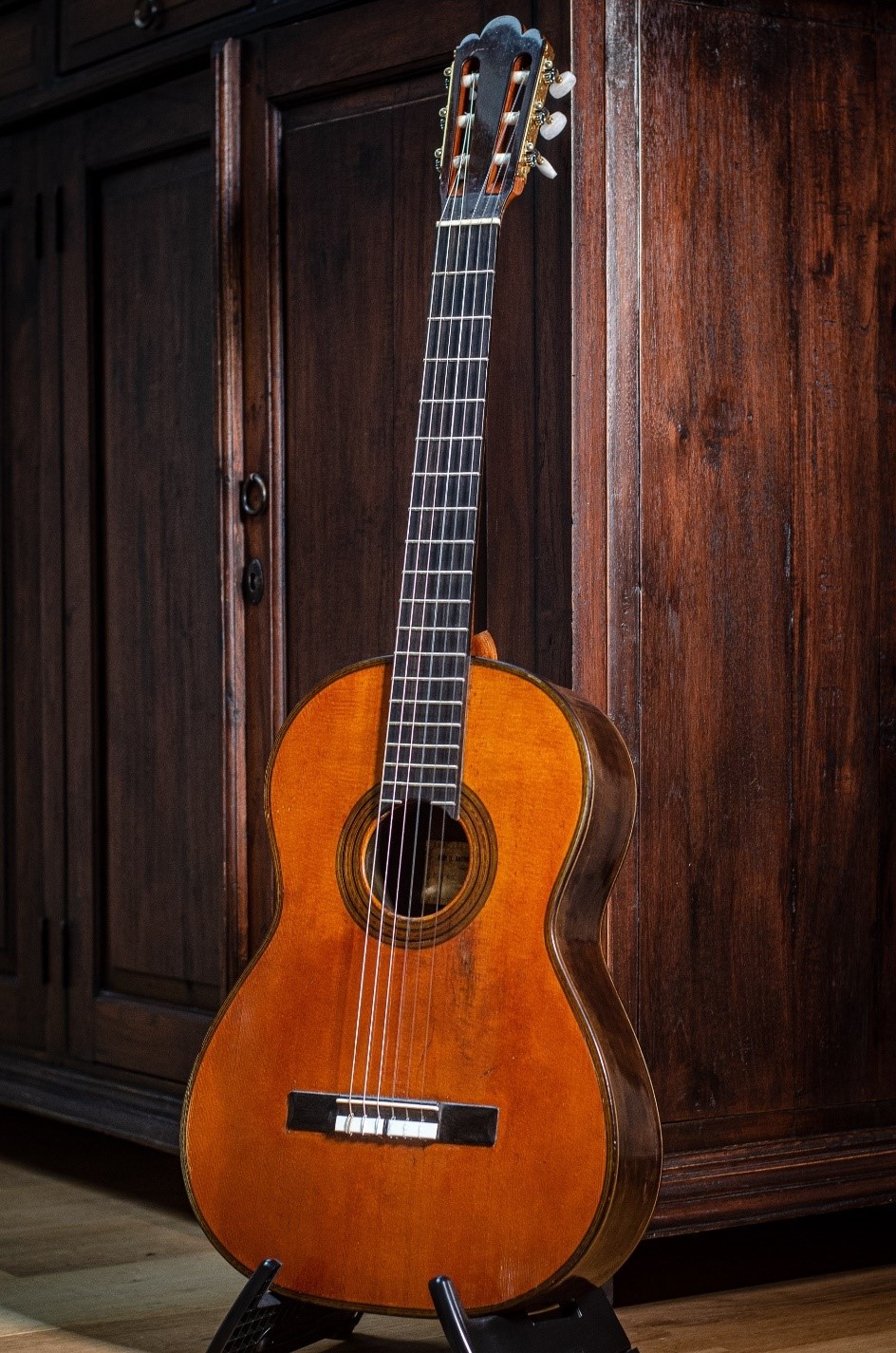 Wood sometimes needs a while to get convinced that it is no longer a tree, but an instrument. The wood used for this Antonio de Torres from 1863, has completely forgotten that once upon a time it was a tree. How does it sound? Well lived through and yet very much alive. Very special guitar.
3 The Biggest Surprise of 2020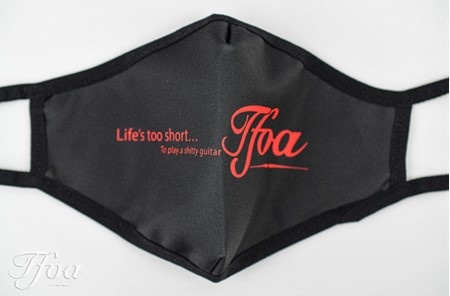 The Fellowship started thanks to a profitable sale of a batch of rhododendrons. That this would one day lead us to being one of the largest guitar shops in Europe, never seizes to surprise us. But who knew, that one day we would sell facemasks with our logo on it. They come in handy, they are comfortable to wear and they look great, but if we no longer need them in 2021 we would not mind to not selling any of them next year.
4 The Most Expensive Guitar of 2020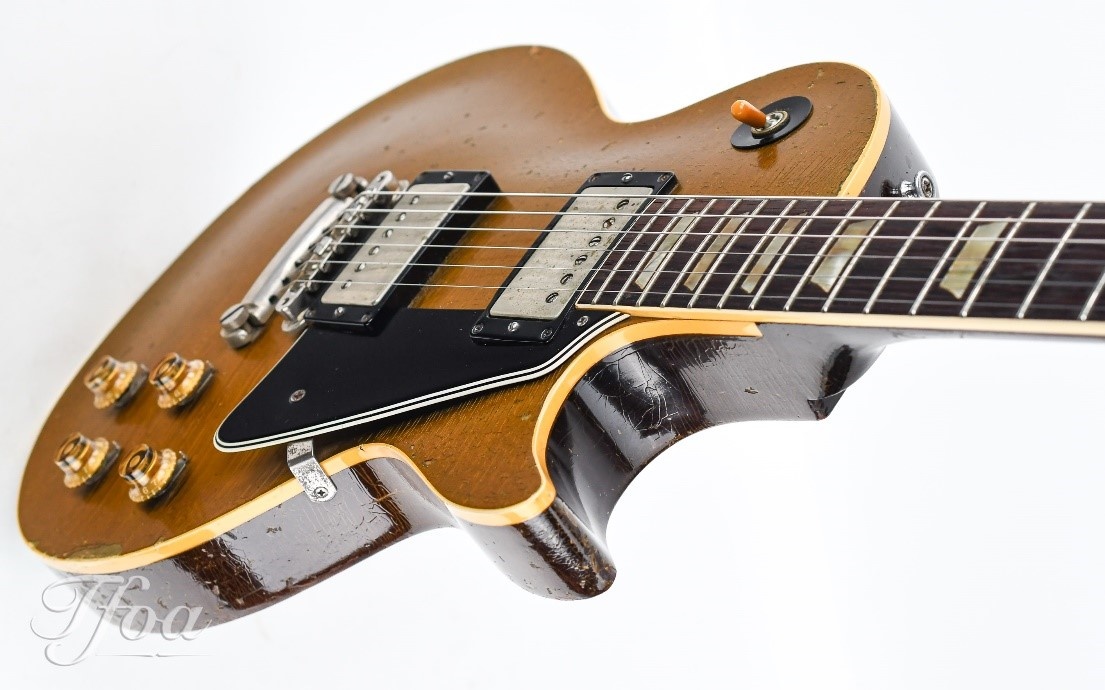 How much? Ninety-eight-thousand-two-hundred-and-fifteen euros! And that buys you? An awesome  vintage Gibson Les Paul.
Fellow Rudi: "This is not just any Gibson Les Paul, no: this is a Standard Goldtop from 1957 with original plastic parts in dark back. Pricey, yes, but like most of the really special and highly collectable guitars that go through our store, it was sold within weeks. Goldtops from '57, in this quality, are very, very rare, because only a handful came with black plastic. So this was a very intriguing guitar for all of us. Completely original, including the finish, the PAF humbucker pickups, the electronics, hardware, and even the black plastics."
5 The Best Budget guitar of 2020

Fellow Maarten: "Since selling our first Eastman E1D I have only had Eastmans at home! Back then that was the best budget guitar by far. Full sounding, great playing, all solid wood and you get all of that for less than €600. A little later the PCH line came and they knocked another €200 of the price and yet, they sound insanely good. We check all the guitars on entry and adjust them if necessary, what is striking is that this has never been necessary with the PCH line, out of the box they are perfectly tuned and sound great. We never thought we could offer so much guitar for so little money but thanks to Eastman we can! This is the guitar that we put in the hands of every player who doesn't want to spend too much on a good set of strings."
6 The Visitors of 2020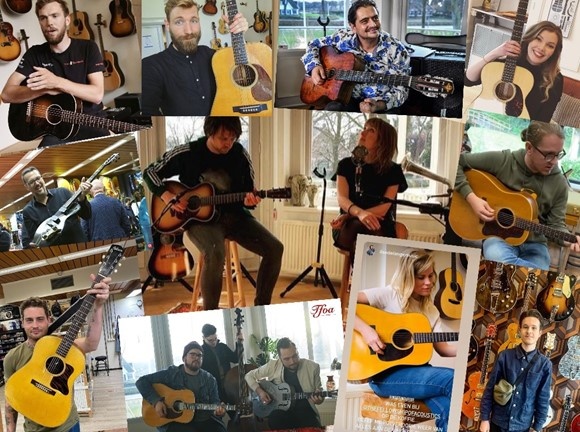 Thank you, Marlene Bakker  &  Bernard Gepken,  Hannah Mae,  Luke Jackson,  Joris Nieuwenhuis,  Ilse de Lange, Jimmy Rosenberg,  Maurice van Hoek,   Douwe Bob,  Rhett Shull,  Noah Guthrie,  Paul Davids, Jamie Gale & Family  and  the hundreds of other  guests who managed to find their way to our magical shop in Dedemsvaart with or without a #hashtag.
7 The Most Anticipated Guitar of 2020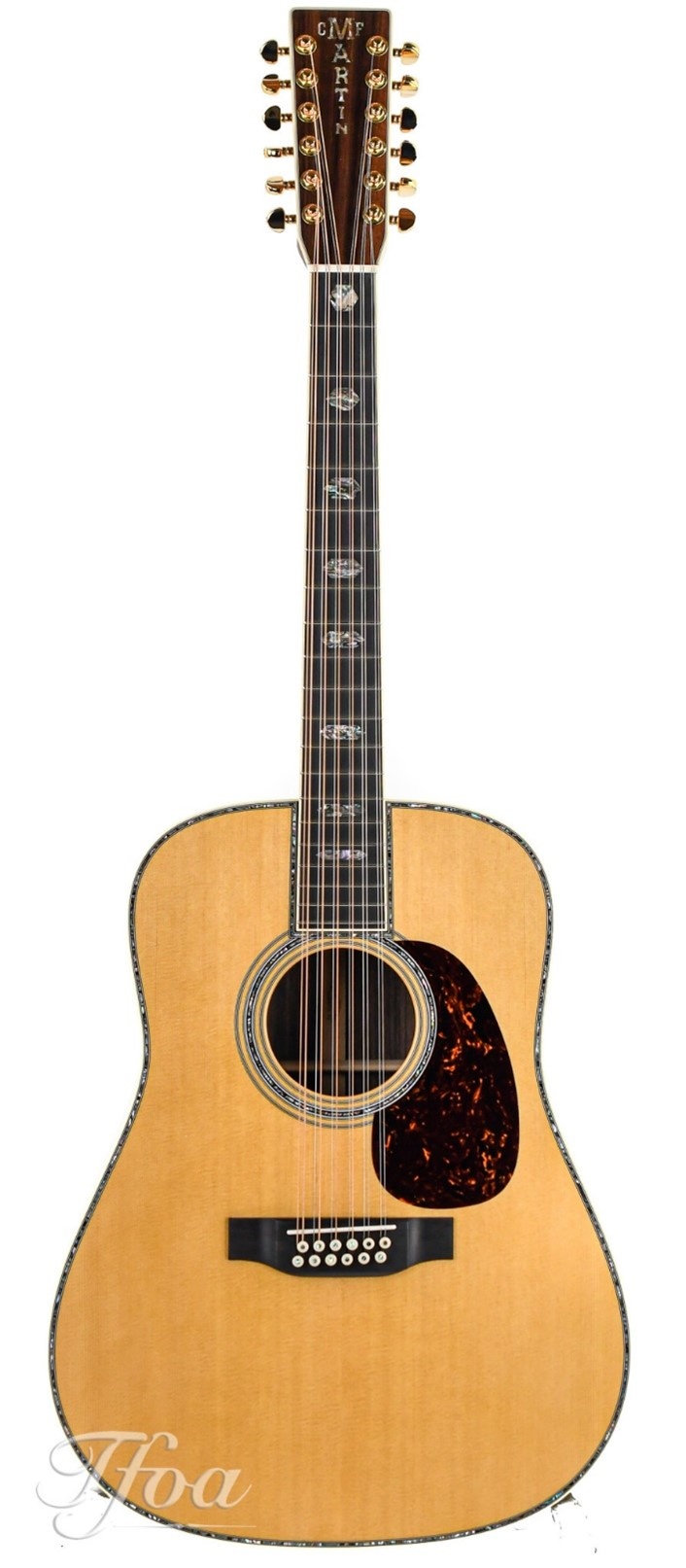 There were some hurdles along the way which made it take a bit longer than expected, but once it arrived all the waiting was soon forgotten! A 12-string super-deluxe Martin D45 from the Custom  Shop, was finally shipped after two years of eager anticipation and is now being played.
8 The New Fellows of 2020

We would like to introduce to you:
Joey
He has already done what we call a 'snooping internship' and he liked it so much that he now officially supports us on Saturday with all kinds of chores!
Lars
Young and very passionate in what he does. Replacing strings is what he does all Saturday, and in the meantime, he picks up all sorts of tips from our luthiers.
Klaas
Always cheerful, this is also the reason he is a perfect addition to our sales team. Klaas works a few days a week and you've probably spotted him in our store. If you need some obscure facts about The Beatles (or John Lennon!), just ask Klaas.
Milo
Our favorite singer-songwriter (and rock 'n' roller) from Zwolle, he too is a great asset to the sales team and if you've called, emailed or chatted with us, chances are Milo has been your contact. Milo has gained a lot of knowledge about guitars since he started working here, including in the vintage field. Unfortunately, this has led to him stealing a number of gems from the front row (including a pre-cbs Jazzmaster), but we simply can't resist those sweet puppy eyes and curls...
Machiel
Types the product ads that you can read on our website, in addition, Machiel also grades a lot of guitars when they come to our shop and he assesses the condition of each product. Machiel likes to ride the Guitar Fast Lane from Shredville to Metaltown and was madly in love with the Ibanez PIA that arrived in our shop. The addition of our own 'Rotterdammer' also means that Marten is no longer the only metalhead in our store.
Jurgen
Like Machiel, Jurgen types our product ads. Put Jurgen in the office all day and you won't hear from him, but if you look at the 'New Arrivals' page it's suddenly full of new, fresh guitars to drool at.  Jurgen always hits the sweet spot with the right amount of specs, product details and fun stories.
Erik
Erik is the quiet Voice from a Afar, because he is the only one working 100%  from home! In his everyday life is journalist, but above all he is a guitar geek. One beautiful day he walked into our shop in Dedemsvaart and a little later he left with a beautiful  Furch. Because he liked our Fellowship so much, this was soon followed by the cautious question if maybe, possibly, if it is not too much trouble, he could write a piece for the site. This seemed like a swell idea to Erik. Even though we don't normally do this, we were very fond of his work and his endless stream of ideas.  Now he regularly writes great pieces  on the  best topics  for our Blog page.
9 The fastest-selling Guitar of 2020

Fellow Rudi: "One of the fastest sales this year was a 1948 Martin D18 that was traded against a 1951 Martin D28. Just two minutes after finishing the deal a customer stepped in and the first thing he asked was, 'What kind of guitar is that'. I told him it's a 1948 Martin D18 that was traded by the man that just walked out of the shop. He picked it, strummed it once, turned it around, and said, how much is it? I told him the price, and he said, well, it's mine. This deal took 4 minutes in total, and must have been the fastest of the year. We had a coffee together and he went home, totally happy with his new purchase."
10 The: 'Is this one still here?' Guitar of 2020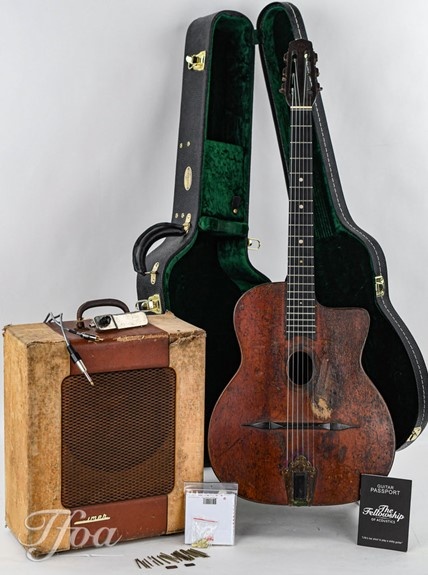 We thought it'd be sold quickly, because how often do you find a guitar that is almost identical to Django Rheinhardt's instrument. With an original vintage amp? Probably never-ever! But that's what  we're talking about here, even the original frets are included, making this Selmer almost a museum piece waiting to end up in a pair of warm hands, rather than a display case.
11 The Fellowship-pers of 2020

Fellow Joëlle has been working in logistics and as a truck driver for years, but now she is responsible for the expedition in our shop. Did you order something from our webshop? Then Joëlle and her team get to  work. ,,This of course starts with the careful packing of the instrument. Amplifiers are always tested extensively, so that we can be sure that your amplifier is ready to rock as soon as it arrives. It's really cool to be able to do this at this special guitar shop, because customers are always eagerly awaiting what we pack. You just know customers are going to be happy with it, anywhere in the world, because we really ship everywhere: Europe, Asia, North and South America and even Australia. We ship as many as 30 to 40 packages per day. We do this together with our Fellowship-pers  GLS and UPS  and we know they have been working very hard in 2020. So Kudos to our shippers!"
12 The Most Special Nylon Guitar of 2020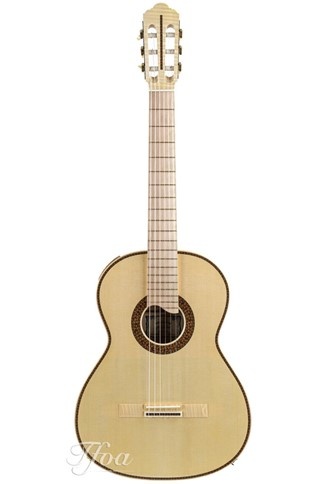 That Torres from 1863 was, of course, very special due to its history. But thanks to the Canadian Joshia de Jonge  we see that great guitars are being built in this day and age as well. She doesn't make more than four or five guitars a year and with 20+ years of experience under her belt,  this is her hundredth. The wood selection is of an exceptional level and thanks to a unique double layer in the construction this instrument speaks with its own, angelic, voice.
13 The Most Asked for in 2020

Clear winner: strings!
Which one can I buy best for...? To help you get started, you can always contact us and we wrote an article about strings for both the acoustic and the electric guitar. In addition, we got a lot of questions about the  K&K Pure mini. That's a nice and affordable system to amplify your acoustic sound, but there are many more possibilities. Want to know more about that?  Read this article.
14  Fellowship Session of 2020
Suddenly he returned: Jimmy Rosenberg. One of the best guitarists in the world, who played with all the Greats. But then it all went wrong. Very wrong, as can be seen in that wonderful documentary The Father, the Son and the Talent. Jimmy disappeared again, only to re-appear this year and he did so in our store. Fellow Don also picked up a guitar and played with The Master. Magic moments.
15 The Guitars we lost most sleep over…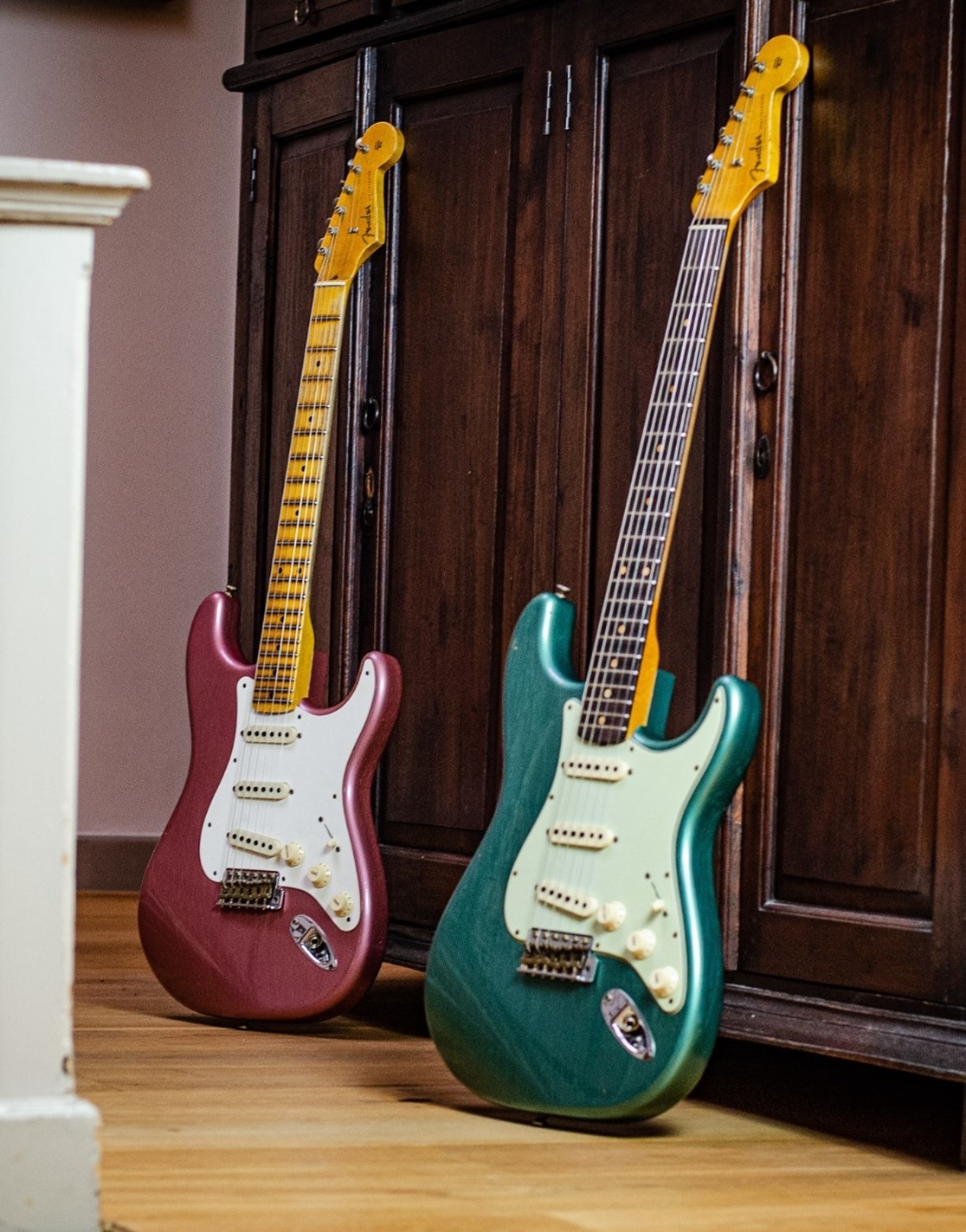 A lot of people ask us: how do you find all of those special, exclusive guitars? There is not just one trick, because we manage to do so in all sorts of ways, from good contacts, to trade-ins and of course: worldwide auctions! Like the ones by Fender for selling some of their Custom Shop guitars from the United States. Because of the time difference, this often means staying up late and if that's what it takes, that's what we'll do! No problem.
But if you got the time wrong and through your sleepy eyes you discovers that you've logged in 12 hours early, you need to breath, grumble, take a nap, make some strong coffee and then, finally, start bidding on some great Fender guitars! Like this Custom Shop Stratocaster  Duo: Dual Mag and Sherwood Green.
16 The Non-Guitar of the Year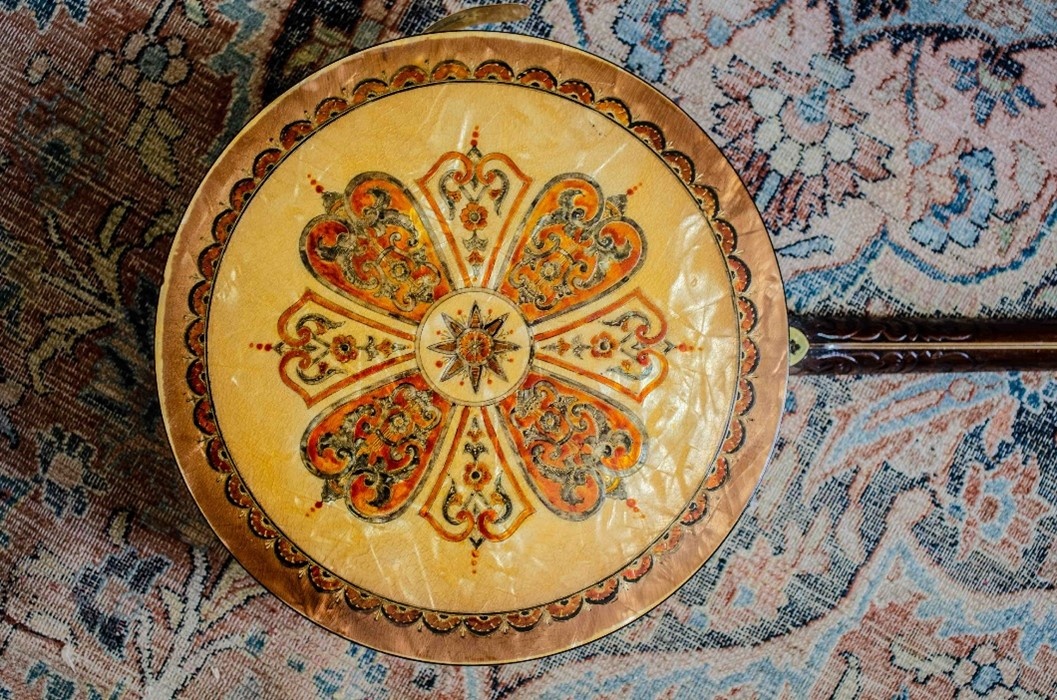 At The Fellowship we also sell mandolins, ukuleles and banjos! Thankfully, because, once you get your hands on an  almost antique Bacon&Day, you are over the moon! This 'Roy Smeck Silver Bell Stage Model', has some beautiful woodcarving and inlays, is partly 'gold plated' and after 90 years is still almost original. Just look at the back: a true piece of art!
17 The Best Guitar Battle

Many guitarists would like to know: how is this guitar, compared to...   ?
That's why we started 'The Guitar Battles'. Fellows Coen and Maarten take two guitars and step into the ring. This time the 'gloves' are a Martin OM28 and a fierce Eastman E20OM. Let's get ready  to  rumble!
18 The New Guitar brands of 2020

This year we welcomed some beautiful new brand in our store:

North American, authentic yet very affordable.

Electric guitars, made with Swiss precision. Just like their pocket knives: superversatile!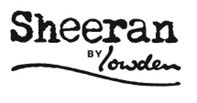 Beautiful, compact, acoustic guitars. Made by Lowden in collaboration with Ed Sheeran. That means quality, but way more affordable.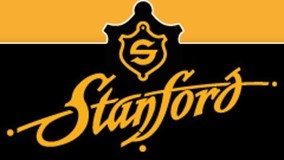 Both electric and acoustic top notch guitars from the Czech Republic.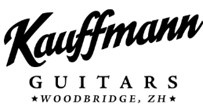 Professional guitarist Albert Deinum makes real players guitars. Classic models, but put together in such a way that they play and sound great, without costing too much.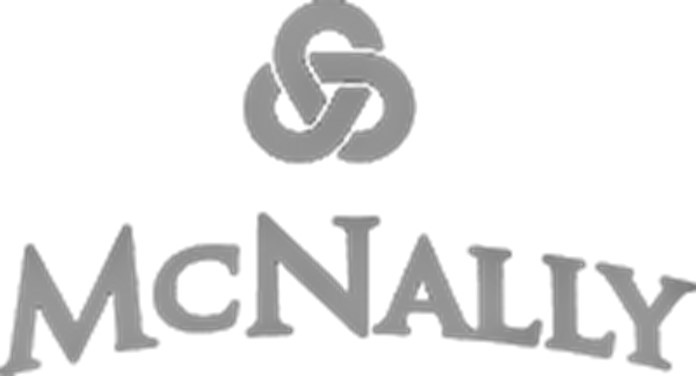 Awesome guitars from Northern Ireland, that perfectly bridge the gap between the classic North American sound and that more dreamy Celtic sound.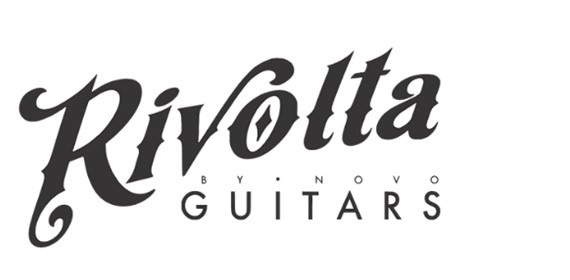 From Mr. Fano, who also makes the much more expensive Novo guitars, comes this alternative. Are you looking for anything but a Strat, Les Paul or a Tele? Look at Rivolta.
19 Best viewed Demo of 2020

We record a lot of our guitars so you can not only see them, but also hear them on our Demo Channel. We like to do this with some of the best Dutch musicians, like the incredibly talented Yori Swart  and our Best Guitarist of 2020,  Leif  de Leeuw. Here he shows a Fender 70th Anniversary Broadcaster.
20 The Big Bang of 2020

Fireworks are banned this year in the Netherlands, for obvious reasons, but we would like to go out with a Bang, nonetheless. So let's light up this Cannon from Wayne Henderson, cause we all know a   Dreadnought + Adirondack + Rosewood  = KA-BOOMY!