Erik Bogaards - 14 / Dec / 2022
The Fellowship of Acoustics Guitar Gift Guide
Are you looking for a nice gift for a guitarist? Or for yourself? The Fellows are happy to help you find the perfect present with this Guitar Gift Guide.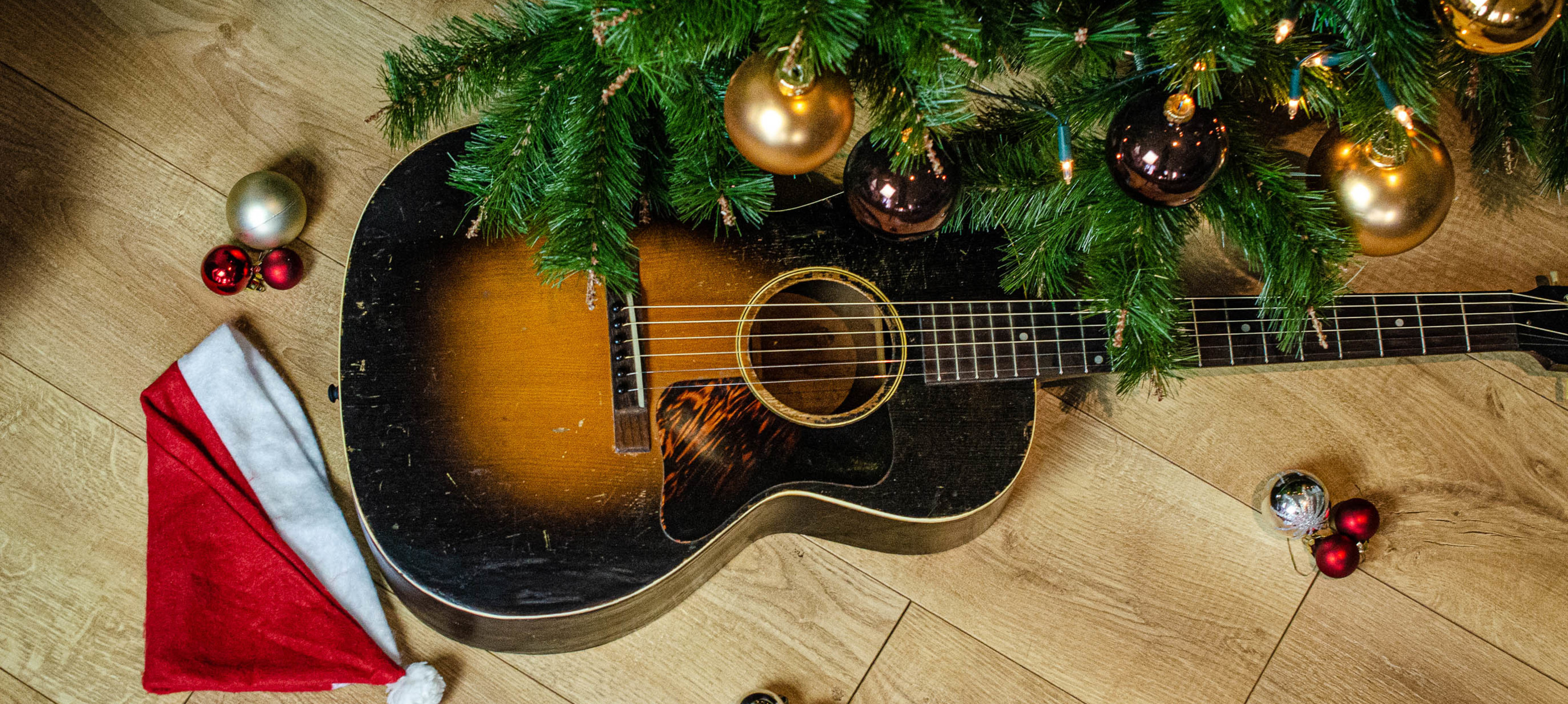 At The Fellowship of Acoustics we have over 1,000 guitars in stock, hundreds of accessories, cool merchandise and guitar gadgets for every budget. The choice in our Guitar Villa is huge! And sometimes a bit overwhelming, which is why we have already listed some gifts with which you are guaranteed to make every guitar player happy.
Those Yellow Ones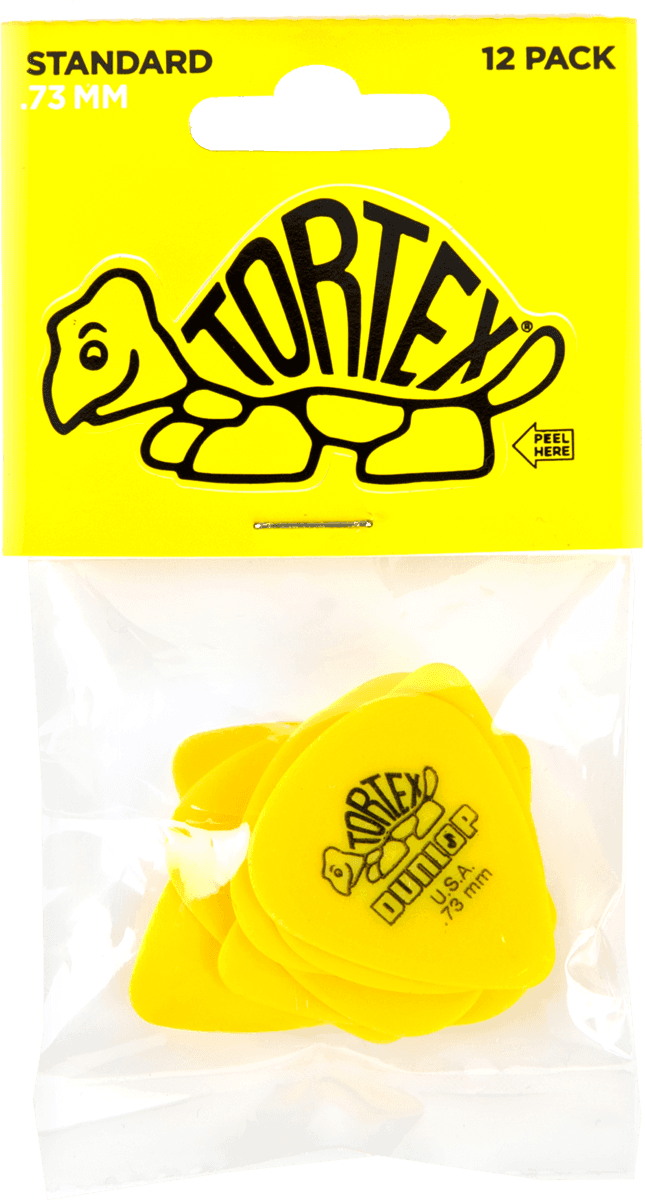 Ask a guitarist, "What picks do you play with?" And chances are he or she will say, "Those Yellow Ones."
Those are these: the 0.73mm thick Dunlop guitar picks with smiling turtle. And the great thing is: guitarists never ever stop losing these things. That's why we sell them by the dozen at a very nice price. Top-notch guitargift!
Stay in Tune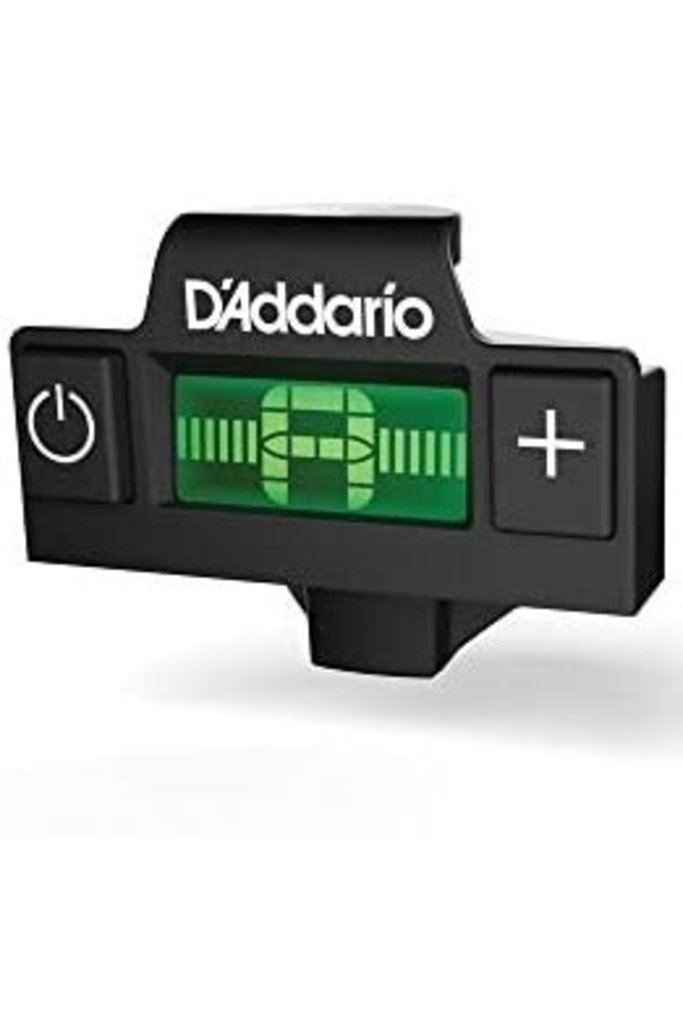 Tuners come in many shapes and sizes. The most popular is the 'clip on' that you clamp on the headstock of a guitar. Works fine, but it doesn't look very nice and before you know it, you've lost them along with one of your guitarpicks. D'Addario came up with something clever: a tiny soundhole tuner that you hardly see, but that you can read very easily and quickly while you are playing.
Hydrate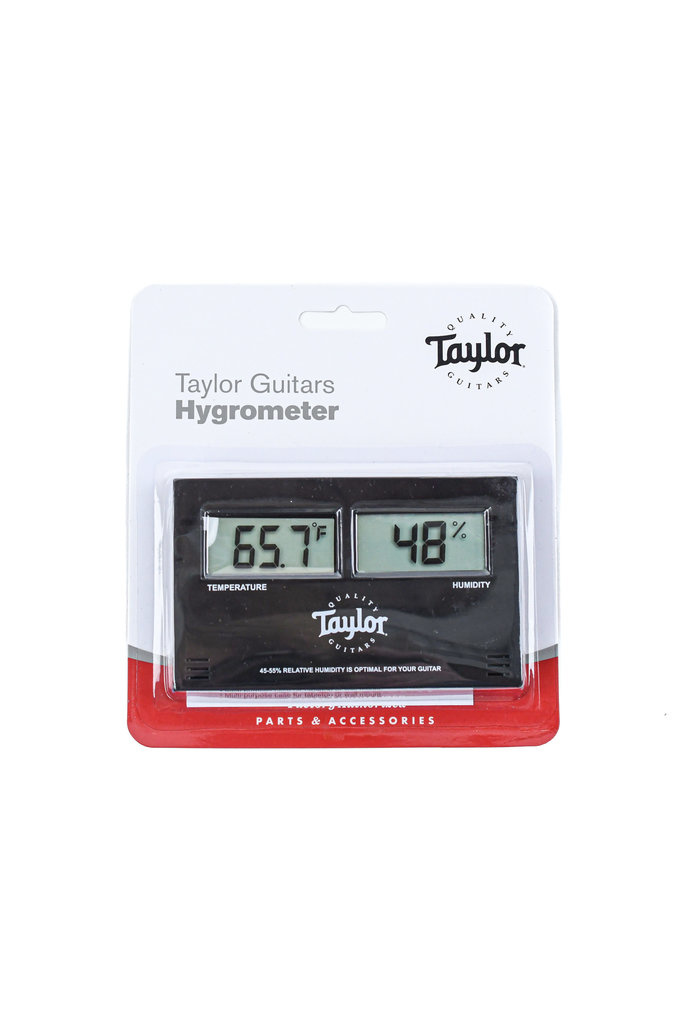 Guitars, especially acoustic ones, are a bit fussy when it comes to humidity. If it is too humid (above 55 percent) they  start to sound muffled. If it gets too dry (below 45 percent), the wood shrinks and you can even get cracks. The humidity in the Netherlands often fluctuates between 40 and 60 percent, so there is no need to worry, but it is still good to keep an eye on this. Especially in the winter, or if you use air conditioning for example. Moisture damage - or the lack thereof - is better prevented than cured. That's why we recommend this gift: a hygrometer from Taylor.  
Hug your shoulders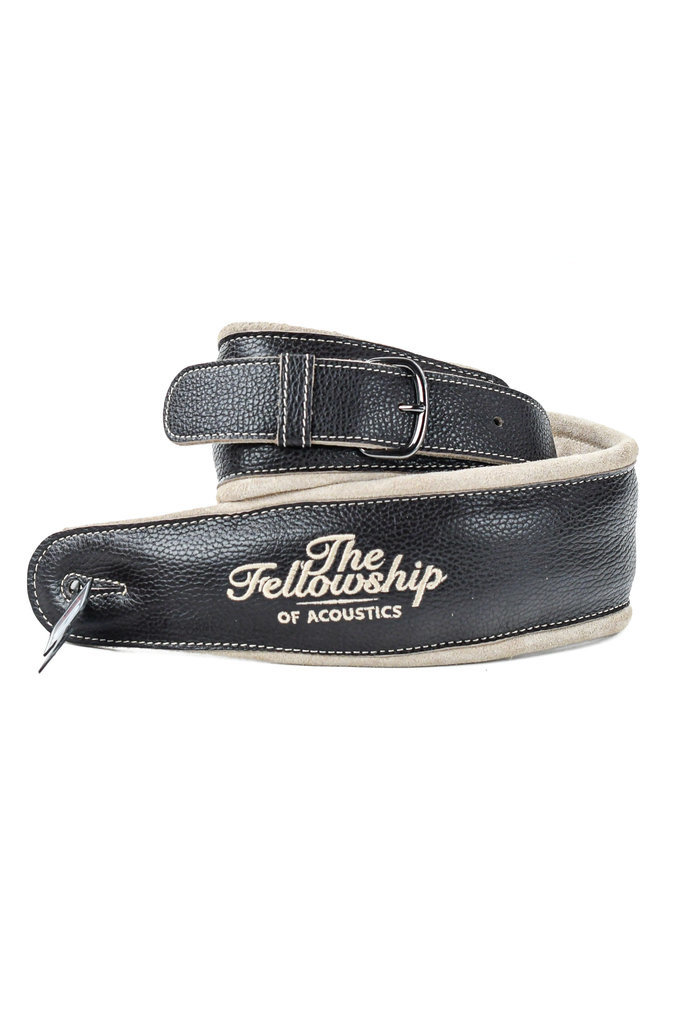 Treat yourself and especially your shoulders with this guitar strap. Good color that goes with everything, our logo embroidered in it and then that extra wide, thick padding we all need on our back. This makes playing the guitar sheer pleasure!
Tropical surprise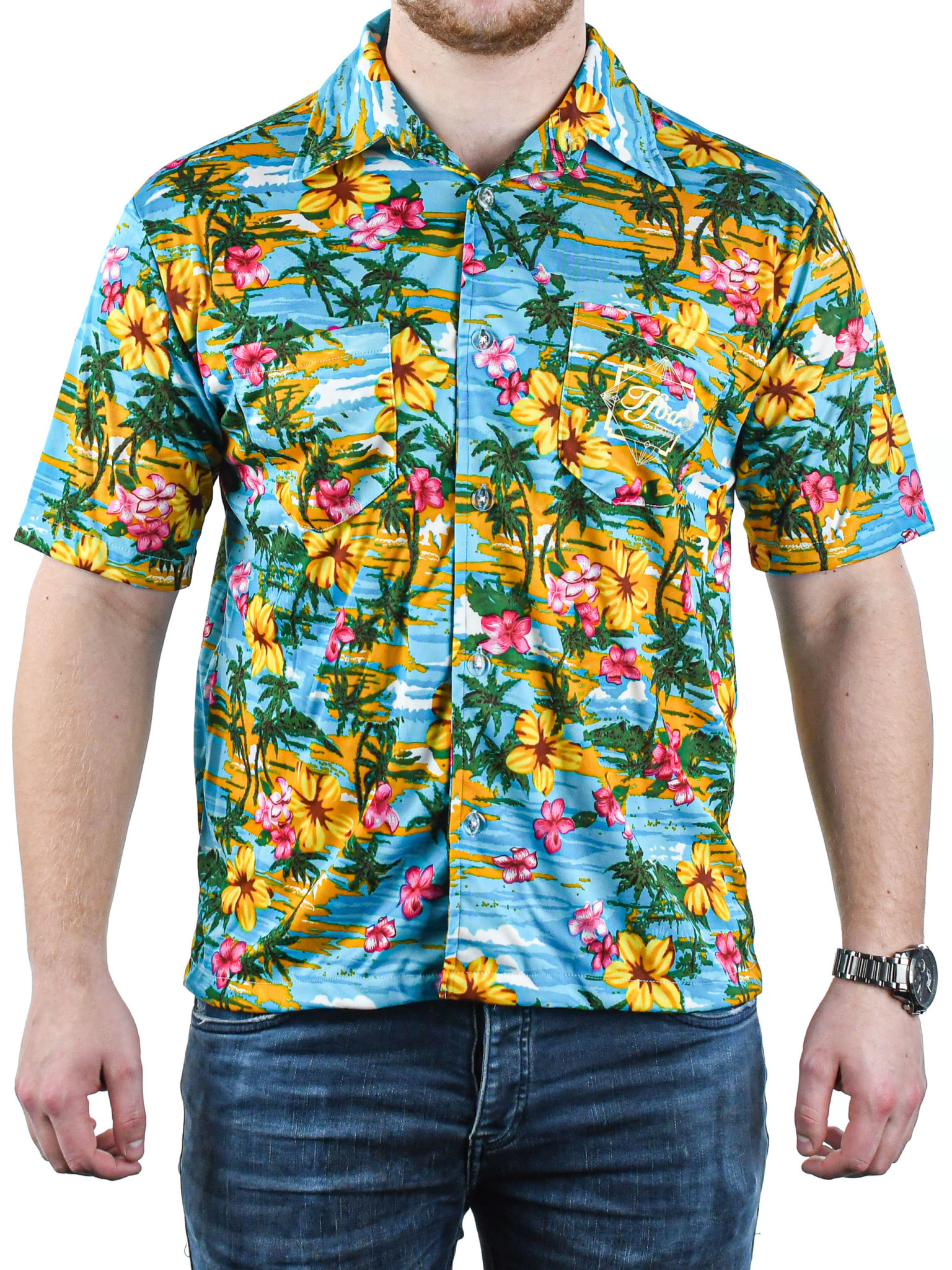 Outside it's cold and inside we are forced to turn down the thermostat to save on heating costs. But thanks to our own Hawaii shirt , you can still feel tropical even when winter is coming. The subtle fabric with that cheerful print, goes very well a TFOA Beanie according to our fashion experts.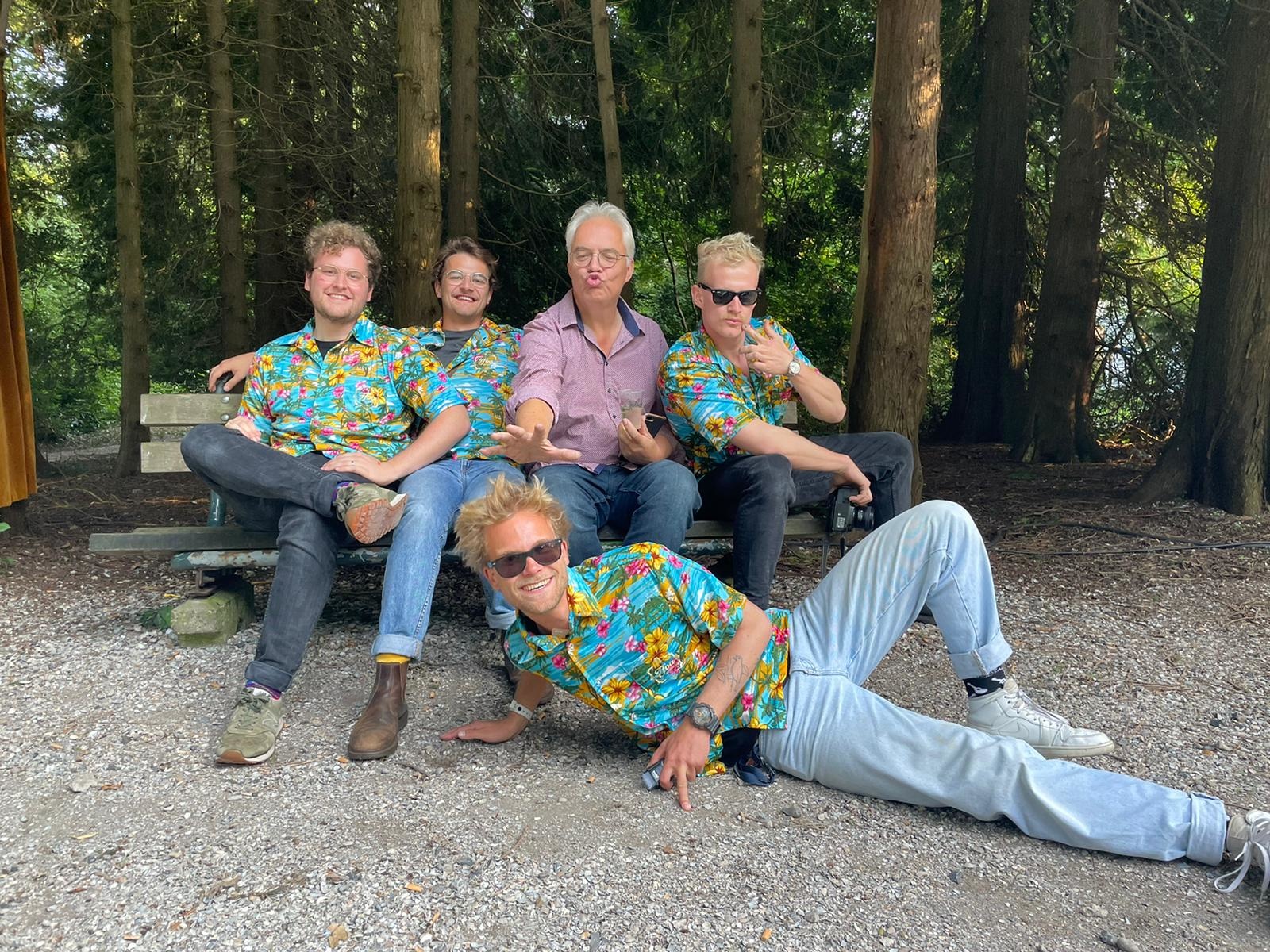 Meet the TFOA Fashion Experts: Milo, Maarten, Klaas, Wessel & Don.  
Backpack it up!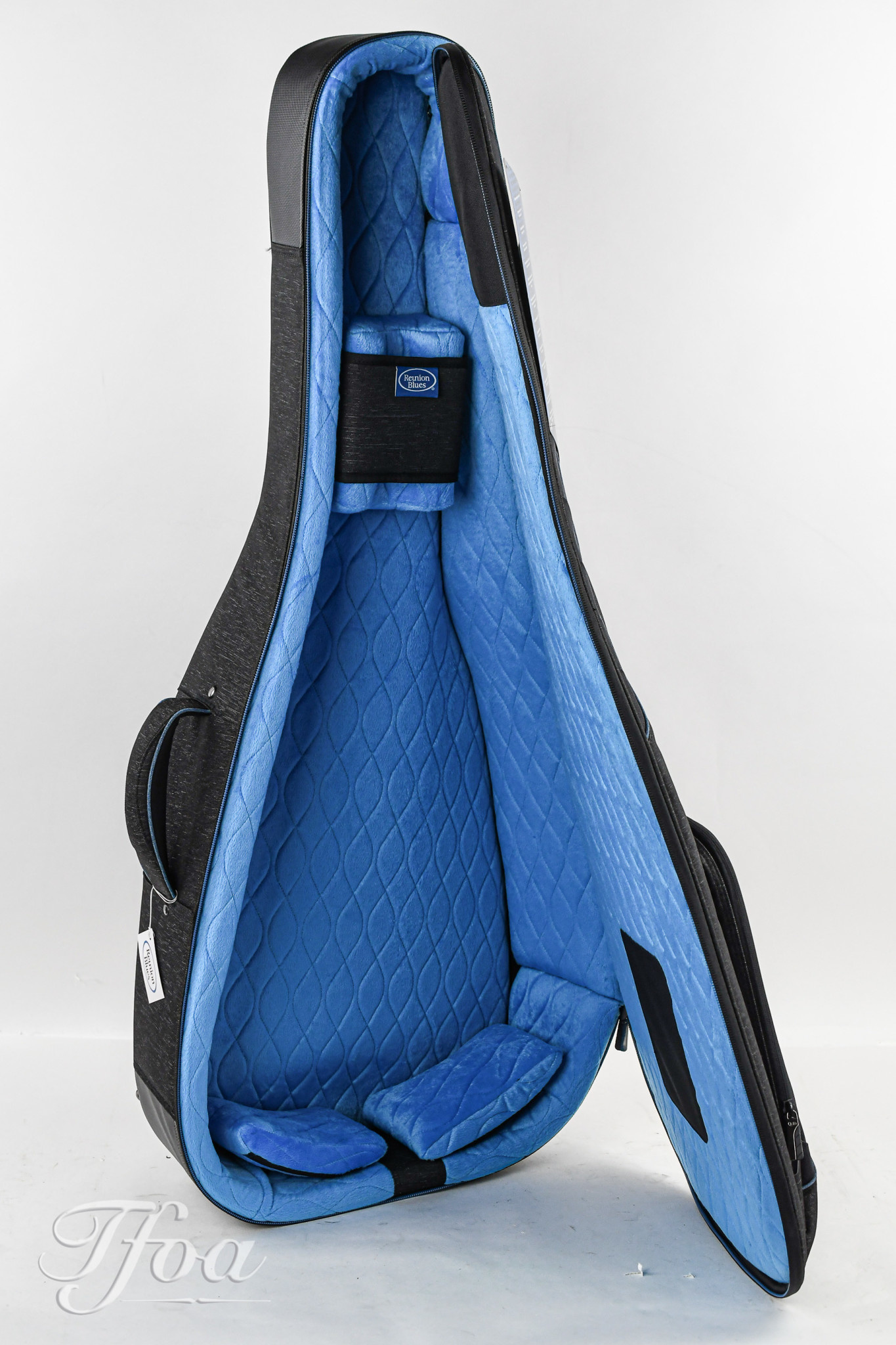 Have you been playing guitar for a while and are you ready for the rehearsal room and the stage? Or do you get on your bike every week to visit guitar lessons? Then of course your instrument goes with you in a solid gigbag. These bags often protects just as well as a standard guitarcase and they are lot easier to handle We have gigbags for just about every guitar model and for just about every budget. But those from Reunion can really take a beating, they have waterproof zippers and they also look great.
Give a guitar as a gift!
Do you want to start playing guitar (again)? Then the choice is huge! Which guitar suits you best is of course different for everyone and that is why we wrote a handy Guitar buying guide.
But if we have to choose one acoustic and one electric guitar to give as a gift to a beginning guitarist, we choose these two. But only because we have to...
Eastman Pacific Coast Highway
With a pricetag of just over 400 euros, you can't really go wrong with these guitars: the Pacific Coast Highway series from Eastman. We have had them in our store for a few years and they never disappoint. Simply because you get a serious instrument, that does what it is supposed to do and will continue to do so for years to come. Of course, these guitars only leave our shop after a professional set up for that extra playability. We have a lot more on offer in our GuitarVilla and a lot of those guitar are more expensive and yes:  they are worth their money for very different reasons, but these Eastmans are a very nice stepping stone to hours of guitarplaying fun.
Squier Classis Vibe 50s Telecaster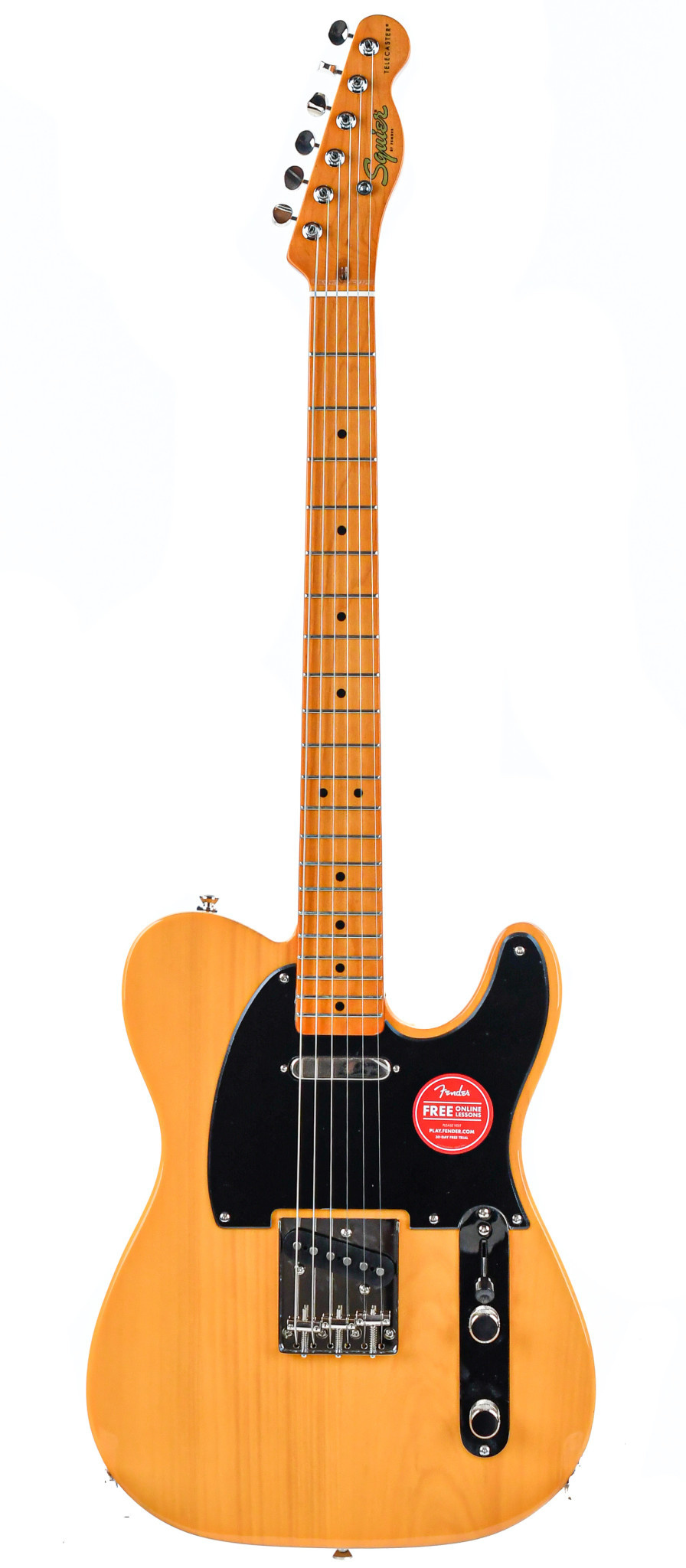 The idea of a solid piece of wood with strings on it and an amplifier started with Leo Fender's Telecaster. They are now over 70 years old, but the Tele is still alive and kicking.  Squier is the budget brother of Fender, like Skoda offers a fine and affordable alternative to Volkswagen. This Tele from Squier is a 'classic', super versatile guitar and that makes it perfect for beginners. But also if you want to add a little Twang to your guitar collection, without immediately spending thousands of euros, this is a very nice butterscotch sweet to have. Are you looking for a different Fender model, like a Jaguar or a Stratocaster? Squier also offers these and we can wholeheartedly recommend all of them.
Give a Guitar Dream as a gift!
Many guitarists dream of one day finding The One Guitar that meets all your needs. If you are lucky, you will run into that Guitar, but why wait?  That is why many guitarists choose to have a guitar built. That sounds exciting, because you buy a guitar that you have never seen, heard or felt before. Thanks to our Dream Guitar Program we have already been able to help many guitarists with this and we always see them start anxious but once the guitar is finished, there is always a blissful, priceless smile.
Of course, such an assignment comes with a price tag, but over the years we have established great relations with many luthiers, so the price does not always have to be a problem. Just take the Dutch Kauffmann Guitars who has  started making electric guitars tailored to the level that we know from a Custom Shop on the other side of the ocean. The unknown Czech BSG makes unimaginably beautiful guitars for prices that we still don;t fully understand. Of course we also offer Custom Shop orders at Fender, Gibson, Lowden, Martin and many more.
Are you considering having a guitar built for yourself or giving it as a gift? Feel free to contact us by mail, chat or phone or visit us in Dedemsvaart. We are happy to tell you more about the possibilities.
Gift = Goodies
Especially for the holidays we have put together a nice goodie bag for all orders over 400 euros. With a brand new calendar with photos of all the beauties that come through our store, unique stickers and a postcard!