Posted on
By Erik Bogaards
Wood Wizard George Lowden introduces some great new models this year, including a Koa and Sitka combo.
A 'New Original', that's what  George Lowden calls his new L34-II guitars. Because this is a new version of a guitar that has left a unique mark on the music world since 1976. Lowden is just an extraordinary luthier who knows how to give a perfect instrument a dreamy and somewhat mysterious character.
Over the years, Lowden has never made any compromises in achieving his ambitions. From the unique design of the body and the bracing, to the time it takes to achieve the immaculate finish: it's all top shelf at Lowden. Add to that an ingeniously designed and almost indestructible neck and the way he combines unusual tonewoods and you can see why we love this Northern Irish Wood Wizard.
This year George combines Koa and Sitka and it is a very happy marriage. This lighter wood makes your guitar respond directly to all the nuances of your playing. There are three models to choose from:
Specs
BACK AND SIDES Koa

SOUNDBOARD Sitka Spruce

ROSETTE Rosewood, sycamore, walnut, mahogany

BINDING Maple

PURFLING Sycamore, Rosewood, mahogany

TUNERS Gotoh SG381 gold with Ebony buttons

BRIDGE Rosewood

NECK 5 piece: Mahogany
More 12-frets
And there's more good news from Northern Ireland, because the smallest Lowden (W model) has been available as a 12-fret guitar.
By very popular demand, Lowden has now happily extended that 12-fret option to other models
Like the S (small-body) series that compares well with an OM or orchestra model.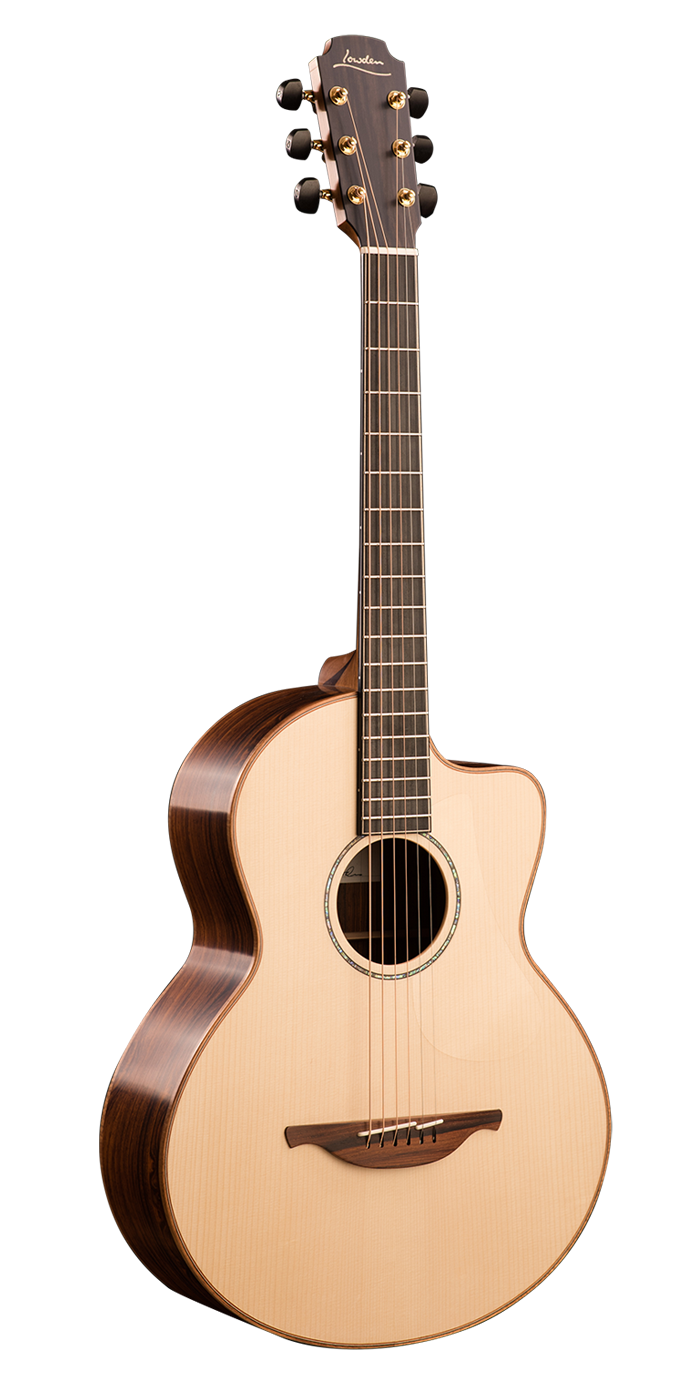 And the F-model (Flatpicking) which leans towards a dreadnought in terms of size, but above all it is very much a Lowden.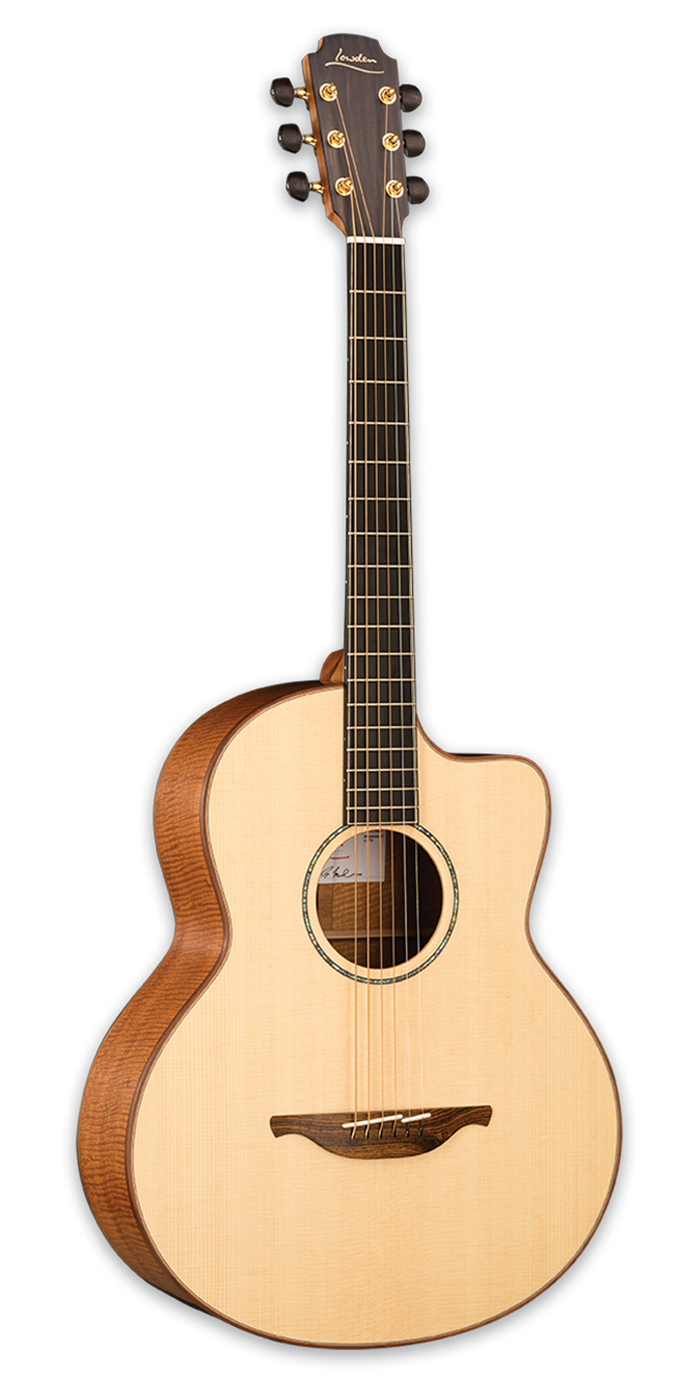 Now these models are also available as 12-fretters and as a result the bridge ends up in a slightly different place on the body, spicing up the sound in a completely different way. We can't wait to try one!
The best news is: these 12-frets are available across the entire Lowden-range. That means you can choose from great wood combinations such as cedar with walnut, but also one of the Lowden favourites: Alpine spruce with Madagascar rosewood.
At Lowden guitars there is a lot to choose from: baritone, left-handed, fan-fretted: Lowden offers it all. As an official Lowden dealer, we are happy to help you find that one dream Lowden.
Want to know more about prices, delivery times and availability? Feel free to contact us at [email protected]  or +31 (0) 523-232205