Posted on
By Maarten Dispa
Finding the perfect guitar can be a challenge. Despite our collection of instruments it's simply impossible to cover all bases. With the Custom Shop Programme we provide our customers with the possibility of dreaming up their perfect guitar in close collaboration with The Fellowship of Acoustics and one of our several brands, like Lowden, Lakewood or Collings. We guarantee we'll leave no stone unturned in the search for your perfect guitar!
Through TFOA, you can have an instrument custom built by your brand / luthier of choice. In conjuction with this builder, we can help create the instrument of your dreams.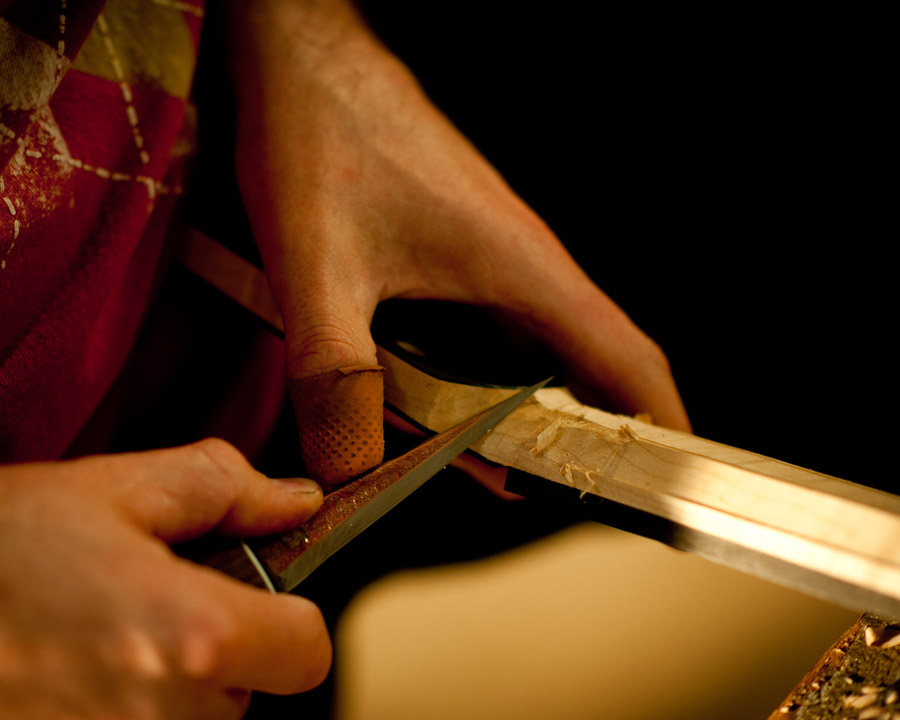 Working in detail with you from start to finish is one of our favourite things to do. Choosing different tonewoods, string spacings, nut widths, body sizes, bevels, ornaments and shaping a guitar that is suited to your needs.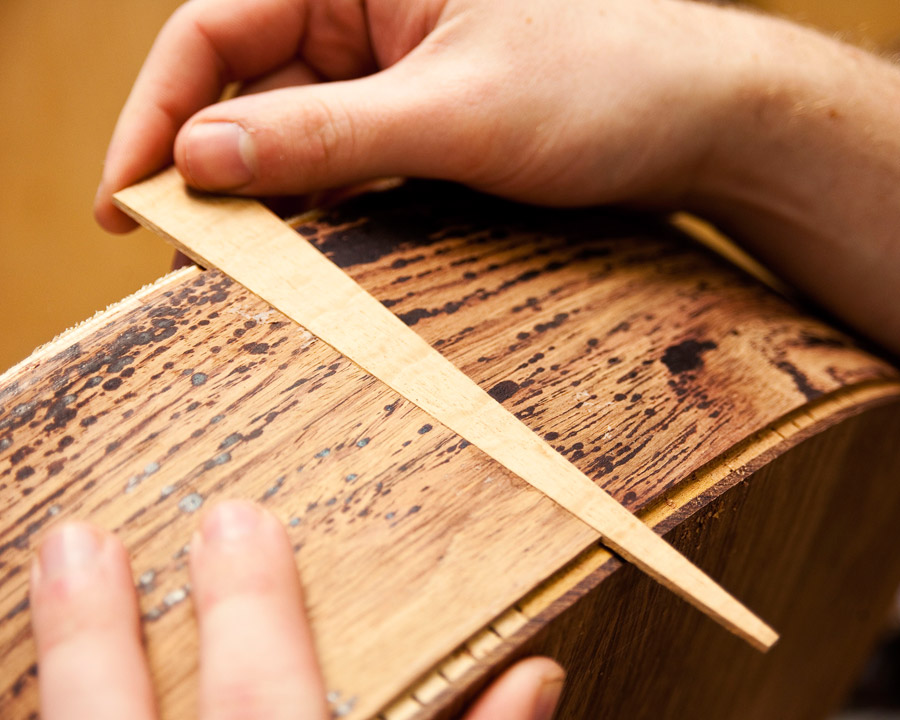 How does it work? 
At the bottom of this page, you can see all the brands and luthiers that you can make a custom order at through us. (If it's possible your choice of brand isn't in the list, please contact us!) After you've made your choice of brand, perhaps with our help, you can order a "building slot" on our Custom Shop Page (Click here); a time-frame in which the luthier has scheduled to make your instrument. The building of a guitar can differ from around 4 to 12 weeks, note that the build-time of a custom instrument can differ between builders and styles of instruments. 
For example, if you were to order a McIlroy Custom Building Slot for Q3 of 2019, building will start between July and September of that year and could be finished as soon as 1 month later.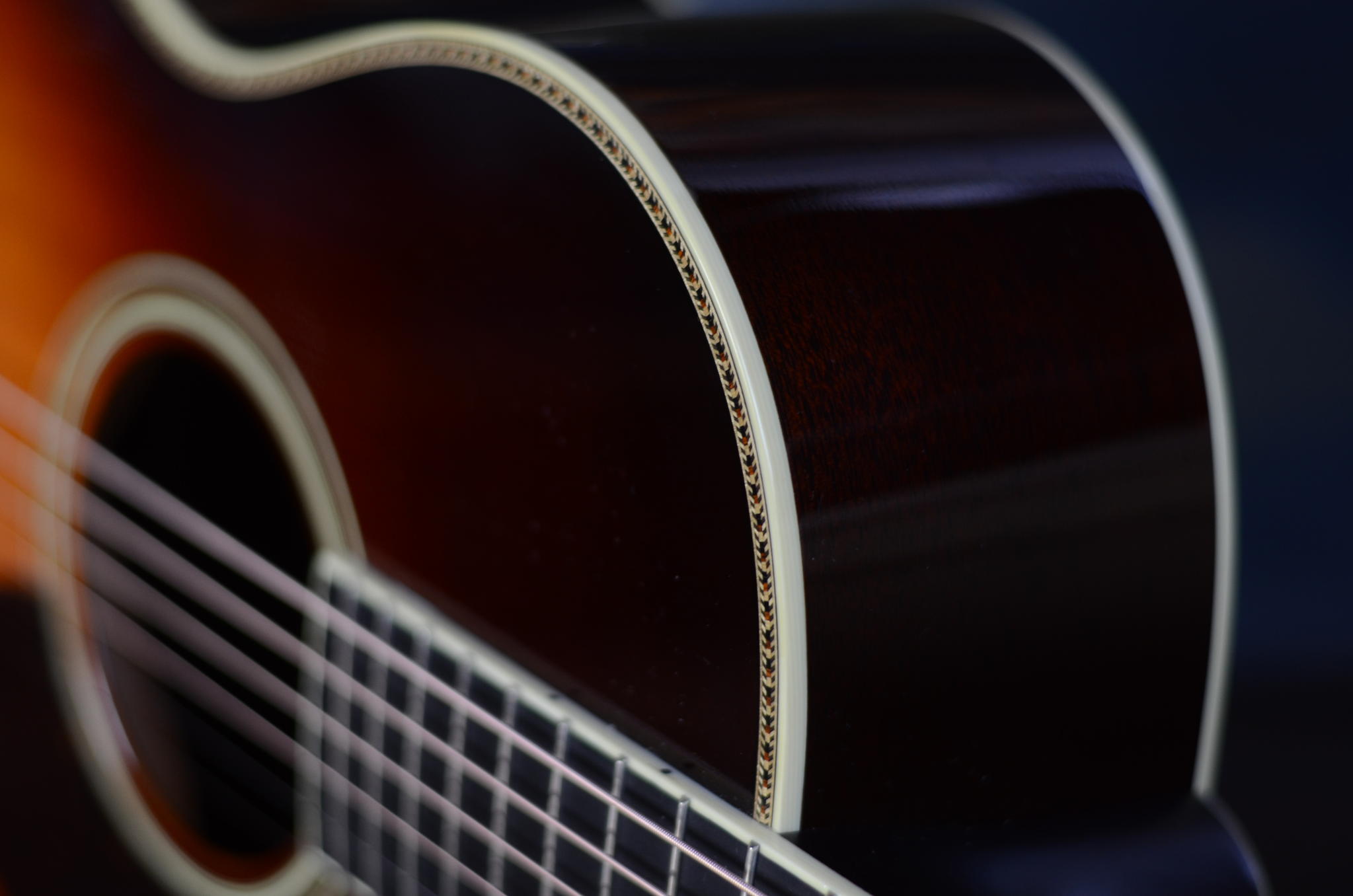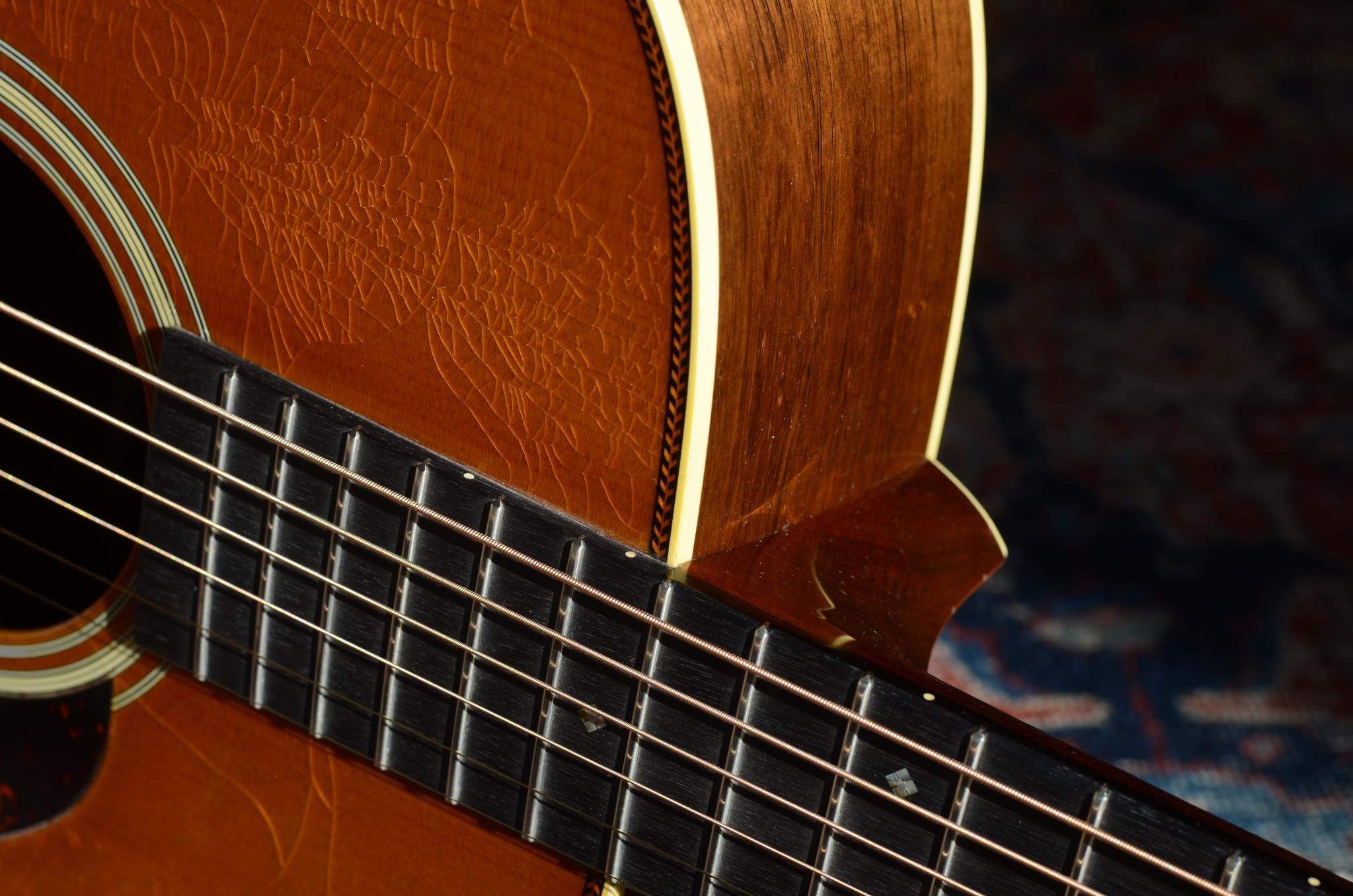 Every Building Slot requires a deposit of €500,-, whatever the brand. This money will eventually be part of the total cost of the instrument and will be subtracted from the total amount at checkout. 
If you have any questions regarding our Custom Shop Programme, feel free to contact us at [email protected] or give us a call on 0523 232205. 
Custom Order Brand / Luthier Options: 
Andy Manson
Alhambra
Atkin
Avalon
Bernabe
Boucher
Bourgeois
Collings (Both Acoustic & Electric)
Eastman (Both Acoustic & Electric)
Haar
Fender Custom Shop
Furch
Gibson (Both Acoustic & Electric)
George Lowden Mastermade 
Goodall
Gretsch
Lakewood
Lowden (Both Acoustic & Electric)
Maton
Maybach
McIlroy
PRS
National
Noemi (Both Acoustic & Classical) 
Poljakoff (Both Acoustic & Classical) 
Ramirez
R&R
RebelRelic
Rozawood
Rick Turner (Both Acoustic & Electric)
Santa Cruz
Sergei de Jonge (Both Acoustic & Classical) 
Seth Baccus
Suhr
Waanders