Erik Bogaards - 06 / Dec / 2022
Tonewood spotlight: Paulownia!
Light as a feather, killer looks and it sounds great: Paulownia has it all!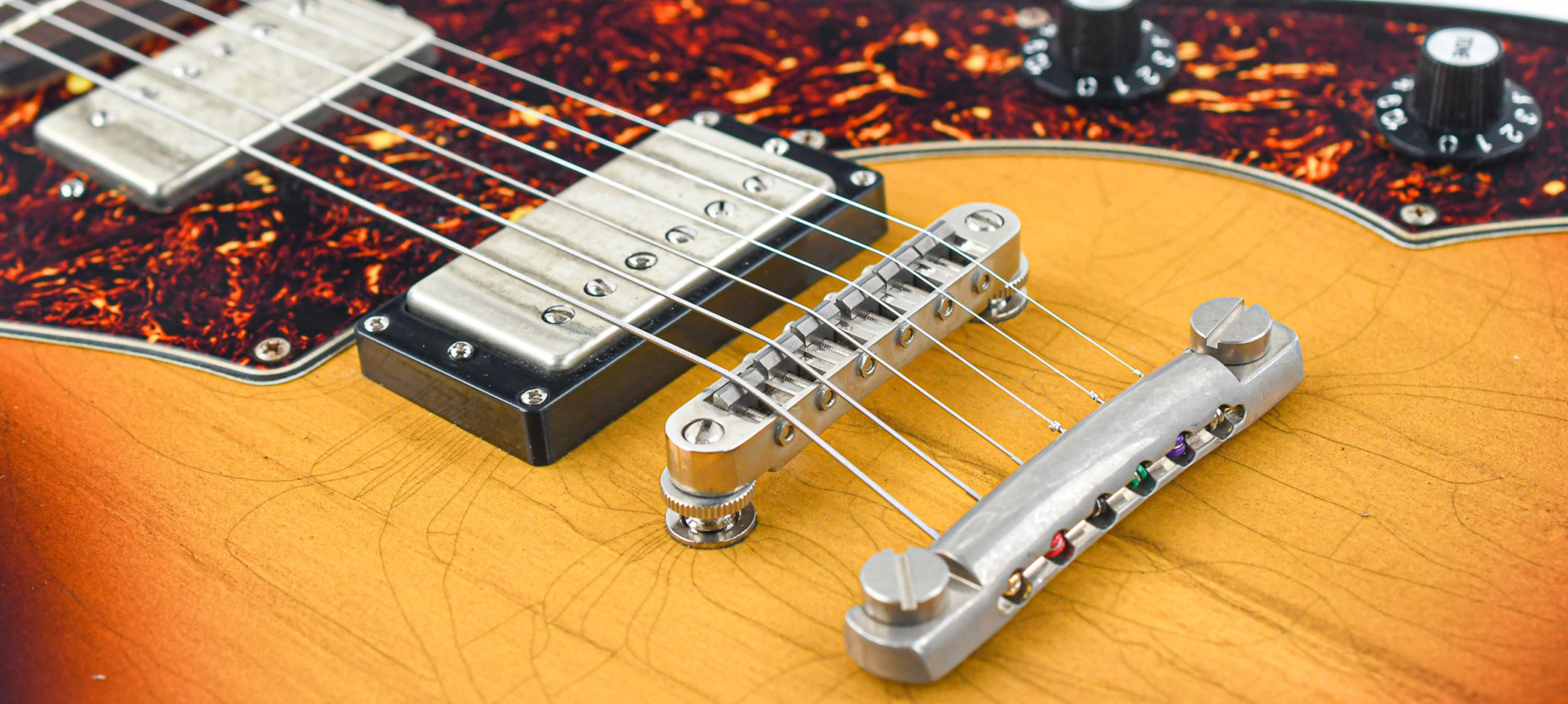 Telecaster is almost synonymous with ash. Or to be a bit more precise: swamp ash. Why? Because Leo Fender used this tonewood when he made his first iconic electric guitars during the 50s of the last century. He started with spruce,  but that was a bit too soft and too heavy. Swamp ash was lighter, sturdier, had some nice figuring, it was cheap and widely available at the time: perfect for someone who is planning to build a lot of guitars. And did we mention that swamp ash sounds great? Clear as a bell with beautiful mids and wonderful sustain.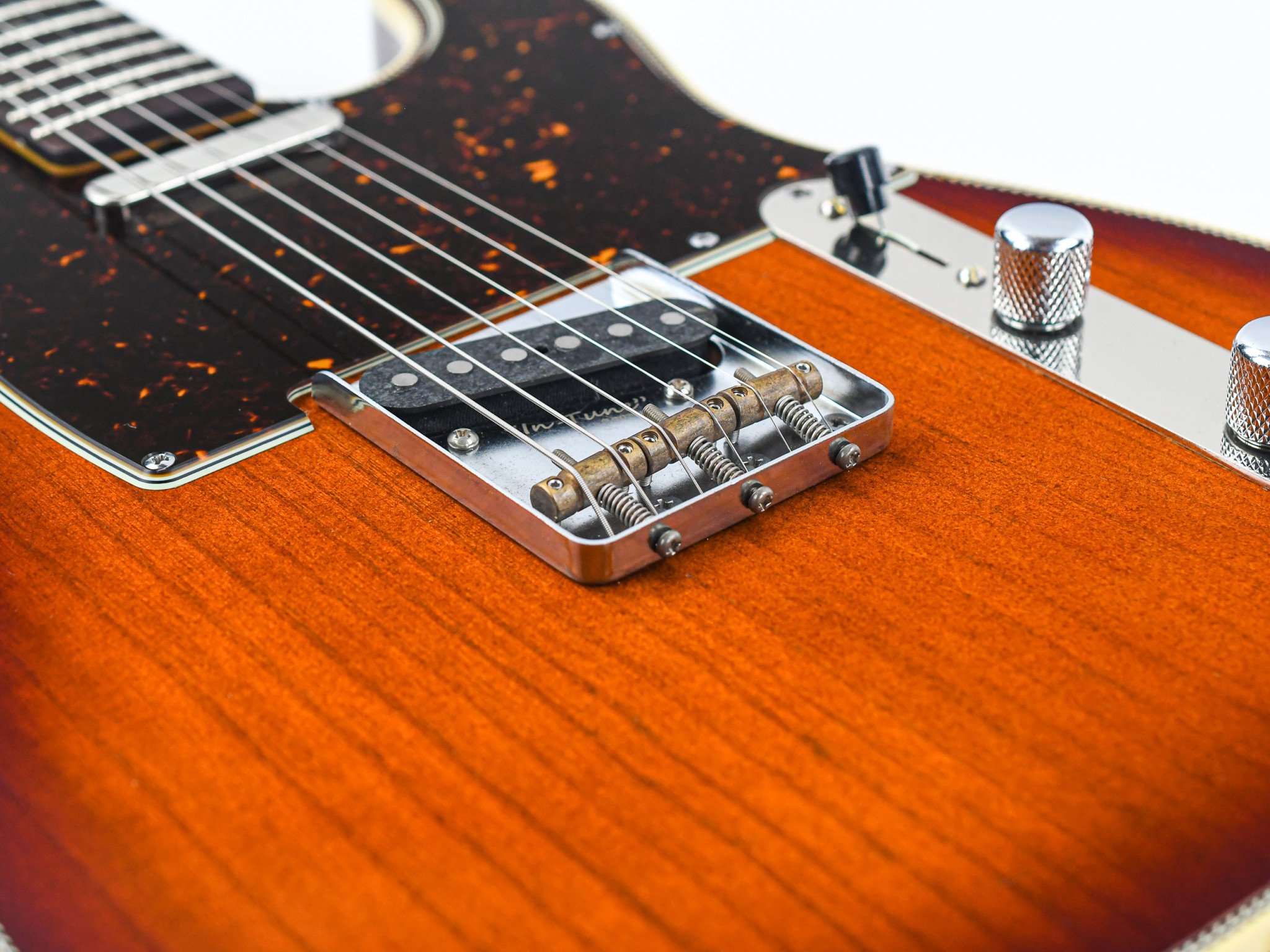 But currently swamp ash is struggling due to climate change. It grows mainly in the United States and as the name suggests it needs a somewhat moist and stable surrounding to grow in. Due to flooding, it is now often either too wet at or too dry and swamp ash suffers as a result. It becomes more expensive, while the quality decreases.
Viva Paulownia!
Fortunately, there are very good alternatives, such as Paulownia. This tree has been popular in the East for centuries as a fast-growing park vegetation. Within ten years or so you you get a full grown Paulownia that fans out nicely beautiful leaves. In China and Japan they use the wood for furniture and for traditional stringed instruments such as the koto and pipa.
The wood is so incredibly light, we sometimes call it aluminum with a grain, because Paulownia has beautiful dramatic drawings. You can tell straight away that it is really a solid piece of wood by looking at it. But when you lift it, it does make you wonder what it is due to the weight.  Thanks to the rapid growth, Paulownia is a lot more sustainable and cheaper than swamp ash and it is now also planted and harvested in Europe. Paulownia is fast becoming a perfect, local alternative to swamp ash. Fender now also uses it in the Brad Paisley model en Suhr is also turning it into beautiful guitars.
Paulownia by Kauffmann
But the real King of Paulownia is without a doubt Kauffmann Guitars from the Netherlands. Founder and guitarbuilder Albert Deinum wanted to develop a new guitar about three years ago. A nice quirky model, slightly bigger than usual, offset shape, but somewhat robust and at the same time super-ergonomic. A guitar that feels like coming home. Like a warm wool sweater that hugs you when you put it on. Like something homely. Like something... Cozy...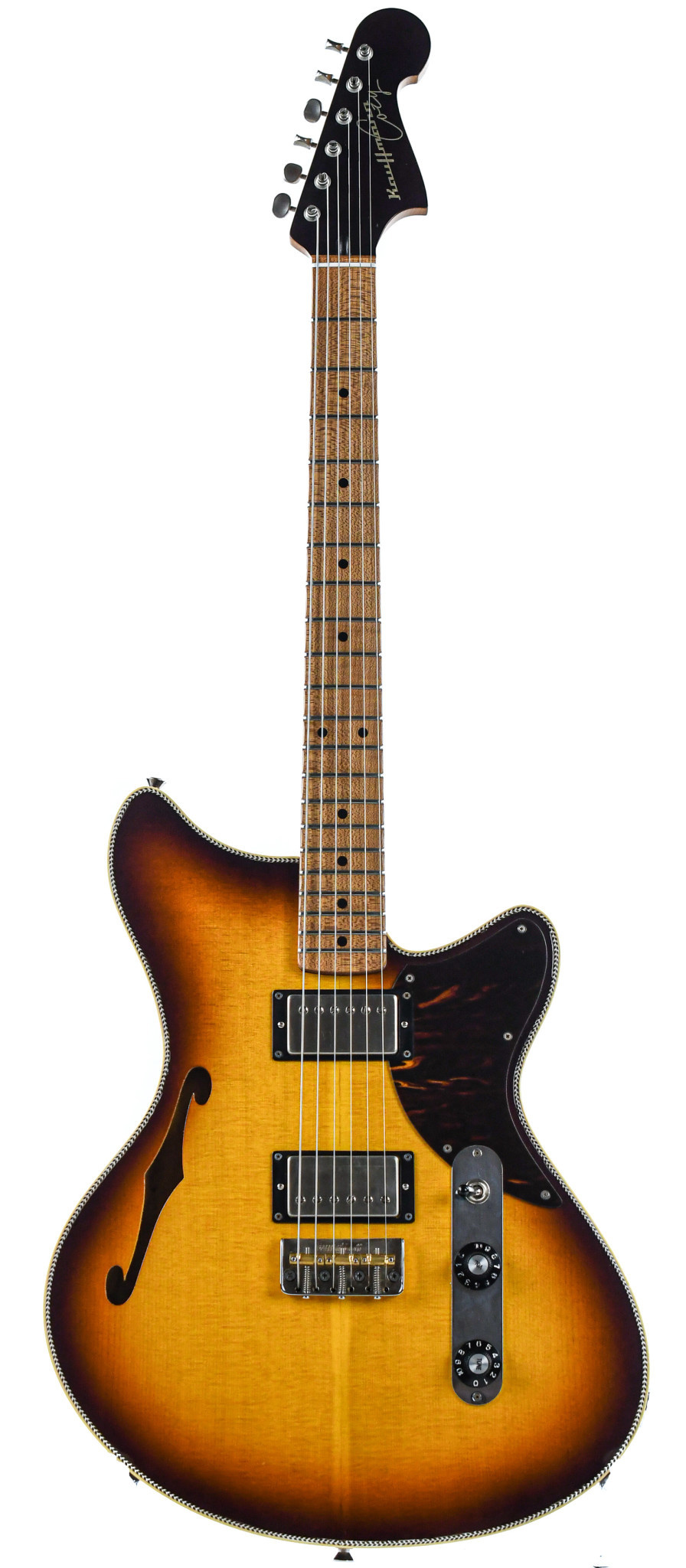 Of course, such a guitar can't be too heavy, so Albert had to find the right tonewood. Swamp ash was no option nor was alder. Way too heavy. Gibson cleverly uses the light korina for the somewhat larger Flying V, but that tonewood has to travel a long way to the Netherlands. And then Albert stumbled on Mario Guitars in Nashville with his Paulownia Guitars. Could that be something?
After some experiments, it turned out to be a hit.
Albert: "It's very easy to work with, because it responds wonderfully predictably and when you build guitars, that is what you want. The grain can be a bit coarse, but I also like those wild patterns, because looks great on our guitars. You just have to give that grain a bit of extra tender love and care before you finish a guitar, so that's no problem. Because once that is done, I have the super lightweight tonewood that I'm looking for to make my Cozy guitars."
"And the sound? Well, maybe that was the biggest surprise. I was afraid it would sound a little bit tame, or boring, but it absolutely isn't! The wood is dry, stable and very resonant so it gives a striking amount of volume. Even if you play unamplified.  Every piece of wood is different, but I often hear nice warm mids, clear lows and never ever any annoying shrill highs. It doesn't have the ice pickiness  swamp ash sometimes has.  It leans towards the mellow tone of alder, but not too much either. For me, it sits right between swamp ash and alder."
Are there no disadvantages to Paulownia? Yes, of course there are. It is soft and that makes it susceptible to scratches and bruises. So if you're looking for a guitar that will look like new in five years, then a Paulownia guitar with a soft nitro finish is not the first choice. If you are looking for a lightweight guitar that you will quickly show much you play it, then Paulownia is perfect.
At Kauffmann they know how to relic a guitar to add that lovely worn look and feel so many of us love, so there is lots more Paulownia-guitargoodness on the menu. Albert: "We plan to build 440 guitars next year and 85 percent will be made with Paulownia. Not just Cozy's, because all our models are now available in Paulownia."
Do you want to try a Kauffmann guitar? The Fellowship of Acoustics has been a fan and Official Kauffmann Dealer for years, so the coffee and the Paulownia are ready in Dedemsvaart!