Geplaatst op
Door Maarten Dispa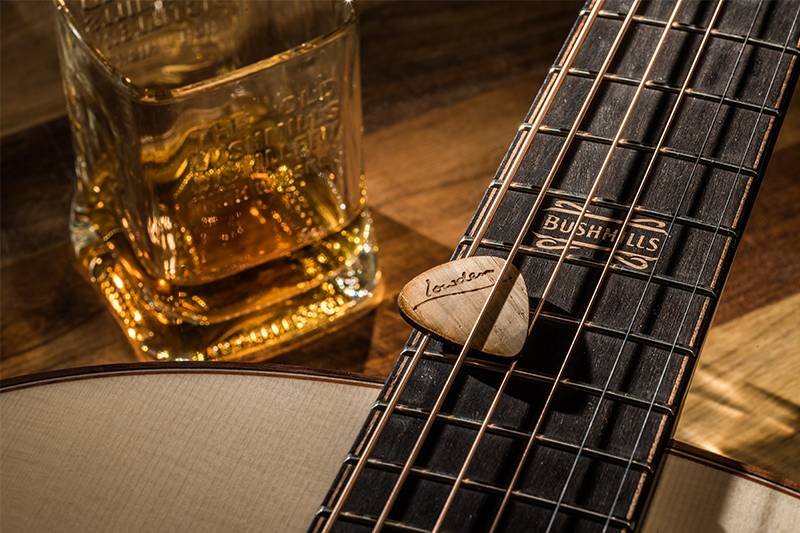 The Bushmills x Lowden Black Bush Edition is the second guitar to be born out of a collaboration between two iconic Northern Irish brands who share a passion for quality craftsmanship.
The guitar features copper from the 10 traditional copper pot stills used to triple distil Bushmills Irish single malt and barrel wood that has been used to mature whiskey for hundreds of years at the world's oldest licensed whiskey distillery, The Old Bushmills Distillery. The barrel wood has been complemented by some of the best tone woods in the guitar world – African Blackwood and Alpine Spruce.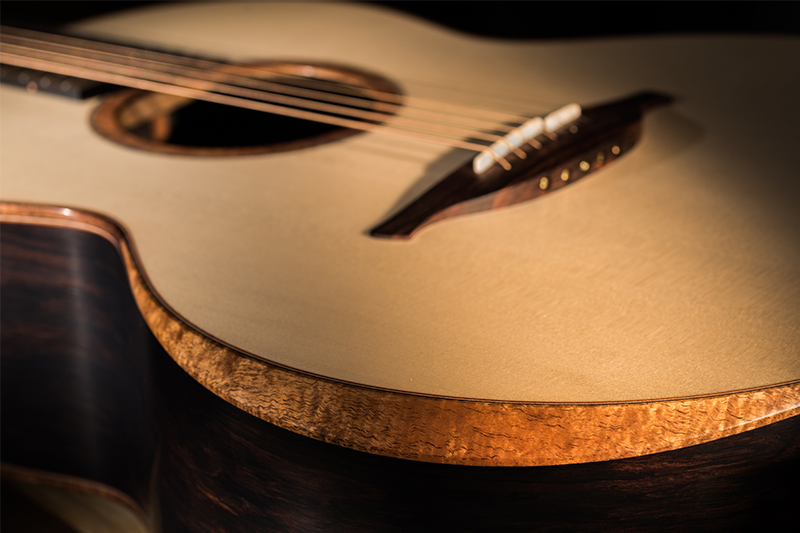 Colum Egan, Master Distiller at The Old Bushmills Distillery, collaborated with George Lowden to select materials for the guitar from the whiskey-making process.
In addition to the original pot still copper featured on the guitar, Oloroso sherry casks have been used on the back inlay and the 12th fret inlay to pay homage to the dark intensity and smoothness of BUSHMILLS BLACK BUSH, an Irish whiskey blend that combines a high amount of malt whiskey matured in former Oloroso sherry casks. African Blackwood was then used on the back and sides of the guitar and Alpine Spruce for the soundboard.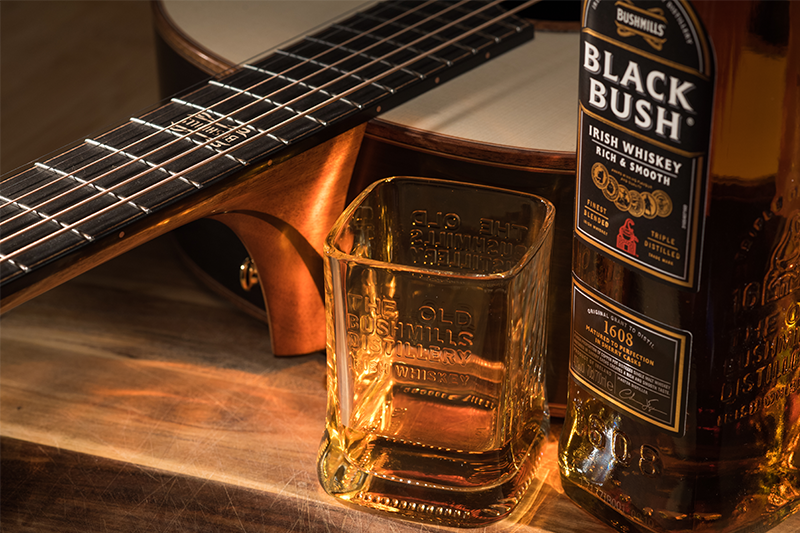 "I was fascinated with the copper from the original pot stills at The Old Bushmills Distillery. Not only is it a beautiful metal to work with but it's amazing to think this material has had whiskey flowing over it for hundreds of years. Likewise, the sherry casks are literally steeped in whiskey-making heritage and used throughout to perfectly complement the other tone woods. I chose African Blackwood for the back and sides because tonally it is one of the best woods you can get and when paired with Alpine Spruce on the soundboard, it produces a very clear, very strong sound – everything about it is just beautiful." - George Lowden
The return of this authentic collaboration combines the quality craftsmanship and unwavering character that's been at the heart of both Bushmills Irish Whiskey and Lowden Guitars since their creation.
At The Old Bushmills Distillery, they have been making triple-distilled Irish whiskey with the same signature smooth taste for over 400 years. Similarly, Lowden Guitars has been pioneering acoustic guitar building techniques for more than 40 years selecting only the very best quality woods to ensure each guitar resonates with a unique sound and tone character that is the same today as it was when luthier George Lowden started hand-crafting guitars in 1974.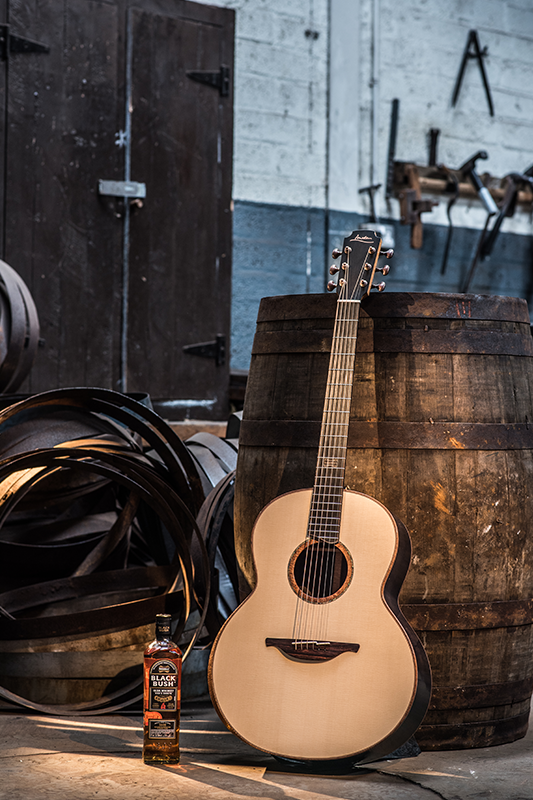 Specifications
The body is available in O, F and S body shapes. The back & sides are Master Grade African Blackwood combined with a Master Grade Alpine Spruce soundboard. Figured Koa binding and a back inlay made out of Bushmills Oloroso Sherry Cask Oak and Whiskey Still Copper. 
The neck is a 5-piece Mahogany with rosewood splices. Ebony front & back headfacings with an ebony bound fretboard, inlayed with the Bushmills logo in Oloroso Sherry Cask Oak. 21 Frets with a Nut Width of 45mm. 
Gotoh 510 "Aged Copper" with ebony buttons and comes with a custom Lowden Hard Case. Soundbox Bevel, Bushmills Copper headstock logo ánd fretboard makers are available custom options.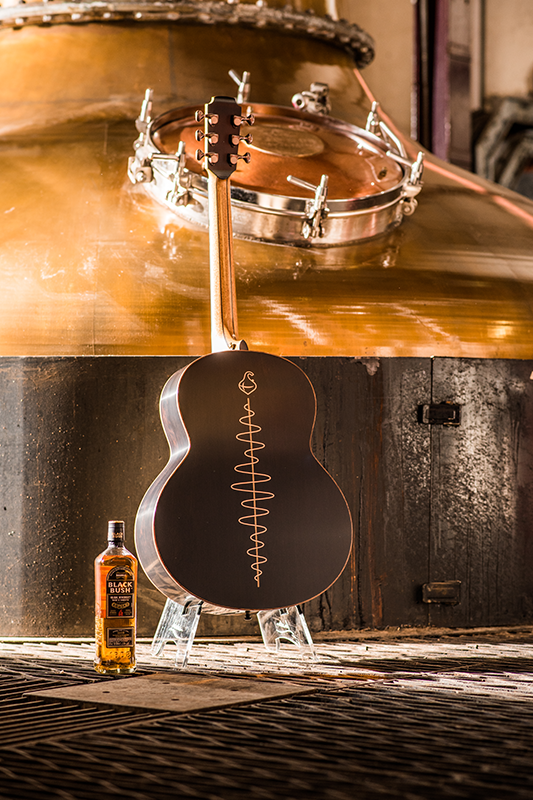 Interested in this instrument? They are available on back-order, contact [email protected] for more information!