Erik Bogaards - 12 / Nov / 2021
Failed guitars that no one is ever going to play...
Guitars have been made by technicians and well, sometimes they go a little crazy and miss the mark. But in the end, the players decide what happens with any guitar model.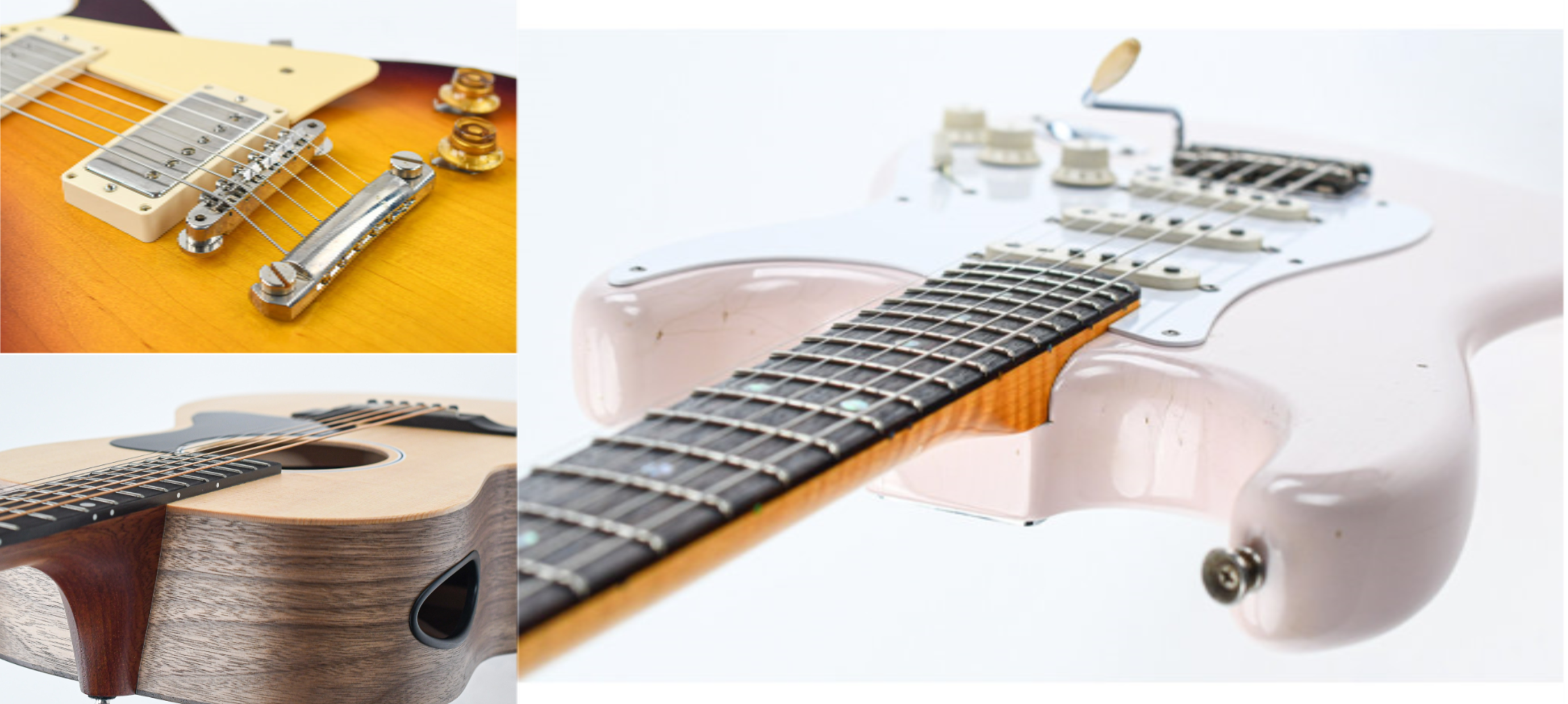 We were recently honored to have Fellow and great guitar storyteller Jamie Gale stop by in our guitar store. With his Boutique Guitar Showcase EnTour he shows the world the most inspiring guitars of the moment. During a personal conversation, gently touch by a nice autumn sun in our guitar villa, he shared some wonderful insights.
The most important one? Maybe that the guitar has never stopped evolving and that some failures can become a huge success a little later. Because technicians can invent and build anything, ultimately the players decide what happens with any guitar.
Less bling, more sound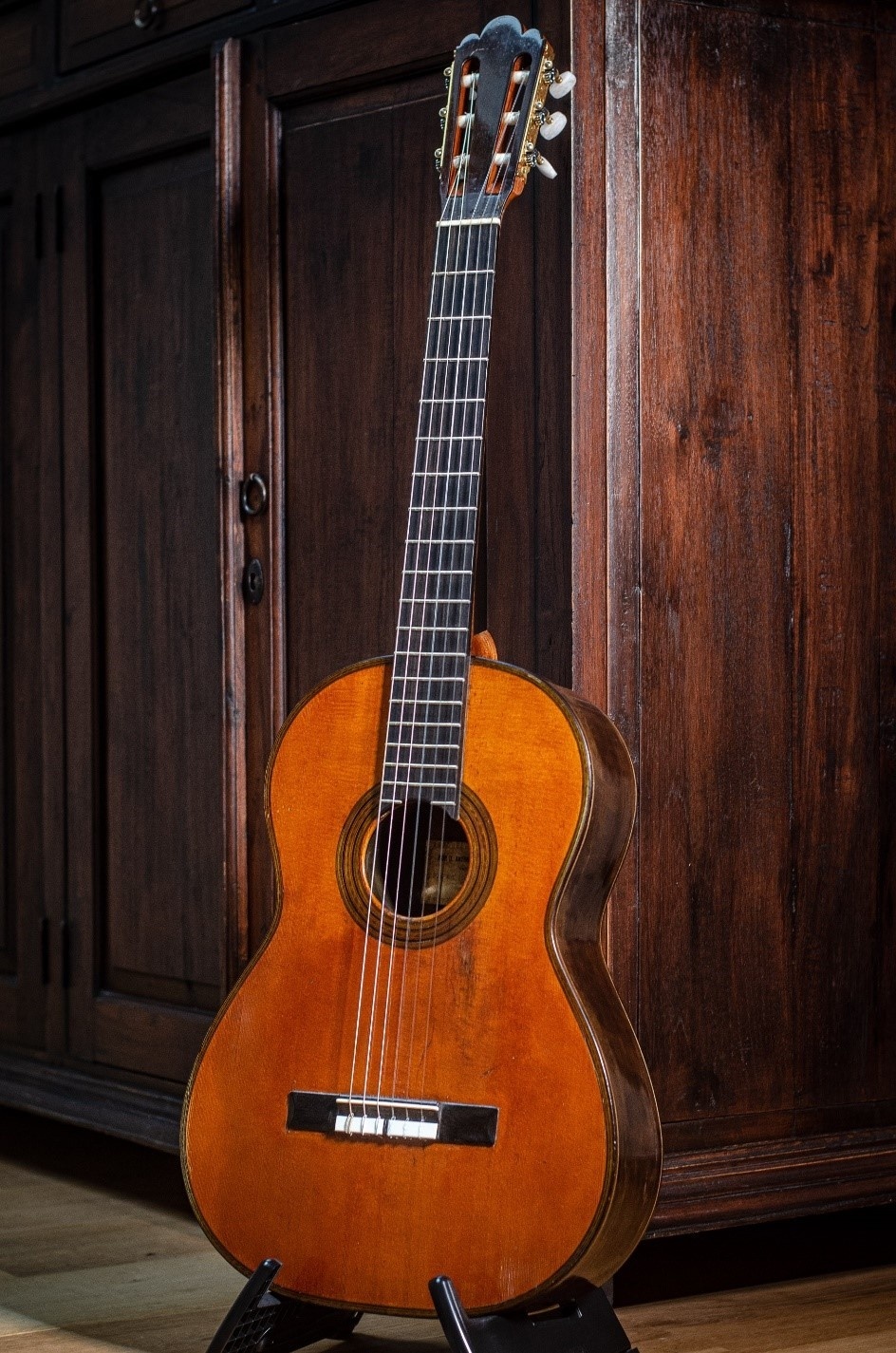 This Stradivarius of luthiers is seen by many as the founder of the current (classical) guitar sound. Before Torres, guitars were smaller, richly decorated with gold, mother-of-pearl and ivory. But Antonio Torres took a different approach: it wasn't about looks, it was about sound. That sound had to be louder and big enough to fill a concert hall. Together with guitarist Julian Arcas, Torres went started a search for the perfect guitar. For example, he made the body much larger, the neck also became a bit longer and he installed small pieces of wood under a paper-thin top to make his instruments sing. Ever wonder what people thought of it at the time? Bit of  a weird big thing... such a thin top, insn't that going to crack... and that decoration is also a bit sparse... not sure about this one!
But once a Torres was placed in the hands of a guitarist, they were very convincing, nevertheless Torres eventually went on to sell porcelain and glass to make ends meet. Now Torres guitars are The Norm.
LOUDER!
A guitar has to make A Sound(!) and because there were no amplifiers that went up to 11 for a long time, builders had to come up with something else. Enter steel strings. You can hear them a lot better than the somewhat muffled sound of nylon or intestine based strings. But a steel string puts much more tension on an instrument and these old acoustic guitars were not made for that. C.F. Martin, who emigrated from Germany to America, came up with something. If you organize the bracing under the top differently, making it a bit stronger ... Great technical solution, but only in the hands of the then wildly popular Madame de Goni did the design catch on with the general public. Since then, the X-brace has become indispensable.
Say goodbye to the Telecaster

Leo Fender had already achieved success with his Telecaster and he was convinced his next creation would make that Tele totally unnecessary. It became the Stratocaster,  but for guitarists in the 50s of the last century, this model was a bit too innovative. Weird shape. Crazy colors. Thin vibrato thingy. Lots of plastic. UGH! Fortunately Buddy Holly saw something in it and Jimi Hendrix gave this guitar a nice little push. The inventor of the  Stratocaster  hated that distorted wahwah sound in between some well placed dive bombs, but partly thanks to the 'Voodoo Chile', the Strat is now pretty much synonymous with the electric guitar.
Maybe we should quit with that Les Paul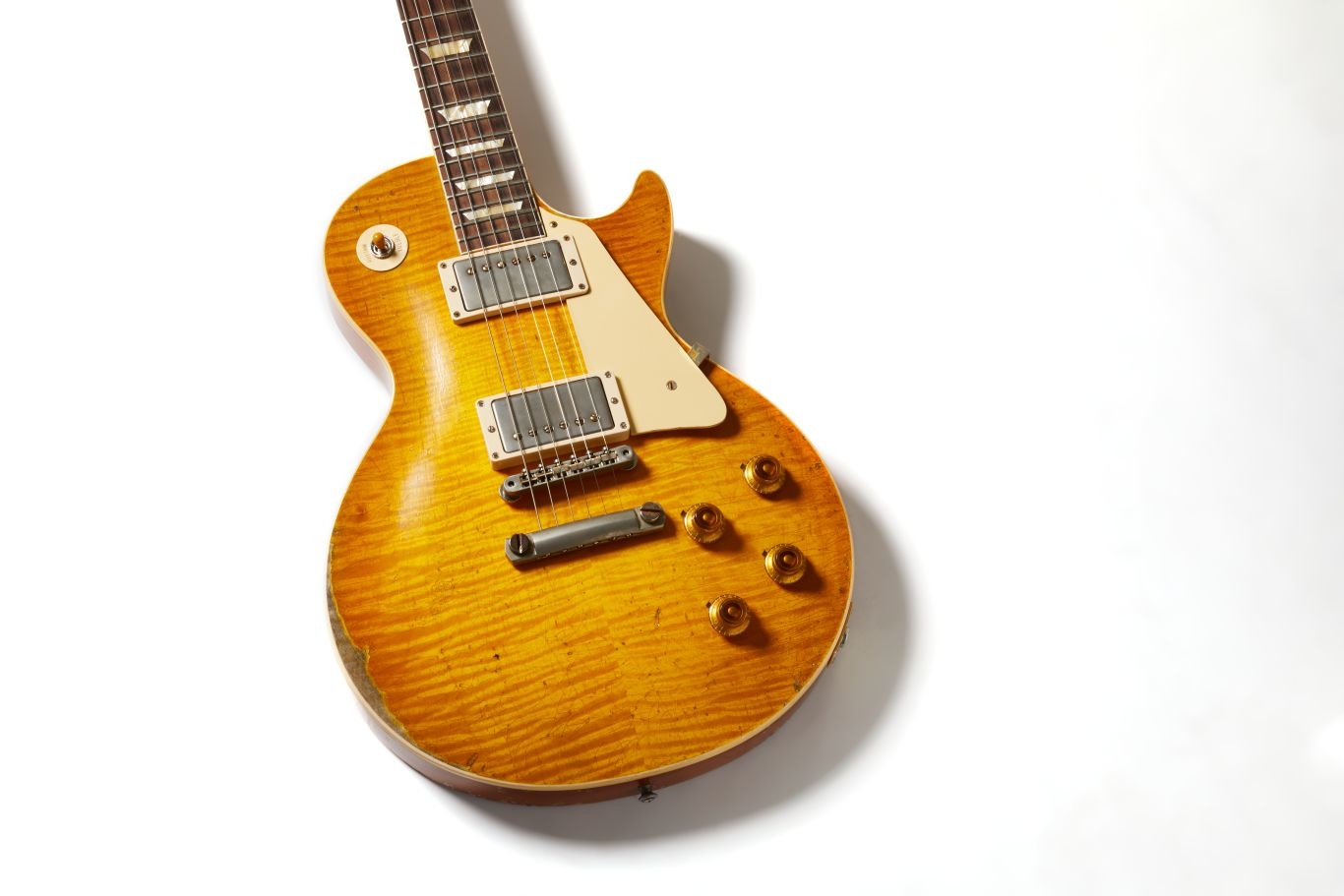 They really did their best at Gibson  to bring a good solid body guitar to the market in addition to all those beautiful hollow bodies. Fender already had a Tele and a Strat and something a bit bolder might be at musicians want. A thicker neck, some heavier wood in the body and not of those thin, humming single coil pick ups, but nice thick double humbuckers: the  Les Paul was born. The first response? Meh! Too small, too heavy and those humbuckers sound weird! After just a few years Gibson stopped with that Les Paul and started focusing on the semi-hollow body:  the ES 335. Until Jimmy Page's hands paired a Les Paul with a Marshall amp. That 'weird sound' suddenly turned out to be a heavenly and those very rare Les Pauls  from the early years are now received with a whole lotta love.
Screw that guitar!

Guitars are the most beautiful instruments out there, but also constantly trying to destroy themselves. This is due to the somewhat unfortunate combination of body + neck + string tension, and that sum disturbs the angle between the neck and the body. Annoying, but if there is need for it, this can be solved with a neck reset. With an acoustic guitar, this is an expensive procedure, because the neck is attached to the body with a glued dovetail. But what if you just screw that neck on, Bob Taylor thought in the '70s. That makes a neck reset a breeze and as a bonus it makes building a guitar much cheaper. But without that wood-to-wood contact, how isn't going to sound very good, is it? The late and great Prince thought very differently when he got his hands on a custom made Purple Taylor 655. Later, Leo Kottke, John Petrucci, Jewel, Ben Harper, Jason Mraz and many others followed.
No money
Tastes differ, but in the late '80s everyone agreed that the Fender Mustang and Jaguar guitars ugly as sin and played poorly. Crazy shape, weird buttons, lousy bridge, lousy vibrato: get rid of it! The pawn shops in the US were full of these 'offset' guitars. So what do you do if you have little money and still want to make some noise? Then you go through the rubble of pawn shop in search of such a ugly thing, and  some sort of amplifier, a cheap  overdrive pedal  and here we are now, entertain us!
Another sound hole?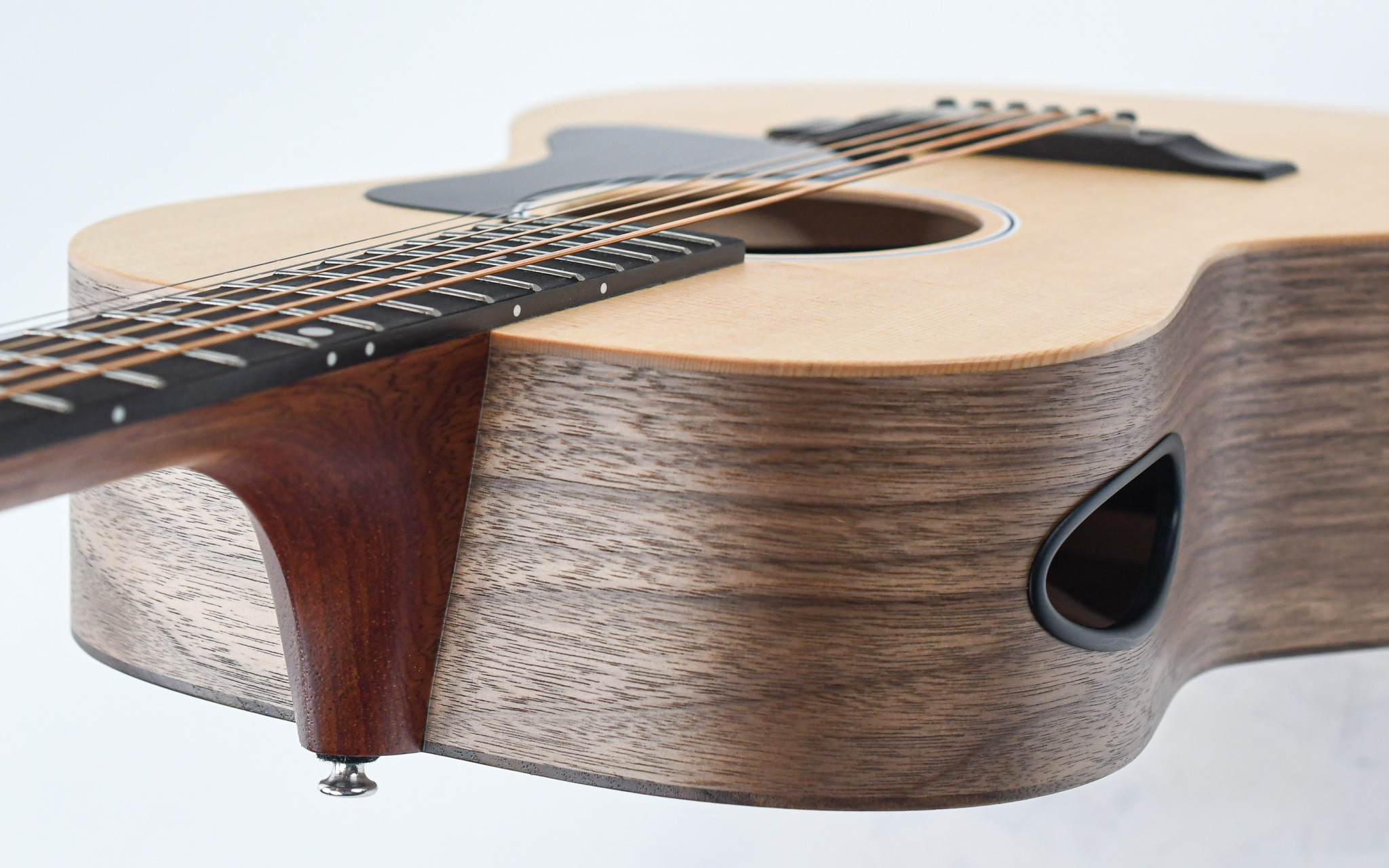 When we started our guitar shop 20 years ago, we had heard of it: guitars with an extra sound hole in the 'shoulders'. But why, many purists wondered. Fortunately, we are very openminded in Dedemsvaart, so our curiosity only raised our eyebrows. Because the question is whether something like this will be here to stay. When we heard one of these guitars ourselves, we were convinced and now we have such guitars as standard in our store. Gibson  has recently launched a complete, affordable, line with a sound port, or as Gibson calls it a Player Port.
The Torres of the Future?
That brings us to the here and now and during the last Boutique Guitar Showcase Entour curator Jamie Gale presented dozens of guitars from innovative builders, which may include the Torres of the Future.
Like Rachel Rosenkranz who pushes the boundaries in her studio with revolutionary materials such as fish skin and eggshells.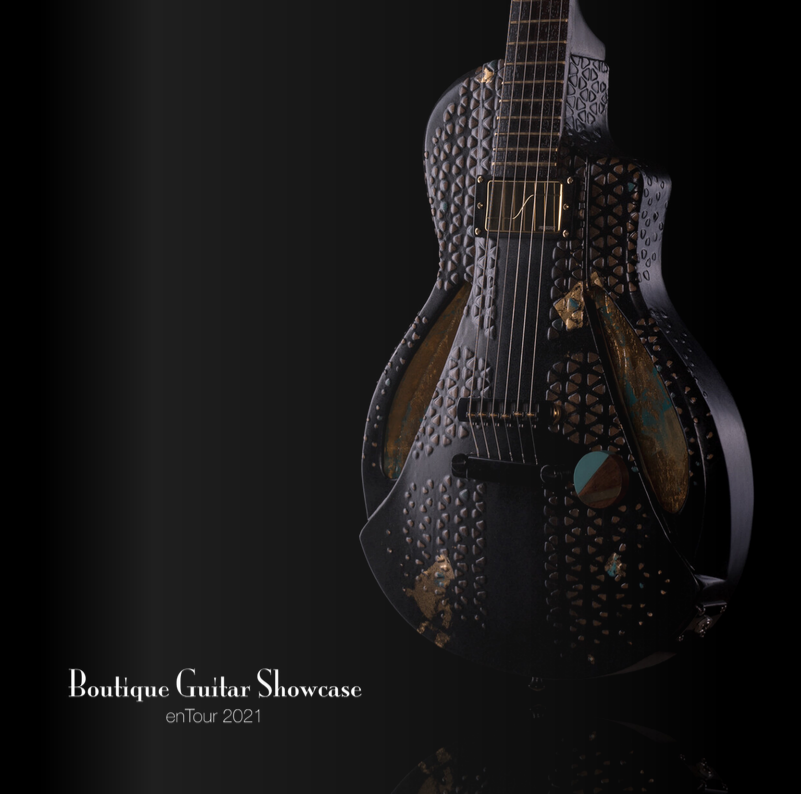 And what about this one from Joi Guitars with a hemp body!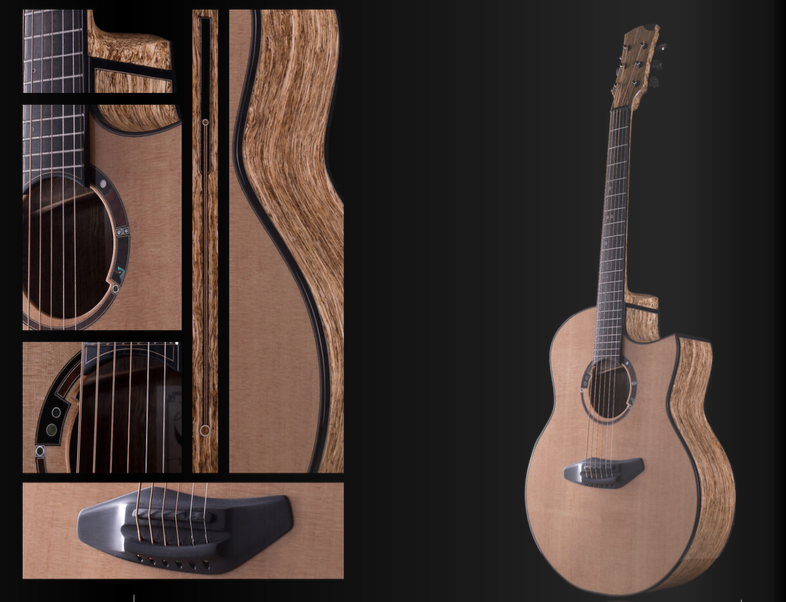 Or these Swiss precision weapons from Relish, that we have had the pleasure of offering in our store for some time now.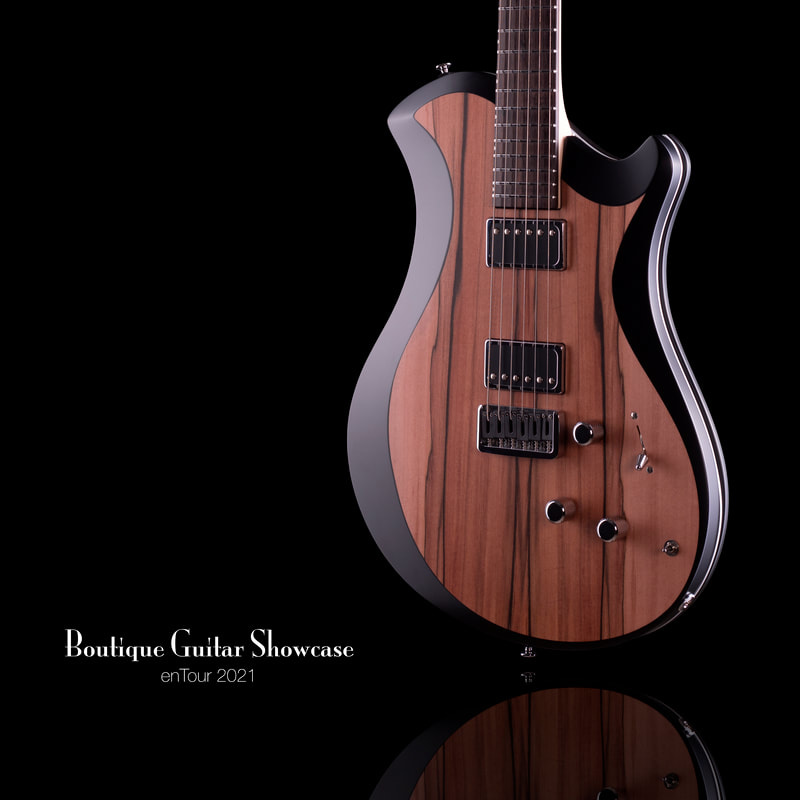 Or these bizarre creations by Matsuda!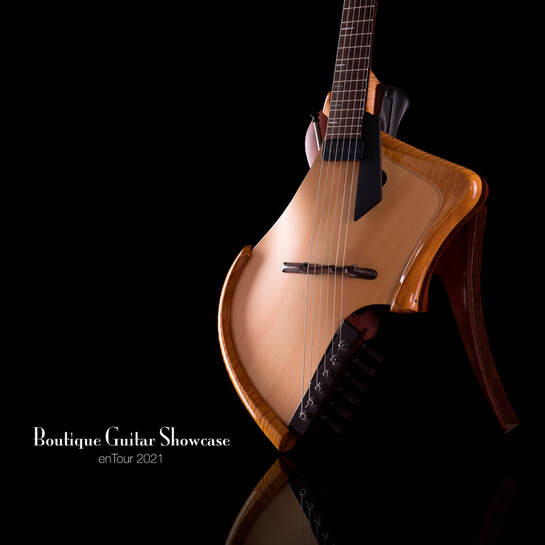 Are you curious about more revolutionary guitars from then and now? In our magical shop in Dedemsvaart we have almost 1,000 guitars in stock as standard. To watch, hear and most of all play! We look forward to seeing you and the coffee is ready!