Maarten Dispa - 21 / Jul / 2021
Lowden 70th Anniversary Limited Edition Guitars!
To celebrate George Lowden's 70th birthday they're releasing a special run of limited edition guitars. Each one featuring a unique specification carefully chosen by George himself.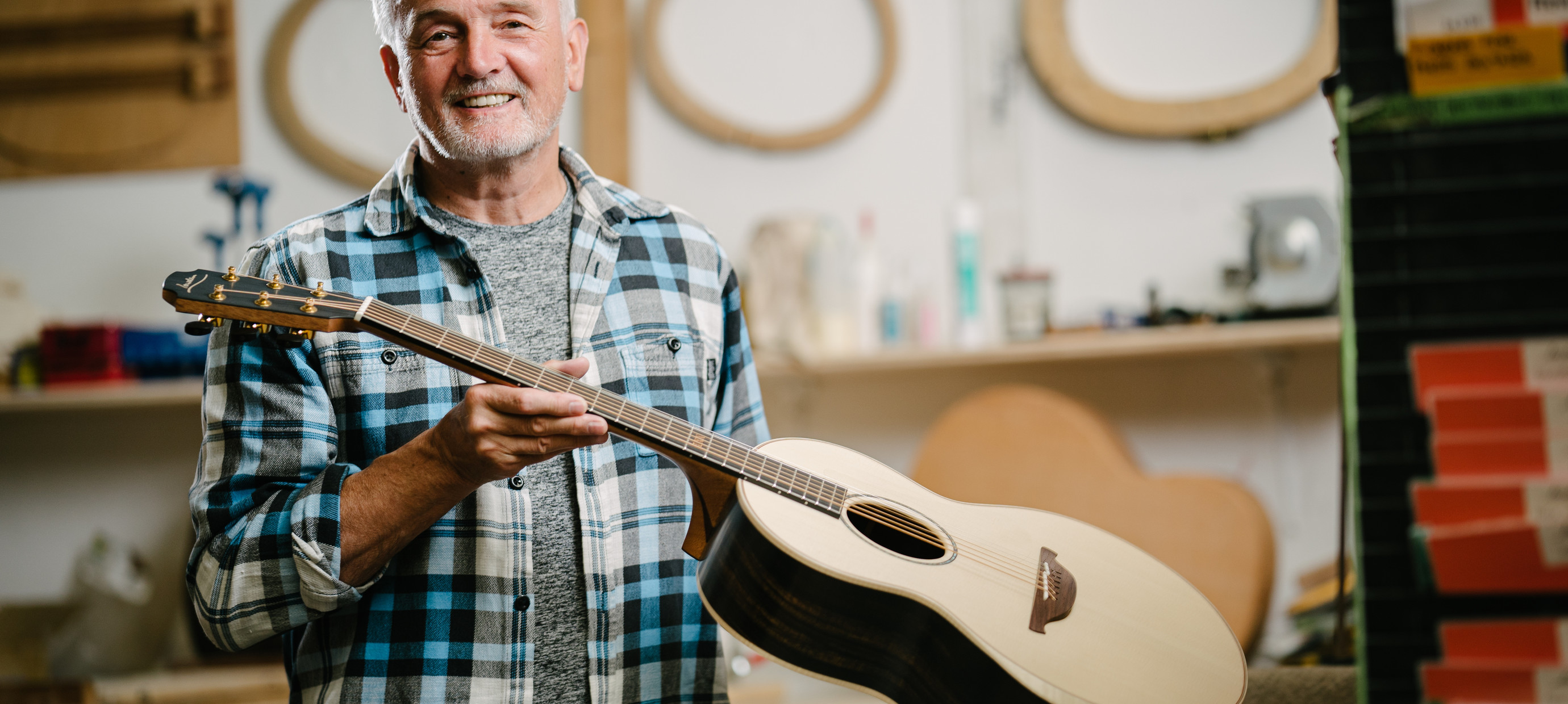 George Lowden began building guitars over 45 years ago. His use of the finest tonewoods, proprietary build techniques, and relentless pursuit of perfection has seen his guitars become beloved, played and collected the world over.
July 2021 sees George turn 70 and to mark the milestone, we are releasing a collection of special guitars, limited to just 70 pieces worldwide. This exclusive selection consists of models from across the Lowden range, including the 35 and 50 series along with a carefully selected range of Signature and Specialty collection guitars.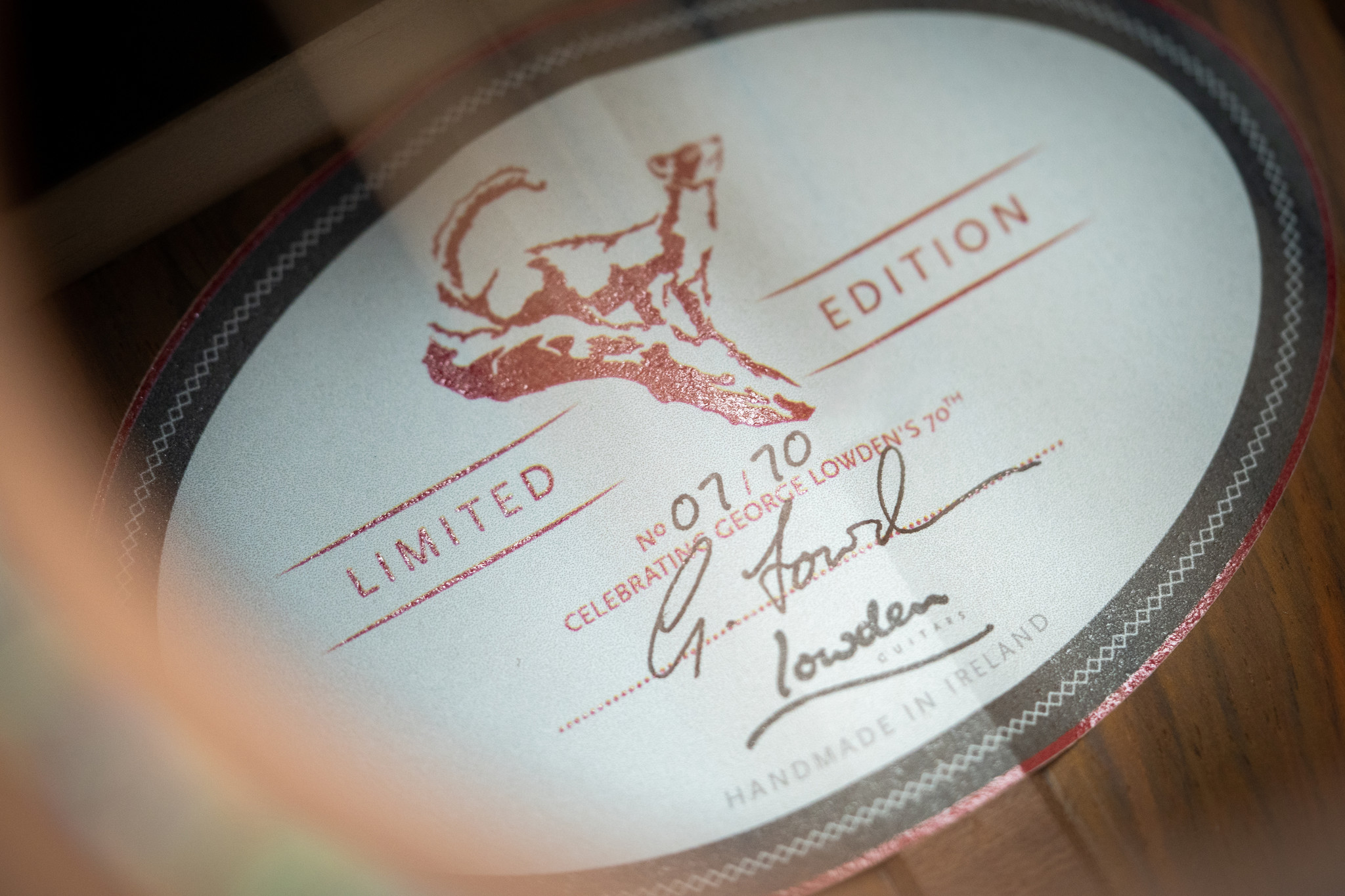 Each guitar will feature bespoke decorative including a commemorative internal label, numbered and signed personally by George, unique accompanying provenance documentation, and a soundbox bevel. Additionally, each guitar will feature a custom LXX (Roman numerals for 70) inlay at the 12th fret designed by inlay specialists, Pearl Works.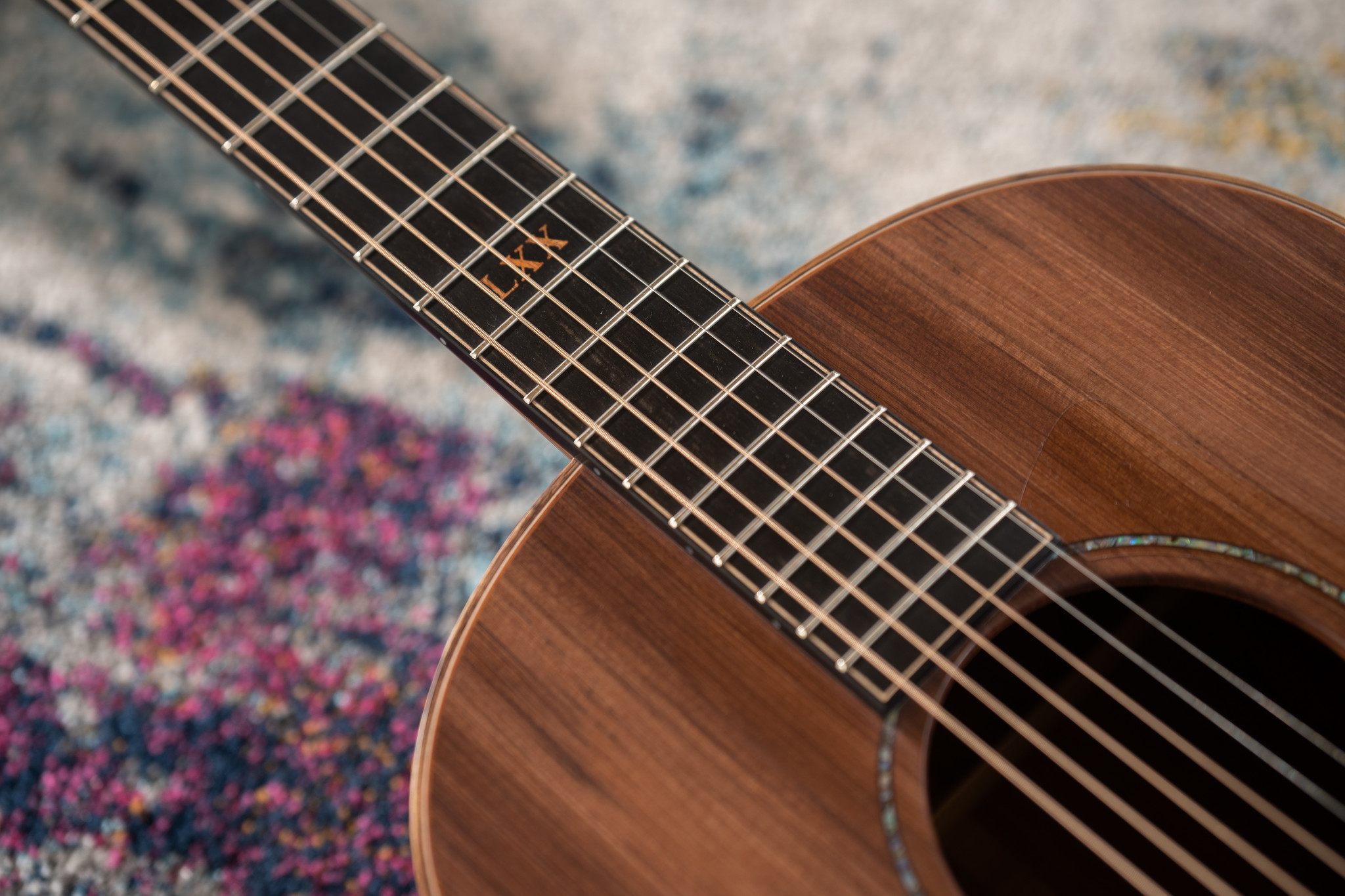 Throughout his life and career, George Lowden has drawn inspiration and motivation from his surroundings. Be it the scenic beaches of the North Antrim coast to the rolling hills of South Down, George has embraced nature and wildlife. These often find their way in to his designs dating as far back as 1976 when George created 'Dolphin' profile bracing.
One such animal that caught his eye whilst living in rural County Down was the Pine Marten. This incredibly rare, native to Ireland, creature had set up home in the woods between the Lowden family home and the workshop at the time in Downpatrick. Evoking images of fond memories, the Pine Marten has now found its way on to the design of an 'as yet to be revealed' guitar, and is therefore rightly pictured on the label and provenance book that accompanies each of the 70 birthday guitars.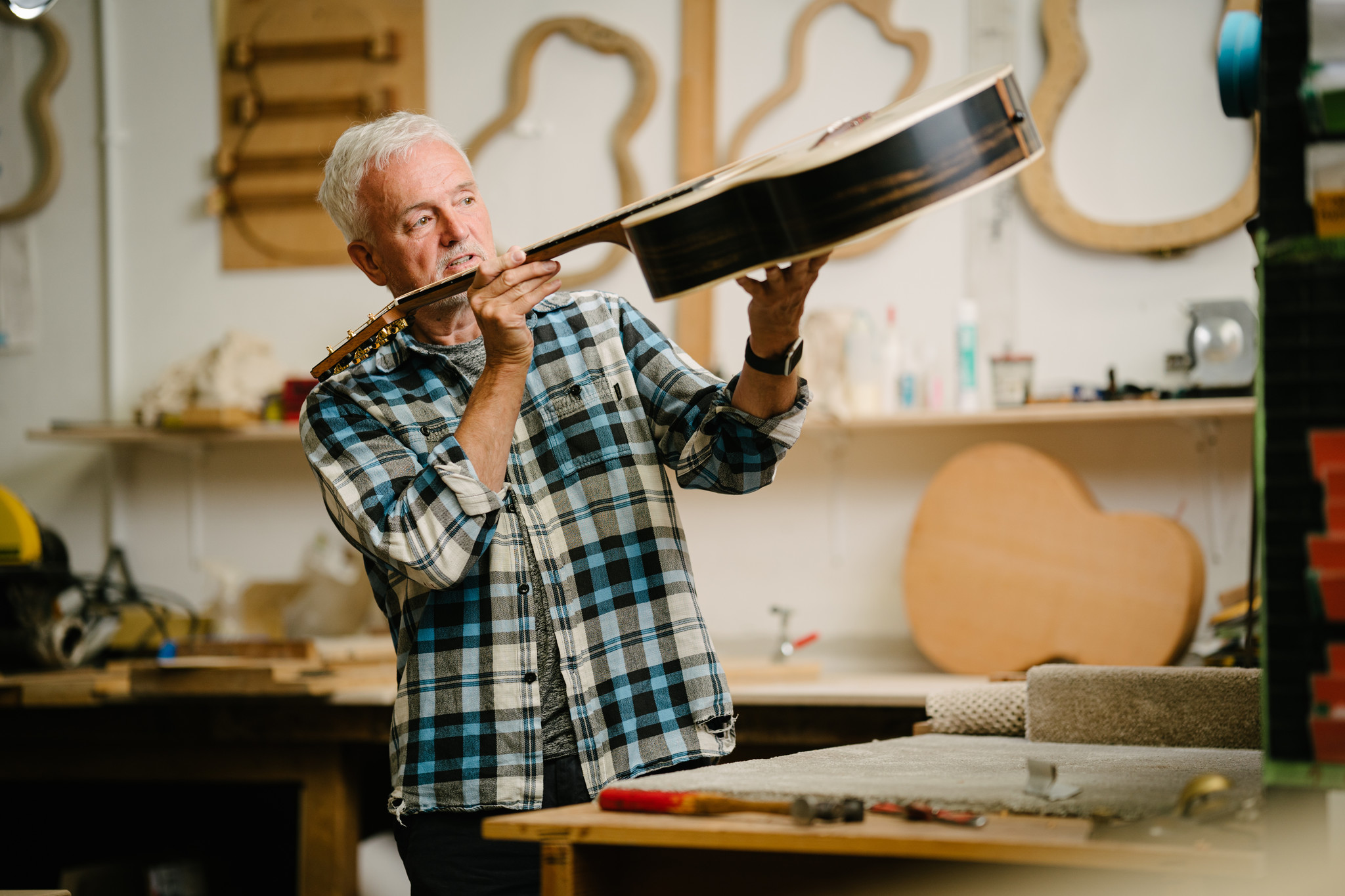 Contact us if you're interested in one of these one-of-a-kind guitars!