Maarten Dispa - 10 / Jan / 2019
Martin Modern Deluxe Series
Martin has kicked off its 2019 plans with the Modern Deluxe Series. The line is a fresh take on the brand's Vintage Series, packing a suite of new features alongside cutting-edge luthiery. These will be offered in four classic Martin models: the D-18, D-28, 000-28 and OM-28.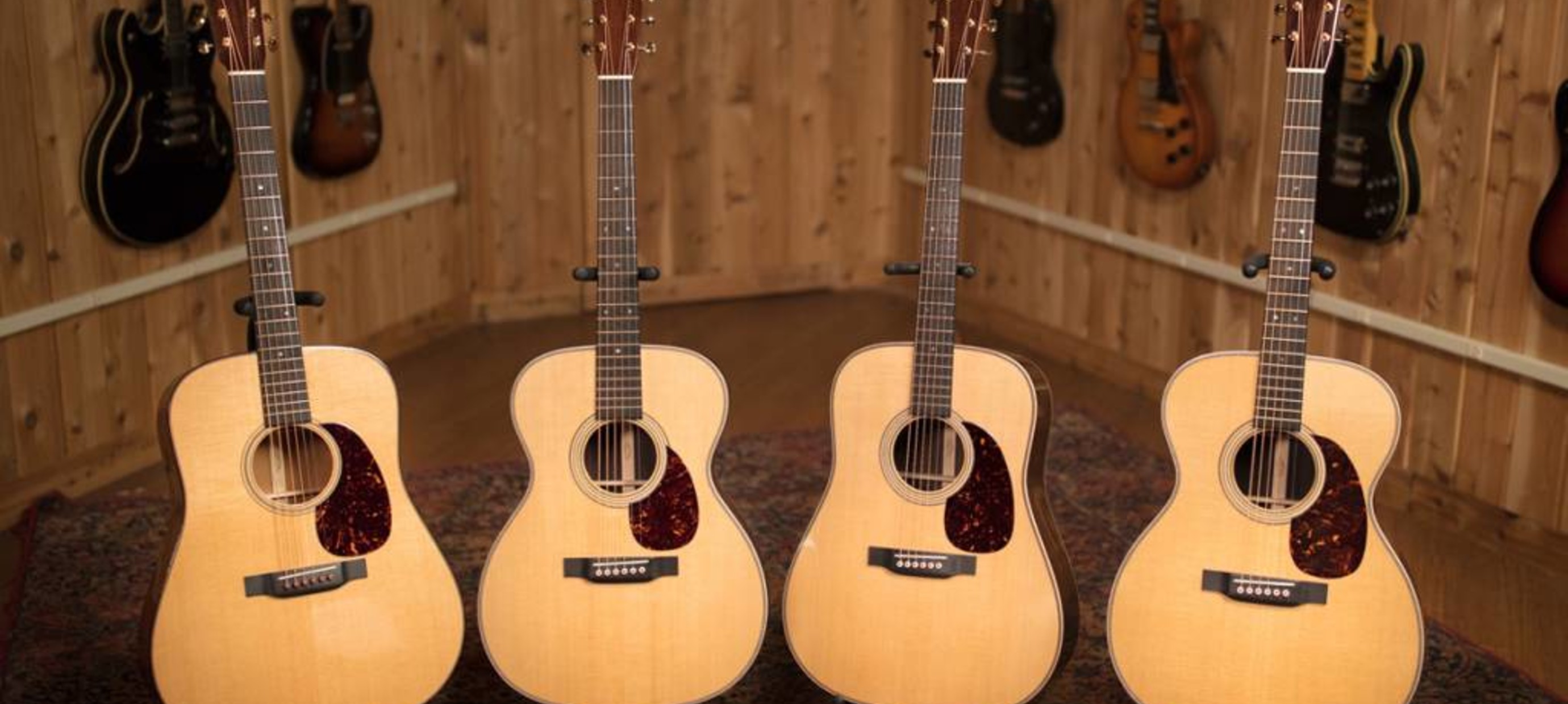 All the classic Martin models mentioned above will receive the same new upgrades and appointments, apart from the back & sides tonewoods. The new upgrades and appointments the Martin Modern Deluxe Series will receive are: 
VTS Top
The vintage appointments offered in the Modern Deluxe Series include a Sitka spruce Vintage Tone System (VTS) top and VTS Adirondack spruce braces. VTS allows Martin's craftspeople to recreate not only the visual aesthetics of a vintage guitar, but also reproduce the refined tones of fine vintage instruments.
Titanium Truss Rod
One of the ultra-modern features that is new to this series is a two-way titanium truss rod, which makes the neck super easy to adjust, and it is 64% lighter than a traditional truss rod.
Liquidmetal Red Dot Pins
The models also feature Liquidmetal® red dot bridge pins.
Composite Carbon Fiber Bridge Plate
The new composite carbon fiber bridge plate that increases the volume without adding weight.
Gold Open-Gear Tuners
All four models feature stylish gold open-gear tuners.
Pearl Inlaid Logo
All four models feature a gorgeous, pearl inlaid, 1930s style script logo on the headstock.
Wood Binding
The 28-style guitars feature East Indian rosewood back and sides with a contrasting flamed maple binding, while the 18-style features genuine mahogany back and sides with contrasting East Indian rosewood binding.
Gold Frets
All four models feature stylish gold frets.
The Martin Modern Deluxe Series promises to be the new way to experience a Martin guitar, the classic styling that we're used to with some well thought out, modern appointments. Please feel free to contact us if you have any questions or would like to order one!