Maarten Dispa - 19 / Dec / 2022
TFOA's Annual Christmas Care Package!
Christmas is getting closer and that means we're giving our Fellows a little extra for the holidays!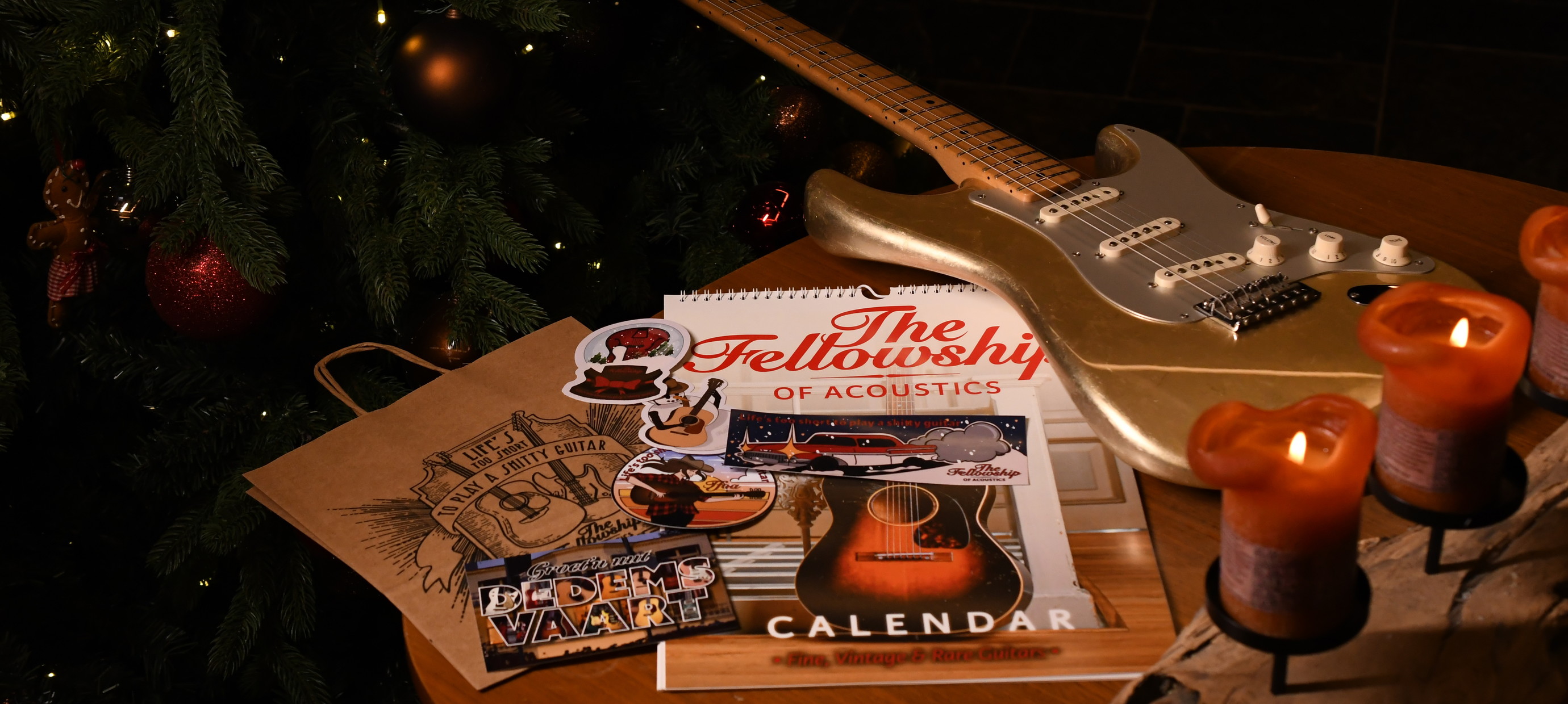 For those of you familiar with our store, you know we like to give something extra near the end of the year. This year we've revamped our classic TFOA Calendar, made a fresh postcard and designed a handful of limited Christmas-themed stickers! 
How can I get my hands on one? 
We'll be handing out a Christmas Care Package for free with every guitar ór with every order over €400,-. No exceptions, starting now and 'til stocks last! If you're reading this blog, there will still be a Care Package for you. 
Also, don't worry if you already have our previous Care Package. These items are all fully unique and even the calendar has different pictures, that way you can choose your favourite! 
We look forward to packing your order and sharing our goodies with you! If you have any questions, please don't hesitate to contact us. Our sales-team is available every day and you can expect a lightning-fast response from them using our chat function or e-mail. 
Want to combine your Christmas Care Package with a visit to our store? We're open on the 26th of December, the 31st of December and all the days in between. We look forward to seeing you here!