Gibson Murphy Lab
Met behulp van de meest geavanceerde tools en technologie maken meester-ambachtsman Tom Murphy en zijn team elke Murphy Lab-gitaar in de Gibson Custom Shop in Nashville, Tennessee. Elk instrument is een uniek, handgemaakt kunstwerk, met het karakter, de sfeer en het gevoel van een originele vintage Gibson.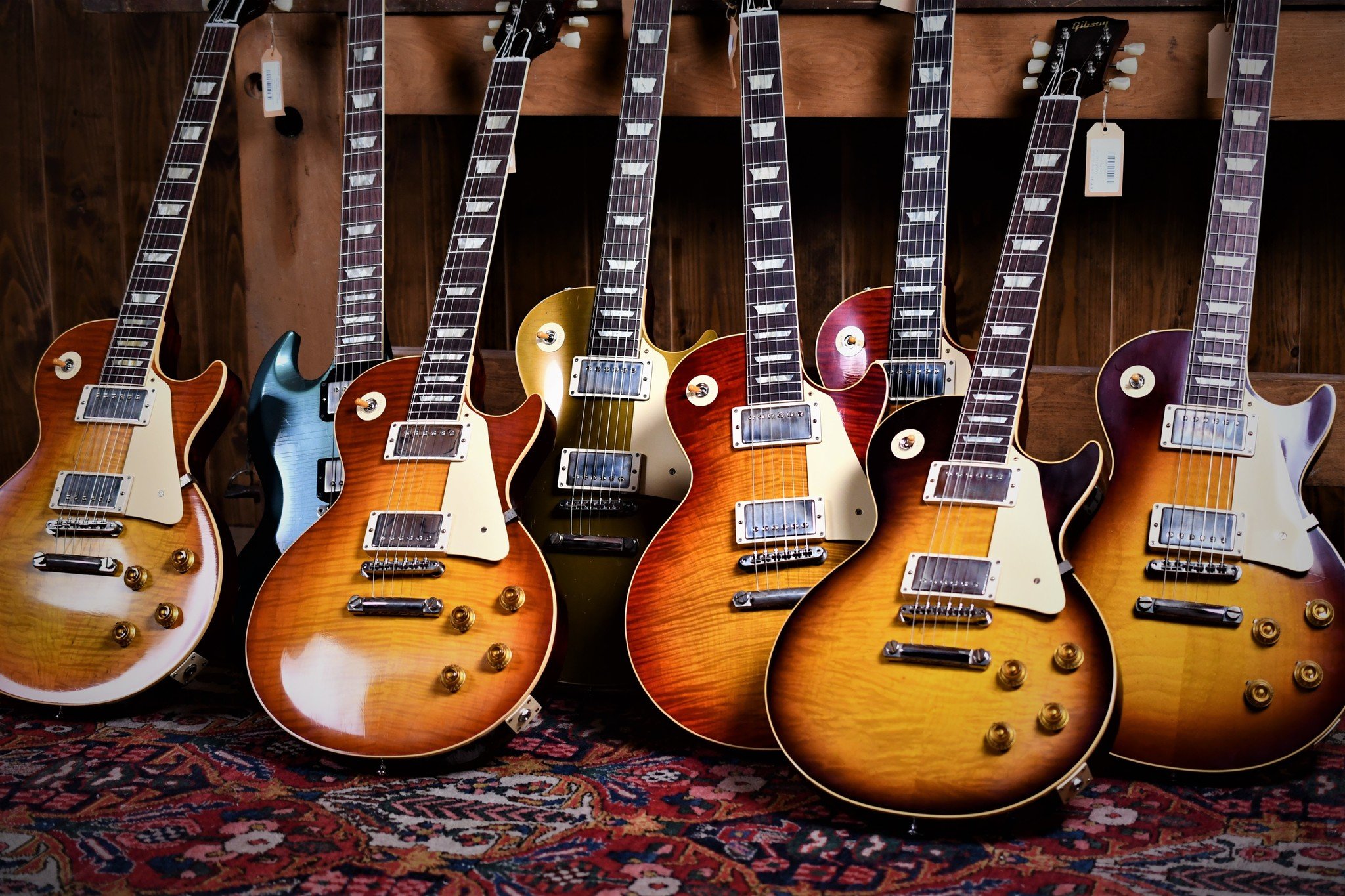 Masterbuilder Tom Murphy
Fender biedt al jaren hun uitzonderlijke Masterbuilt gitaren aan en we zijn blij dat Gibson nu iets soortgelijks aanbiedt, een zeer authentiek eerbetoon aan de meest iconische gitaren uit hun catalogus. De originelen worden meestal opgeslagen in een museum of veilig bewaard in een huis of een studio, maar dankzij Tom Murphy zijn er nu nieuwe Gibson-gitaren beschikbaar die heel dicht bij die juweeltjes komen. 
Tom Murphy werkt al jaren bij Gibson en was een van de pioniers in het verouderen en relic-ing van gitaren. Sommige mensen zeggen dat dit zoiets is als een scheur in een nieuwe spijkerbroek of erger: een kras op je nieuwe auto, maar Tom bracht dit snel naar een heel ander niveau.
Want een goed relikwie gaat niet alleen over uiterlijk, maar veel meer om gevoel, geluid en als je het goed doet, beschouwen we het als een kunstvorm.
Een eerbetoon
De gitaren van 'Murphy Lab' zijn vooral een eerbetoon aan de gitaren zoals ze toen gebouwd werden, maar met dat extra zetje dat ze in de loop der jaren hebben gekregen. Gibson snijdt geen hoeken om zo dicht mogelijk bij de originelen te komen: het beste hout, op maat gemaakte elektronica, alle deuken en krassen op de juiste plaatsen, waardoor geweldige bespeelbaarheid en een open geluid ontstaat. En last but not least: looks!  *kwijl*.
En er is nog meer, want de gitaren van Murphy Lab zijn 'Made2Measure' en dat betekent dat je als klant ook veel extra opties krijgt om uit te kiezen, zoals 'aging level' en elektronica.