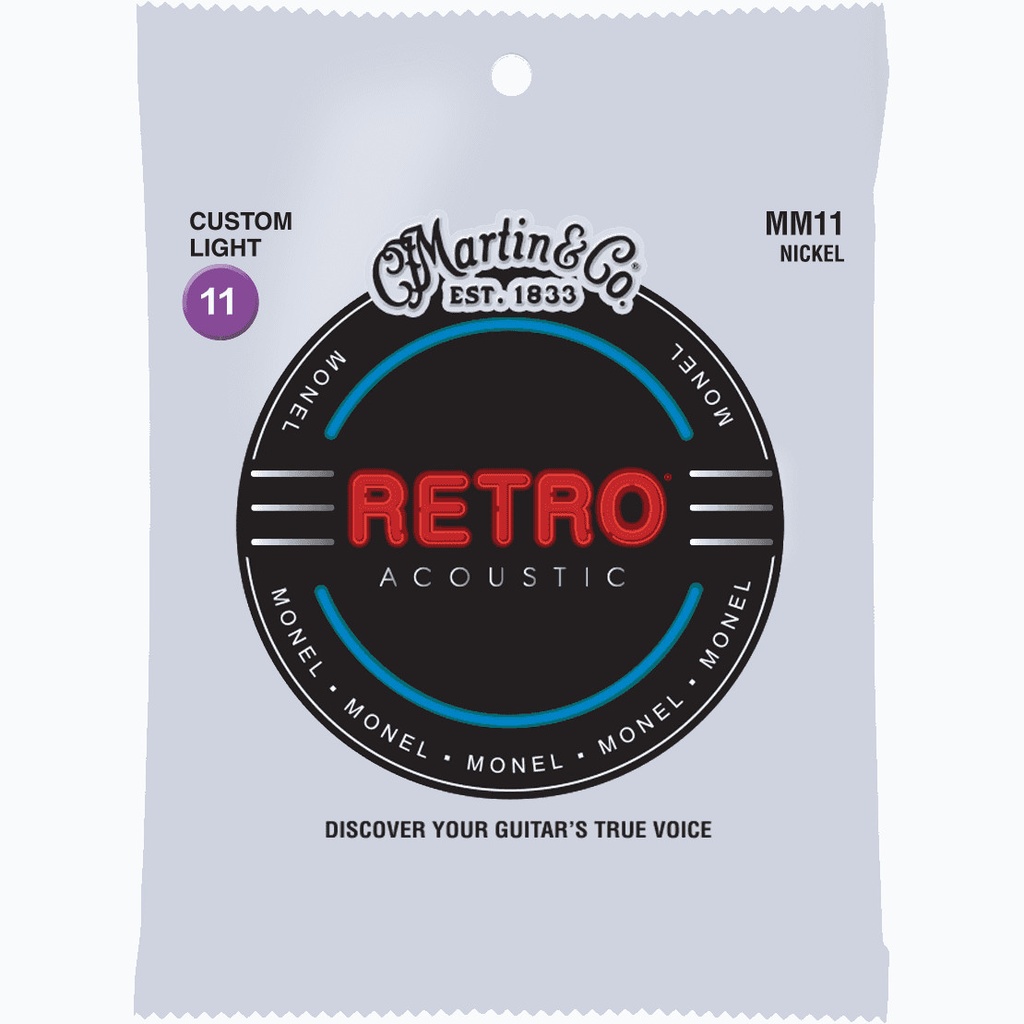 Martin MM11 Monel Retro Custom Light 11-52
(= 7,44 € Excl. BTW)
Retros zijn de originele nikkel-akoestische snaren die al bestonden in de jaren 1930.
Martin MM11 Monel Retro Custom Light 11-52
Retros are the original Nickel acoustic string all the way from the 1930s. Retro strings offer a uniquely mellow, yet crisp sound that allows your guitar's natural tonewoods to be heard. They are crafted with Monel, a solid nickel/copper wrap wire - not nickel-plated - meaning there is no chance for defects in the plating to allow for corrosion. Martin's proprietary wrap wire is naturally corrosion resistant and it is incredibly strong. We also employ a sophisticated winding process that controls the coupling between the core and wrap wire to maximize intonation.

Gauges: 11, 14, 23, 31, 41, 52
Je dynamische Snippet wordt hier weergegeven... Dit bericht wordt weergegeven omdat je niet zowel een filter als een sjabloon hebt opgegeven om te gebruiken.