Erik Bogaards - 05 / Oct / 2021
Everything you need to know about Nut Width
Sometimes just a fraction of an inch can make a world of difference. Here's what you need to know about nut width.
Where is the nut width measured?
The nut width is measured at the top (nut) of the guitar. A lot of guitars come from or originate from the United States, so the nut width is often indicated in inches. For our European Fellows, this can be a bit confusing and that is why on our website, you will always find the nut width in both millimeters and inches.
How important is the nut width of a guitar?
This is a bit of a mixed bag, because some Fellows feel a difference of one or two millimeters straight away and clearly prefer one over the other. Do you have smaller hands or short fingers? Or do you mainly strum chords? Usually a narrow neck would be the first choice for that. Do you focus more on fingerstyle? Then a slightly wider neck might be more suited.
Do you play classical guitar or flamenco? Then an even wider neck is an obvious choice. But remember: there are no fixed rules! Preferences are very personal and there are also a lot of guitarists who switch more or less effortlessly between one nut width and the other. They do feel a difference, but to them it doesn't really matter.
Lots of other players swear by that one nut width and don't want anything else. Finding out what suits you best can be a bit of a journey and an overview of the most common nut widths might help with that.
What is the most common nut width for guitars?
43 millimeters or 1 11/16 inches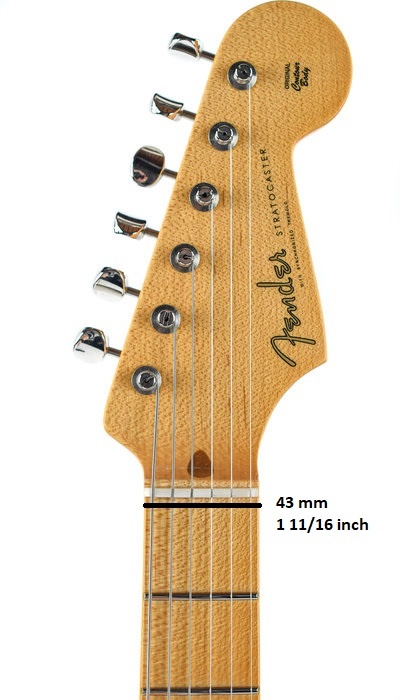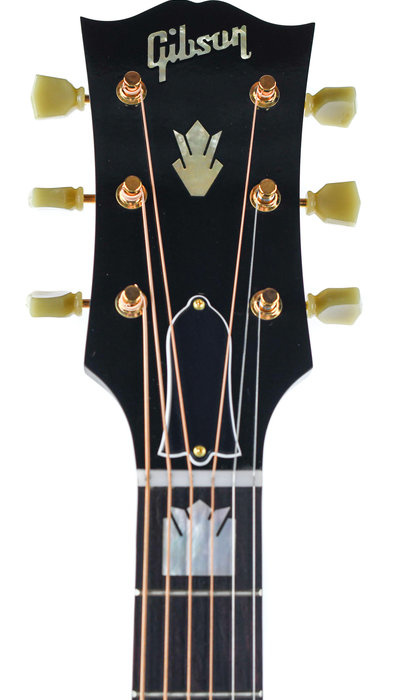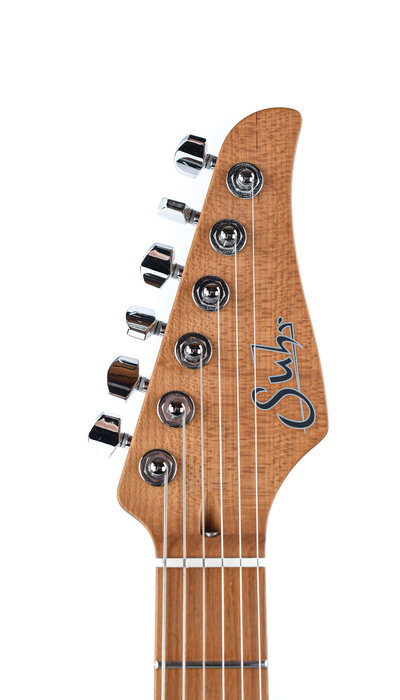 The most common nut width is best known thanks to the electric guitar and especially the world-famous Stratocaster from Fender. They have a nut width of 1 11/16 inches or 42.8 millimeters, usually referred to as 43 millimeters. Not only electric guitars have this nut width, you can also buy more and more acoustic guitars with a nut width of 43 millimeters. All major brands, such as Martin and Gibson, have these amply available. The biggest advantage of this relatively narrow neck is the great playability, especially for bar (or barre) chords.
Nut width of 44.5 millimeters or 1 3/4 inches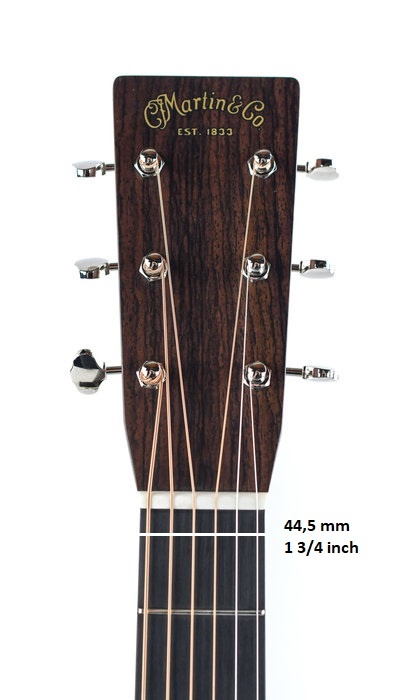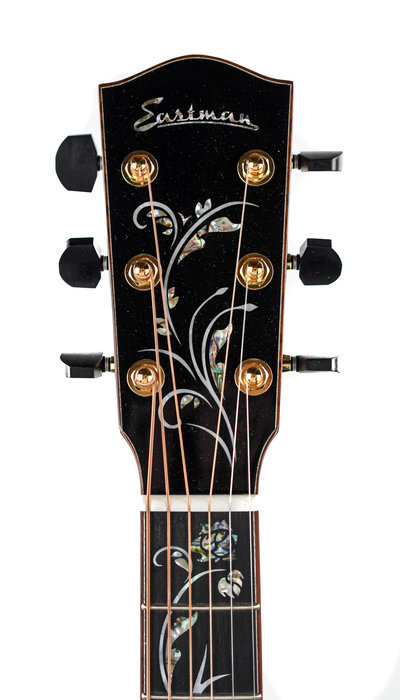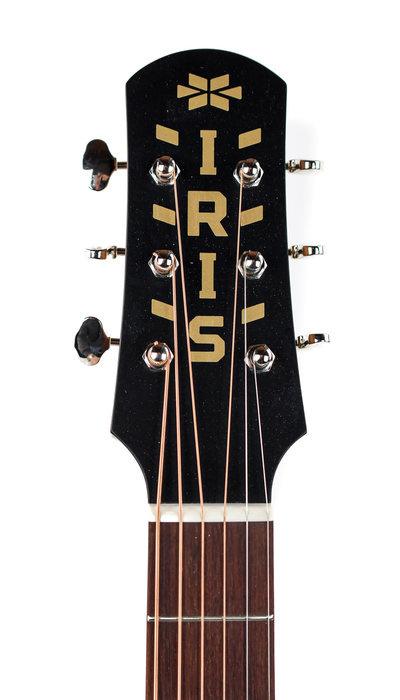 Slightly wider and therefore the choice of many fingerstyle guitarists. A narrower neck can sometimes feel a bit fiddly and those two extra millimeters, provide just a bit more comfort. Can be found on the classic Martin models, but also on the modern instruments of Eastman.
49 millimeters or 1 15/16 inches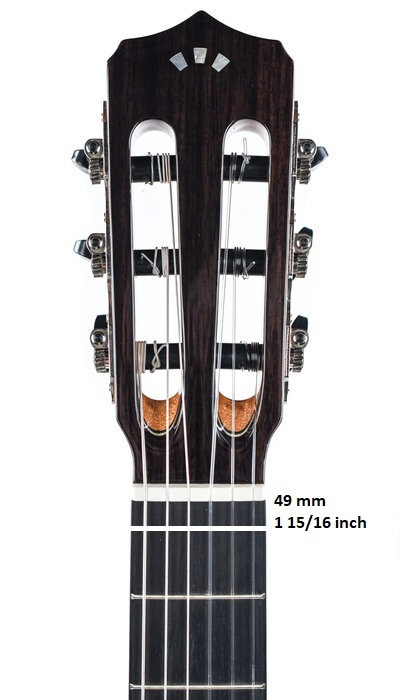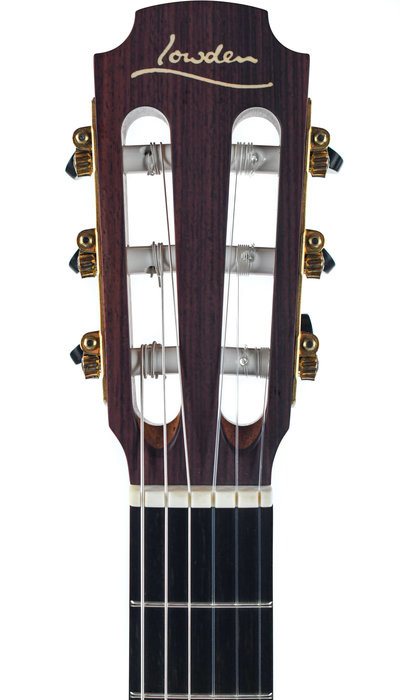 Now we venture the terrain of the more classical guitars and partly because of the somewhat thicker nylon strings, these instruments sometimes also require some extra space on the neck. Classical concert guitars are often wider: 52 millimeters, but these slightly narrower 'crossover' guitars deliberately sit nicely between western and classical guitars. A little more space, but at the same time also a bit more playing comfort that goes well with modern pop or jazz on a nylon guitar. Builders like Lowden and BSG make great guitars with this nut width.
52 millimeters or 1 3/64 inches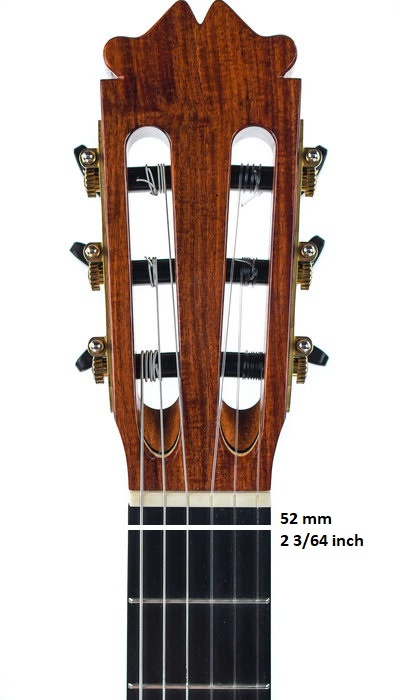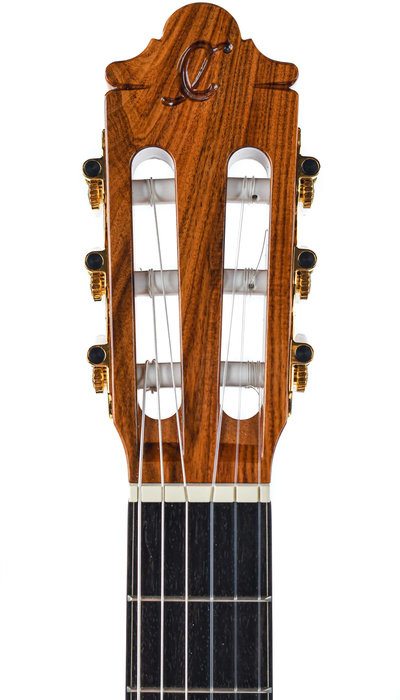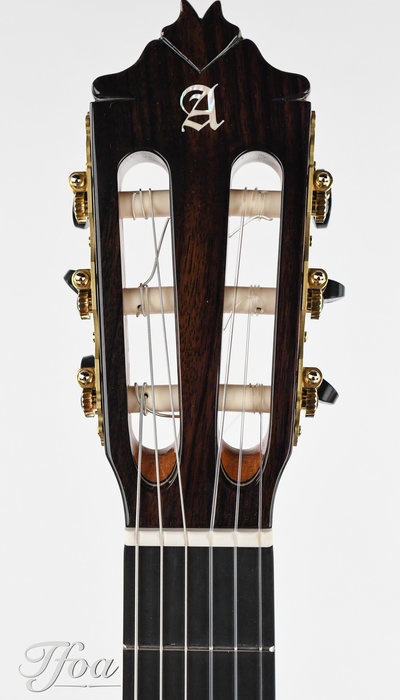 Luthiers such as Camps, Alhambra and Jellinghaus opt for the classic wide nut width and combine it with a flat fretboard making it the perfect choice for stringing all the notes together one by one.
The perfect nut width
As mentioned, most guitarists really feel the smallest difference, so what if a neck width of 43 millimeters feels just too narrow and 45 millimeters is just too wide? Fortunately, in addition to the common nut widths, there are lots and lots of intermediate sizes available and many of them we have in stock. In our magical shop in Dedemsvaart we have close to a thousand acoustic and electric guitars available to try without any obligations. Like an Ed Sheeran model, which due to his smaller hands, have a nut width of 44 millimeters. And there's a lot more, like Gypsy Jazz guitars with a nut width of 46 millimeters. Or what about that fingerstyle cannon that Ibanez made for Jon Gomm: also not a standard nut width.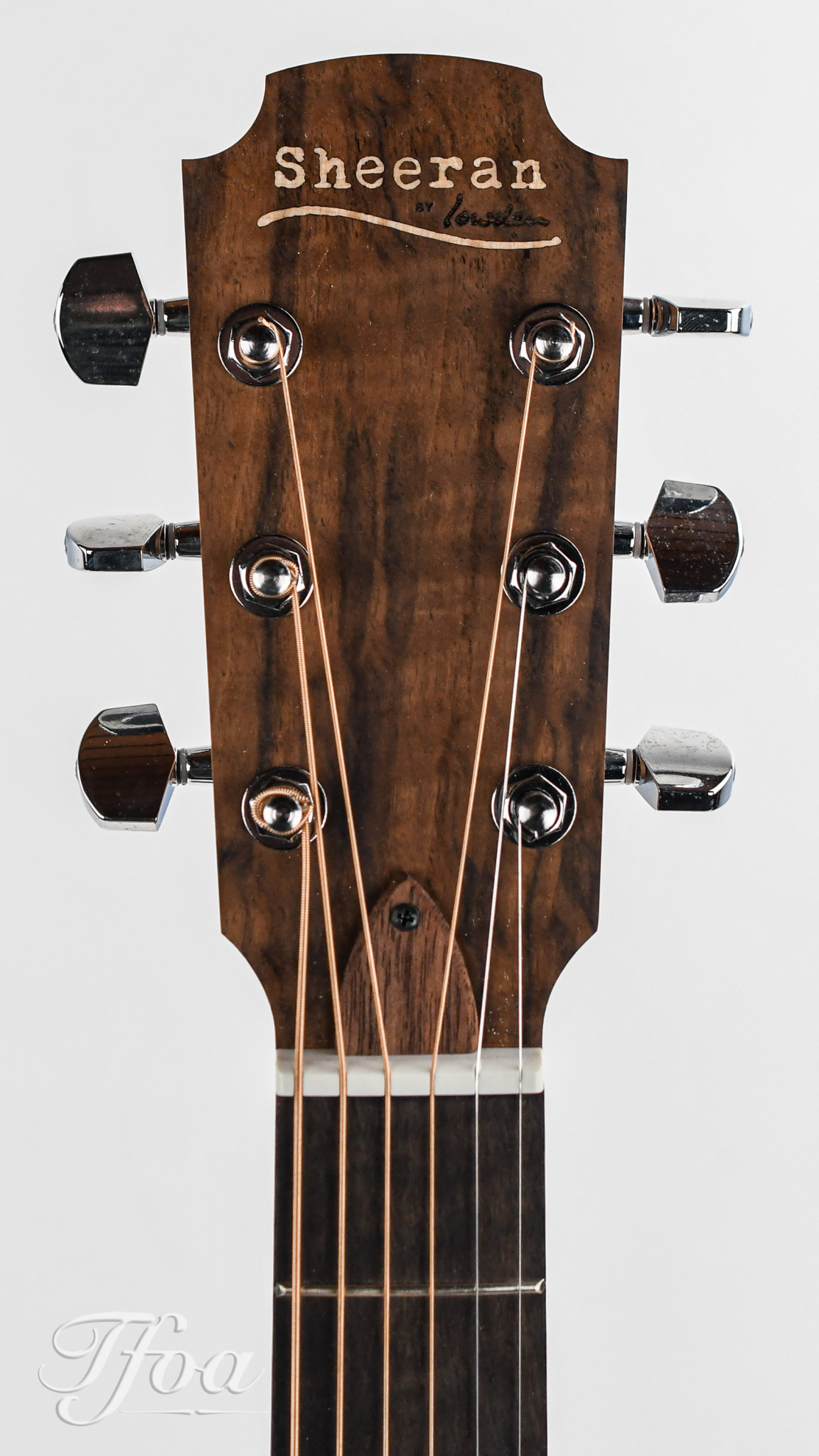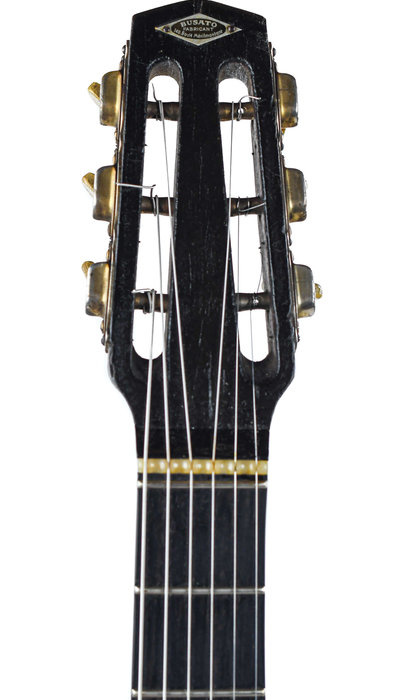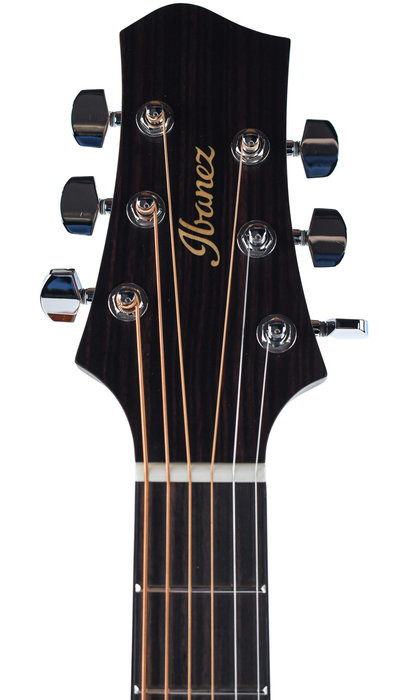 Easy nut width search
In our webshop we made searching by nut width extra easy: you can find this option in the left slide bar. Just click on your preferred size it and you can immediately see which guitars we have available with that nut width.
Is the right nut width not available? Our Dream Guitar Program offers the opportunity to have a guitar made entirely according to your own wishes at some of the best luthiers in the world, including the perfect nut width for your hands. Want to know more? Feel free to contact us and we are fully open again, so we would love to see you in our store in Dedemsvaart to try out as many guitars as you like!