Over ons & de TFOA winkel
About Us & The TFOA Store
Our History
My name is Rudi Bults and I founded TFOA in 2001. However, the seed had been planted years earlier ...
The older I get, the more I look back into my family history and realise that if my grandfather had not decided to learn to play the organ around 1930, and if my father had not joined him in the same choir years later ( first as a singer and later as conductor of that choir), neither I nor my youngest brother or my children would have been involved in music today.
Realising the historically significant decision my grandfather made - perhaps taken immediately and spontaneously within just a crucial minute - made me realise how one simple decision can change the course of history.
His decision changed the history of the Bults family and continues to change faster and faster in a tsunami-like manner. It not only affected my life and that of my youngest brother, but it also changed the lives of our sons and daughters.
Not only are our children involved in the shop full-time, but many of my three younger brothers' children are also involved in music these days. Even the lives of some of our foster children changed significantly by becoming infected with the guitar-playing bug. And it all started with my grandfather sometime around 1930!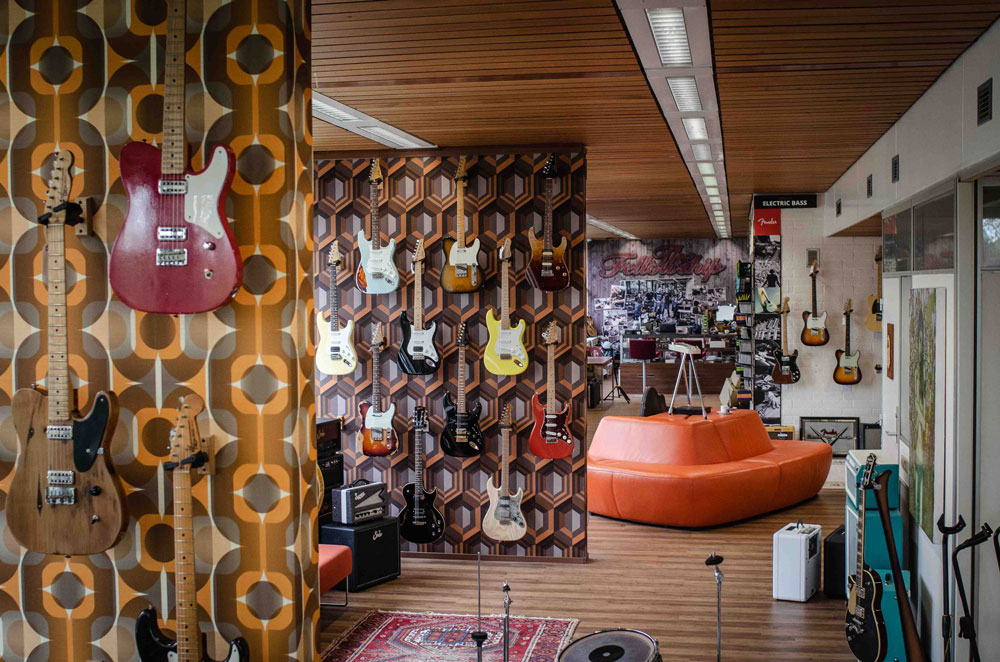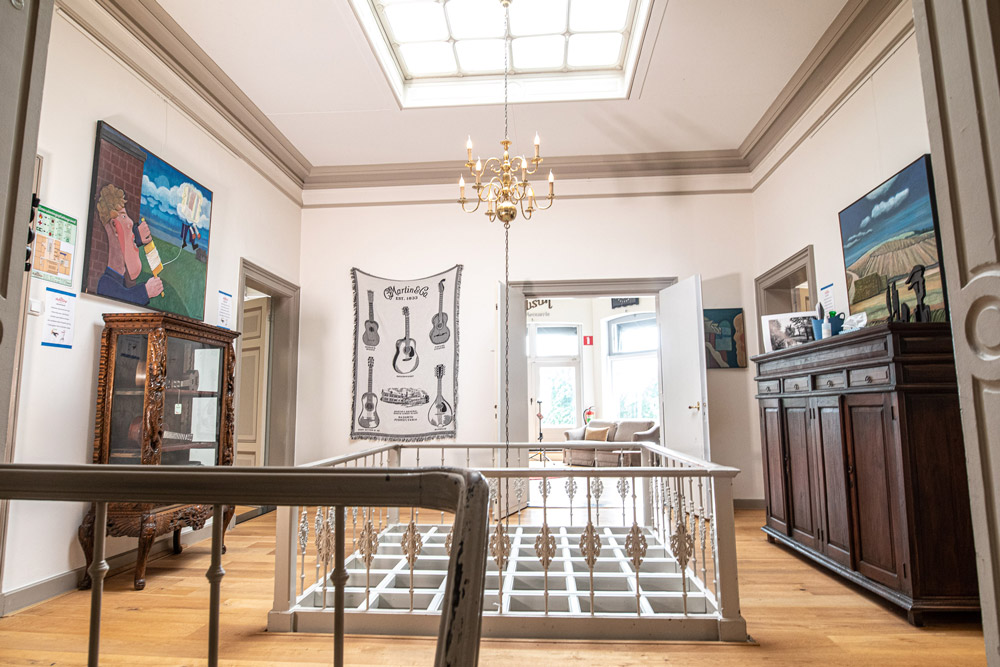 Specializing from the start.
Of course, running a shop in Bergentheim was quite difficult to begin with. There is no history or heritage to emulate, and no big towns in the area to attract customers from.
So we decided to take a different approach and started in the 'American Way'. We looked at the world as a place without borders and advertised online in English, so that hopefully every guitarist would understand our offering and philosophy.
One more thing that really sets us apart is that from the very beginning, we focused solely on quality handmade guitars. From day one, we sought out master luthiers, invested in vintage guitars and deepened and expanded our knowledge on topics like history and technology related to guitar design and all the details that affect sound.
Today, TFOA is a highly specialised guitar shop where you can find a wide selection of the world's best acoustic guitars from both this century and bygone eras. We offer not only steel-string guitars, but also a fine selection of classical guitars, bass guitars, mandolins, ukuleles and banjos.

Our Mission
TFOA's goals are to be an expert partner for all customers looking for that one special guitar that has everything they need, to provide first-class Customer First Service and to always be looking to further improve our service.
Expert partner - Anyone who knows TFOA understands why we chose our motto 'Life's too short to play a shitty guitar'. We embraced this motto because it perfectly explains who we are, what we stand for and what we want to do.
Our experience is unique and the value of our broad experience lies in understanding the individual needs of our customers combined with extensive knowledge of each guitar we sell.
Customer-oriented service - Our aim is to meet your needs with the instrument that best suits your needs and expectations. Knowledge is the most important factor in our work and we strive to support every customer to the best of our ability.
These are exactly the things that set us apart from other guitar shops. You can always contact us if you have questions about tone, technical problems, which pick-up to install or which amp to choose. Our advice is always free of charge!