Erik Bogaards - 16 / Jun / 2022
The magic of Maple!
Maple, ahorn (German) or esdoorn (Dutch) has been used in instruments for centuries and offers a full, versatile sound with a unique feel. 
Maple is often overlooked, but in many ways it might just be the perfect tonewood for acoustic guitars. Without a doubt it is one of the best looking tonewoods, just take a look at this 'birdseye' maple by Ramirez.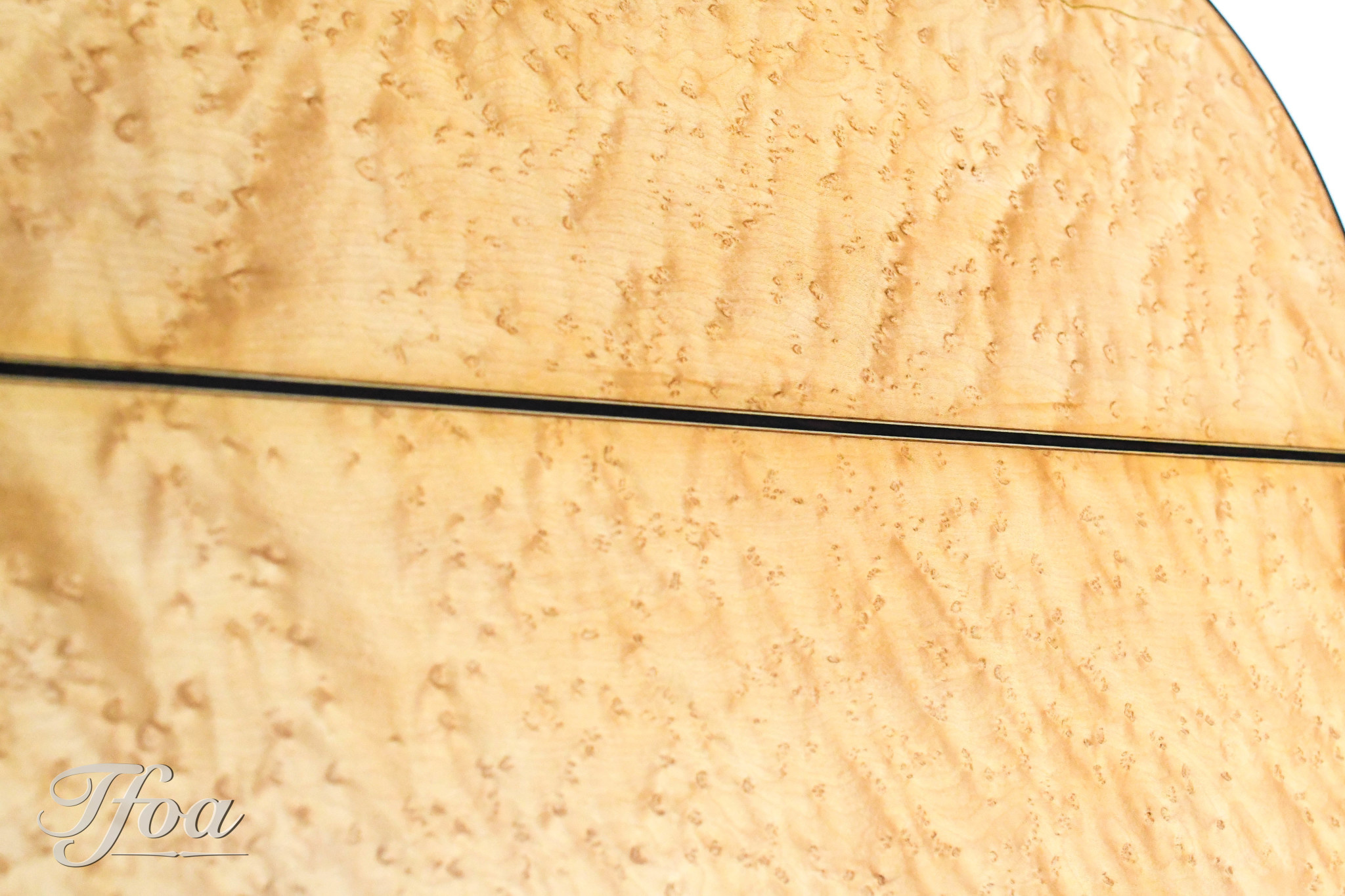 Ramirez
And what about the figuring on this Collings  which is also maple, but with a completely different look.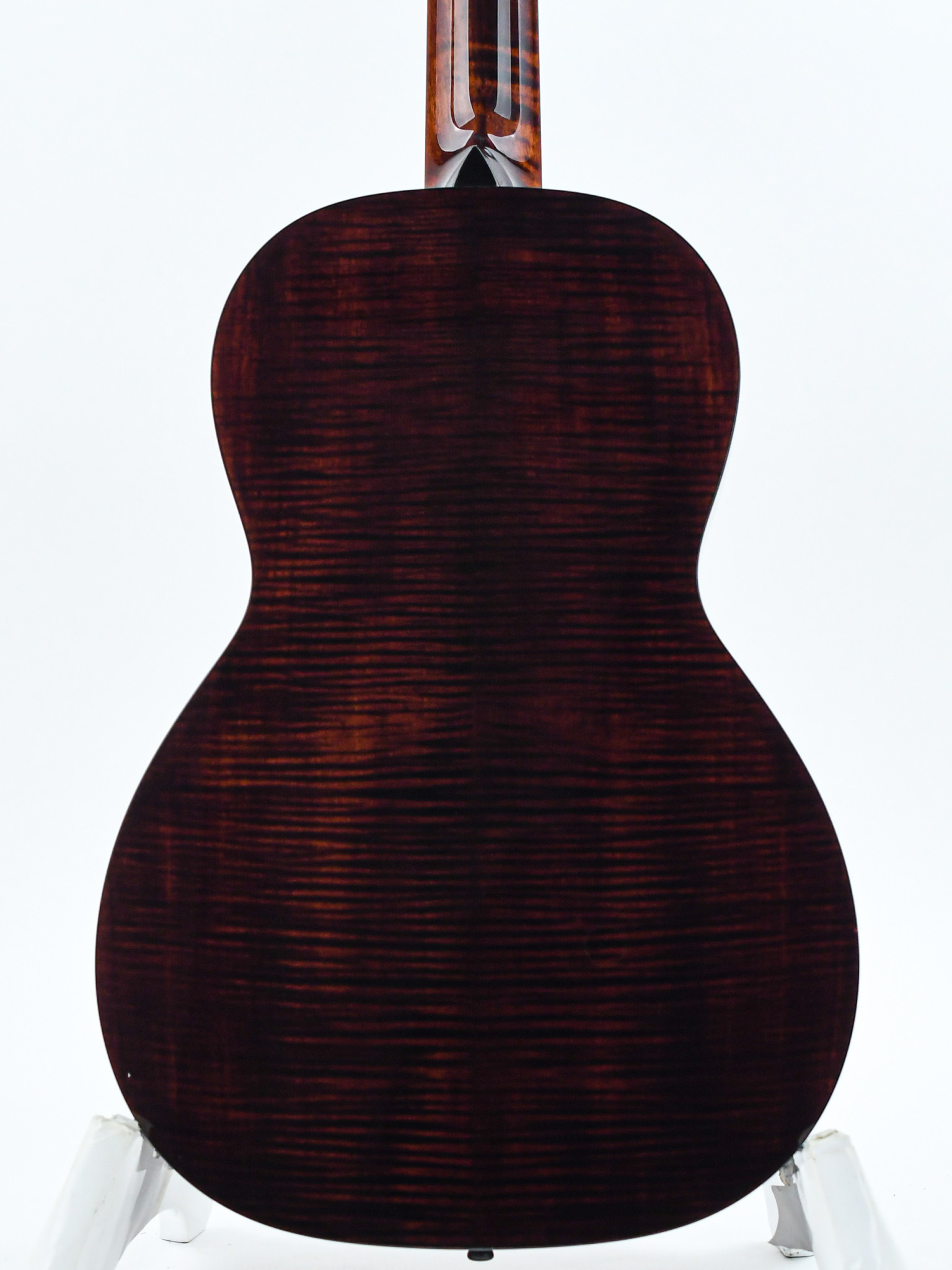 And if you are looking for a real showstopper, quilted maple might be just the tonewood you are looking for.
Kevin Ryan TFOA 20th Anniversary model
Maple offers guitarists more than backs and sides, because beautiful roasted or baked guitar necks and fretboards are also made with maple.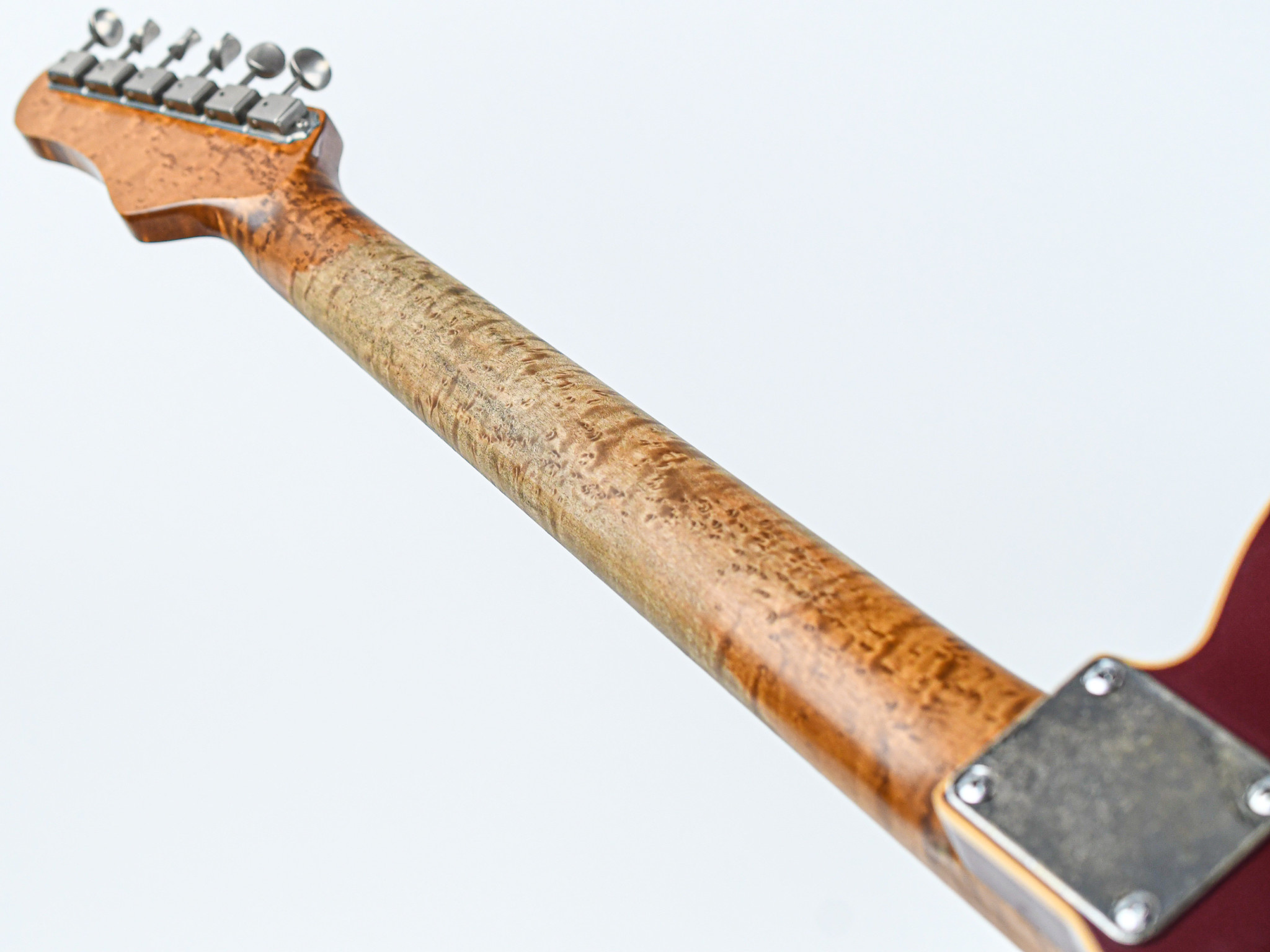 Haar guitars
And what would a Gibson Les Paul be, without a maple top?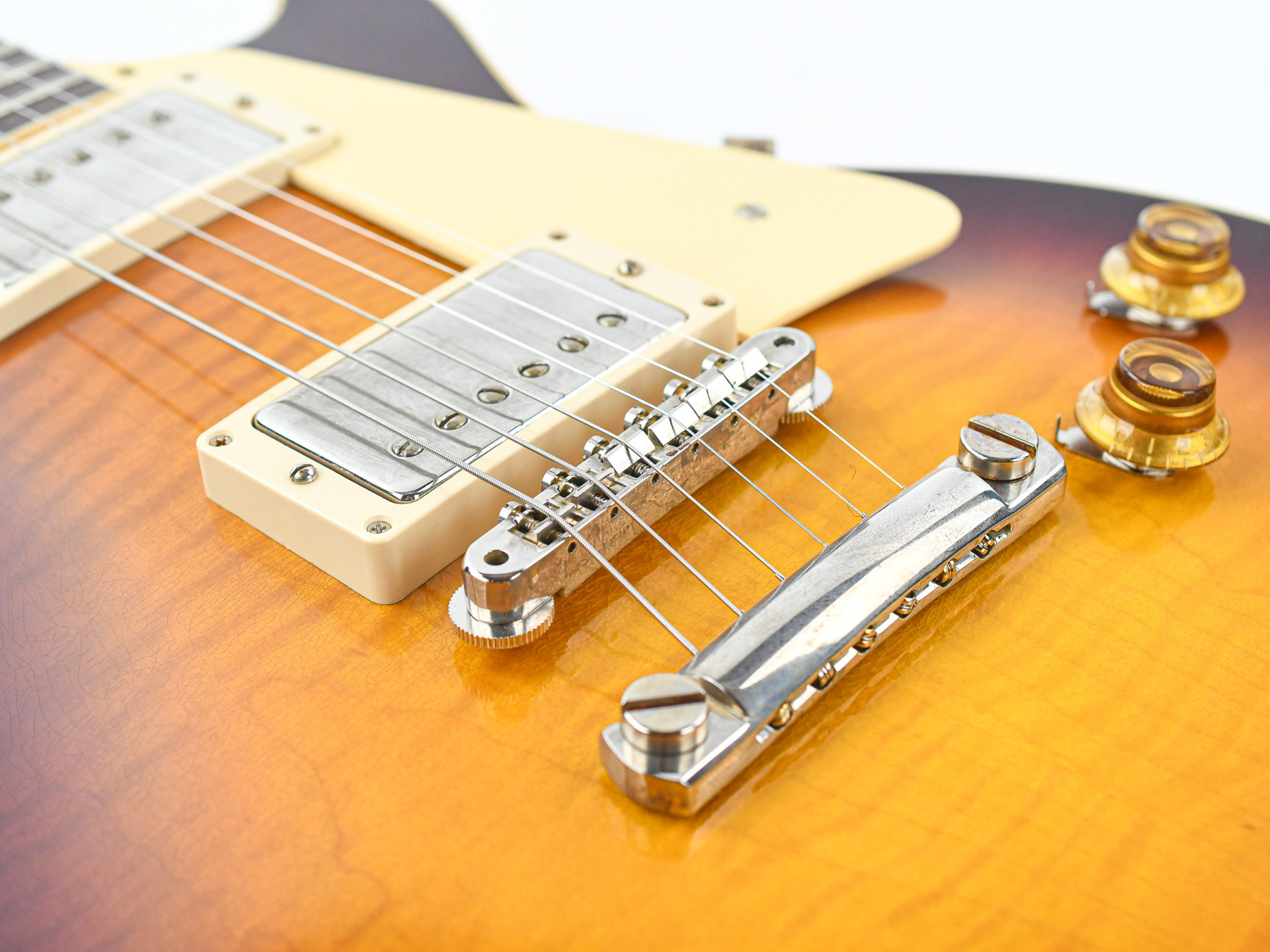 If you want to get a good idea of what maple has to offer in an acoustic guitar, just listen to Here comes the sun by The Beatles, because that is the typical sound of a Gibson J200 with glorious maple back and sides. Like good wine maple matures, so the vintage guitars from that time sound even better now.
Too Much?
In acoustic guitars, maple offers a crisp and ultra-transparent sound with usually more trebles compared to other tonewoods. As a result maple is often used in larger guitarmodels like Jumbo's, because those constructions add more bass and combined with maple the sound is perfectly balanced. Do you enjoy to strumming chords and are you looking for a nice full sound for a solid rhythm part? Then a jumbo with maple is definitely worth a try.
But maple is so much more than a one trick pony, so we are very happy to see this tonewood used more often in smaller acoustic models from the best luthiers in the world with amazing results. It makes sense, because maple is being used in mandolins and violins for very good reasons. It adds some extra volume and clarity. Just take this small body Black Pearl by Atkin with an awesome full and rich sound with all the clarity and depth you need on stage, at home or in the studio.
A joy to play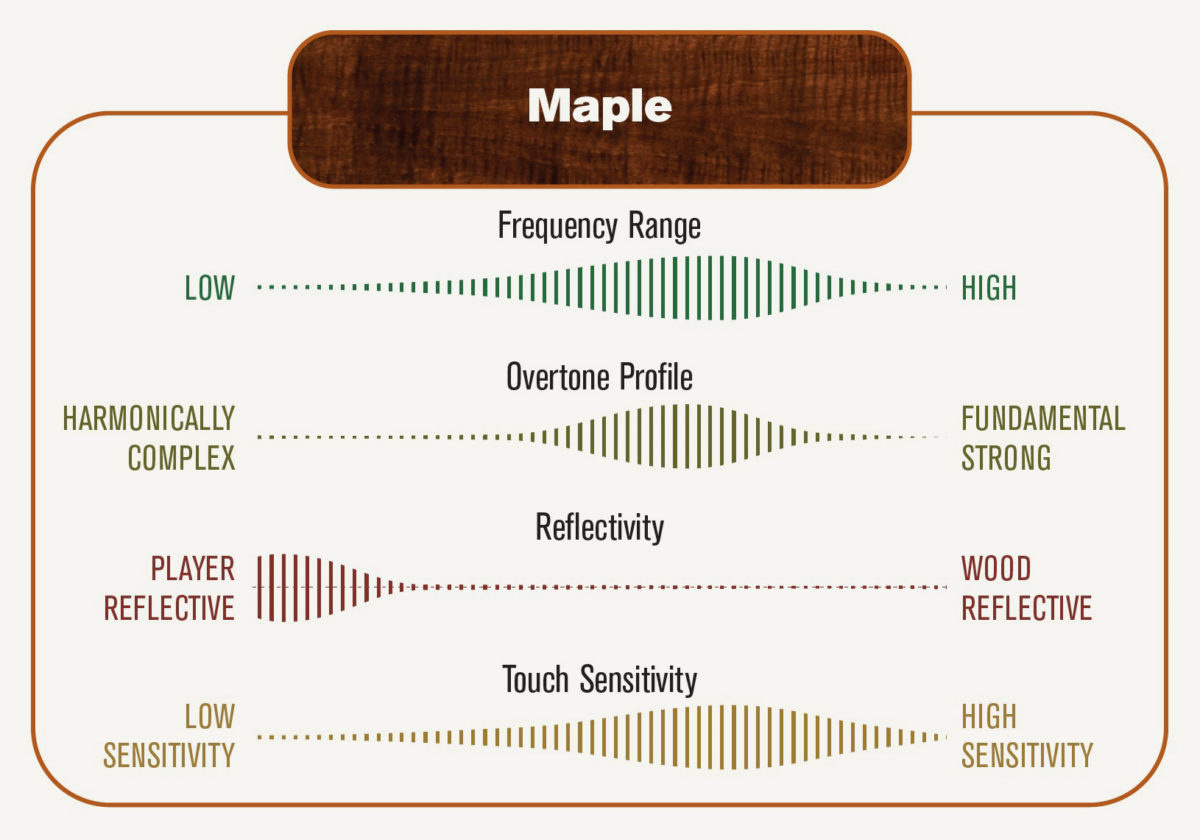 In this schedule by Taylor you can clearly see what maple has to offer: the emphasis is leaning more towards the higher frequencies and that is something that smart luthiers cleverly use in their construction. In addition, maple offers a nice mix of harmonic overtones that you may know from rosewood and yet it still offers the solid, more 'woody' base tones that you may know from mahogany. As far as sound is concerned, maple is a perfect blend that gives guitarists a unique, direct playing experience, because the wood is very reflective and super sensitive. If you play hard, the guitar gets loud, if you play softly, maple will change color with you. Because of that very direct feel and the clear, almost airy sound, a maple guitar can really feel like an extension of your body.
Want to give maple a try? We have more than 800 guitars in stock acoustic and electric, new, second hand and vintage and there is always something with maple available. So feel free to drop by. The coffee is ready!
Want to know more about other tonewoods? We have written a handy overview.