Erik Bogaards - 07 / Oct / 2021
The new Gibson Generation Collection, made in the USA and very affordable!
They have done it again at Gibson in Bozeman, Montana: they made great, super-playable and very attractively priced acoustic guitars. And they sound like never before!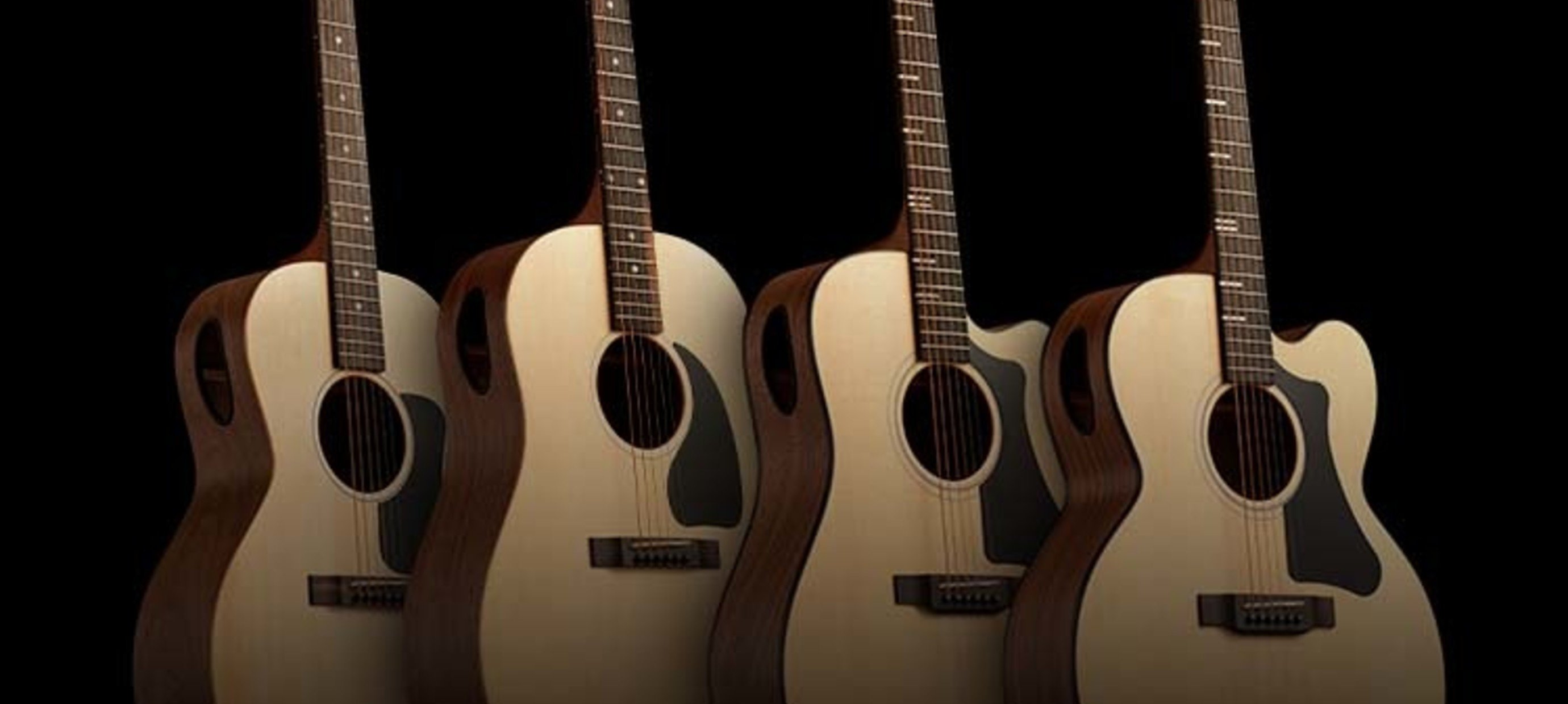 In the past Gibson made iconic guitars by just using the power of simplicity and we are convinced the  acoustic guitars from the new Gibson Generation Collection are about to become Instant Legends. Just listen to this: for about half the price of a full blown Gibson acoustic you get a solid wood guitar, made in the United States, with that irresistible Gibson logo on the headstock, in a super-duty gig-bag starting at less than a thousand euros! And to top it all of you also get the unique stereo sonic experience of a Player Port.

Gibson Generation G00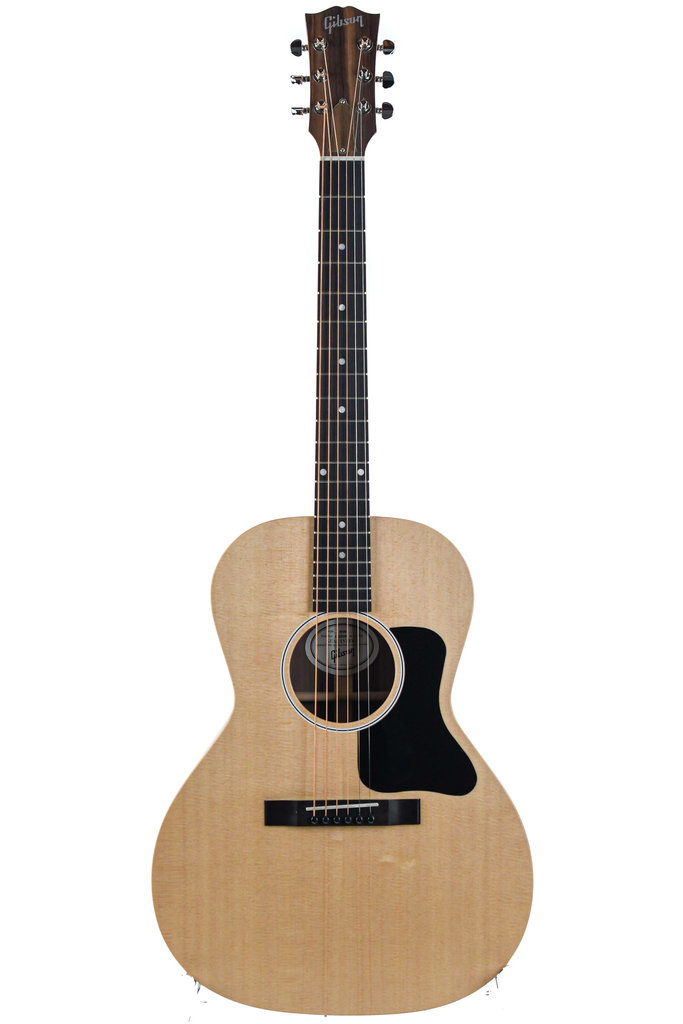 Gibson's new parlor  model is a clear nod to the classic L00, but slightly narrower, with a 'naked look' that works really well for these guitars: a beautiful satin finish, no binding, Grover mini rotomatic  tuners, a solid mahogany neck, a top made of lovely Sitka spruce, with clever scalloped X-bracing for just the right amount of resonance. The back and sides are made of the increasingly popular Walnut and that is a beautiful tonewood that combines all the good and clear qualities of Maple with the warm  mids of mahogany. The sum of all these parts makes this little guitar sound like a Big Friendly Giant. Great for fingerpicking and blues, thanks to that unmistakable Gibson 'bark', but also subtle enough to strum chords. Novice guitarists will buy a friend for life with this one, and more advanced players might buy a delicious guitar that probably starts as 'just one extra', but will find its way into their lap much more often than expected.   
NEW: The Player Port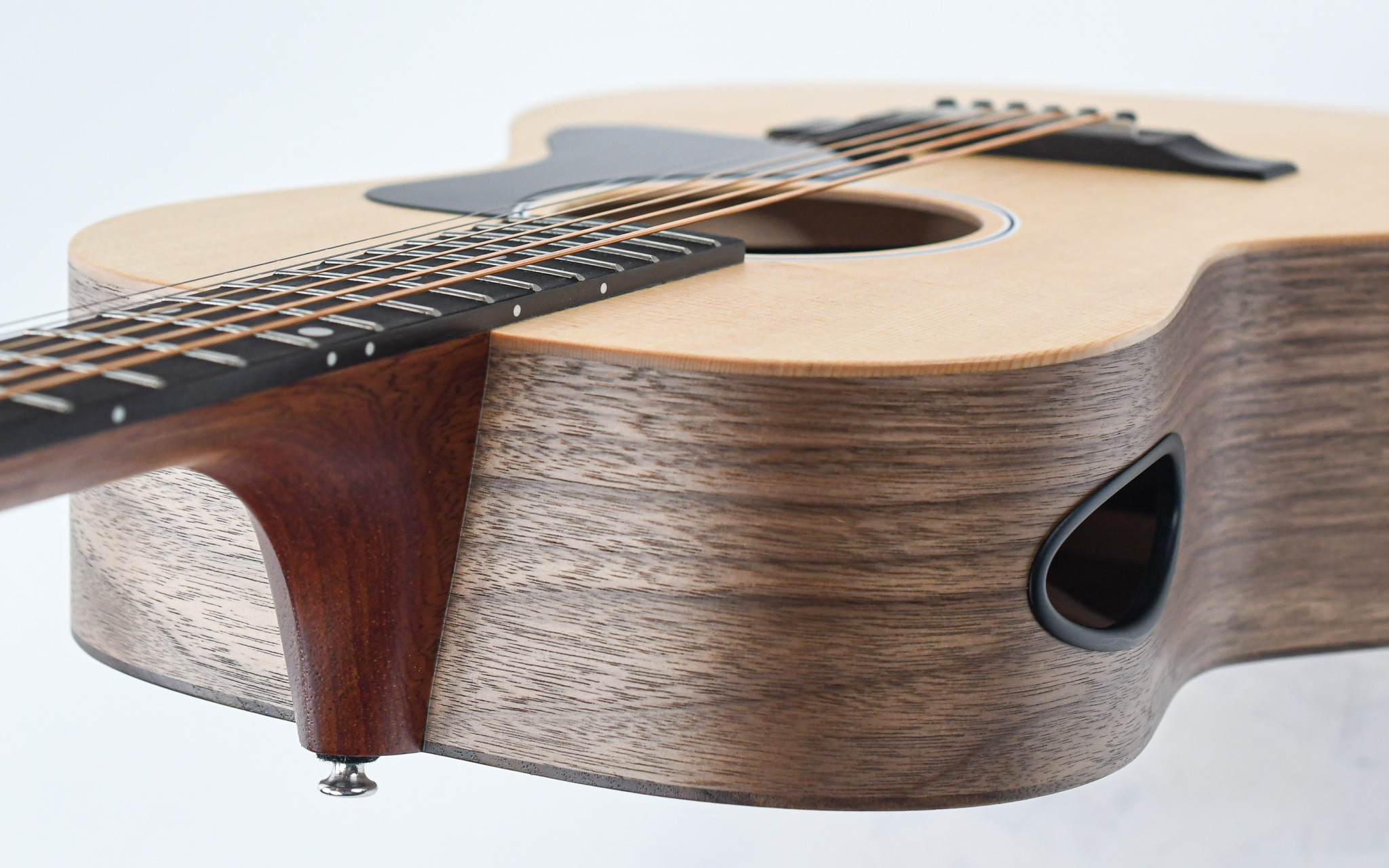 The fact that you keep playing on these guitars is partly due to the new Player Port that can be found on all the Gibson Generation  models. In a lot of ways a guitar is a bit of a weird instrument: the sound does not go directly to the player, but to the audience. Great, but what if there is no audience. And how are you as a player supposed to hear what a guitar really sounds like? Well, just by moving the sound hole, they figured out at Gibson as early as 1964. Those plans are a now dusted offvand cleverly applied in these guitars, so they all have an extra sound hole in the top shoulder: the patented Player  Port. The difference you hear when you play such a guitar is more than subtle. Really something that you just have to try and at the Fellowship you are more than welcome to do so.
More progressive luthiers like Kevin Ryan(Flutes), Maestro (Soundport) and some others have been adding this 'stereo' experience to their guitars for much longer. We think it is a wonderful development that a guitar maker like Gibson is now also taking this step and making this beautiful sounding technique more accessible.  
Gibson Generation G45
The legendary J45  was once marketed by Gibson as the affordable workhorse for 45 dollars and by now those vintage guitars are worth thousands of euros and well-kept museum,  collectors and studio pieces. Gibson builds on that tradition with the G45: by today's standards very affordable for a solid wood slope shoulder guitar with yet again that delicious Sitka/ Walnut combo, a mahogany neck, ebony fretboard and of course also that Player Port. An all-rounder! 
Gibson Generation G-Writer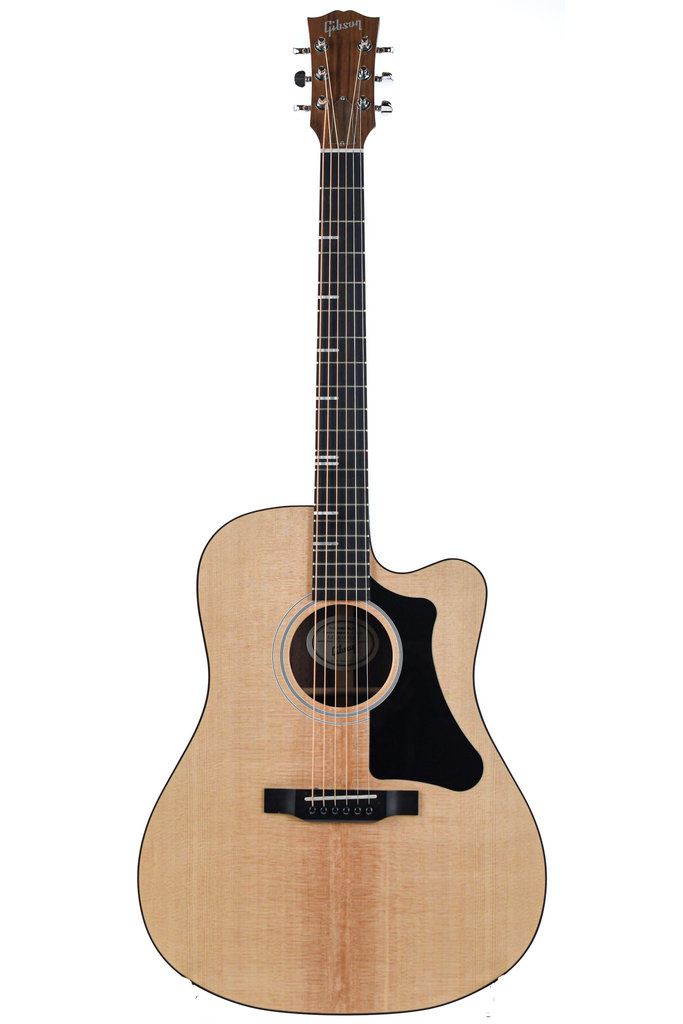 Gibson made and still makes legendary acoustic and electric guitars: the Les Paul of Slash, the SG of Angus Young and what about Keith Richards who plays Angie on his Gibson  Hummingbird. Perfect for accompanying vocals and writing songs, so this Hummingbird forms the basis for this new G-Writer that offers just that little bit extra. The edges are nicely finished with a sturdy black binding, there is a 'cutaway' for some extra playability higher up the neck and in the fingerboard we see a stylish striped inlay that immediately gives these guitars a modern look. To top it all off, there is an LR  Baggs pick up installed so this guitar is ready for the bedroom and the stage.  
Gibson Generation G200
Big is good, so bigger is better! That's the general idea behind Gibson's Jumbos. In the early years, acoustic guitars were still small, but in order to not get lost in an orchestra without having an amplifier, acoustic guitars just became larger and larger with the Jumbo as the finish line. Iconic guitars courtesy of Danny Vera, Elvis Presley, Noel Gallagher and many others. Because even though the name Jumbo's suggest that they sound bombastic, these guitars shine like 'strummers', thanks to the sublime balance they often have. Are you looking for a guitar to play chords on and sing along? Then don't be frightened by the size of a Jumbo, because it could just be a 'perfect fit'. This giant should of course be part of the new Generation Collection from Gibson, wrapped in a slightly more modern jacket that fits seamlessly into this great new series. Also equipped with an LR  Baggs pick up so ready to conquer the world.   
Buy a Gibson Generation Guitar?
We have these acoustic Gibson Generation guitars  in our store and we try to keep them in stock as much as possible. Usually that is not a problem, but we expect a lot of interest! You can  easily order a Gibson Generation Guitar through our webshop. In that case, please also contact us, via mail, chat or phone about your personal preferences, because all our guitars only leave the store after a full, free set up in our own workshop and we are more than happy to take personal wishes into account! 
We understand that many guitarists prefer to try a guitar first. This is possible in our magical store in Dedemsvaart, there we have almost 1,000 new, second-hand and vintage guitars in stock and more than enough space to try them as you please and without any obligations. Our Fellows are happy to help you with any questions you might have.