Is it "Furch," "Foerk" or "Foerg"? However you pronounce it, they're fantastic guitars!
Most customers here ask for a 'Furg', with that very hard to pronounce Dutch 'g', but in the Czech Republic they say 'Foerg'. The name might be a bit confusing in some countries, so for a while they were sold as 'Stonebridge' guitars abroad.  The guitars were identical with just an easier name on the headstock for everyone that speaks English.
But in recent years they have decided to stick with Furch. And about these guitars there can be no misunderstanding: they are extra-ordinarily good! Just look at  YouTuber  Paul Davids taking a closer look at one: 
And he's not the only one who's impressed by these guitars. One of our favorite guitargeeks Dave Simpson can't get enough of it and moans in ecstasy  for more than half an hour trying to find the right words to describe the Furch he's playing.
These two examples beautifully show what Furch has in store: making a wide range of great guitars for every budget. Dave Simpson plays a guitar from the  Furch Blue series  and those are the more affordable models. Made of solid wood such as cedar, rosewood, walnut and recently even  complete mahogany models were added to the line up.
All of them sublimely finished  and offered at a pricepoint that is easily doubled by other luthiers.
After the 'Blue' series, the 'Yellow'  and  'Orange'  models follow with the  'Red' Masters Choice series as the top of  the range, recognizable by a more exclusive wood selection, higher quality finish with more 'bling' and there is an LR Baggs Stage Anthem system installed!
By consistently delivering great guitars, Furch has now found his way to the United States and a lot of  YouTubers and artists. Marco Cirillo, Darrell Braun , Per Gesle  (Roxette), Adrian Bellue, Al DiMeola, Suzanne Vega and many others have a Furch guitar as their instrument of choice.
Innovative
At the Fellowship  of Acoustics we have been selling Furch guitars for years and understand the growing  success. At first these guitars were often compared to well-known other brands, such as Taylor, but that really does not do Furch any justice,  because they have developed their own sound, look and feel. This is mainly due to clever innovations such as a thin, robust lacquer and a smart reinforced metal 'heel' between the neck and the guitar body. This makes the guitars firmer, more resonant, intonation more precise and increases overall durability.
This technique is not only used in the more expensive models, but in all Furch guitars.
Furch now offers such a wide palette that there is something for everyone: from a subtle  crossover nylon guitar to a  bluegrass dreadnought cannon and everything in between:  Furch offers it all and all of exceptional quality. The playability is fantastic 'out of  the  box' and the sound can best be described as 'pure', because the woodworkers from Brno always give you exactly what you expect from the wood on paper, with just that little extra clarity added. Clean, flawless, inspiring and precise, are words we often read in reviews of the brand.
All these rave reviews are no reason for the Czechs to sit back, because they keep pushing luthier boundaries. So, they made a super smart travel guitar that fits in a backpack  and recently added a unique extra belly 'bevel' to their guitars. You might already know the rounded bevel on guitar bodies for more arm comfort? This technique ensures that a guitar fits your body better. For electric guitars this has been around for a long time, but for acoustic guitars this is really something new and that underlines Furch's  innovative craftsmanship.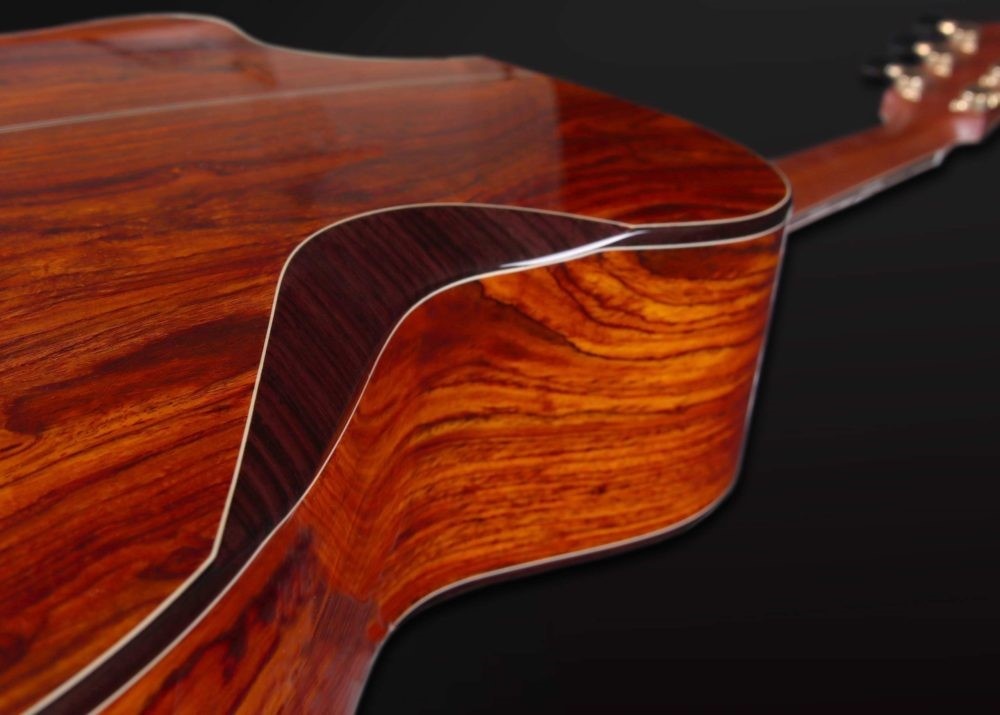 Custom shop
Do you want something else, besides Furch's wide range of guitars? Like a unique combination of tonewoods? A deeper body? Left-handed? Furch has a custom shop, which they call their  Rainbow program. Through this, we have already been able to help several customers with their dream guitar.
Want to know more about Furch  guitars? Or just play on one? We'd love to see you in  Dedemsvaart. We're open!