Erik Bogaards - 24 / Dec / 2021
How to import a guitar from the EU?
We get a lot of questions about importing and exporting guitars. Luckily, we have been doing so for years, so we know most of the pitfalls and quick ways around them.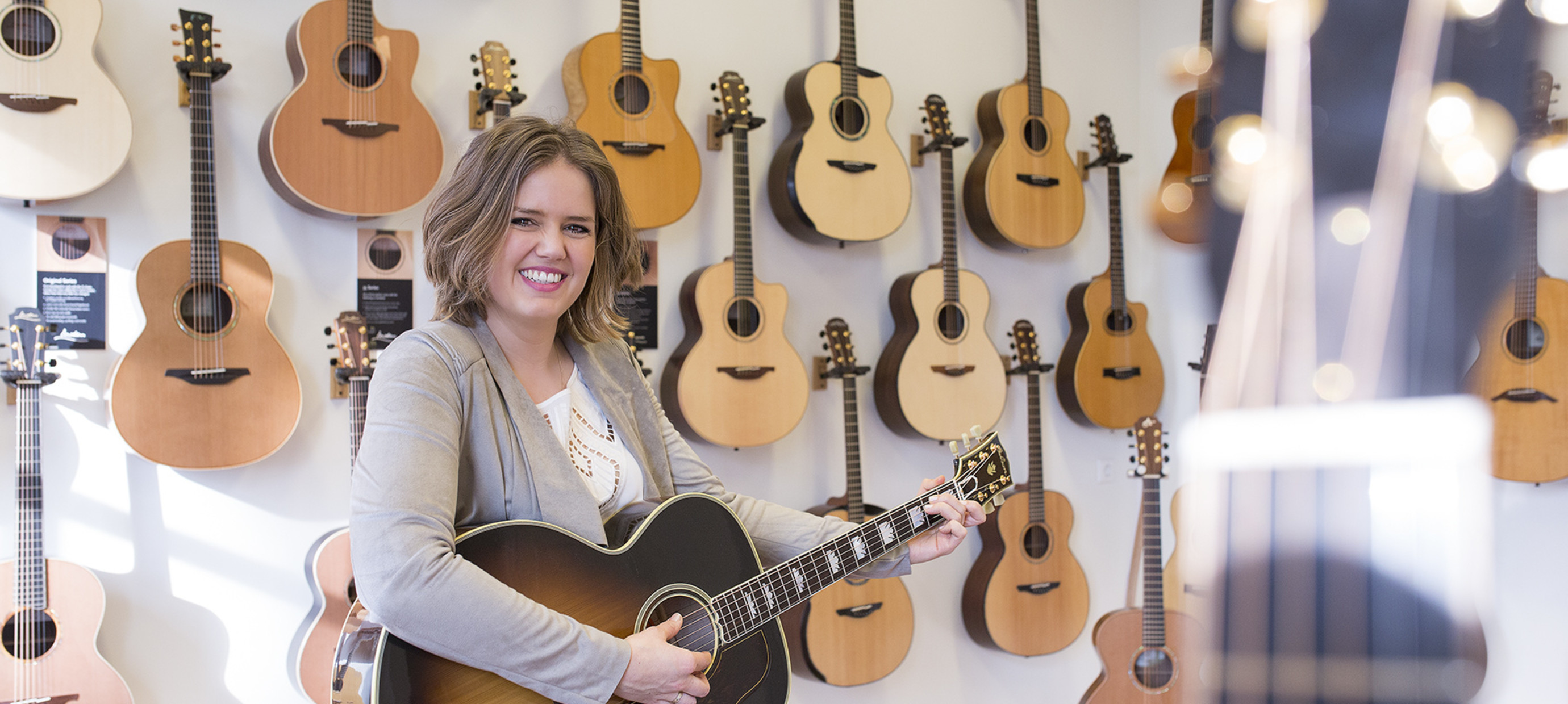 We are very pleased to say that we have been able to help lots of Fellows in the United States get their Dream Guitar from Europe. Obviously by European high end builders like Lowden, McNally, Furch and others. But also American Made vintage guitars that ended up on this side of the Atlantic sometimes find their way back home through our shop. Every year we successfully ship hundreds of guitars across one or several borders.
Is an imported guitar cheaper?
Are you planning to import an acoustic guitar from Europe to the United States? The first thing you must be aware of are some reduced and additional costs. Our prices as you see them on our website are including a 21% Value Added Tax (VAT) or Sales Tax. Customers who have logged into our webshop will be able to see a price with and without VAT.
We do not charge this tax to Fellows outside the European Union, so if you would like to know the price without, you can simply divide it by 1.21.
But that is not the end of it: in return the state you are shipping your guitar to will charge some sort of Value Added Tax or Sales Tax. This may differ from one state to another, but is usually somewhere between 6 and 8%. And there are Import Duties to consider that go from 0 to 6% (See this website)
In addition there are exchange rates between the Dollar and the Euro, which you can find here: www.wisselkoers.nl/dollar-euro
And finally there are handling an shipping costs and insurance. Over the years we have developed a great relation with our preferred couriers and as a result we can offer worldwide shipping usually starting from 149 Euro's, this is currently less than 170 US Dollars and that is including great protective packaging and insurance! Here you can find our full list of our worldwide shipping costs.
Please note, that in addition the courier will charge a fee for 'handling', which is variable.
All these elements combined can make the real price of an imported guitar somewhat blurry: the guitar itself seems cheaper, due to reduced taxes, but the added on shipping costs, Sales Tax and Import Duties do add up.
As a very rough and temporary indication you could say that the price in US Dollars for an acoustic guitar at your doorstep is the price on our website in Euro's, and very often less than that. If you want a more precise estimate on an acoustic guitar shipped from The Fellowship of Acoustics, please feel free to get in touch. We are happy to help!
How do I pay for a guitar that is shipped from Europe?
We offer a wide variety of secure payment methods, like PayPal, Visa, Mastercard, iDeal and lots of others. In addition we also accept bank transfer or bankwire transfer. See:
www.tfoa.eu/en/service/betaalmethoden/
Please be aware we only charge part of the total amount the guitar is going to cost.  The handling fee, Custom Duties and Sales Tax are most likely to be charged by the courier and they will usually do so before or upon delivery.
How long does it take for a guitar to ship from Europe to the United States?
If all goes well, it can be within a week, but there are some things to consider. Every once in a while we get requests for additional paperwork. Laura Bults, who is in charge of most of the exports at the Fellowship of Acoustics, explains: "I recently got a request for a Foreign Shipping Explanation and a certificate to show there was nothing toxic inside the package. While we are dealing with these requests a guitar is sitting in a warehouse somewhere, while a Fellow is waiting for his or her Dream Guitar."
Luckily, due to the expertise that the Fellowship has gained over the years, these matters usually get solved within a few days. "But the paperwork involved can be extensive and a bit much if you don't know where to start. So be careful if you are buying a guitar on Reverb or eBay", says Laura. "Make sure you have a good idea of the total amount you are going to pay, who you are buying from and who is shipping it to you." Professional shops usually offer insurance and know how to smooth things out if necessary. And there is usually some sort of return policy. If you buy from a private person, there are more risks involved.