Erik Bogaards - 28 / Jul / 2021
Traveling light with my guitar!
Every holiday loses a bit of its lustre when we have to leave our favourite instrument at home. But here is some good news: there are great travel guitars that sound fantastic and yes: some of them fit in a backpack!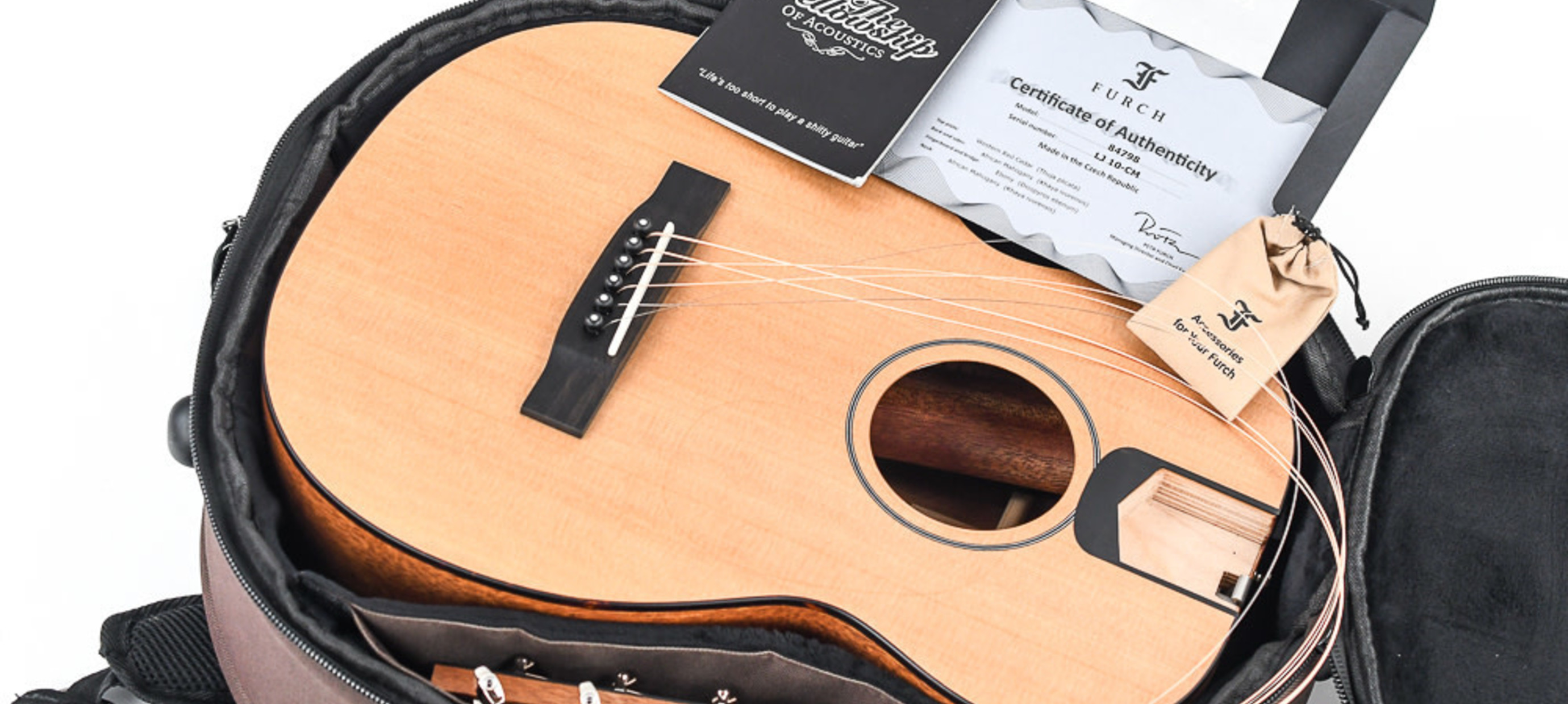 In a good suitcase or solid gig bag, every guitar could join you on your on holiday. We are very much a fan of Mono's gig bags: sturdy, lightweight and with just enough handy compartments.
But we understand it if you don't want to take your favorite guitar with you on a trip. Or maybe you are just looking for something smaller, making it easier to take with you on the plane. Luckily there are now amazingly good and compact acoustic travel guitars available. Are you considering buying one? Than it is worth knowing that these guitars are slightly different from regular acoustic guitars.
Size and scale length
With a regular acoustic guitar, the strings, measured from the bridge to the nut usually have a length of 25.5 inches (about 65 centimeters). Some guitars have a 'short scale' of about 24.9 inches (about 63 centimeters). As a result these short scale guitars are a bit more compact and Martin cleverly used that trick when developing the Little Martin: Short scale, smaller body, delivered in a super handy backpack,  ready to conquer the world.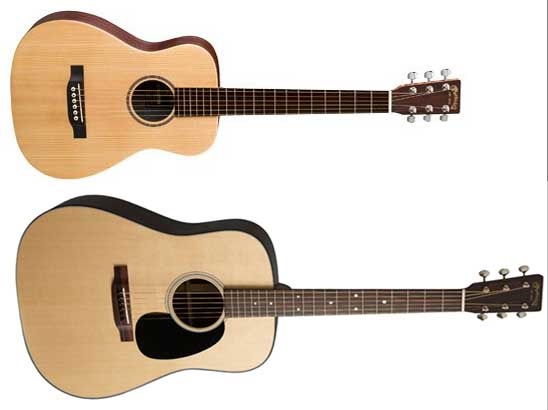 Cordoba takes it one step further with an even more compact model with nylon strings. Small, ideal for traveling and also a nice guitar to have on the side. Very affordable too!
Materials
Another thing to consider is the materials that are used. Some builders opt for highly innovative solutions and build a guitar entirely from carbon. Light material and so tough that with a carbon travel guitar you can easily first ram your tent pegs in the ground and then play a game of badminton with them on the campsite and later in the evening strum some chords.
Martin opts for a slightly less extreme innovation with the Little Martin,  but has a body made of laminated wood, a laminated neck and a touch of richlite. All of these materials are reinforced and that gives them advantages and disadvantages. For example, it does not offer the full sound of solid wood that will also develop over the years. But in return, you get a wear-resistant instrument that is more resistant to varying temperatures and humidity and a guitar that stays tuned better and longer. That's useful when you're traveling.
If you prefer real wood, then there are some great alternatives from Eastman with an Ovankol body (also for left-handed players) and Cole Clark also has a very nice compact guitar with Queensland Maple and Redwood. But the most luxurious travel guitar we know is from the great luthiers of Maestro. It has a modest size, but is made entirely of Koa, beautifully inlaid and is as an extra sound port, which gives you that unique 'stereo' experience when you play it. A comfortable bevel completes this small, but very high end guitar.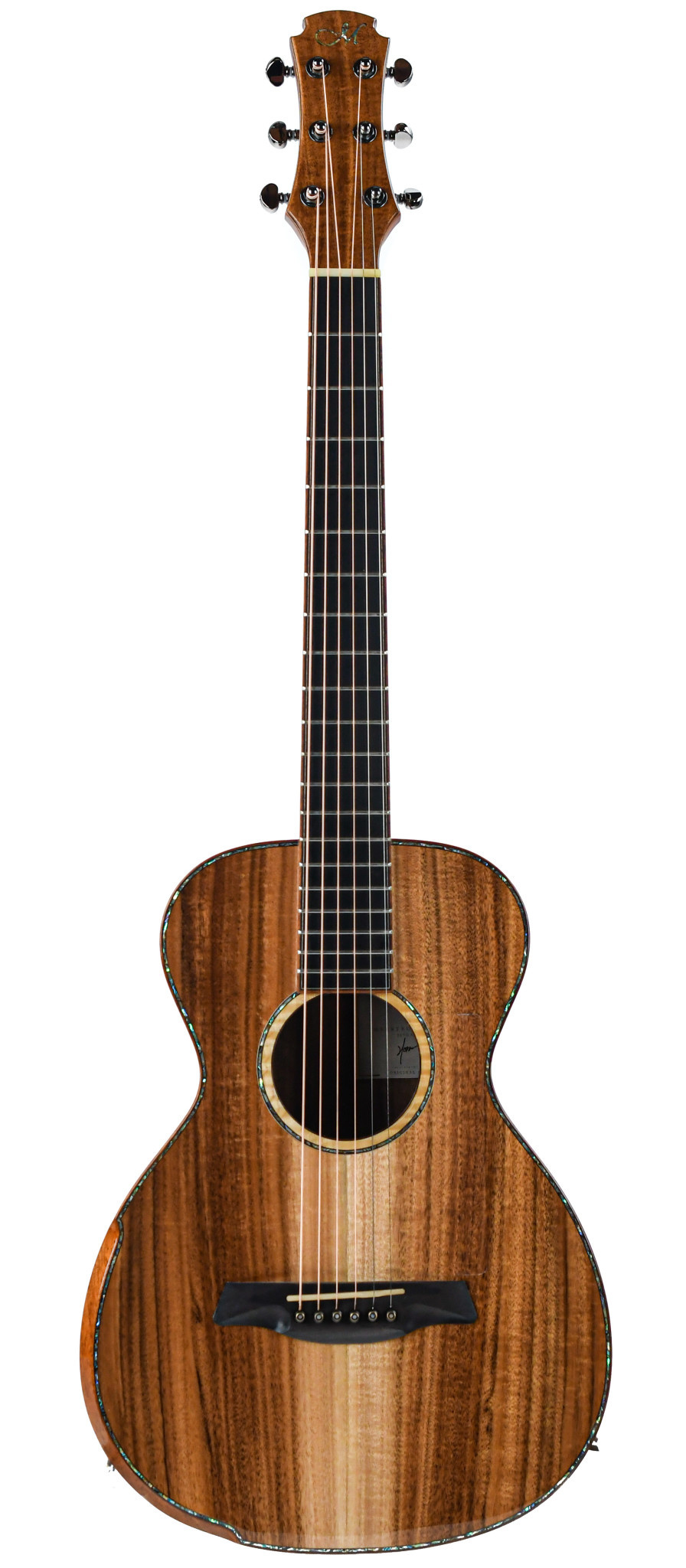 Acoustic guitar in a backpack
We have been selling Furch guitars  in our store for years, because this Czech company has been showing how to combine traditional beauty with smart innovation for years. That's what they did with their Little Jane travel guitars Invented by Mr. Furch himself because he sometimes wanted to bring a guitar during a motorcycle ride. But how do you turn a solid wooden guitar into a compact package that fits in a small backpack in no time?
Sounds like a seriously good parlor guitar, light as a feather and an ideal option for a guitarist that regularly gets on a plane or just anyone that is looking for something compact to carry around easily.  And even if you are not traveling this is also a great couch guitar.
Are you planning a trip soon and are you looking for a guitar to take with you? Feel free to stop by our store in Dedemsvaart first. And of course you can also ordering online through our website.