Erik Bogaards - 12 / Oct / 2021
Just in: more exclusive 20th Anniversary guitars with a free goodie bag!
This year the The Fellowship of Acoustics celebrates its 20th anniversary and we are having a party all year round with special guitars arriving in our store throughout 2021. Why? Well, just because life is too short to play a shitty guitar! So we just got some wonderfull and exclusive builds from Santa Cruz, Lowden , Martin and others!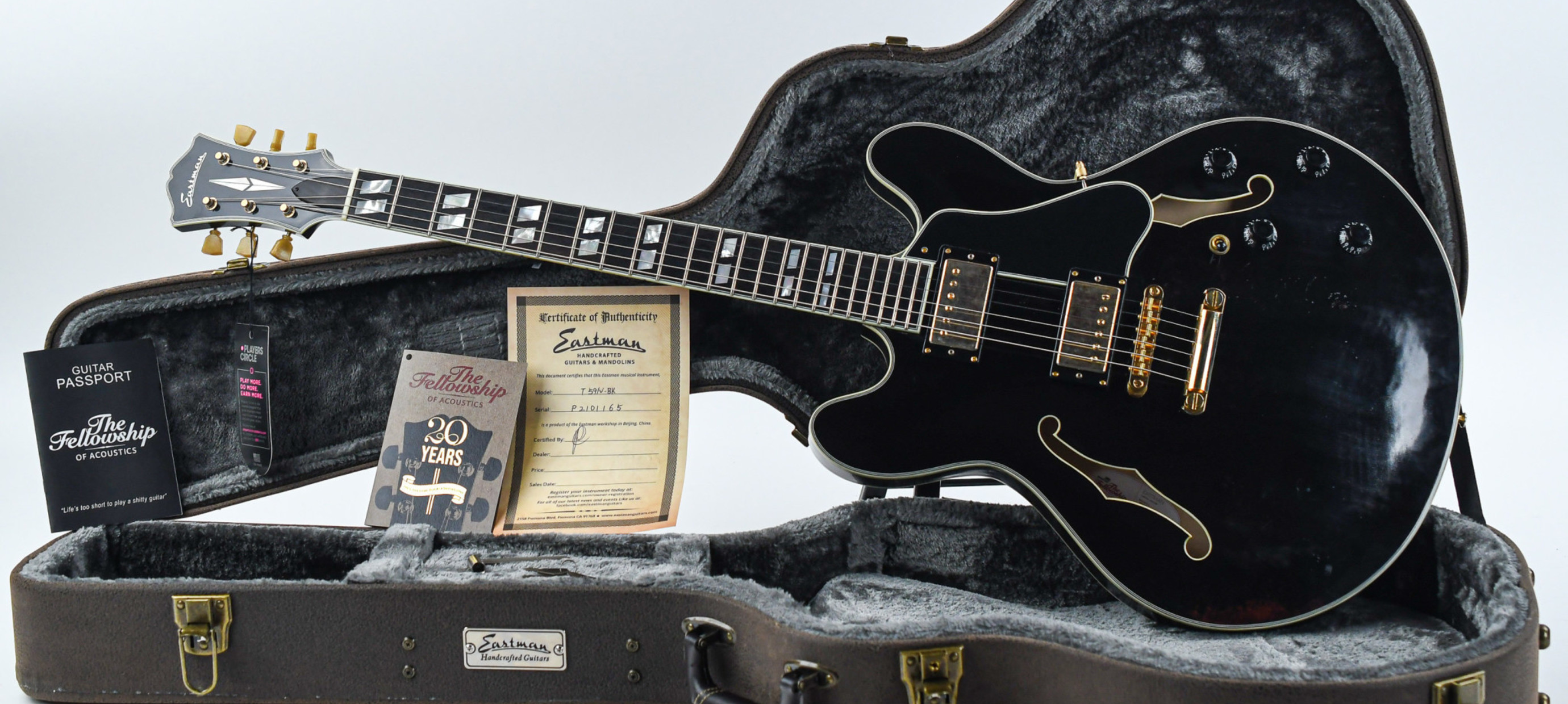 To celebrate our 20th anniversary, we asked the best luthiers in the world to make exclusive guitars, so earlier this year we got the first models from Collings, McNally and Kevin Ryan that have exceeded our wildest expectations. And then we haven't even talked about those great models from the Martin Custom  Shop, because we got a Martin  D18,  00018  and a  D28  with  Adirondack tops for our birthday!
A lot of these guitars have already found their way to happy owners, but there is even more, because now that the store is fully open again, we want to celebrate all year round!
Lowden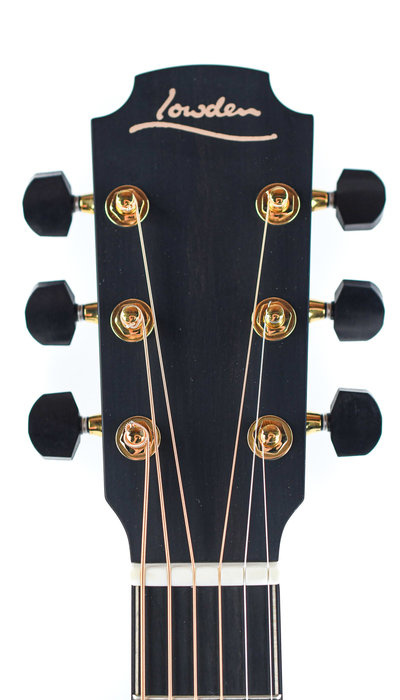 Of course we invited Lowden to our party, because we have been a Lowden dealer for years and in our monumental villa in Dedemsvaart we have even decorated a special room for this great brand.
The Northern Irish Wood Alchemist has gone all-in for these guitars and treats us to a truly  masterful instruments. For the top he chose more than 1000 years old Sinker  Redwood  and for the back and sides George Lowden opted for jet black African Blackwood. The finishing on these guitars is as only Lowden can do it, so we see a beautiful Koa binding and an exclusive bronze logo in the headstock. Available in popular sizes S and F. Is that a piano I hear? Maybe a church bell? No: it's a  Lowden.
Santa Cruz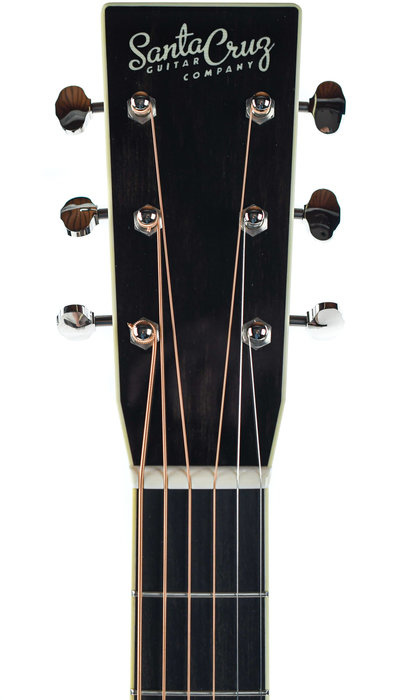 Richard Hoover of Santa Cruz Guitars is arguably the worst businessman out there and that makes him one of the nicest and best luthiers in the world. He doesn't think about costs and profit margins for a particular model. No, none of that, because the price tag comes at the very end of the process, because he just wants to make great acoustic guitars, knowing that there are guitarists out there who will appreciate the unique Santa Cruz quality. That is risky business and maybe even a little bit crazy.
Thanks to this slightly mad strategy, Santa Cruz has been supplying rare and highly sought-after top notch acoustic guitars for decades. We are very proud that Santa Cruz also started working on some guitars for our birthday and one of the results is an OM Grand with a beautiful  Carpathian  Spruce  top . This guitar shows what Santa Cruz is so exceedingly good at: voicing guitars towards a sublime balance. Whatever you play, it all sounds great.
More Collings Guitars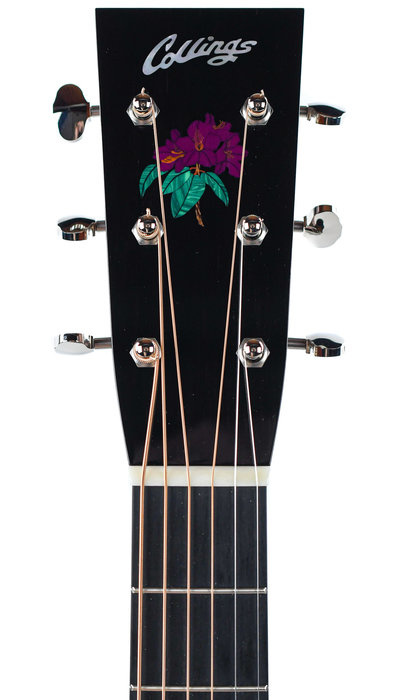 We have already received some smaller models from Collings (including an OM and a 001) but now the larger version has arrived: the Collings  dreadnought  D2H which of course also has that beautiful rhododendron inlay in the headstock as a subtle nod to the vegetation in the park around our guitar villa. The rest of this instrument also looks like a work of art: beautiful rosewood for the back and sides, understated inlays in the neck and a beautiful Sitka  spruce top, framed in glorious herringbone.
More Eastman Guitars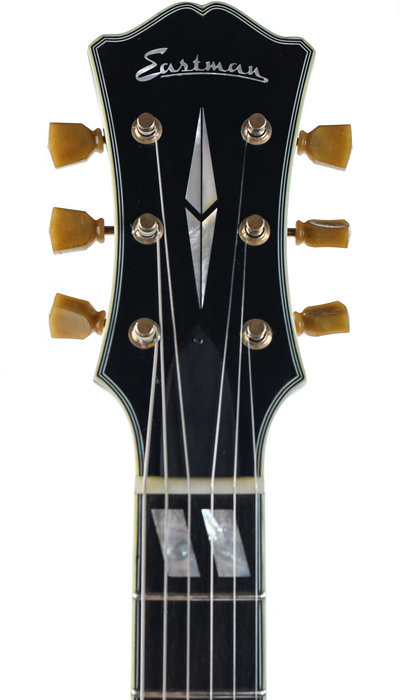 We also received some beautiful gifts from Eastman and now we can add the Antique  Black T59 to the list. A gem! Eastman knows how to make exceptionally good instruments at very competitive prices and this is no exception. A very thin, varnish  finish, golden hardware and a cool inlay make it seem as if this Eastman has put on a velvet to visit our birthday. He/she shouldn't have, because at The Fellowship we don't have a dress code, but we're still super happy that this guitar dressed up the way he/she did. Travels in a very sexy suitcase.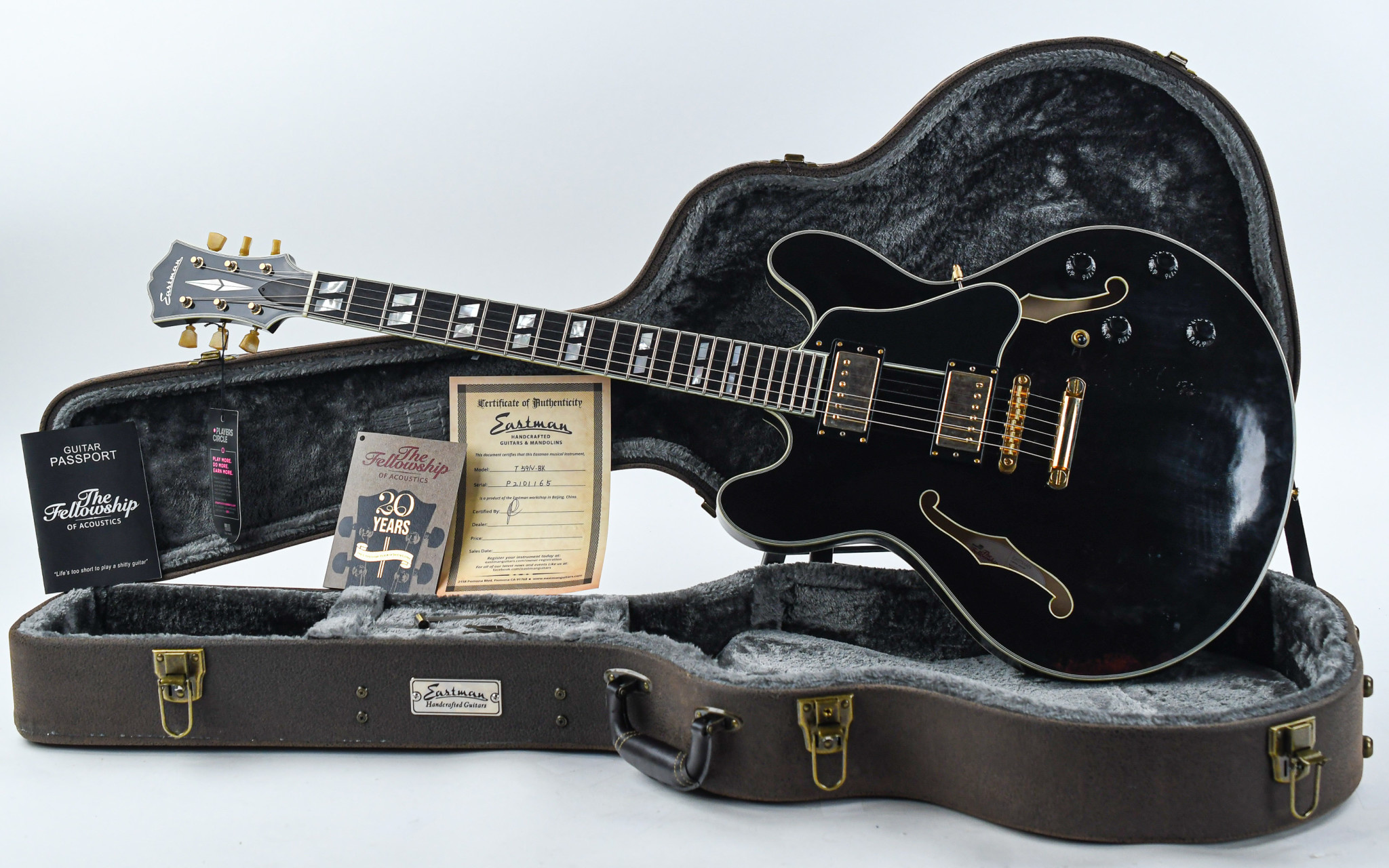 Free Goodiebags!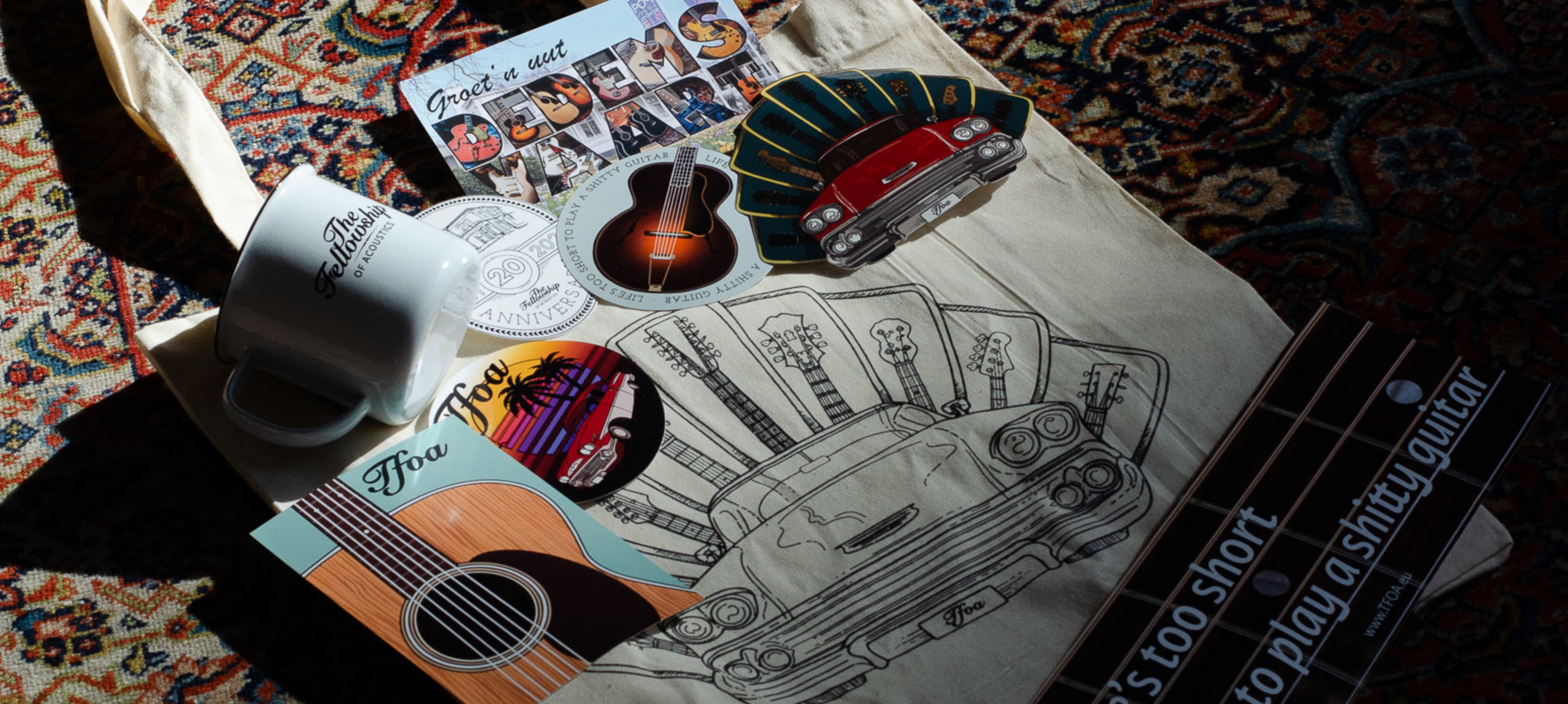 Would you like to know more about our Anniversary guitars? Feel free to contact us. And if you decide to buy a guitar, we have even more good news. Because 20 years of The Fellowship of Acoustics is packed with friends, memories and guitars and as befits a good birthday party, we thank you all by giving something back.
With every purchase above € 350, - you will therefore receive a free  limited edition goodie bag filled with exclusive TFOA merchandise, consisting of:
Limited Edition 20th Anniversary Metal Pins
Limited Edition 20th Anniversary Stickers
Limited Edition 20th Anniversary Mug
Limited Edition 20th Anniversary Tote Bag
Limited Edition 20th Anniversary Bumper Sticker
Limited Edition 20th Anniversary Postcard