Ever wonder what you get if one of the most refined guitar players out there, gets together with one of the most refined luthiers?
Well…how about something like this:
Collings has been making crushingly beautiful acoustic and electric guitars for years. And they are adding a winner to that list at this year's NAMM 2021 Show: The JL470.
Made in collaboration with master guitarist Julian Lage with whom they previously put together a great acoustic OM model.
What's so special about these electric guitars?
These JL470 guitars are built around the two pick ups: Ron Ellis Ellisonics. They offer a very nice low end, eloquent, warm mids and crystal clear trebles, without it getting annoying anywhere.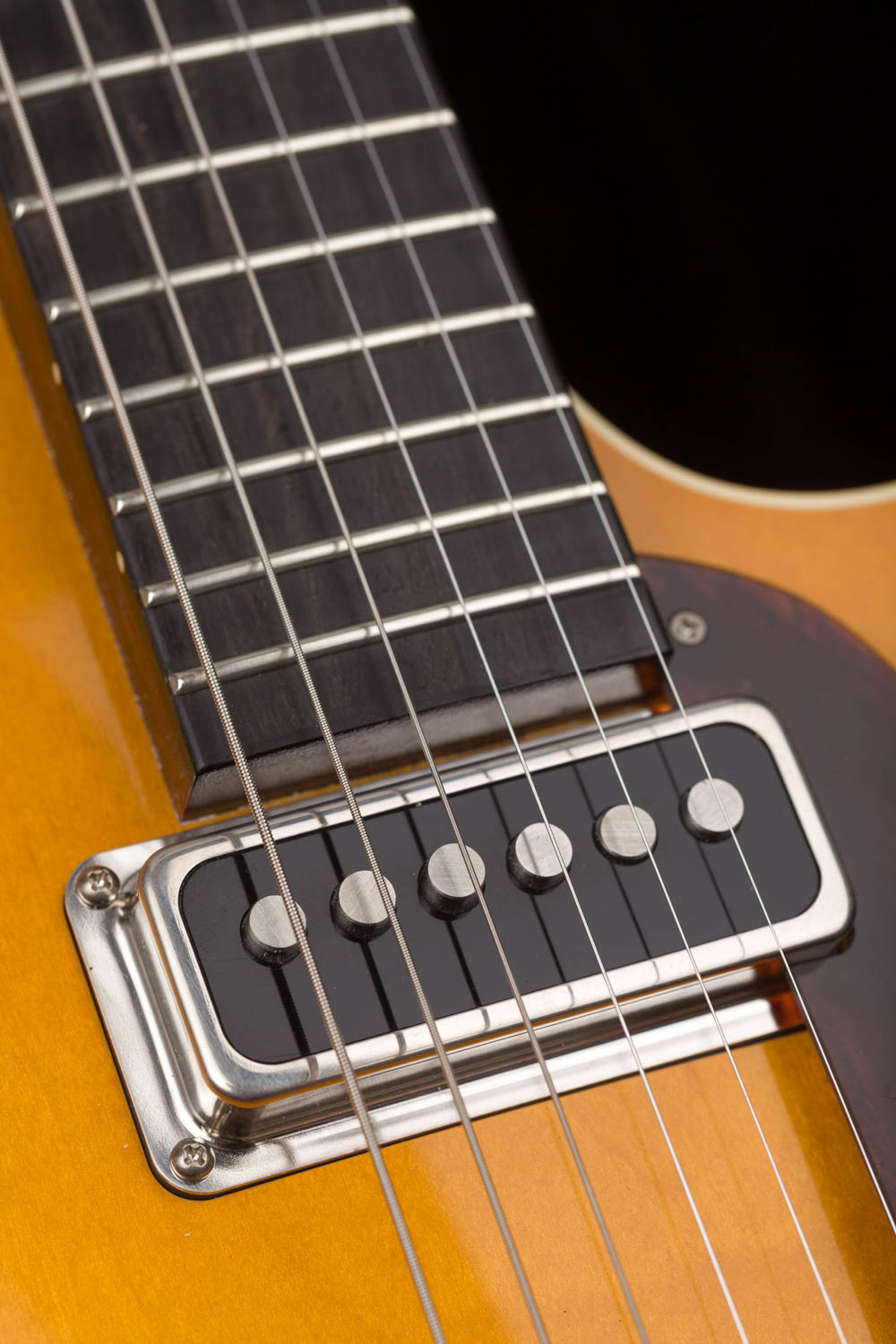 To emphasize all these beautiful tones as much as possible, Collings created a semi-hollow body of mahogany with a laminated maple top and of course there is a very thin and resonant nitro finish to top it all off. The sum of all these parts creates a sound that is completely new and yet it clearly leans on tones we know and love: the warmth of an ES335, a touch of  Tele-Twang, a hint of Les Paul, a subtle edge of Gretsch and we even spot some of the transparency of a very good Strat. It is all there, very nicely and successfully blended into a delicious new voice.
A Bigsby Tremolo with a Tune-o-matic bridge and solid Waverly tuners ensure that this guitar stays in tune, the ebony fretboard with effective inlay looks glorious and the colour options go from black via sunburst to 'blonde' making it near impossible to pick just one of these three.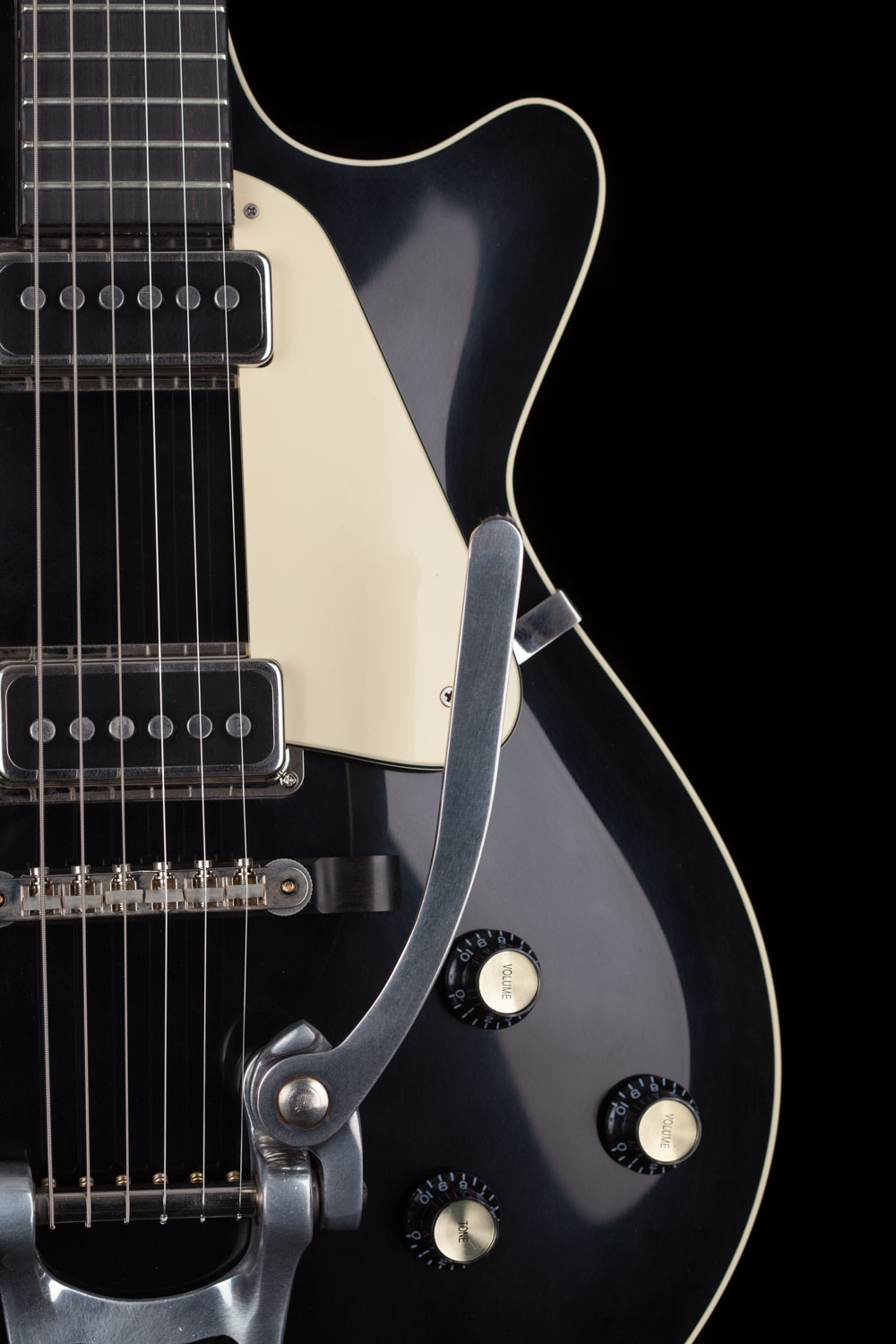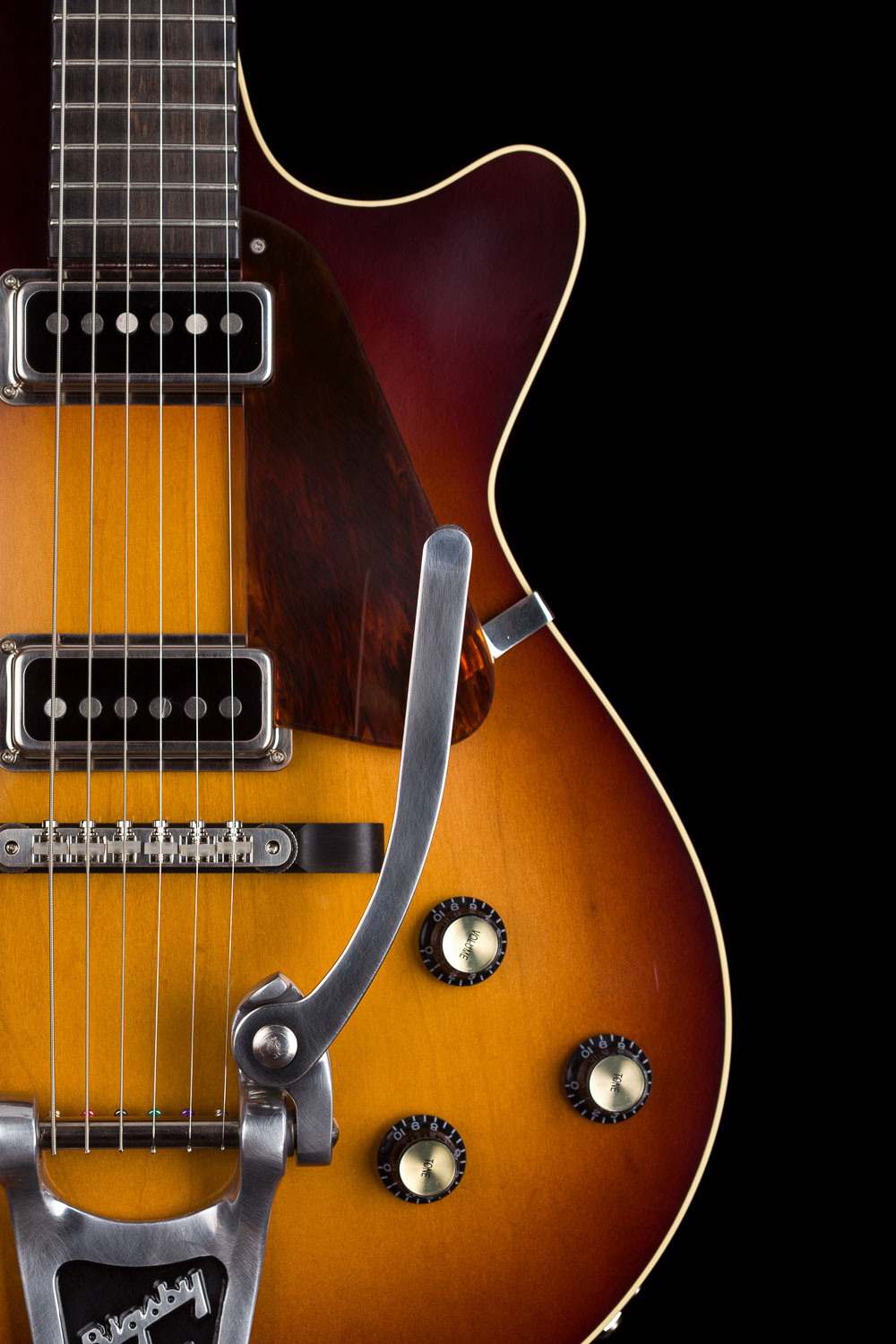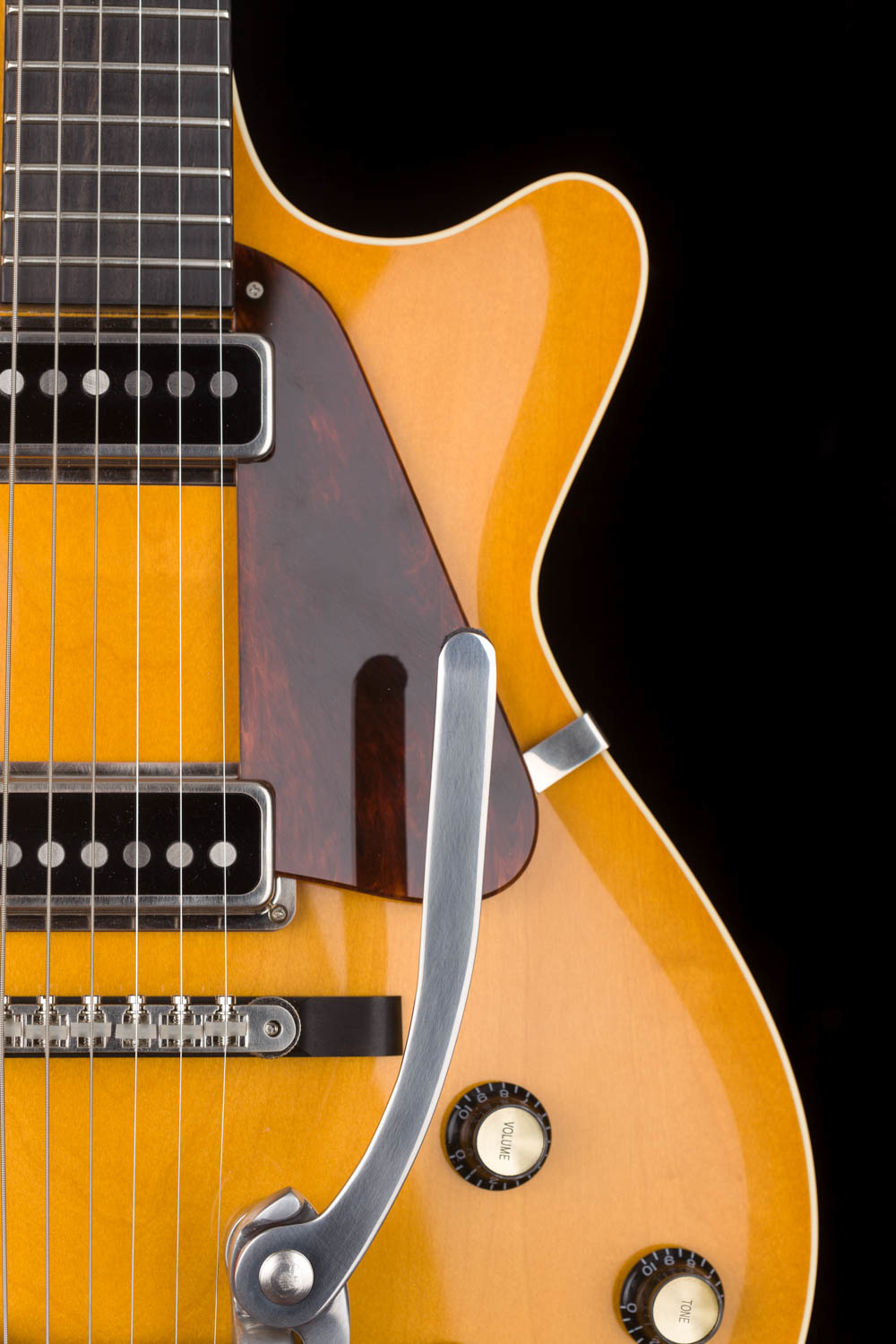 Together with Julian Lage, Collings has again succeeded in creating an instant classic that plays like a dream! The transition from the body to the neck is also completely redesigned for a seamless transition and the neckshape runs from a solid C to more of a V profile and that makes solo-ing up the neck so much easier.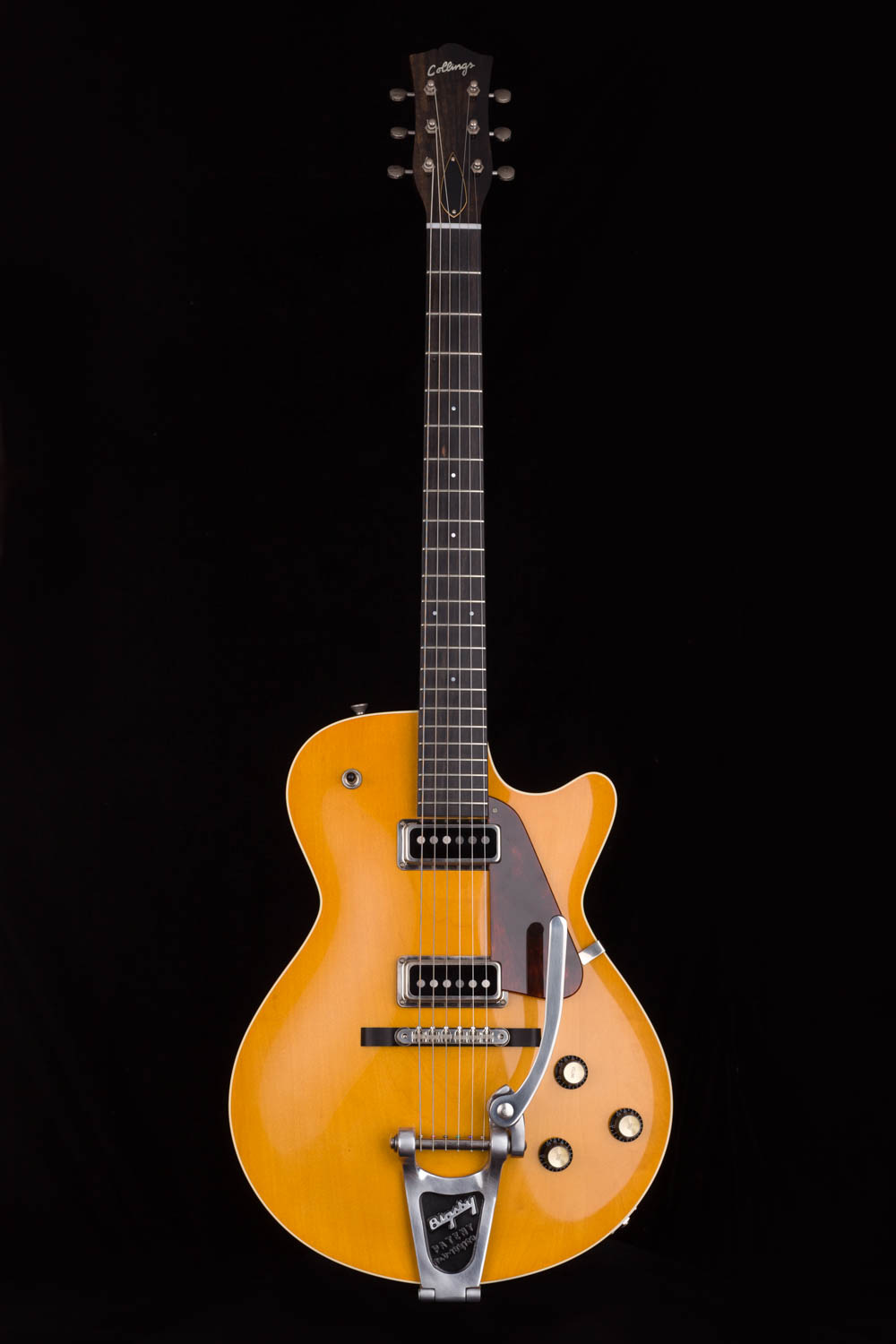 Want to know more about prices and availability? Feel free to contact us. Our Fellows are always happy to help you out.