Erik Bogaards - 05 / Aug / 2021
Unique 20th Anniversary guitars at The Fellowship of Acoustics
This year the Fellowship of Acoustics celebrates its 20th anniversary with some very special guitars, because life is just too short to play a shitty guitar! The best luthiers in the world have created unique instruments especially for us, and for you.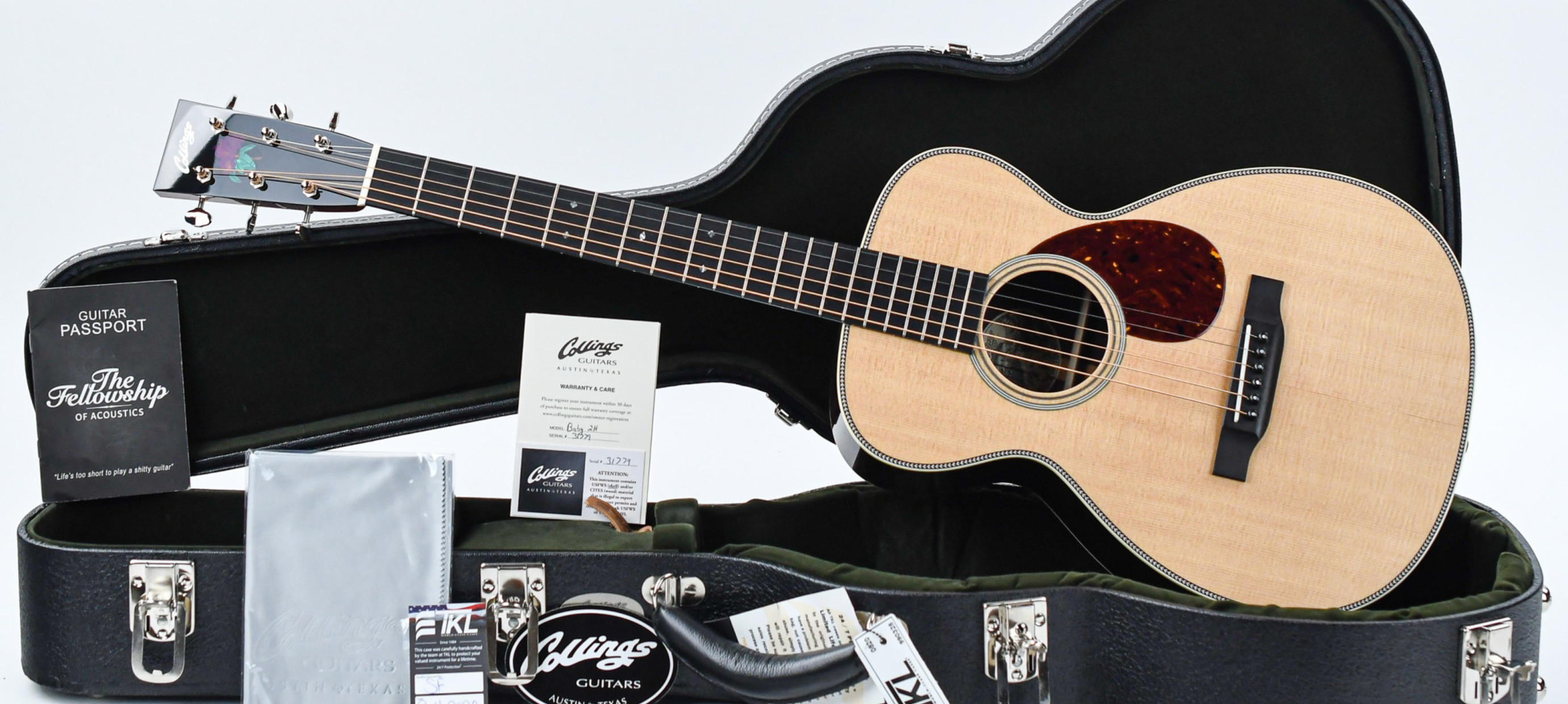 JUST IN: Martin limited editions with Adirondack!
As a Martin Custom Shop Expert, we cannot imagine celebrating our 20th birthday, without Martin Guitars. We are thrilled that in collaboration with the legendary builders in Nazareth we have been able to put together a special line of limited edition guitars.
We've chosen a beautiful upgrade of the classic 18 series. Normally these guitars are made of a mahogany body with a sitka spruce top, but at our request the top is Adirondack spruce in an very limited run.  This tonewood gives the guitars a powerful, pronounced voice, which will only get better as these guitars get older. Adirondack is often only available at Martin through the Custom Shop, but thanks to this super celebration deal you can now try out these guitars in our store without putting in a custom order and they are priced far more affordable.
Available as Dreadnought,  000  and even as  OM. The Orchestra Model is an extra special treat, because this model is no longer available in the standard 18 series from Martin. We are happy to add this model to our birthday list, because it is a real all-rounder and thanks to the Adirondack an absolute stunner.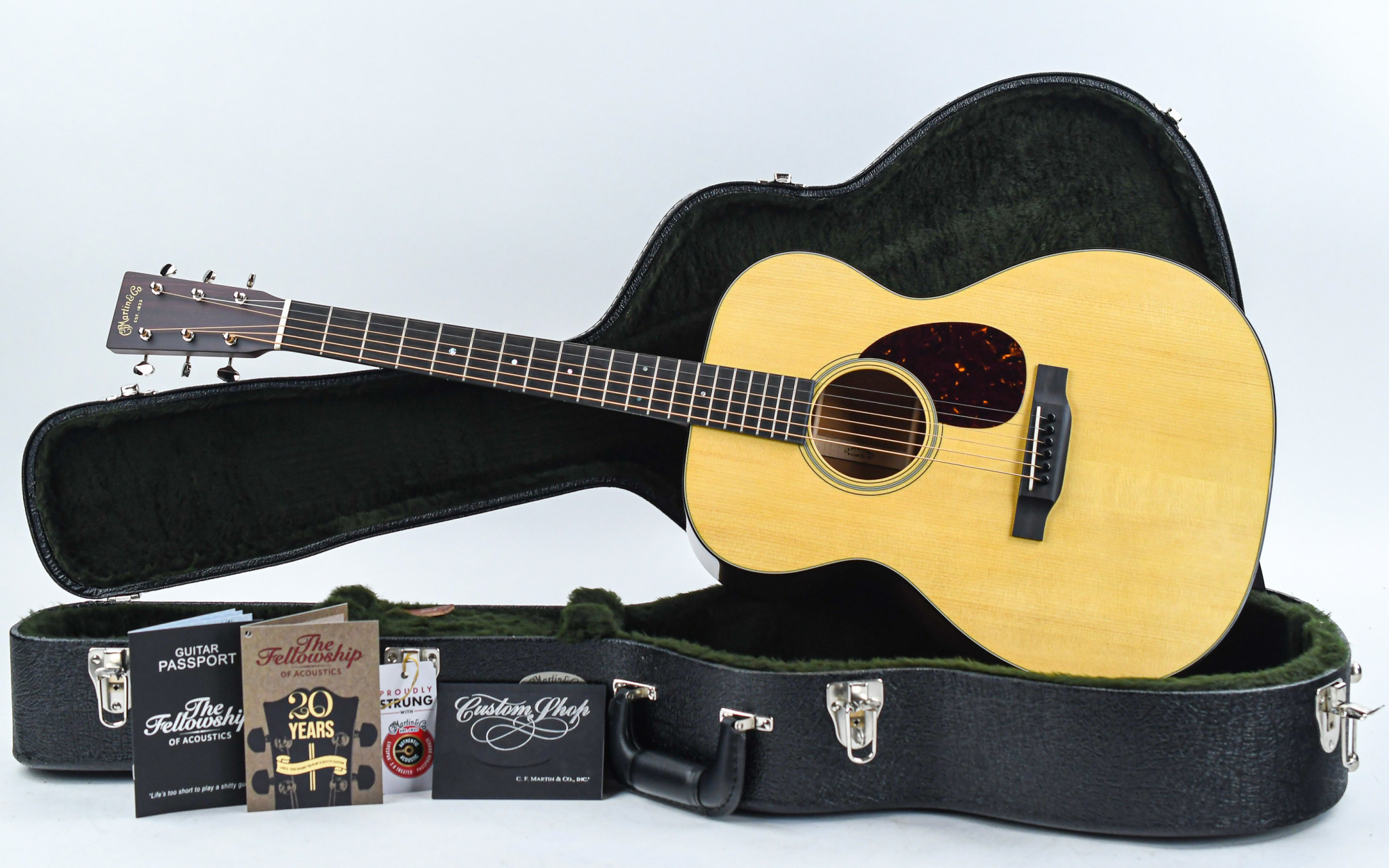 Collings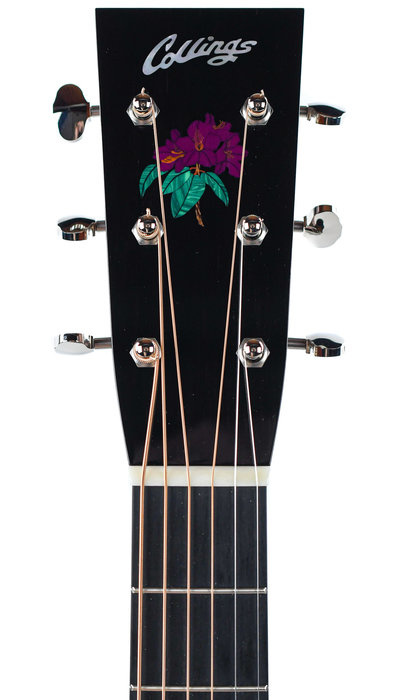 Rudi Bults started a very lucrative trade in rhododendrons, first he sold 1,000, then 4,000 and later on this grew into a complete gardening and landscaping company. Eventually Rudi got tired of that, sold the business and took six months to think about what he really wanted to do next. He imported four vintage Martin guitars which he sold within a week: the very beginning of the Fellowship of Acoustics that 20 years later has grown into one of the largest guitar shops in the EU,  located in a magical building in Dedemsvaart and the adjacent park is filled with… rhododendrons!
Traces of this wonderful history can be seen in this Baby  Collings. It has a small size but sounds more than grand. Normally Collings makes understated acoustic and electric guitars of exeptional quality, and without too much 'bling'. That's why we are so happy with this unique instrument that has all the quality you would expect from a Collings guitar, but especially for our 20th birthday the luthiers from Texas went all out with a beautiful rhododendron inlay in the headstock. Also available in the slightly larger  001 model
Eastman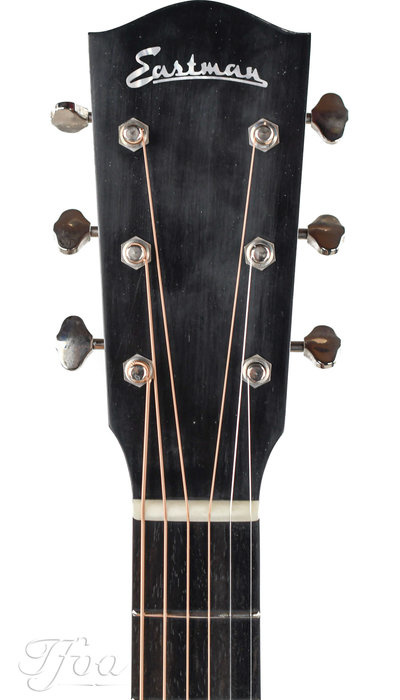 The Fellowship has had a very special relationship with Eastman for years and as guitargeeks we are very happy to see that the brand is becoming more and more popular and widely available. We understand why they are so successful, because Eastman manages again and again to make great acoustic instruments at a very competitive price, without compromising on quality. The offer is huge: from mandolins to hollow-body jazz guitars, it's all there and it's all good. We have seen a lot of professionals and bedroom guitarists leave our store overjoyed with what Eastman has to offer.
The special anniversary guitars from Eastman are still on the way, but we are so excited about them that we would like to give you a sneak peak. If you would like to know more, please feel free to contact us.
Firstly, we expect the Eastman E10 00ss/V Black Beauty soon. That's the popular  round  shoulder  dreadnought  model, but finished in a very nice black 'varnish'jacket. Together with the adirondack top and the mahogany sound box, this becomes a killer  guitar.
Are you looking for this guitar with a more 'natural' finish? We also expect an E10SS TC Age Tone  Adirondack  Natural. His one has a  torrefied  top. This means that the wood undergoes an extra treatment that makes the instrument more stable and makes the guitar sound more open and more broken in.
Also on the way is an Eastman T64/v T Antique  Black TFOA LTD. We had one of them before, but in a sunburst finish.
Soon one of these beauties will be available in black as a The Fellowship exclusive.  
Mcnally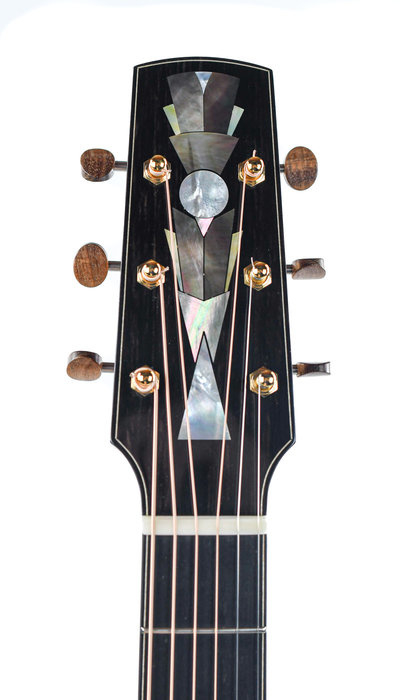 A guitar builder who learned the tricks of trade at Lowden  and Atkin must have some golden guitar hands, so when we heard that this builder was going to make guitars under his own name McNally,  we had to get them to Dedemsvaart as soon as possible. They are great instruments harboring everything that makes classic American guitars sound so good, but without losing the beautiful dreamy depth of some European guitars.
That's why we asked  Cirian  McNally to build us two anniversary guitars and the result is even more than we dared to dream of. He has opted for a combination of the very rare Brazilian Rosewood and cedar. The lows, the mids, the highs: everything sounds great on these guitars with a unique art deco inlay in headstock as a bonus. Very special and collectable! Available in an OM and a slightly smaller  parlour  model
Kevin Ryan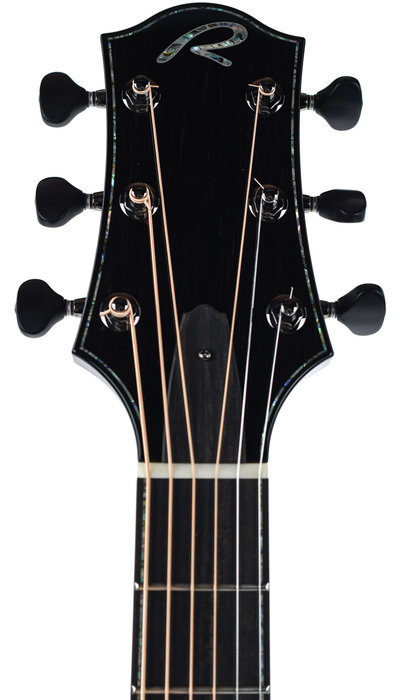 Over the past decade daughter Laura and son Coen Bults are also very active in the store in Dedemsvaart and Coen has developed a taste for his own favorites, like Kevin Ryan. The Fellowship once started with four vintage Martin guitars, and we still love vintage acoustic guitars, this builder is on the other side of the spectrum and makes revolutionary guitars, which you can rightly call the very top of 'high-end'. They have a unique combination of bevel and a soundport that provide a completely different experience while your playing. Really everything about these guitars has been chosen and made with a chilling precision, like  1000 years old wood for some models. The finish is beyond compare. Especially for our birthday we are expecting a  Nightingale Grand  Soloist  Kingfisher  and a Paradiso Grand Concert Kingfisher soon. With inlays  by artist Larry Robinson. Take a look at his  site  or  Facebook page and just dream away with our very own Adrian...
Would you like to know more about our Anniversary guitars? Feel  free to contact us and keep an eye on our socials and please subscribe to the newsletter, because there is much more to come to celebrate our 20th birthday!