Whilst Coen and Marc were already in Los Angeles for the 2020 NAMM Show, they decided to make a detour at Kevin Ryan's workshop!
Before we jump into the details, let's talk a little bit about where this brand of guitar comes from.
The seed for Ryan Guitars was planted at Christmastime in Southern California, 1984. Kevin Ryan—an Ohio-born cabinet maker and furniture designer—had recently taken a job in the thriving California aerospace industry, designing fighter jet models for transonic wind tunnel testing.
On this particular Christmas, Kevin received a book from his wife called, Guitarmaking: Tradition and Technology. The book explored techniques for building a steel string guitar by hand. A hand-made steel string guitar was still a relatively new concept in the 1980's.The majority of steel string guitars made in North America had always been turned out by factories with familiar names like C.F. Martin, Gibson, and Guild.
Immediately after reading the book, Kevin knew he wanted to be a part of the guitar-making community.
For the first few years of building guitars, it seemed like he was putting in 100 hours of work every week. He'd work days at the wind tunnel, constructing scale prototypes of emerging aircraft designs, then hurry home, have dinner, and spend long evenings constructing his first guitars. As the worlds of aerospace engineering and guitar-making converged, Kevin would consult colleagues on the most advanced ways to ensure the strength and responsiveness of the guitar body. Engineers normally tasked with outlining strength-to-weight ratios for stealth bomber wings were giving input on the design of guitar bracing systems, bridge design, and neck placement.
Now, let's get into the good stuff!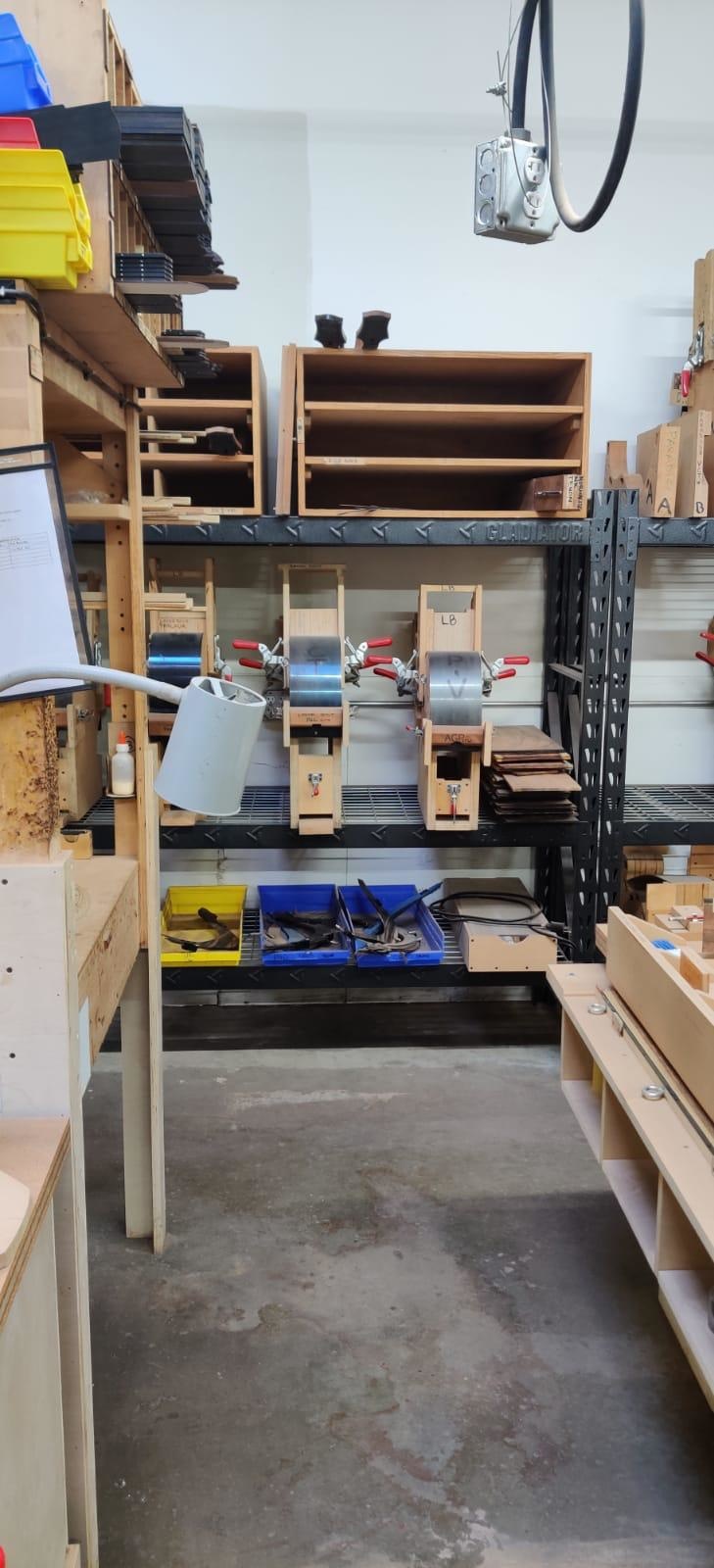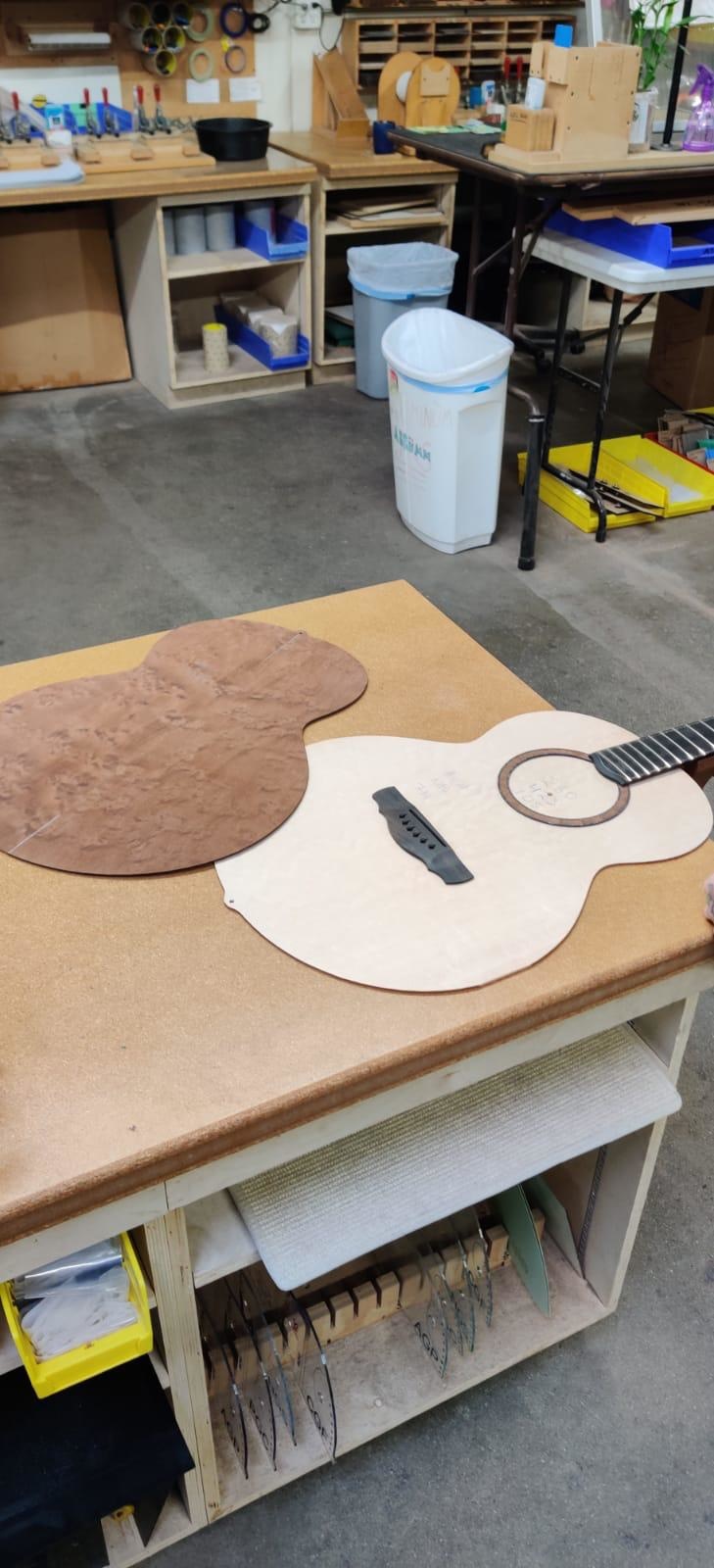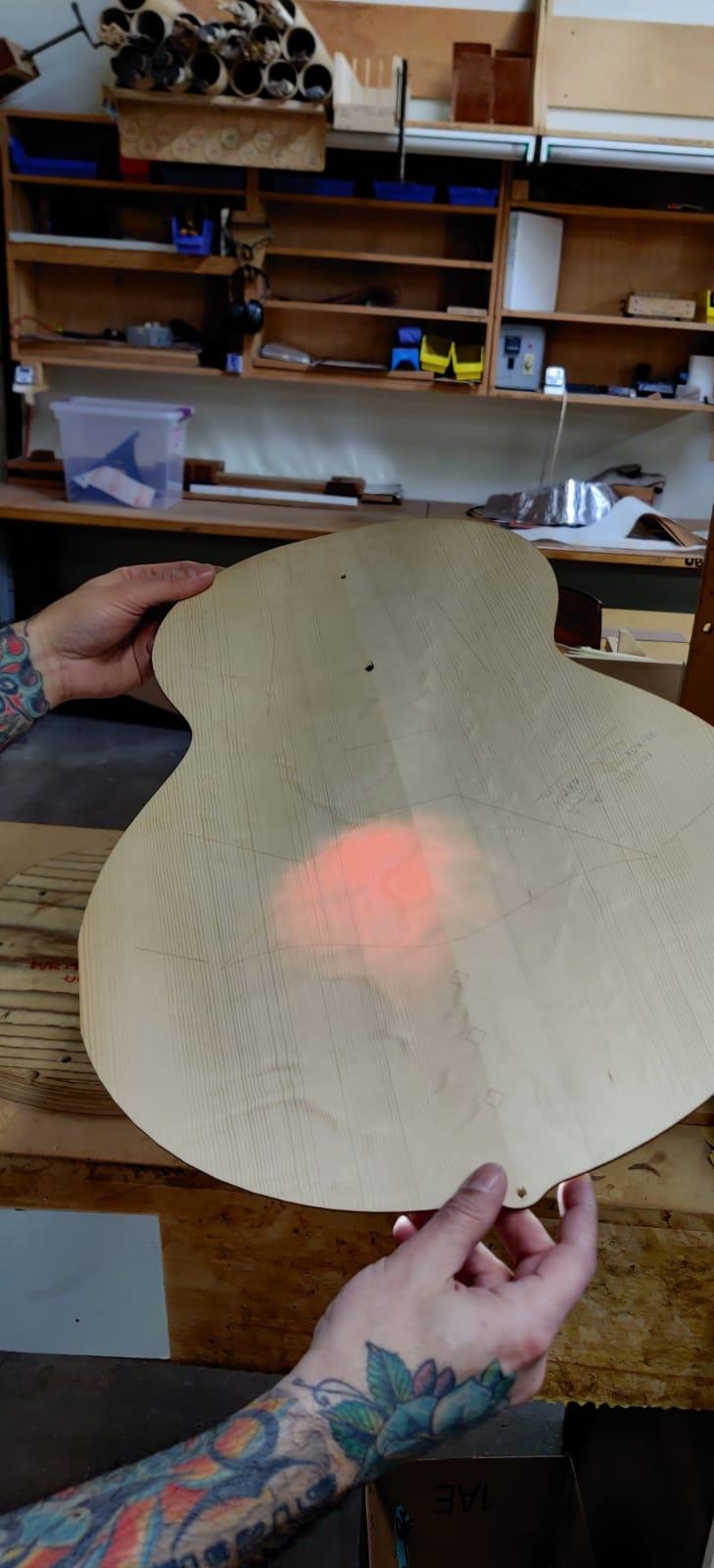 Here, Amilcar's showing us around the workshop a bit and showing some of the tops they're using. As well as showing us how they determine which tops are good enough for their guitars.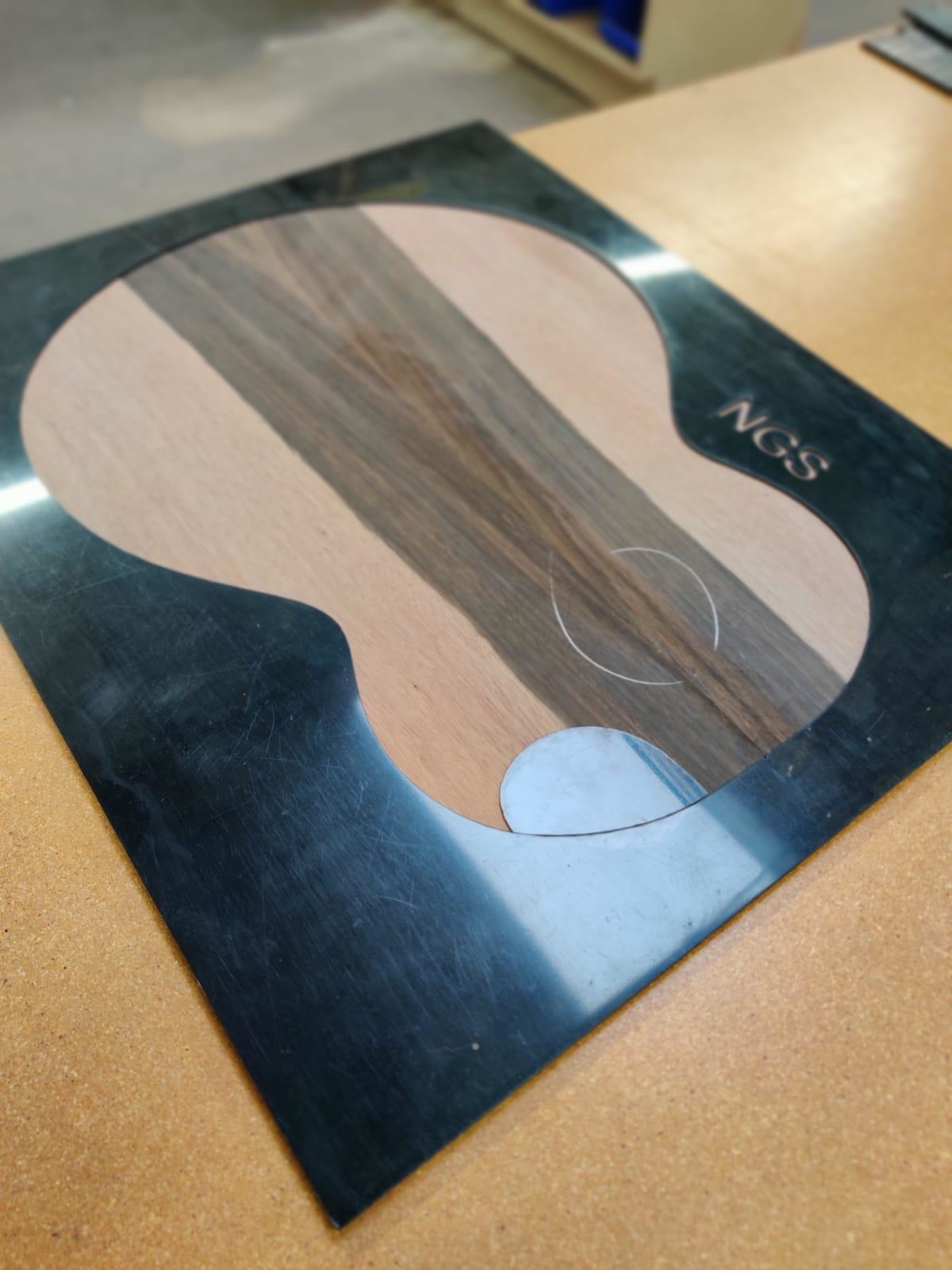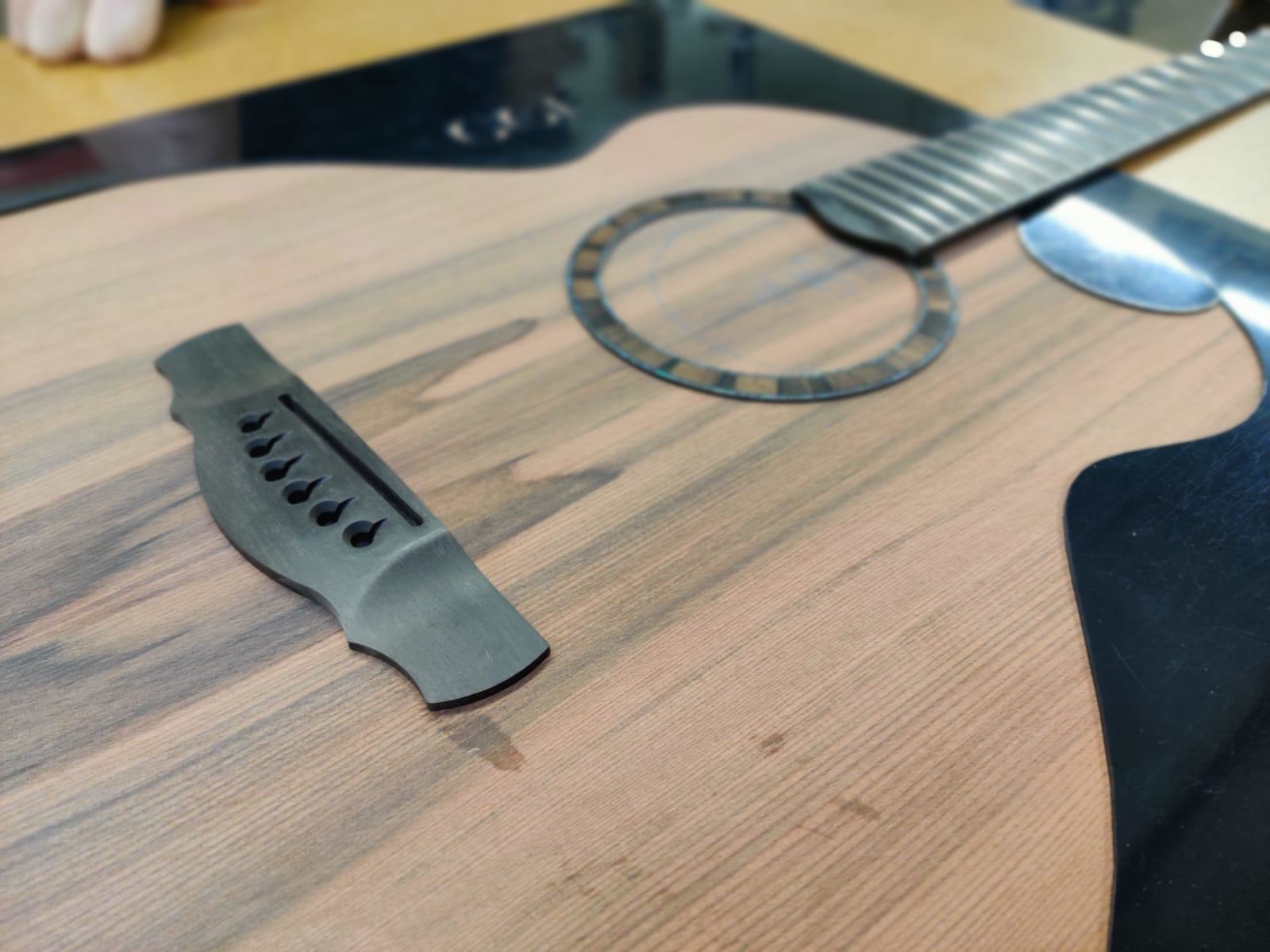 Some work-in-progress.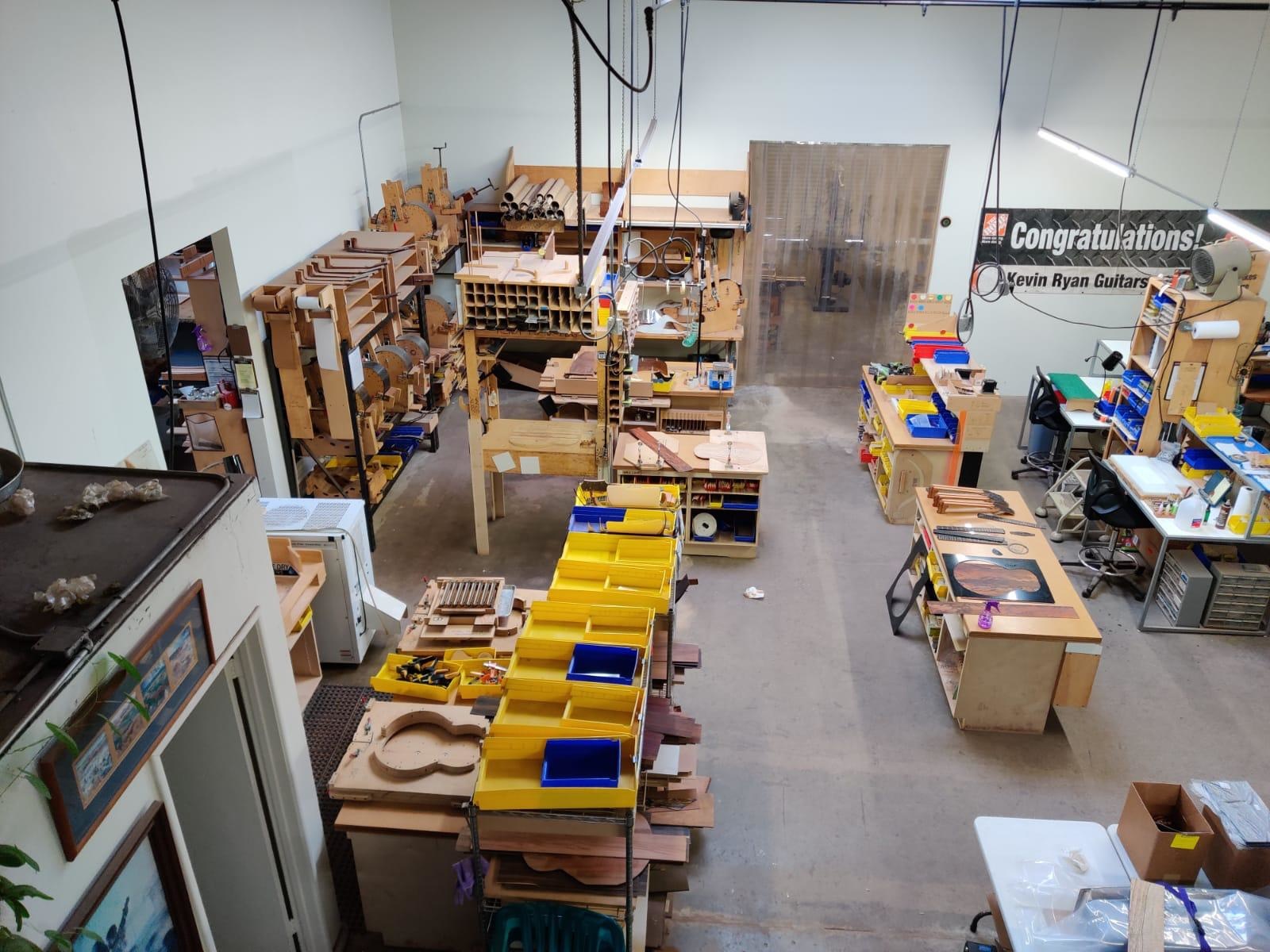 At the top you had a balcony with a full view of the entire workshop.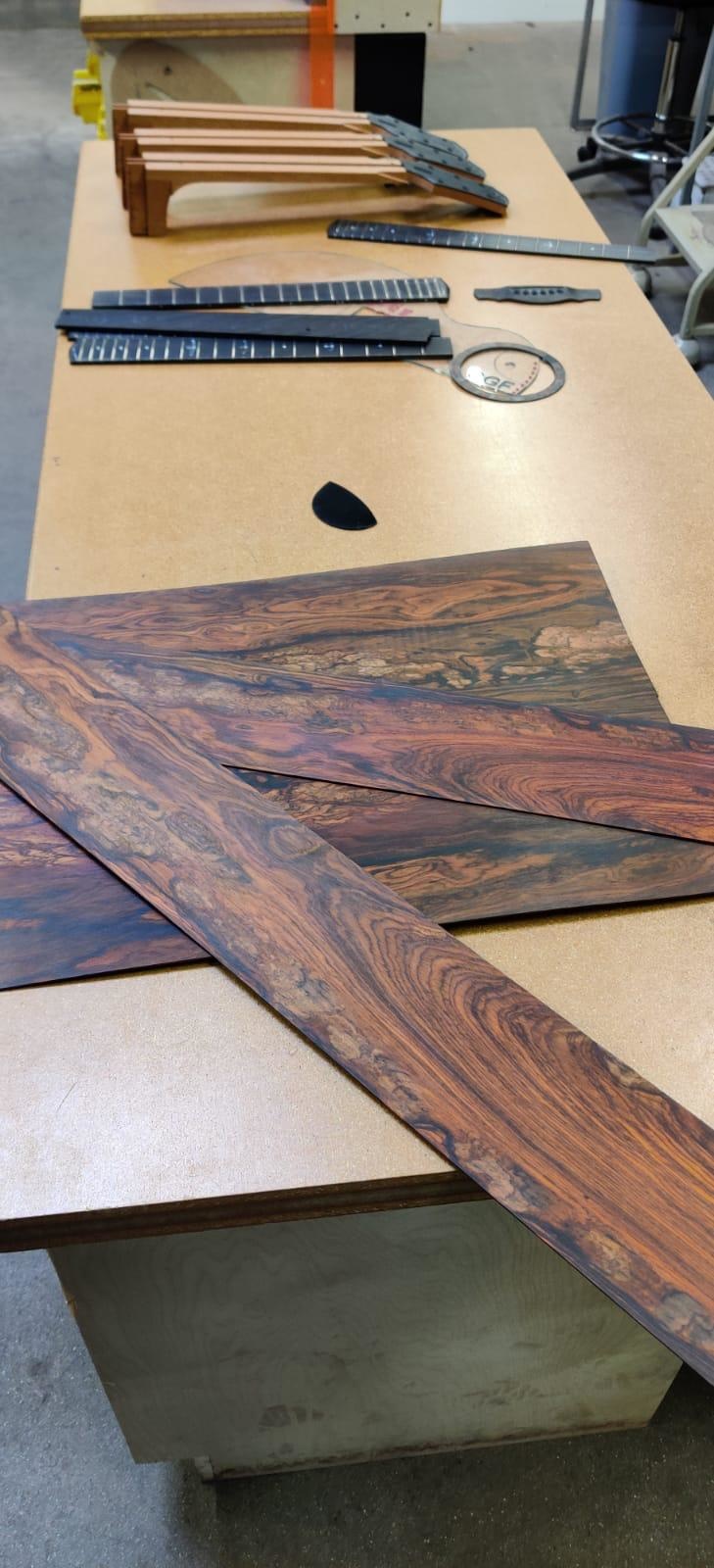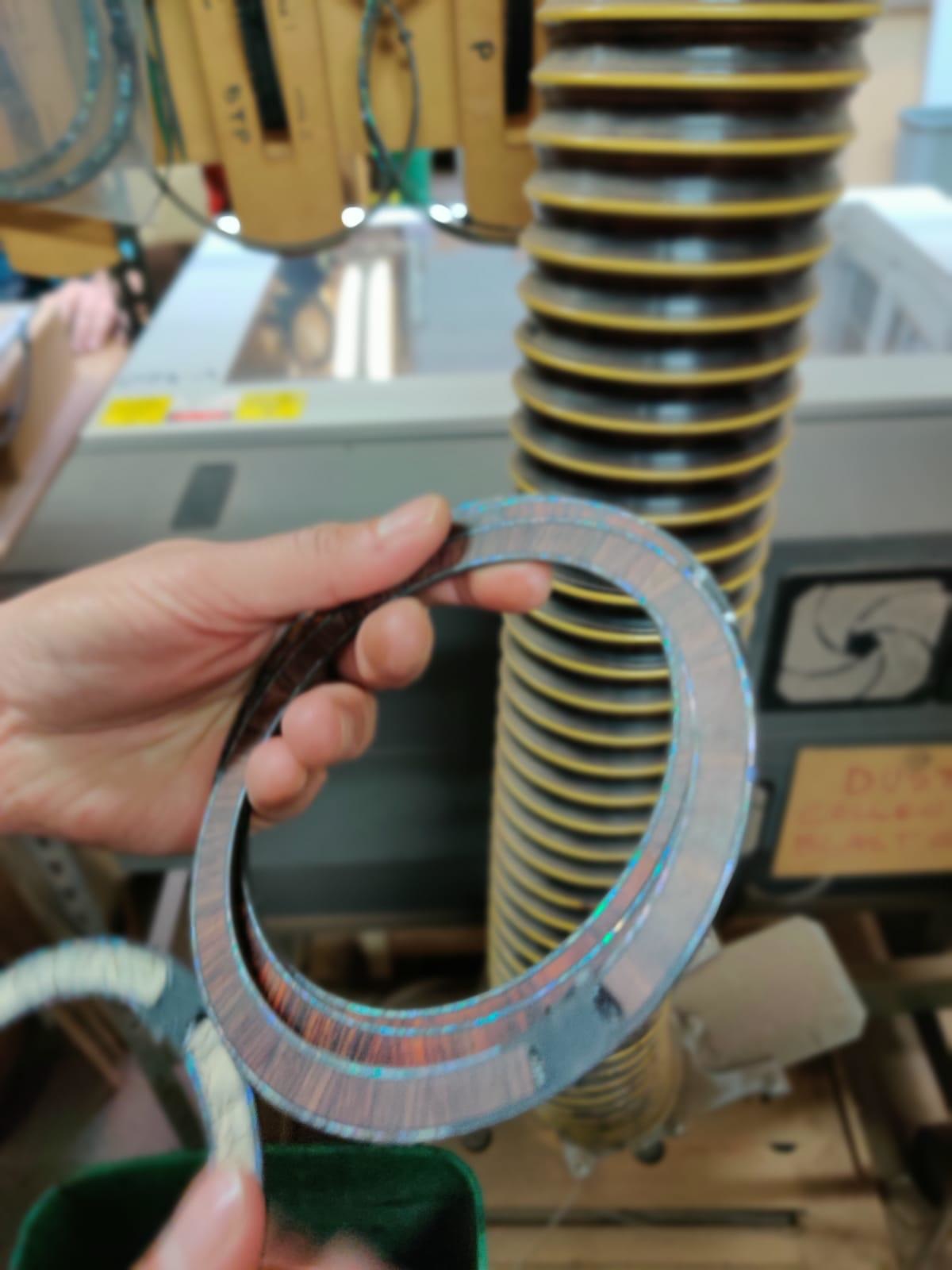 Some tonewoods, fretboards and rosette's ready for business!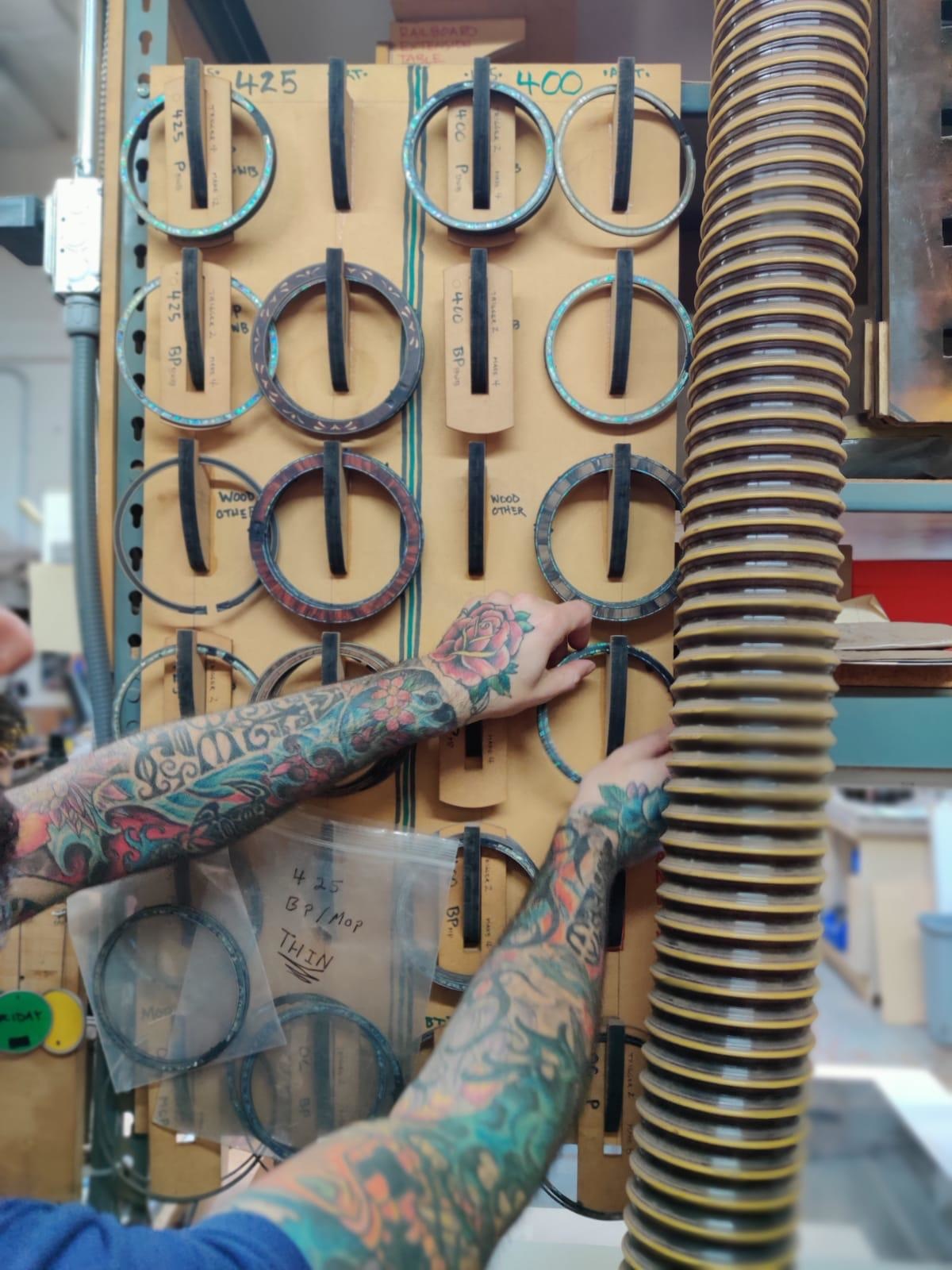 Amilcar is showing us around the workshop this whole time, explaining all the intuïtive methods they have for building such great guitars!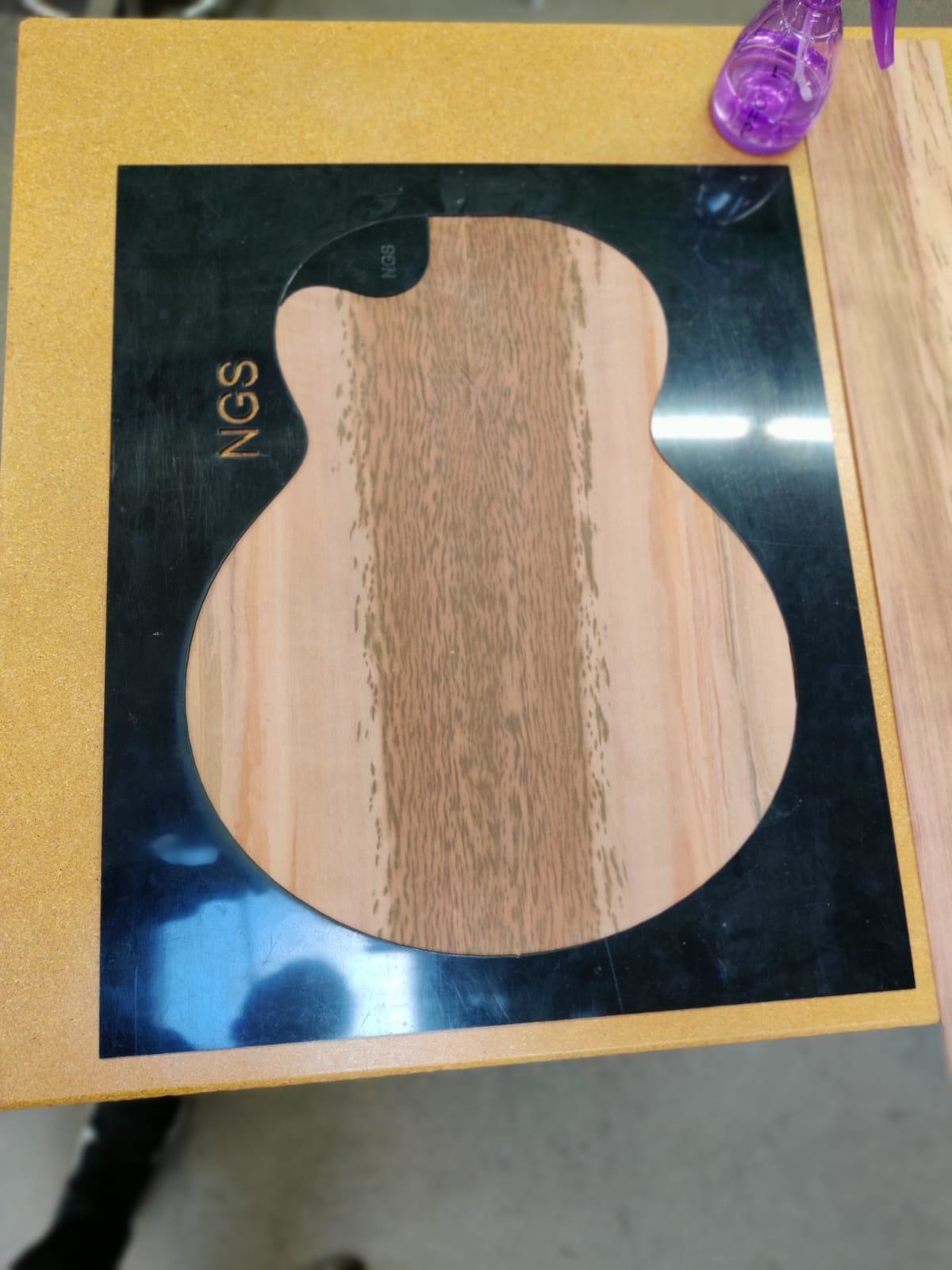 Here are a few tonewoods up for grabs at the workshop now. Interested in a pair? Feel free to contact us!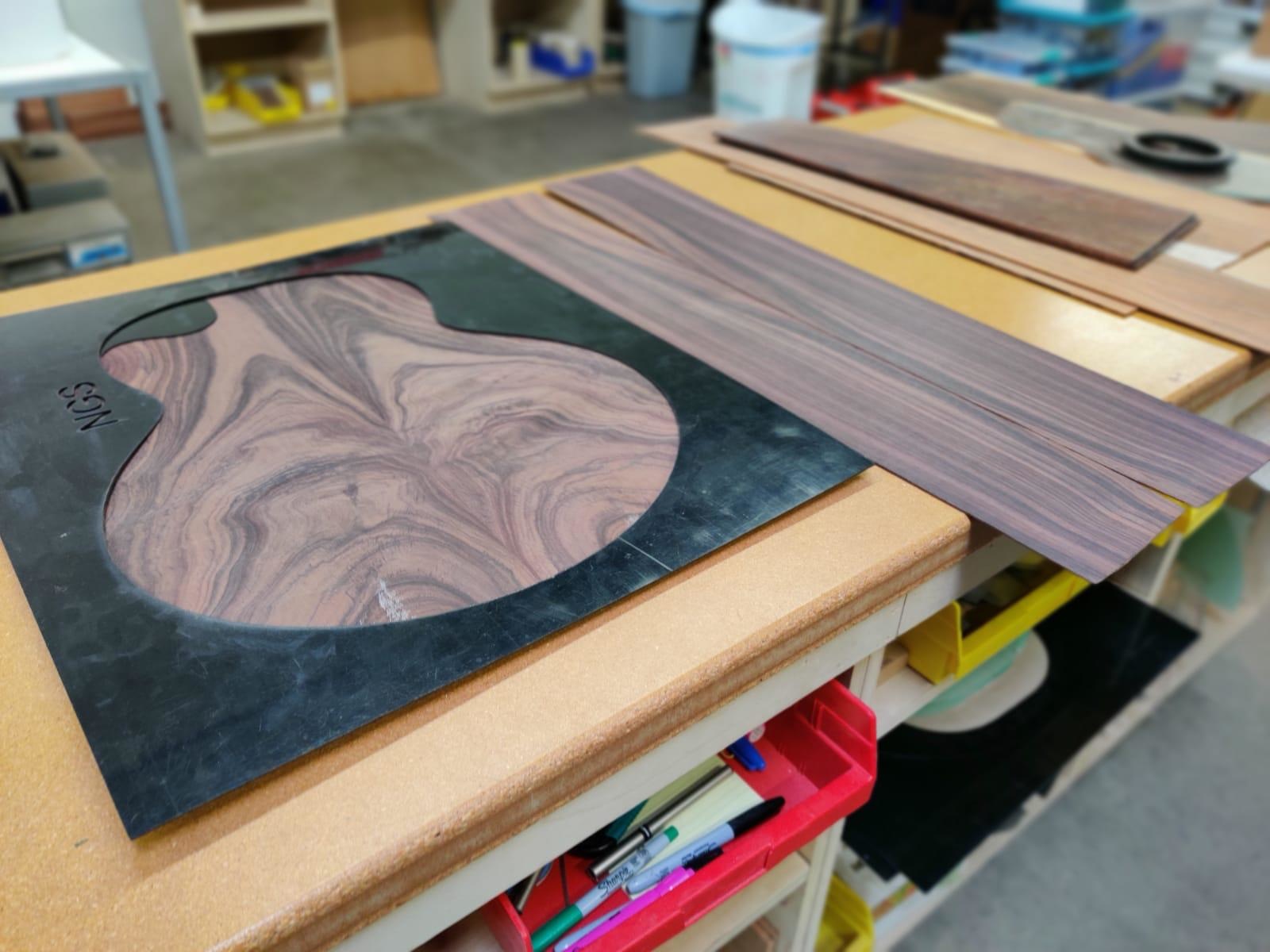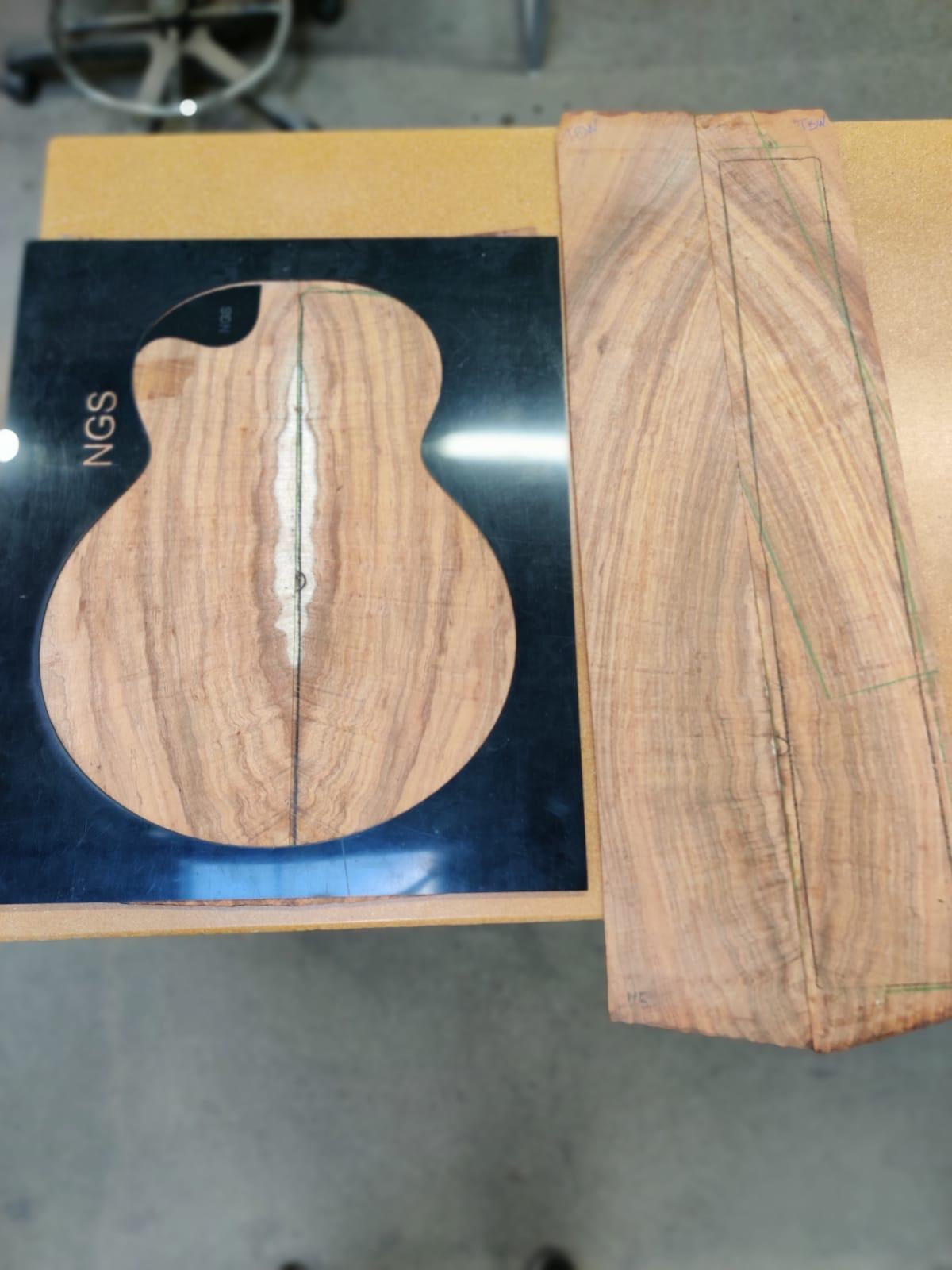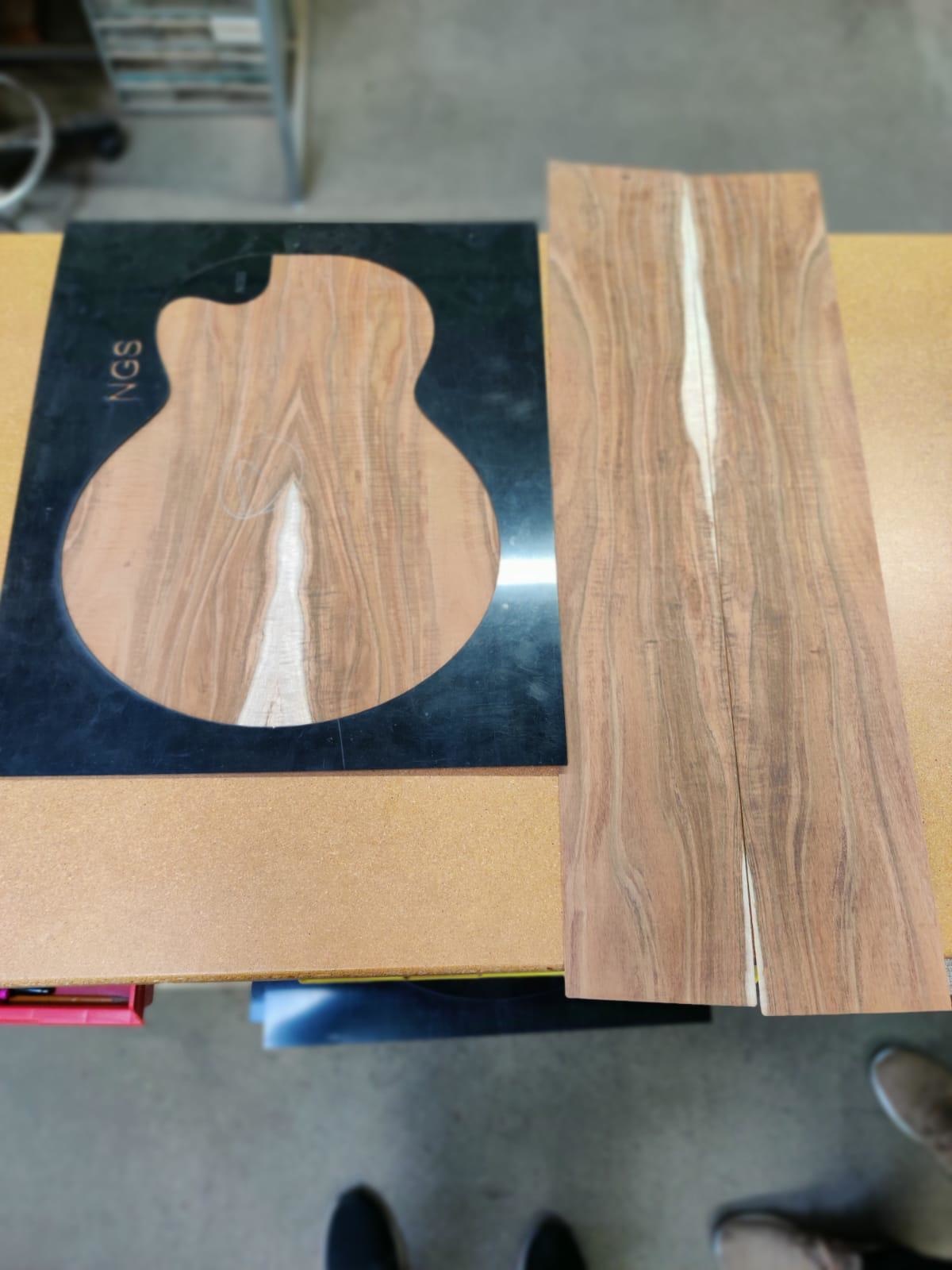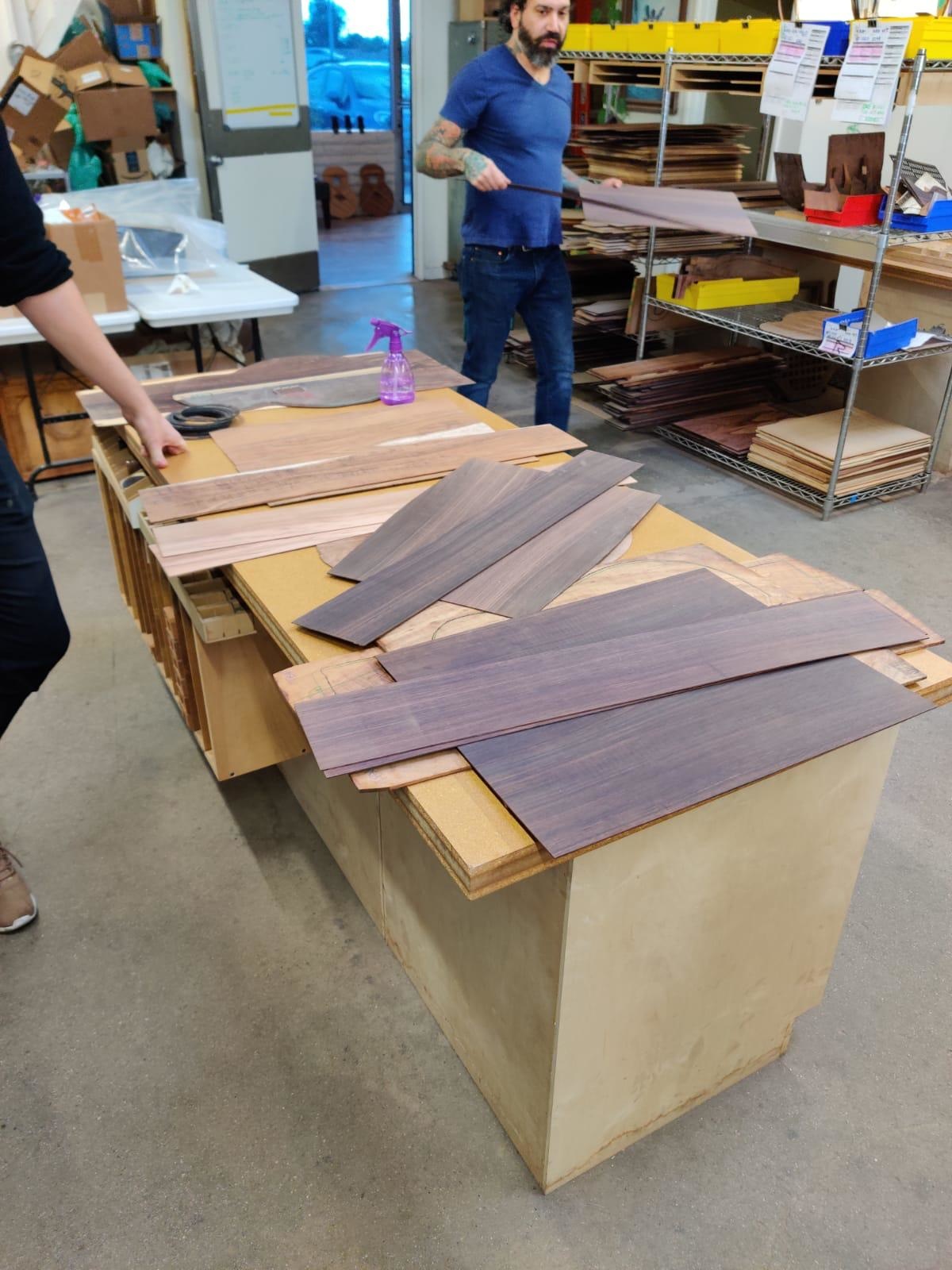 Amilcar showing us some more back & side options for the Kevin Ryan models.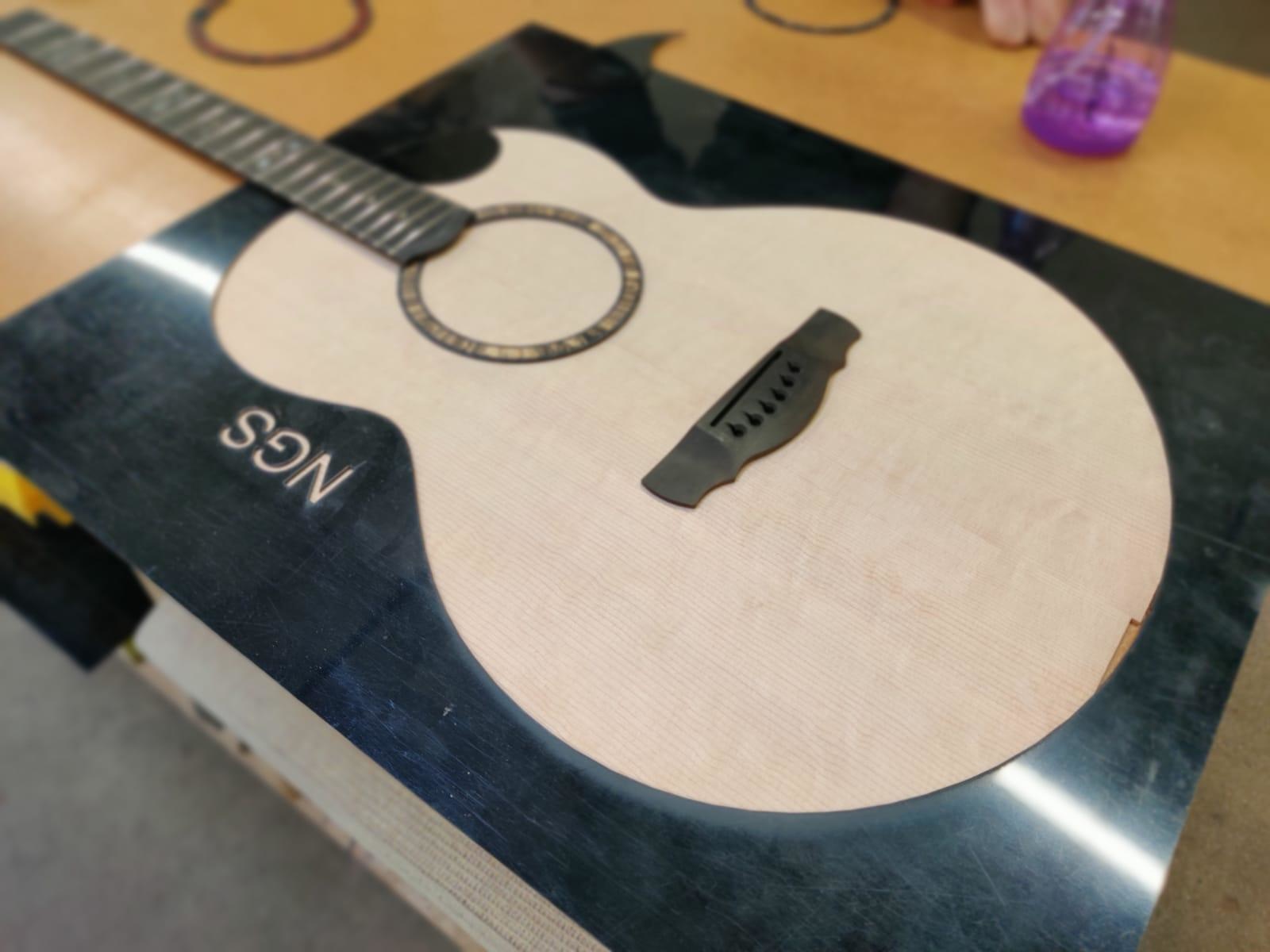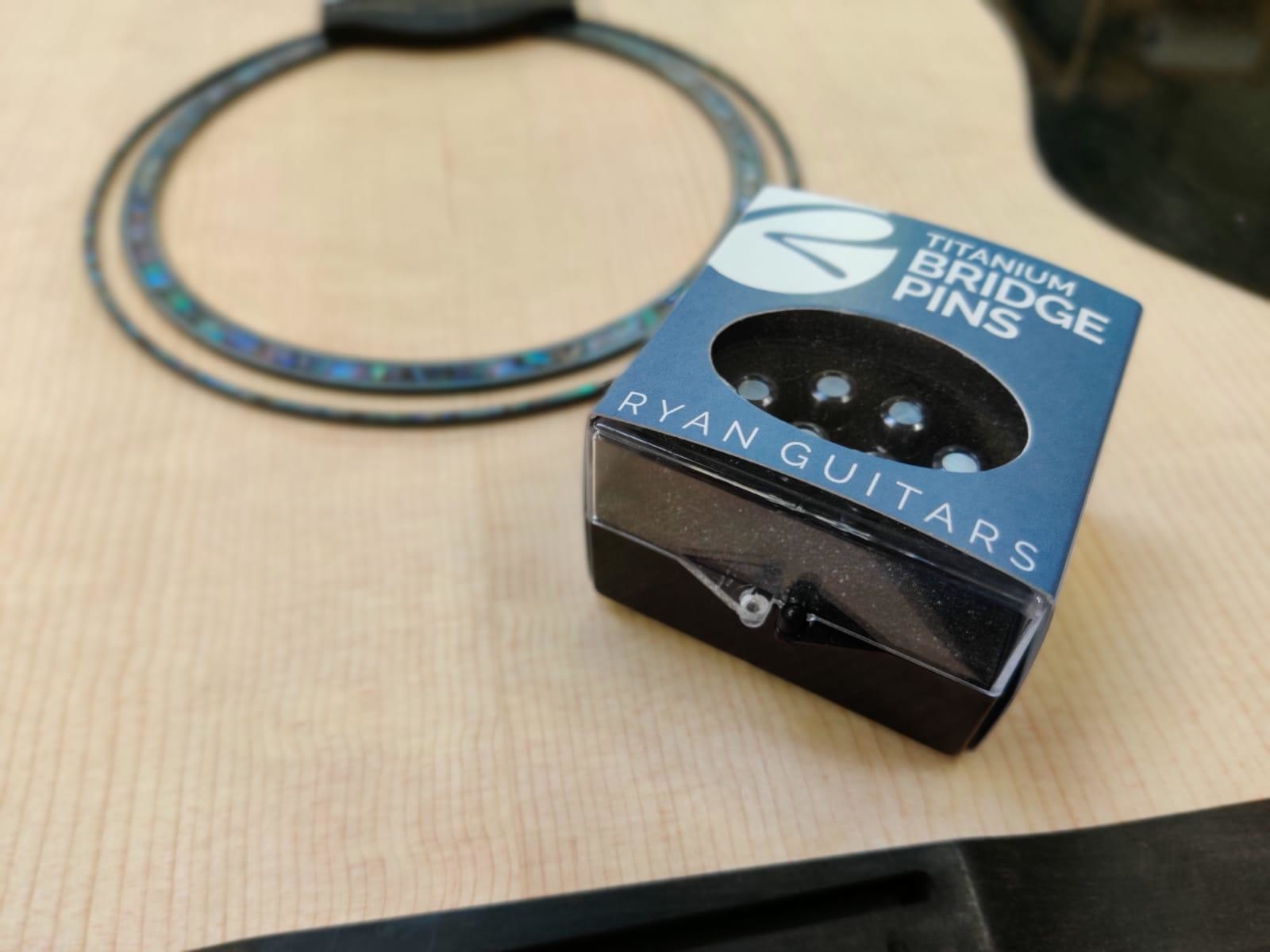 Lastly, here is a pair for Ryan Guitars Titanium Bridge Pins! They're available at our store as well and we have them up on our website as we speak; CLICK HERE!
Thanks for reading everyone, we hope you've enjoyed the pictures of the tour we received over at Kevin Ryan.