Erik Bogaards - 02 / Dec / 2022
Touchstone by Bourgeois: smartly made Boutique guitars with a modest price tag
Dana Bourgeois is perhaps one of the highest rated luthiers from the United States, because the hand of this master knows how to get everything out of sound wood. And thanks to a new and clever collaboration with Eastman, a Bourgeois guitar has now become a lot more accessible.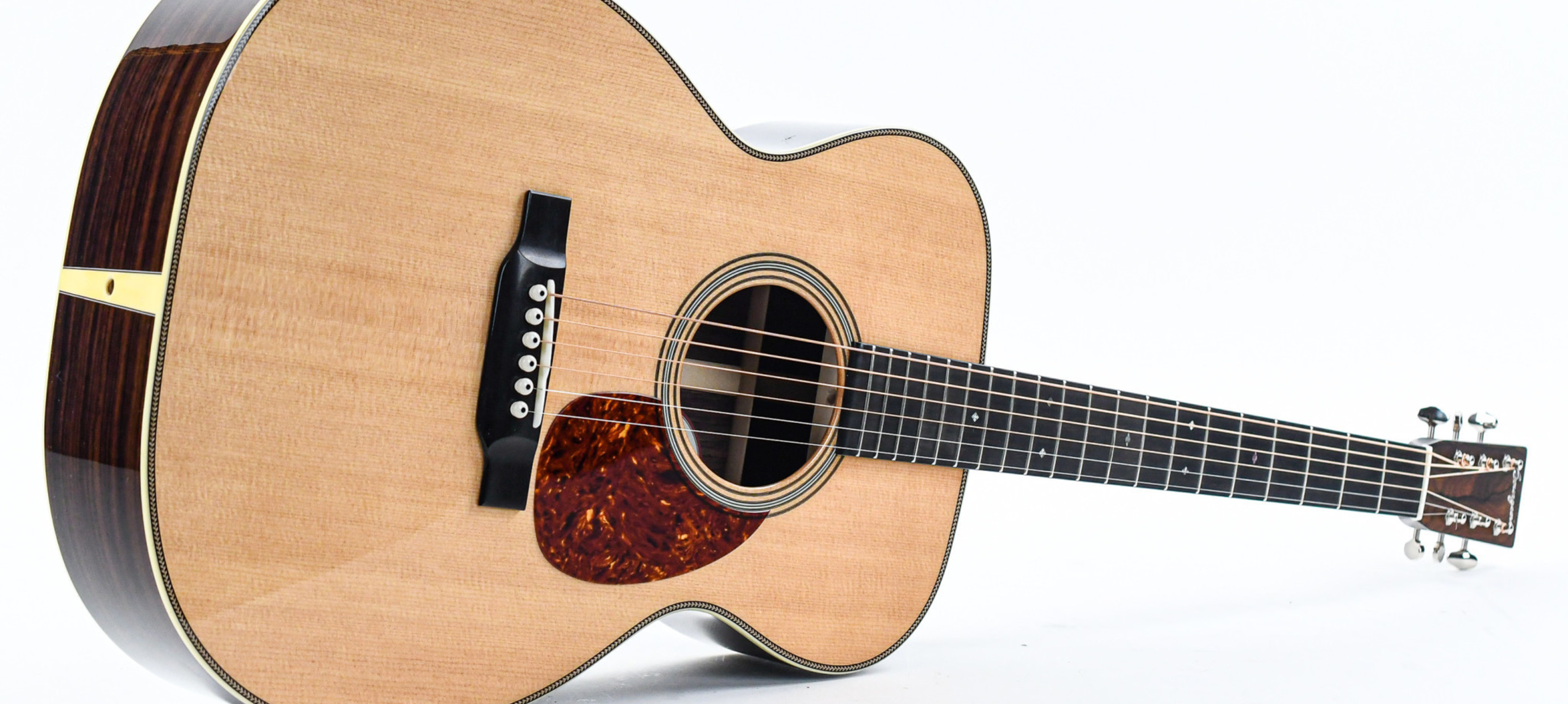 At The Fellowship of Acoustics we have been admirers of the sublime guitars of Dana Bourgeois for years, because he is the man who revived OM guitar model in the 80s of the last century. A few years later Eric Clapton stepped on stage with an OM for his Unplugged album and that made the OM one of  the most popular guitar models today.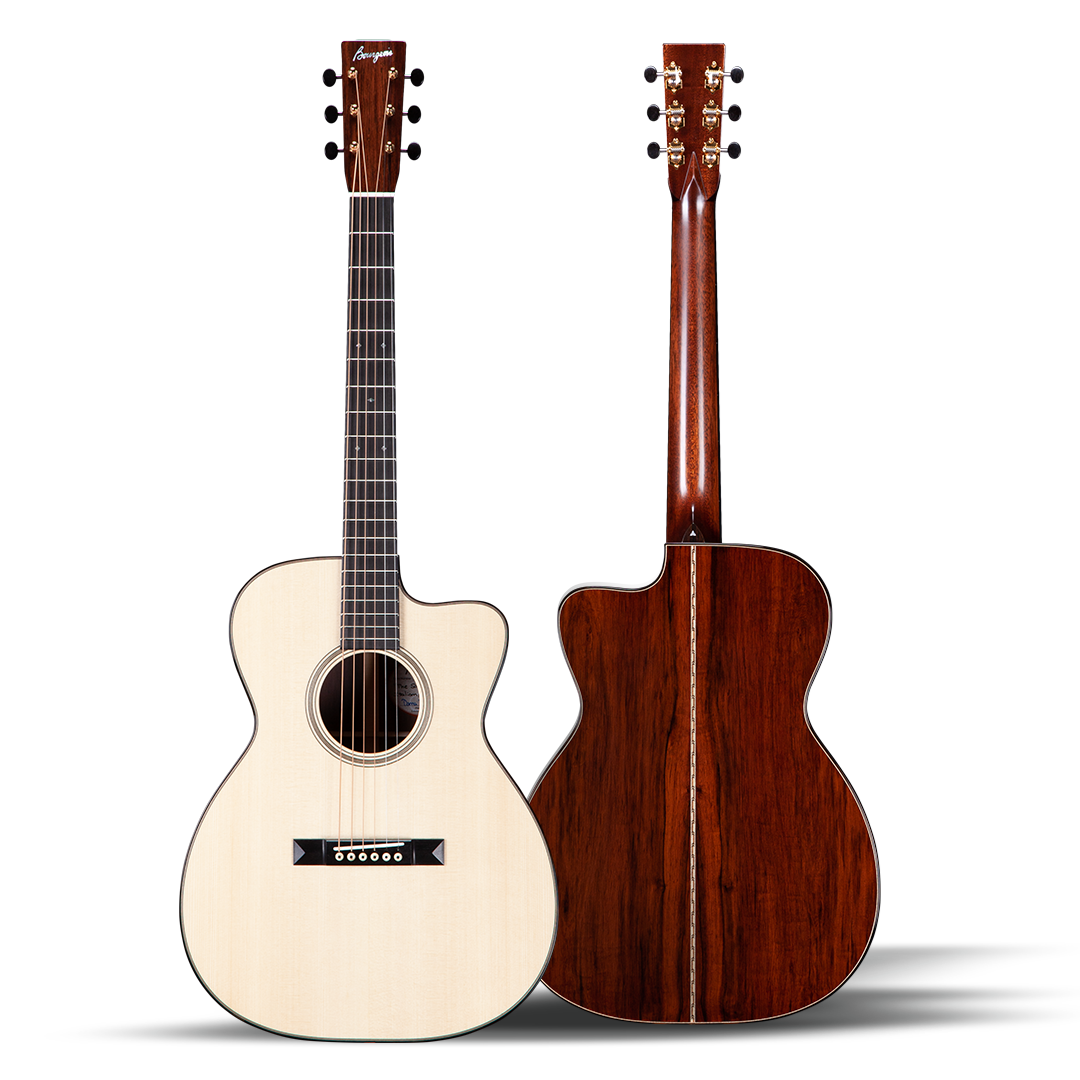 Bourgeois Soloist
Just maybe all of that would never have happened if Dana hadn't examined old Martins shortly before and then decided to recreate them together with some of his magic. Those first OM's of Bourgeois were so popular that he started making the tops for Martin for a while. That top is super important and largely determines the voice of a guitar: the choice of wood, the placement of the bracing, the shape of those braces is where you recognize the hand of The Master. The builders in Nazareth added the rest of the guitar, because that was more or less standard. Later Martin got to re-developed more skills in making OM models Bourgeois started making wonderfull guitars carrying his own name.
These Bourgeois guitars have found their way to guitar lovers, players and collectors in recent years. The choice of materials, the finish and of course the 'voicing' is of an unprecedented high level. Pick up a Bourgeois guitar and you immediately feel that these guitars are something special thanks to the smooth finesse they display. It is never over the top, but always very subtle and beautiful. Play any Bourgeois guitar and you will hear those precise, cristalclear notes jump off the instrument and that makes every Bourgeois guitar a real pleasure to own, behold and play.
Unfortunately, these guitars were always extremely difficult to get in Europe, because with his small team of experts Bourgeois makes no more than a few hundred guitars a year and most of them stay in the United States. Moreover, there is a hefty price tag on Bourgeois guitars. We think they are worth every penny, but it is sometimes a pity that something so beautiful is not accessible to more people.
Until now, because Dana has come up with something clever in collaboration with Eastman: the Touchstone series. Starting with some classic Vintage models like an OM and a dreadnought.
Touchstone Series by Dana Bourgeois and the Eastman Master Luthier shop

In many ways Dana is doing now what he did before for Martin: together with his small team, he makes the tops in that glorious Bourgeois fashion and from those tops Eastman builds a complete guitar. We've  known for years that Eastman makes stellar guitars. In our GuitarVilla we even decorated an entire room with Eastman guitar. But in the United States, Eastman is still a bit of surprise to many people. Thanks to this perfect marriage between West and East, Bourgeois guitars are now instantly accessible to many people, because they are absolute high-end instruments at a very competitive price.
Pick up a Touchstone Vintage guitar and you'll see the level of finish we know and love from Bourgeois and Eastman: Top notch! Play on it and you'll hear that precise, Bourgeois sound with that typical American punch, loads of volume and at the same time that very nice balance. They are just really great guitars! Haven't they skimped on anything to keep the price as low as possible? Not really. The tuner may be a little more basic, Schallers instead of Waverly, but the wood used is selected by Dana: Sitka spruce from Alaska, the bracing is, as always with Bourgeois, made from Adirondack and the back and sides are made from gorgeous Indian Rosewood. There is an ebony fretboard and a mahogany neck with that instantly familiar 'carve' that we know from Bourgeois.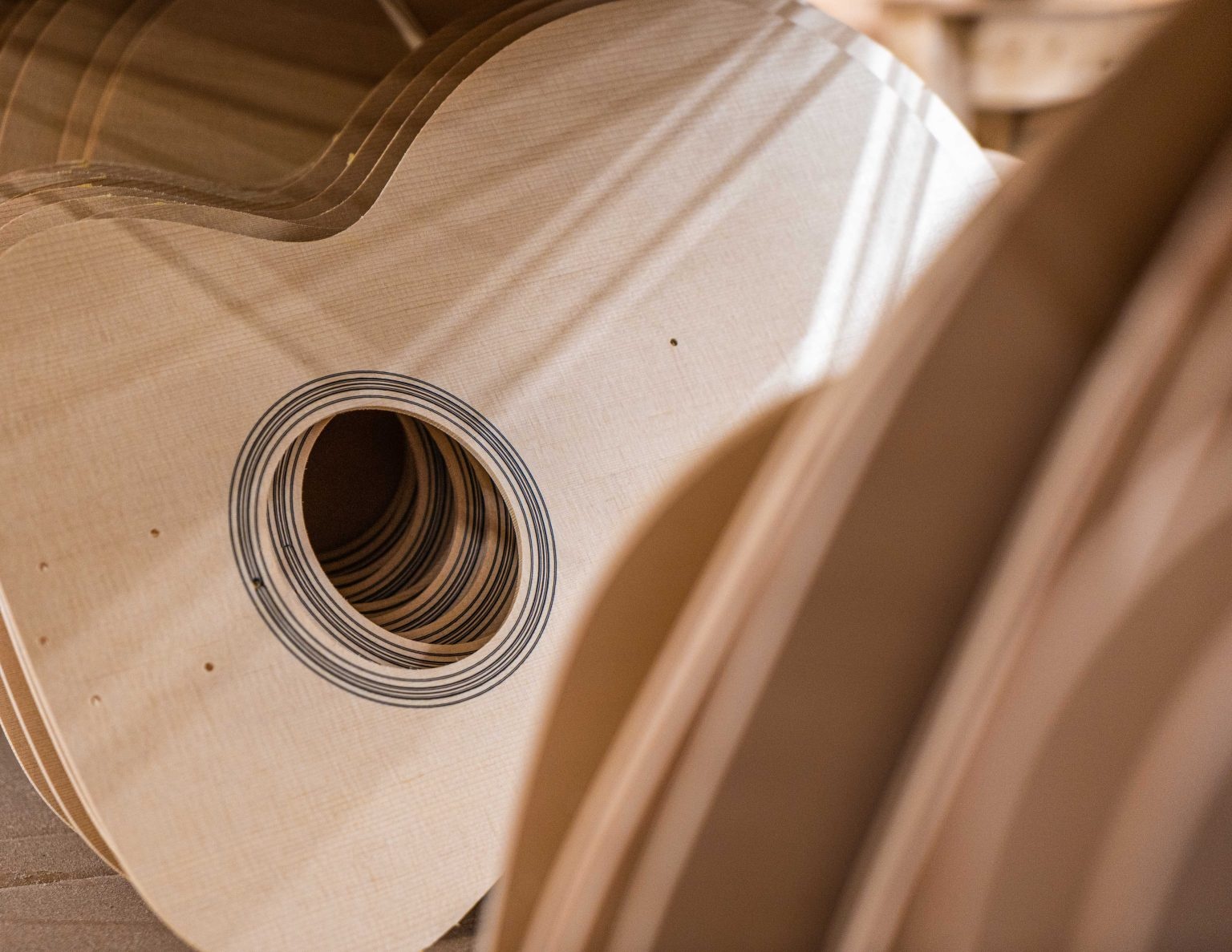 The finish is also according to Bourgeois' recipe and the final quality check is done in Maine. The looks are topped off with a classic diamond inlay in the fretboard, a beautiful herringbone and a decorative strip on the back complement the guitar. We think these Touchstone Vintage series are timeless classics in the making that will only get better and better with age.
Bourgeois and Eastman have nailed it and cleverly translated the best of both worlds into something great with a very nice price tag and that's just awesome news for all guitarists.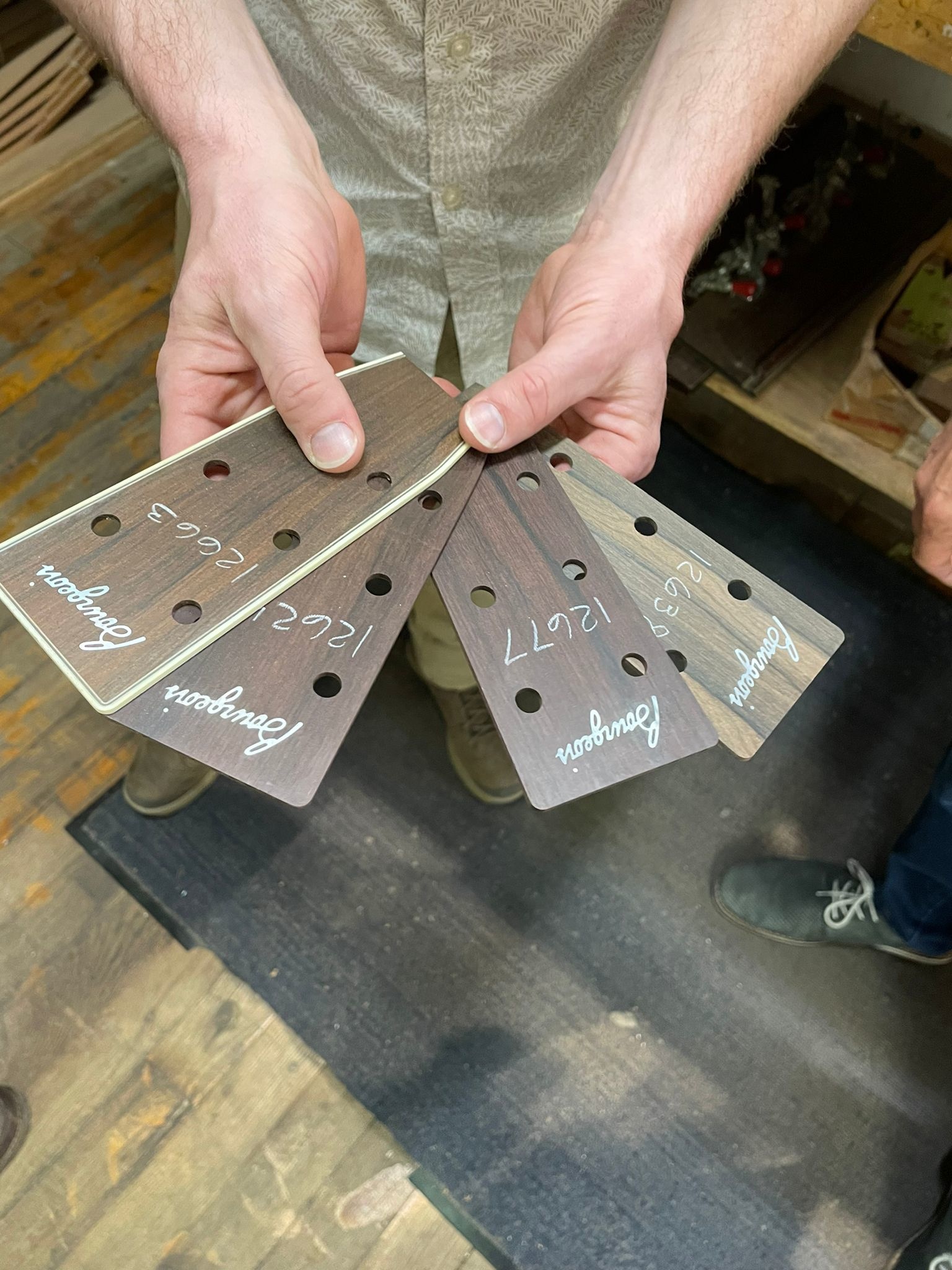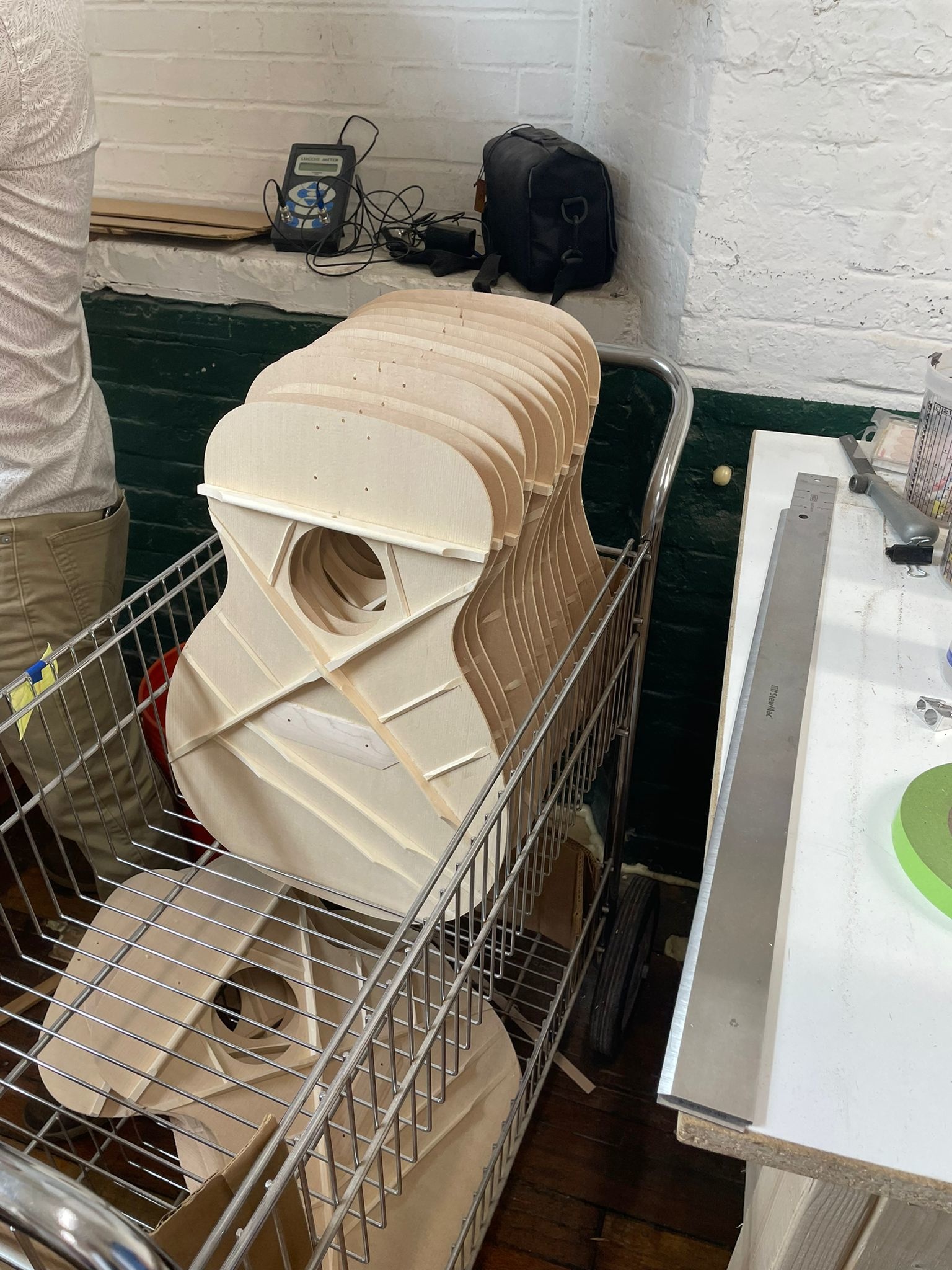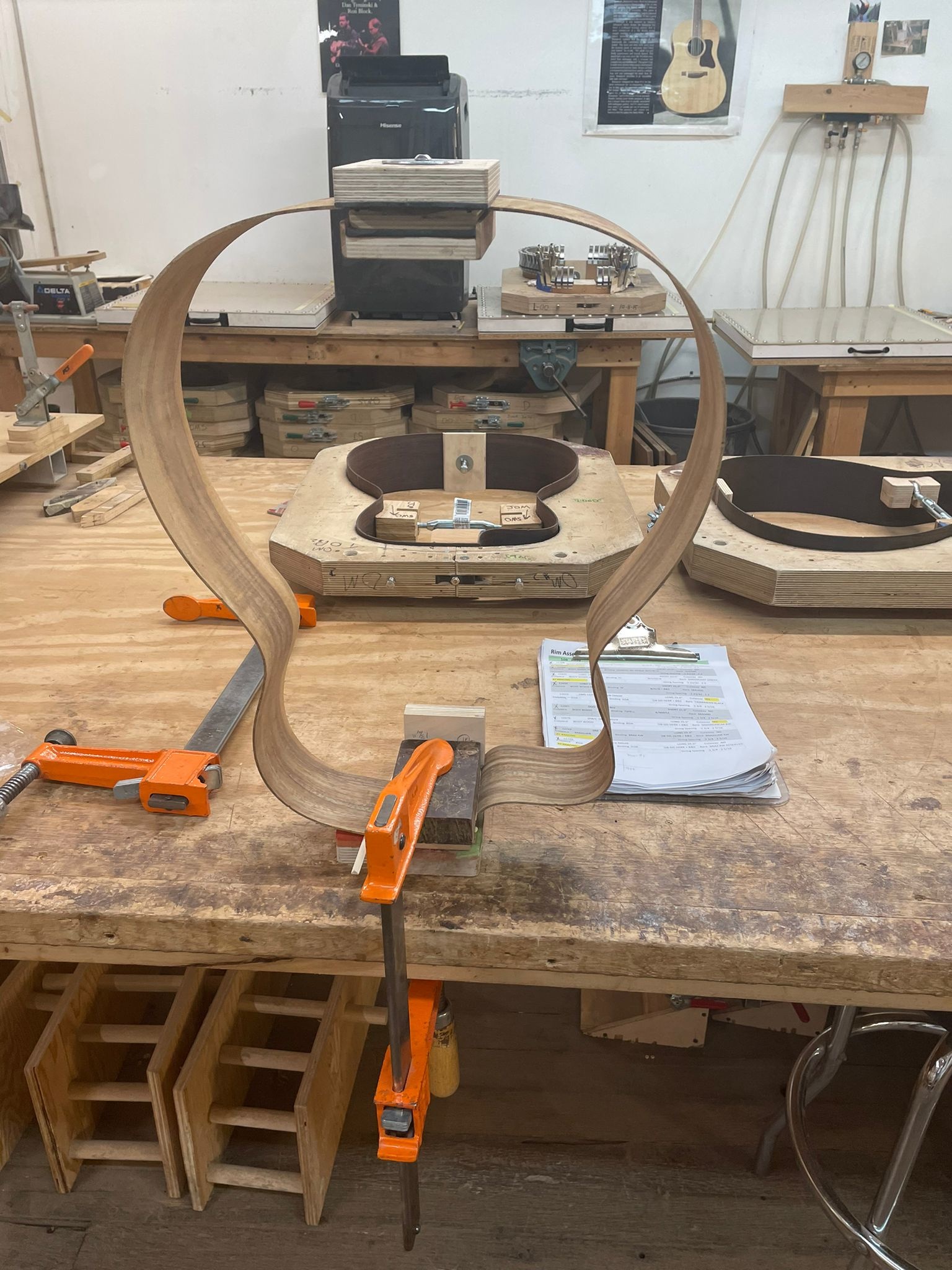 Because The Fellowship is one of the few stores in Europe that sells both Eastman and Bourgeois guitars, we were one of the first guitarshops to get our hands on these Touchstone guitars: of course there is an OM Model: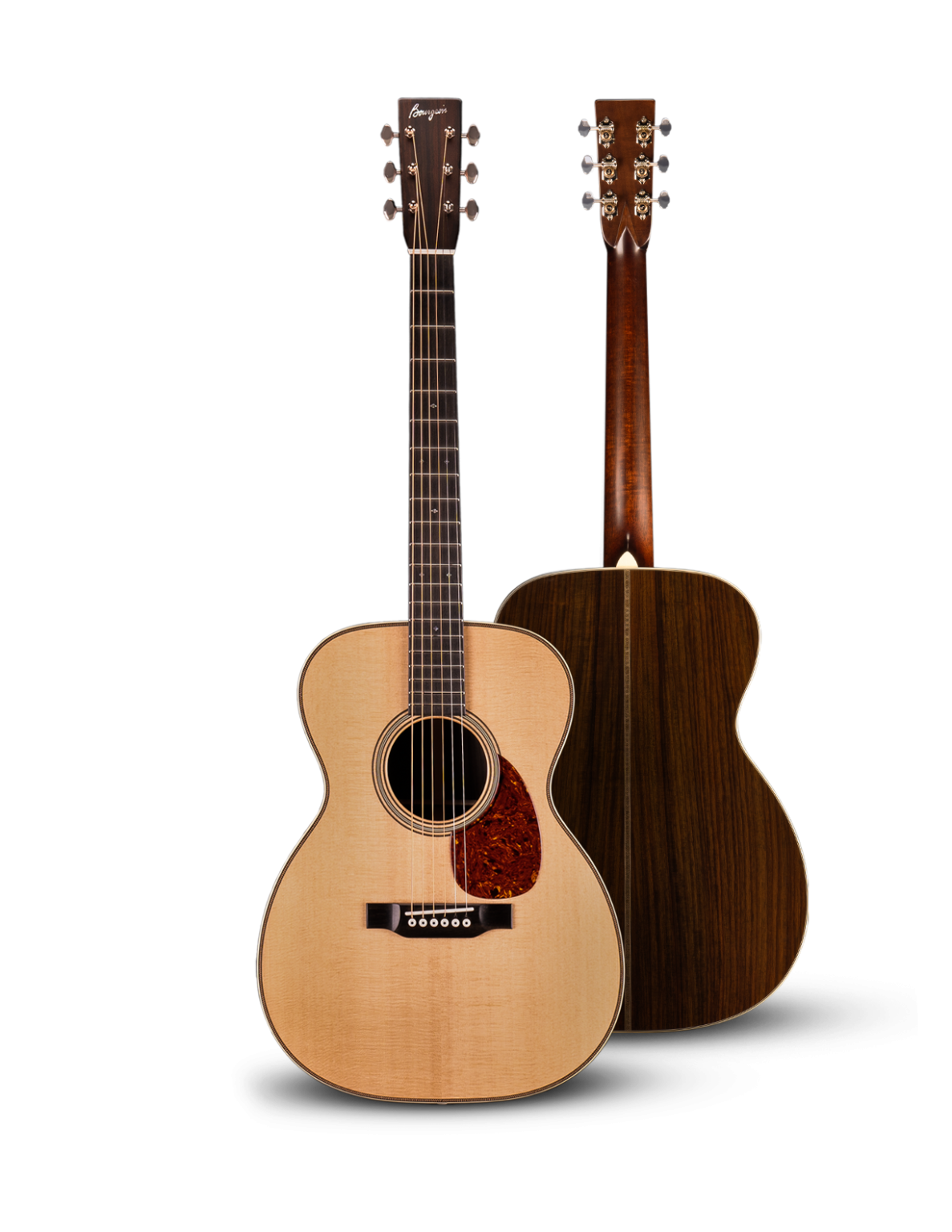 And a Dreadnought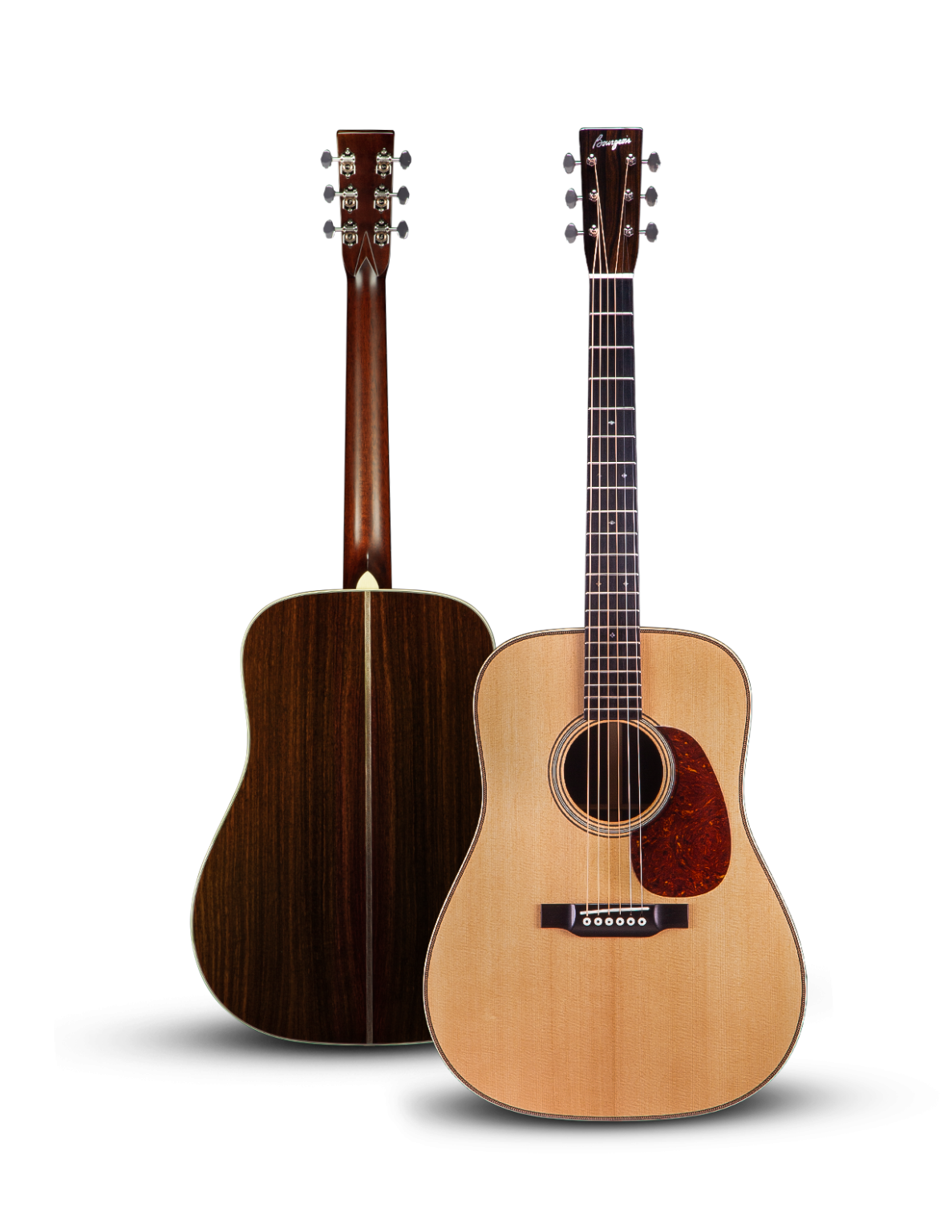 And new for Bourgeois: a mandolin!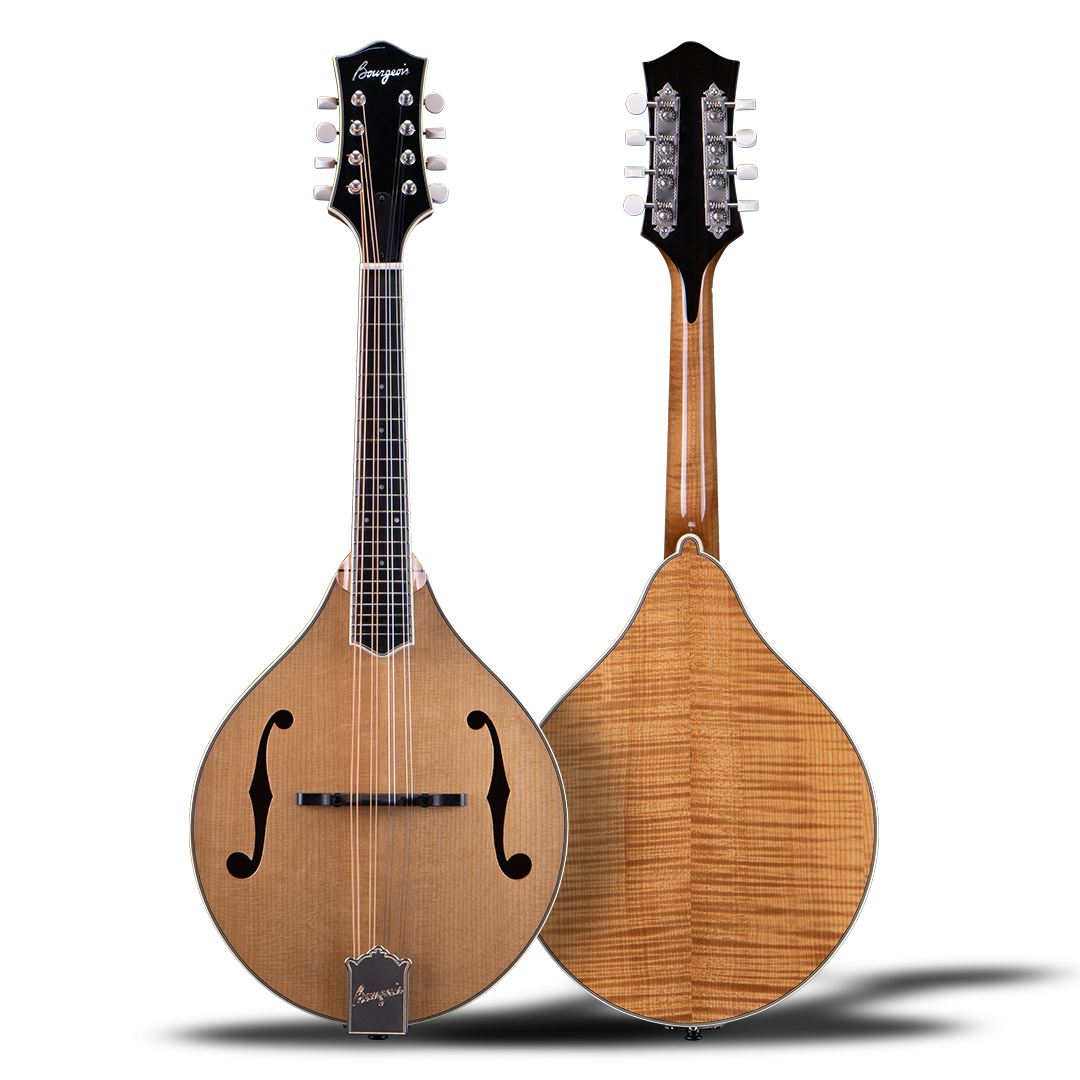 Thanks to our solid relationship with Bourgeois, Fellow Coen spoke exclusively with Dana, and you will soon see more about that our YouTube channel!
Want to know more about the Bourgeois Touchstone guitars? Feel free to contact us by mail, chat or phone. Or visit our magical Guitar Villa in Dedemsvaart. We have well over 1,000 guitars in stock!